Gatling "Ring rubber" gun "Mini Blaster-32" that can be shot 10 times per second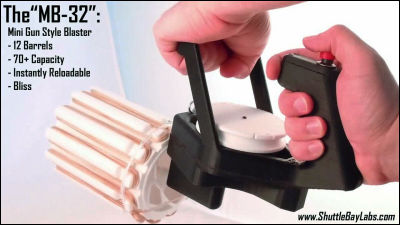 High speed continuous fire is possibleGatling gunAlthough it is deployed as a weapon of high killing ability in actual warfare, it was the one that reproduced the Gatling gun with a rubber gun "Mini Blaster - 32(MB-32) ". The terrible power of MB - 32 can be confirmed in the following movie.

Mini Blaster - 32 - YouTube


This is a rubber band type gatling gun "MB-32".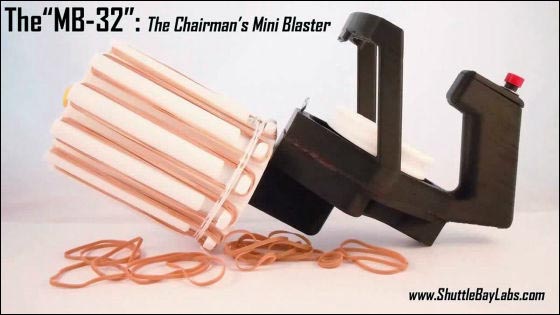 I can keep it like this.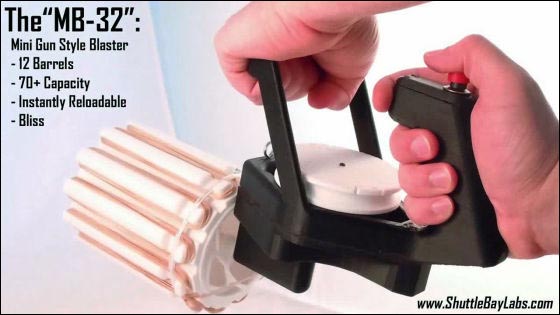 Turn the muzzle to the target ......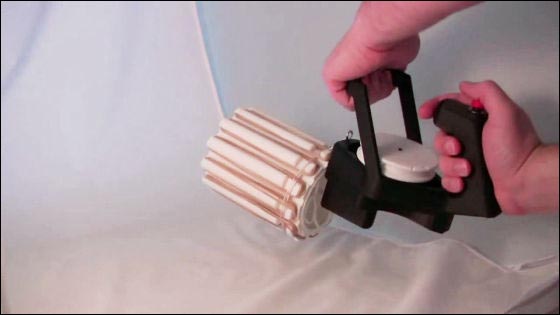 When pressing the red button, the white pulley rotates and the revolver starts to rotate, and the rubber band is fired.



Continuous fire rubber band one after another.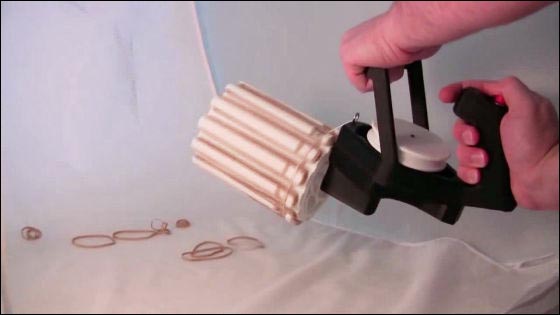 Remnants of launched rubber bands will accumulate below.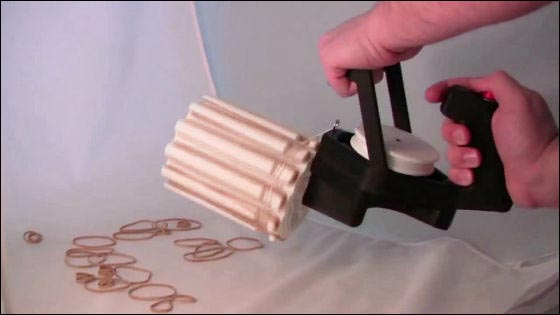 Looking from the front like this. This is 1/4 speed video and barely visible rubber bands to fly.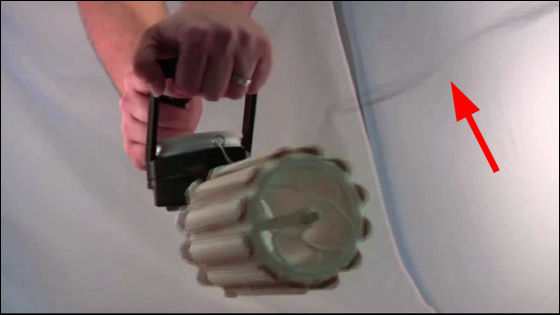 I finished shooting all the rubber bands in a stroke.



A handy type wheel gum that can be repeated ten times in a small second "Rubber Band Blaster-32(RBB - 32) "can be confirmed in the following movie.

Automatic Rubber Band Blaster Kit Video! - YouTube


This is RBB-32.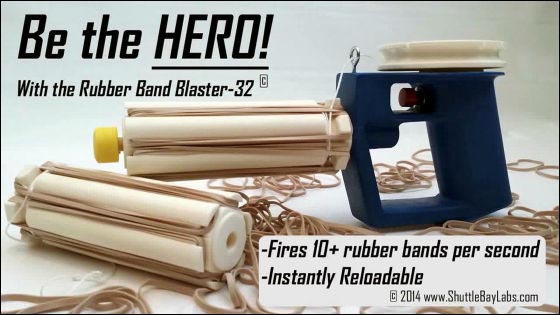 Aiming ... ...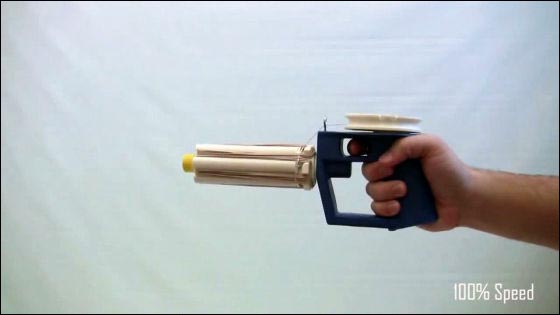 As you pull the trigger, the revolver also rotates with the pulley as well as the MB-32.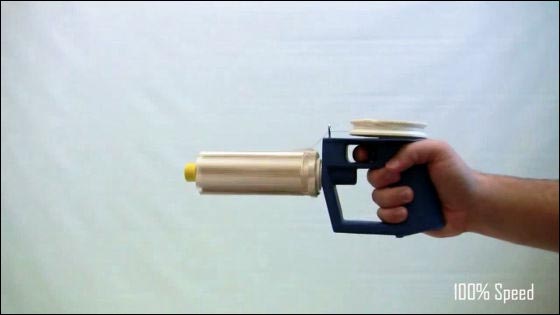 The rubber band is fired at high speed.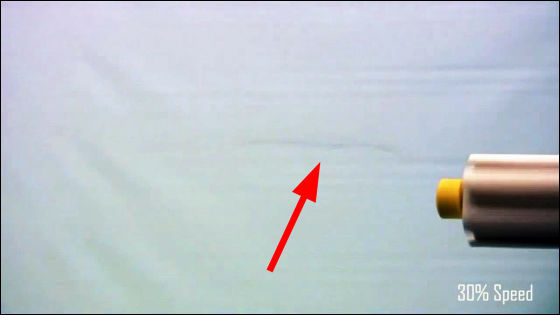 If you are 1/10 speed, you can see how the rubber band jumps out while swelling.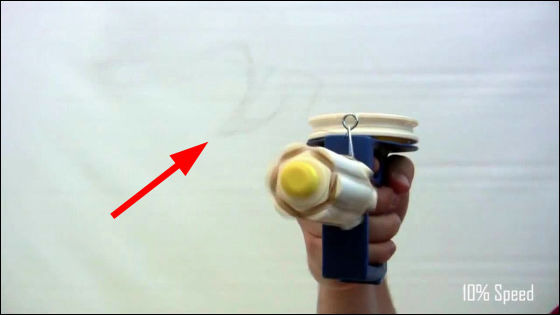 If you look closely, you can see that the silver metal fitting swings to the left and right and is pulling the rubber band hooked in a state pulled to the revolver.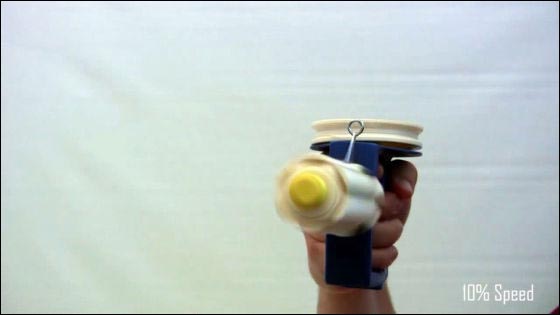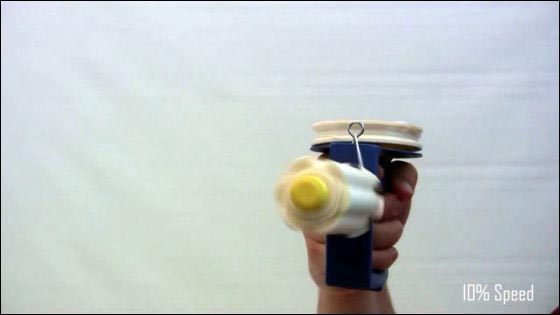 Shuttle Bay LabsRubber rubber weapons "MB-32" and "RBB-32" developed by high-speed continuous fire developed by the cloud funding siteKickstarter"Rubber Band Blaster" project was launched and investment is now being sold for commercialization. In the Rubber Band Blaster project, a RBB-32 assembly kit and one RBB-32 3D print data file are invested for $ 75 (about 7700 yen), and a RBB-32 (R) of about 275 (about 28,000 yen) You can get one assembly kit and one MB-32 assembly kit and data file for 3D printing of both models.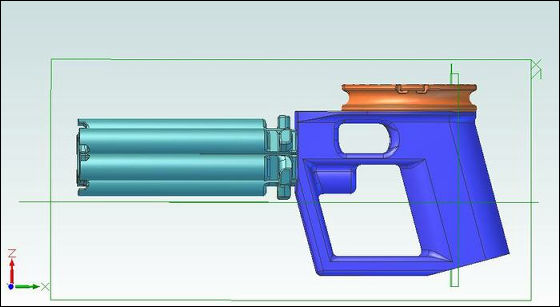 The deadline for investing in the Rubber Band Blaster project is 9:48 pm Wednesday, June 11, 2014, Japan time.

Automatic Rubber Band Blaster Kit! By Dorhout R & D LLC - Kickstarter
https://www.kickstarter.com/projects/1260445854/automatic-rubber-band-blaster-kit