Developers make a female discriminatory presentation, fire on Twitter and the company apologizes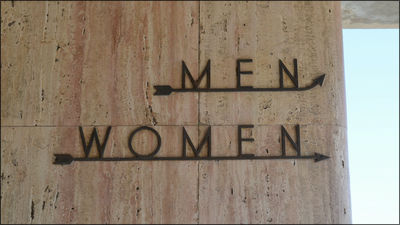 ByTom Magliery

Jonathan Doklovic, a software developer at Atlassian (Atlassian), seems to have a gender disparity in the technology industry, and when he gave a presentation within the developer conference held in Berlin, Germany, a woman He made discriminatory remarks, which led to a massive flame on Twitter and ultimately to Atlassian apologizing.

Gender Gap In Tech Horror - Business Insider
http://www.businessinsider.com/atlassian-atlas-conference-gender-gap-tech-horror-2014-6

Women 'Complain A Lot, Interrupt,' Developer Says At Conference: All Tech Considered: NPR
http://www.npr.org/blogs/alltechconsidered/2014/06/04/318882549/women-complain-a-lot-interrupt-developer-says-at-conference

Atlassian is a software company based in Sydney, Australia, with group chat and video chat serviceHipChatAnd business wiki services for business useConfluence, Project management tool that can be used for bugs and task managementJIRAWe are offering.

In 2011Technology pioneer of the World Economic ForumIt is elected toI have received many awards. Atlassian has been acknowledged by a company that has received various awards and widely recognized autonomy, "a company that can be enjoyed and worked", whatever you like about 20% of the day's work time of "20% time" It is thought that it is largely due to the system that it can be used, and the same system as this is also Google20% ruleIt is a famous story that is adopted as.

Doklovic, an employee of such Atlassian, is a project management tool for Java within the developer conference held in BerlinMavenOvercoming your own girlfriend, "Looks beautiful" "Only complaints" "I need a lot of attention" "I get in the way when I am working" "Do not get along well with my other friends I expressed it.

This was posted on Twitter, and it was a great flame of the plan.

Maven is my girlfriend#AtlasCampPic.twitter.com/1 iADQ dXS 4 M

- Marko Saha (@ Dmagge)June 4, 2014

Although some women were furious in reaction to this, Atlassian instantly denied "I do not have such a thing at all and it is definiteness" and promised to take some action soon.

@ KimhorneIt is not at all. This is BS. And not reflective of our company values. We're taking immediate action.

- atlassian (@ atlassian)June 4, 2014

AndApologies for official blogAppeared, apologized for allowing us to use slides that were subject to criticism, titled "About our value, teams, about losing industries" and pledge to grow in the future It is.

There are users who tweak slide images slightly on Twitter, and the opinion that "this one is better by all means" is also going up a lot.

There I fixed it.Words changed: 1Graphics changed: swapped ponytail for ears / whiskers.Pic.twitter.com/GWQWJrgXan

- Seriouspony (@seriouspony)June 4, 2014
in Note, Posted by logu_ii