2014 New Awa dance poster is "Fate / stay night" Saber and Archer Awaodori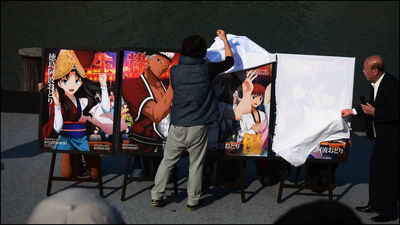 One big event representing Tokushima "AwaodoriIt was in 2009 that the Euphor table became responsible for the posters ofSky boundaryYaToho Project,Fate / Zero & Black ★ Rock Shooter & Ghost in the Shell,Yoyo and Nene God Eater Summon NightVarious characters collaborate with Awaodori such as. And this year is also held in the middle of the Golden weekMachi ★ Assortment 12A new poster was announced within the event of the event, and it gave the venue a lot of excitement.

Machi ★ Asobi vol.10 2013.05.03 ~ 05.05 held
http://www.machiasobi.com/events/awaposter.html

Kono Kondo Producer and Chairman Hiroaki Kondo of the Tokushima Tourist Association have appeared on the Shinchomachi East Park stage of "Machi ★ Asobi" which is the presentation place of the new poster.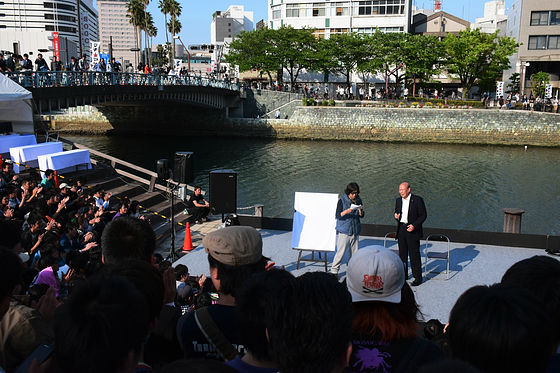 The Euphor table that organizes and manages "Machi ★ Asobi" started to be responsible for posters of Awa dance at about the same time as the start of this event, but what kind of poster is finished this time?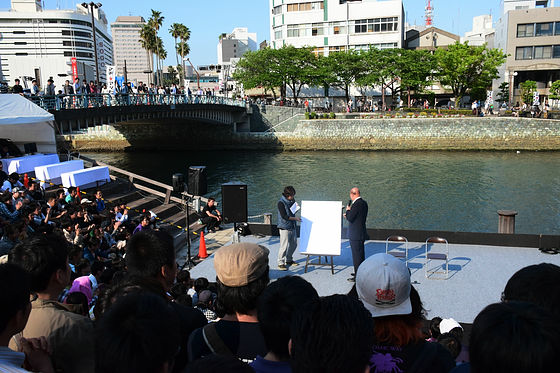 I am worried about the poster's performance, but before presenting the Awa dance poster this time, I will show off a wrapping paper on which the character at the sky boundary was printed. This wrapping paper is said to be used to wrap items when buying some special products in Tokushima.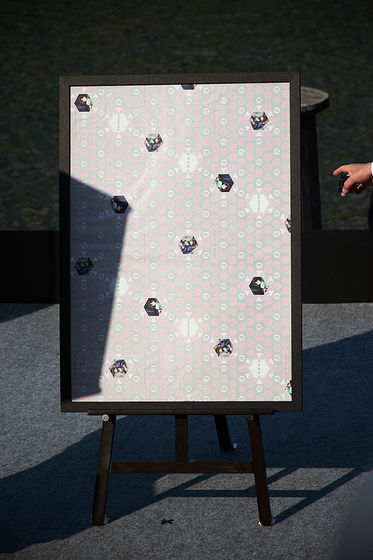 And the topic comes back to Awa Dance again. Last year it was a new UFO table that produced two posters, but as long as I see the big picture frame on the stage, it seems I made two posters this year.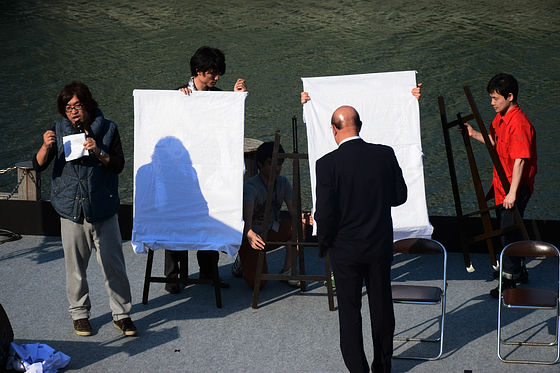 And two Kondo-san on stage on the stage were full of cloth that covered the poster.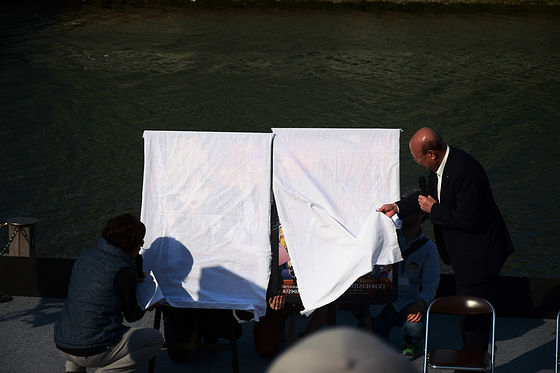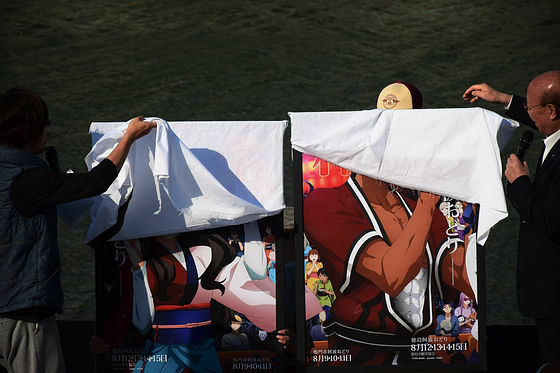 This year's Awa dance poster was drawn by Rin Tozaka of "Fate / stay night", her servant Archer. Also, this year's Awa dance poster has "Naruto city Awaodori"When"Tokushima AwaodoriBoth schedules are written.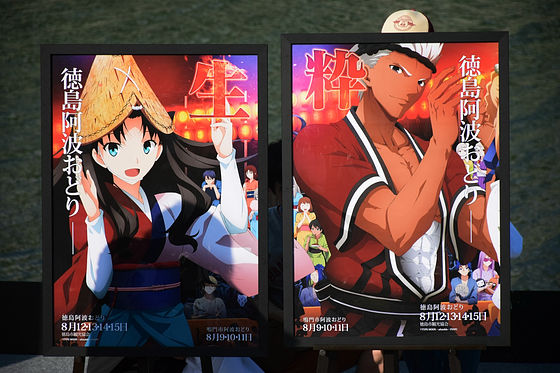 The cheers will rise from the venue along with the poster announcement. Moreover, like the back which is drawn as Archer beside it, I'm curious You do not have to worry about getting 2 new pieces aside from the stage ... ....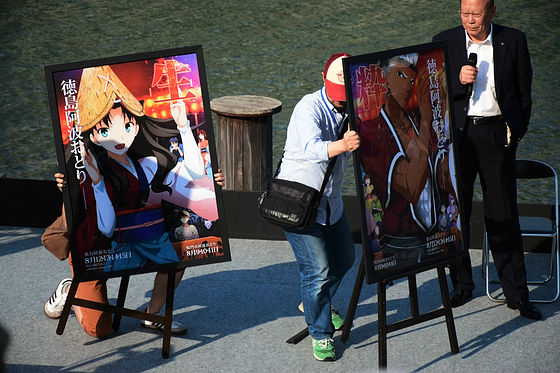 Two more picture frames are called on the stage.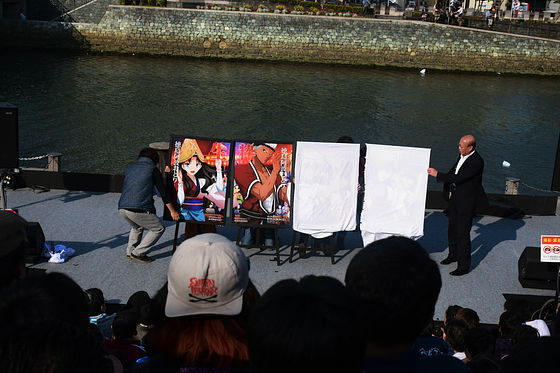 Perl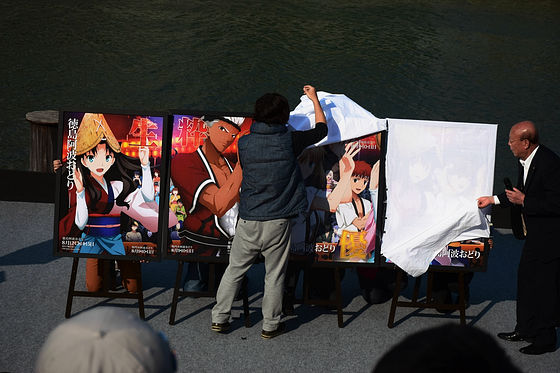 And we will show off two new posters. A total of 4 new posters were prepared this year.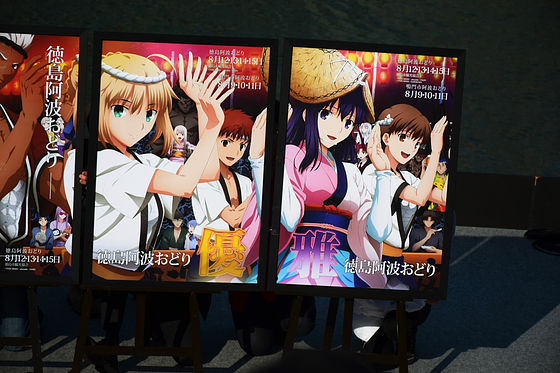 All the figures on the poster are characters that appear in "Fate / stay night" from right, Rin Tohsaka, Archer (Fifth Holy Grail War) · Saber (Fifth Holy Grail War) · Masashi Shimomiya Kiri Takura · Fujimura Taiga.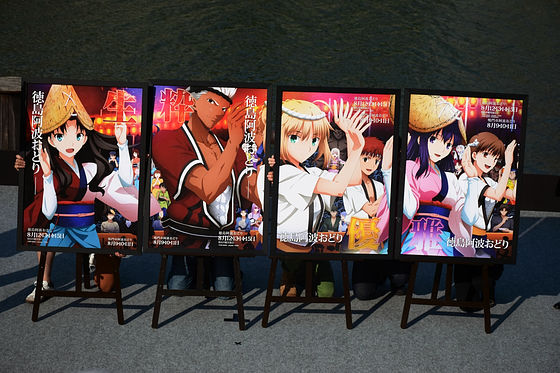 At the end of the new poster's presentation, a gift tournament will be held to present 3 Awa dance poster sets to date.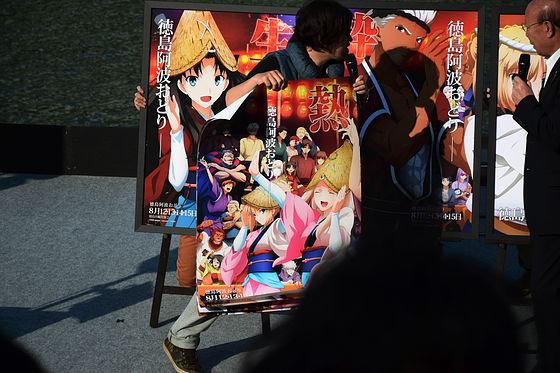 The venue was excited at once with the fact that only three people who kept winning the prize by the scissors at the Tokushima city sightseeing association can get this poster and the serious game of betting the posters will be carried over.