Awa dance poster new design is boundary of sky · Yoyo and Nene God Eater · Summon Night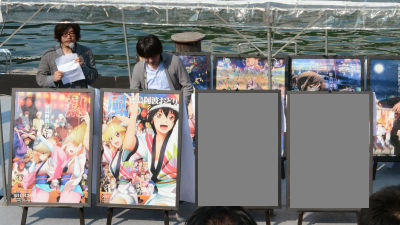 AwaodoriIs an event that 1.5 million visitors come every year, but since 2009 the posterAnimation production company Ufa table was in charge of the animated versionHas been produced. In Machi ★ Asobi vol.10, the design presentation of the latest 2013 version of that Awa dance poster was done.

Awa Dance Poster Presentation Machi ★ Asobi vol.10 2013.05.03 ~ 05.05 Held
http://www.machiasobi.com/events/awaposter.html

The Shinmachi East Park stage is surrounded by many heavy stairs and the contents of the event can not be seen at all.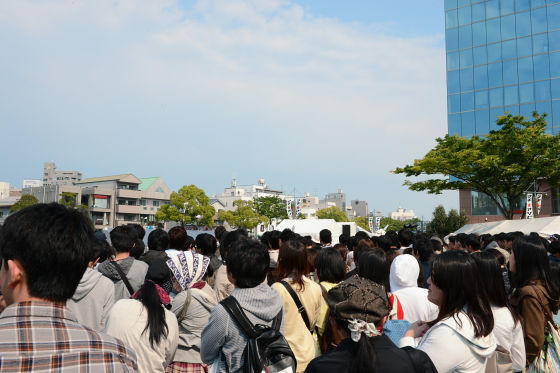 Inside of that, a poster presentation was held by Kondo Producer at UFO Table and Managing Director Yamaguchi at Tourism Association of Tokushima City.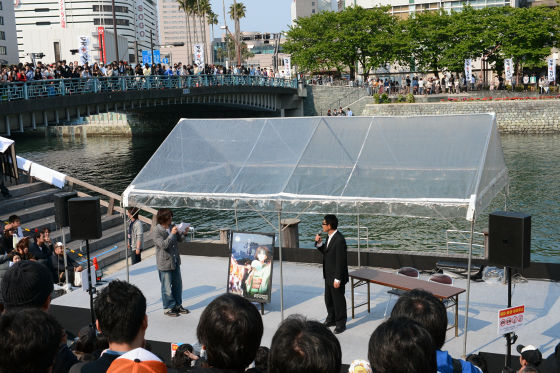 Mr. Kondo who looks back on the design from the first poster produced in 2009.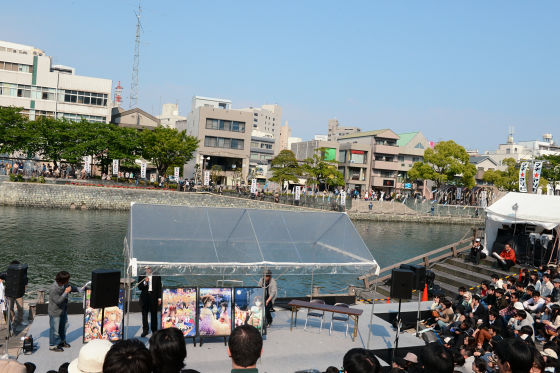 In the first place, the talk show was held at Machi ★ Asobi vol.8 as to why the UFO table was supposed to handle the poster.

The Tourism Association talks about the Wake where the "sky boundary" was adopted for the Awa dance poster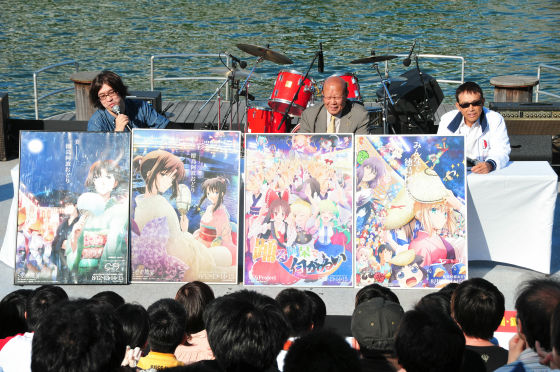 People who watch the recital.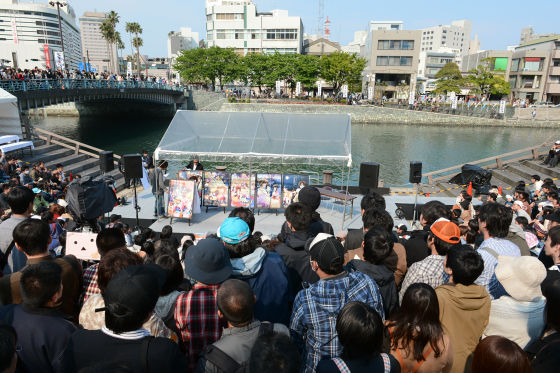 Last year wasFate / Zero and Tales 2 sheet set posterwas.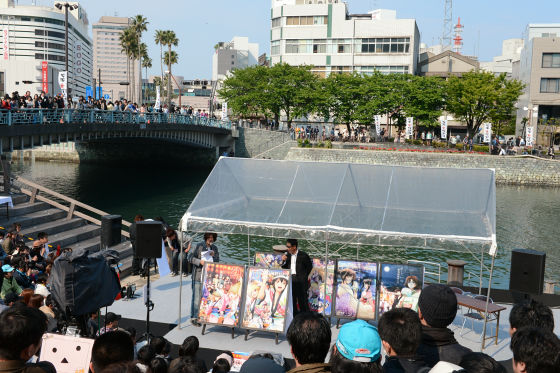 And similarly posters with 2 cloths appeared, and at the same time Tomizawa Producers of Bandai Namco Games appeared. That means ...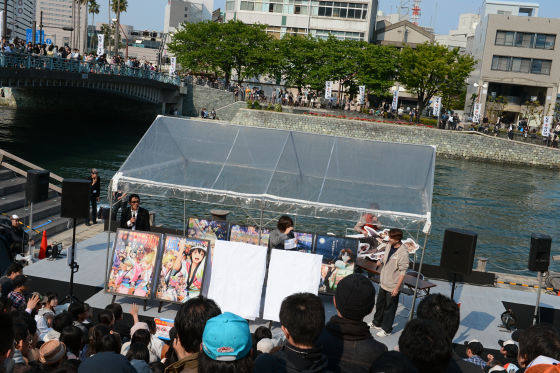 The first oneGod Eater&Summon Night. "God Eater is a little small," but Tomizawa producer put Tsukkom in.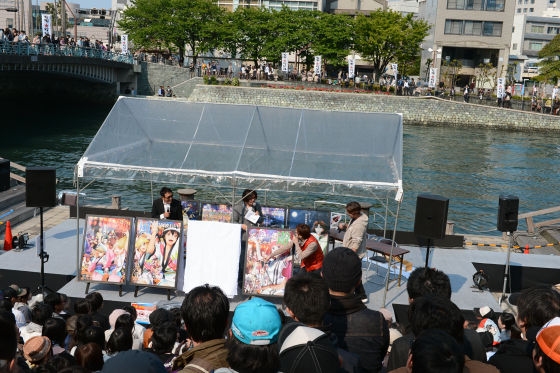 The second piece was also shown. This isSky boundaryWhenWitch sister sister Yoyo and Nene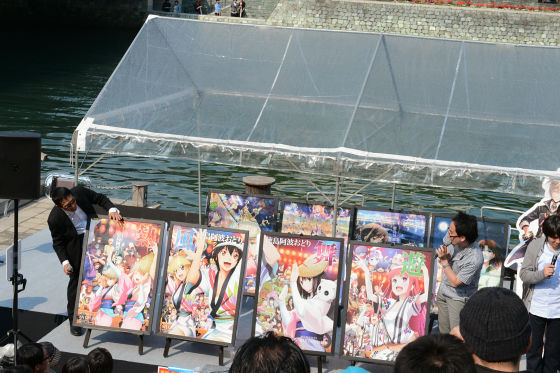 The poster will be overhanging in Tokushima city etc. this summer.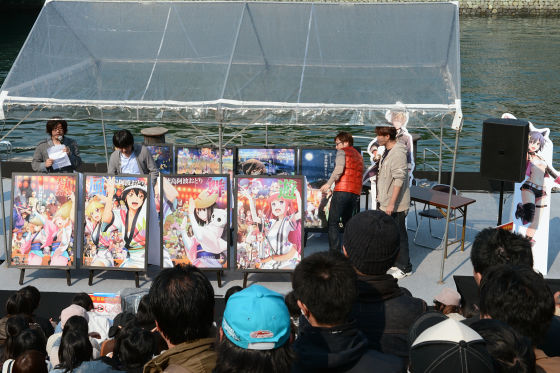 By the way, when I go to the Awaodori Kaikan ... ...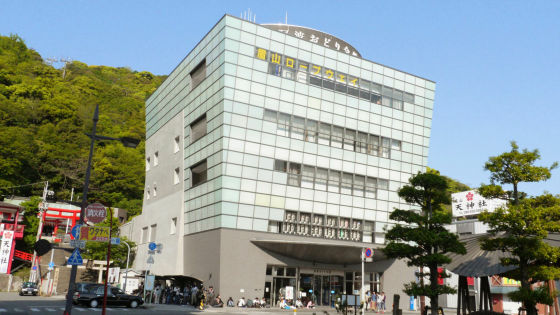 You can see what became a set of 4 pieces.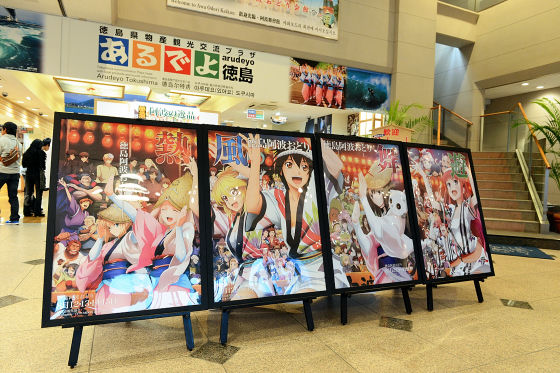 As one independent poster was established as an independent poster, it became one piece when connected and the right side seems to be able to connect further ... ... I am quite looking forward to what will happen next year.