I bought "Caramel Corn Tote Set" with Limited Caramel Cone at Tokyo Station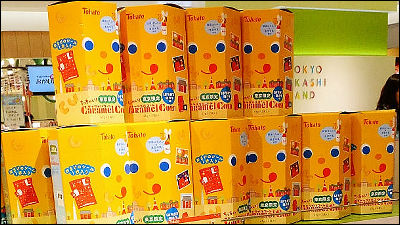 Speaking of Tokyo souvenirsJapanese doll·Thunderstrip·Tokyo BonaIn addition, there are many products that collaborated with major confectionery companies such as limited version of Plitz. Even at "Caramel Cone Station" opened at Tokyo Station on Tuesday, April 29, there are limited items of East Hato that can only be purchased here. "Limited sold"Tiny! Caramel corn · honey milk taste"When"Harvest honey milk tasteI was concerned about the taste, so I bought and tried it.

Golden week started! The excursion season has come! To accompany the trip, Tokyo Station limited products and Tokaido Shinkansen collaboration products that are perfect as a souvenir appeared Announcement from East Hato / East Hato Co., Ltd.
http://tohato.jp/news/news.php?data_number=1131

When you leave the Tokyo station Yaesu entrance and go down to the basement there is the first stop of Tokyo Station.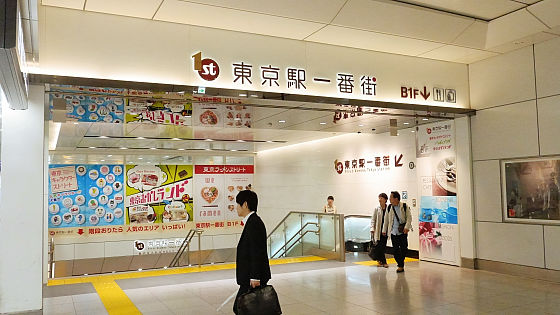 Tokyo station The first street runs by Calby "Calbee Plus"· Ezaki Guriko's"Noriko and Kitchen"· Morinaga's"Morinaga's funny fancy shopThree antenna shops line up "Tokyo OkashidorandoThere is ... ...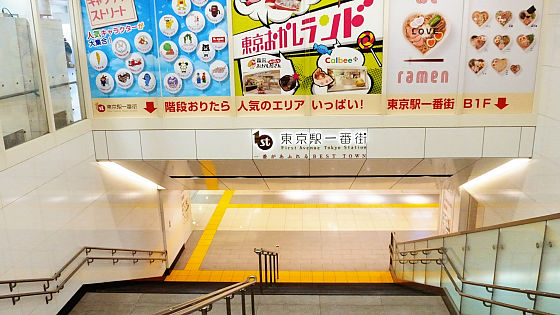 In the immediate vicinity of going down the stairs, East Hato's "Caramel cone stationThat's why it opened.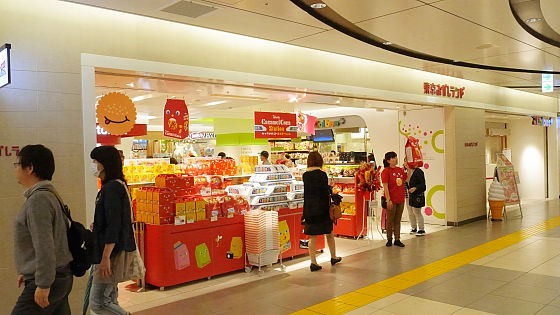 As a celebration of opening, a garland of East Hat's sweets was decorated.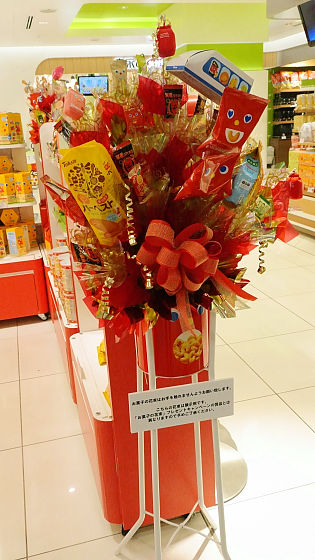 In front of the shop, limited caramel corn tote set and caramel corn carry BOX (with mug cut) and ......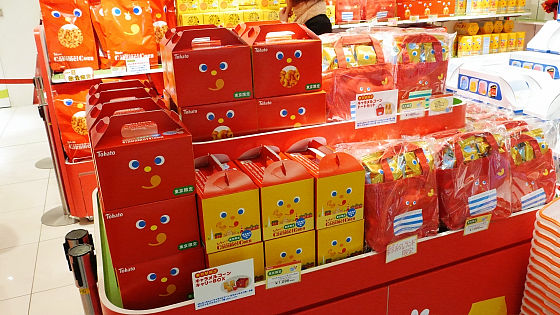 Tokaido Shinkansen opening 50th anniversary commemoration Tokyo limited · 0 series Shinkansen BOX is placed.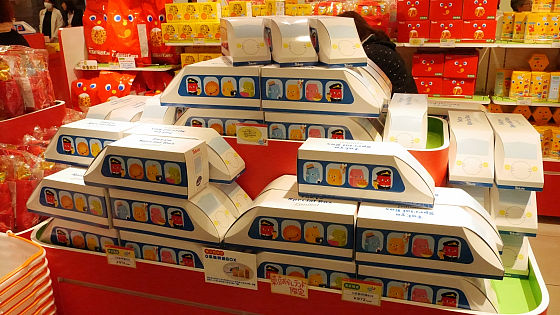 There was also a limited amount of jumbo caramel corn (sweet assortment).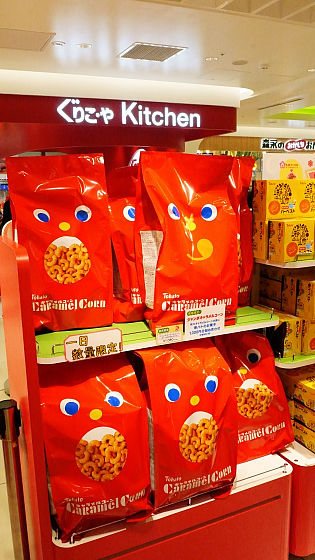 There is not plenty of caramel cone in this bag, but it is quite large compared to iPhone 5.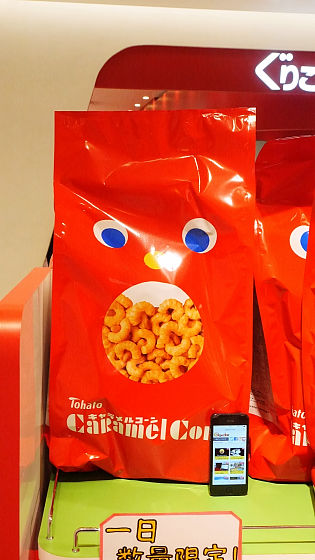 In addition,PotecoThere are products such as.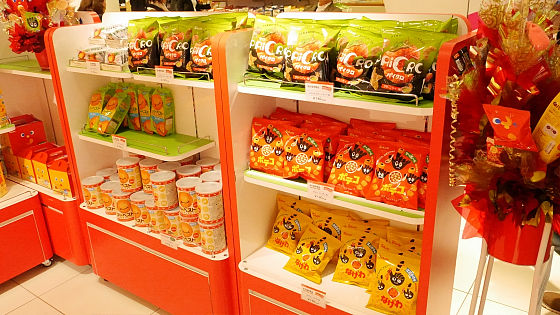 Piroku seems to be a pre-sale item at this store.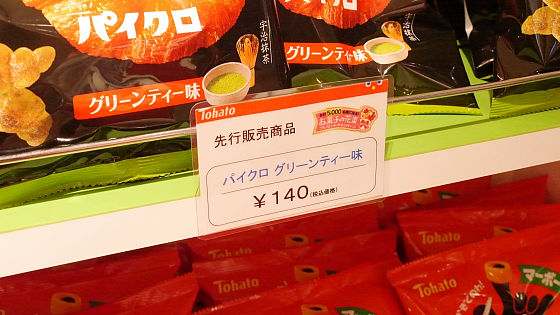 On the shelf of the shop, "Mincha! Caramel Corn · Honey Milk Taste" (756 yen including tax) and ...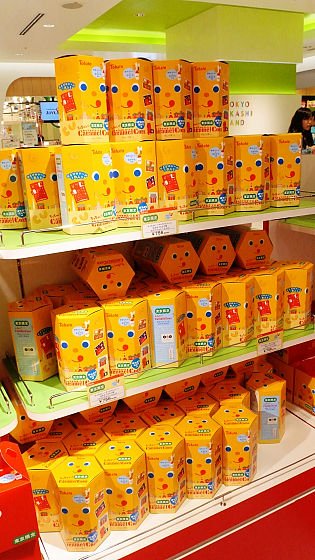 "Harvest honey milk taste" (648 yen including tax) discovered.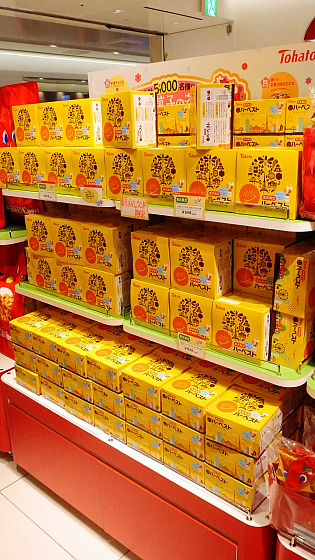 This time we will purchase a caramel corn tote set (1620 yen including tax) with two items of limited items entered.



I will purchase it at the cash register.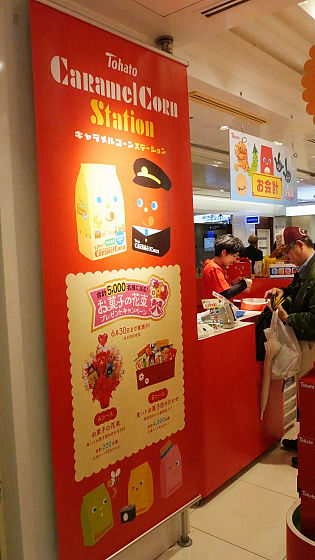 When purchased at a shop, I got handed in a back with a cute caramel cone illustration printed.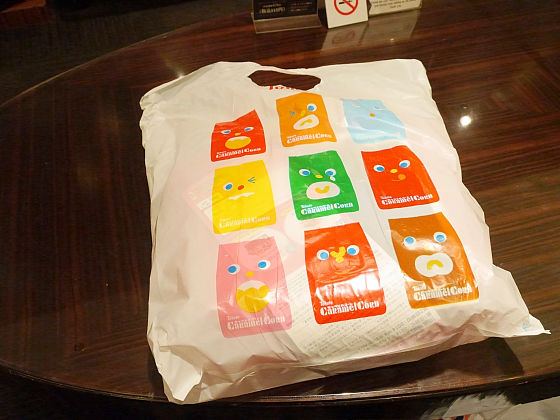 Caramel Corn Tote Set is a Red Tote Bag & Tiny! Caramel corn · honey Milk taste · Harvest Honey Honey Milk taste set.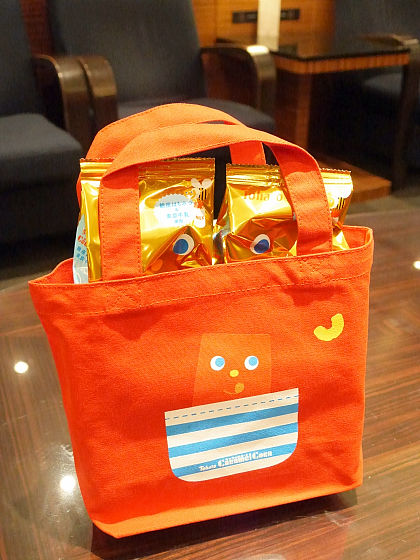 Take out like this from the tote bag. There are two small caramel cones and two harvests each.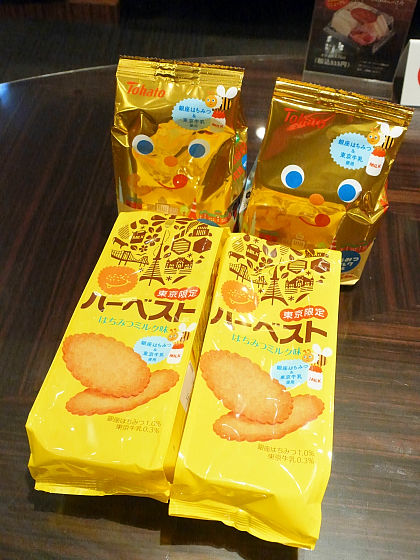 Tiny! Caramel corn · honey Milk taste is golden luxurious atmosphere package.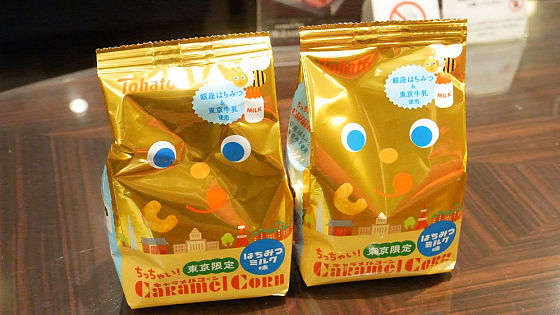 For raw materialsGinza honeyWhenTokyo milkuse.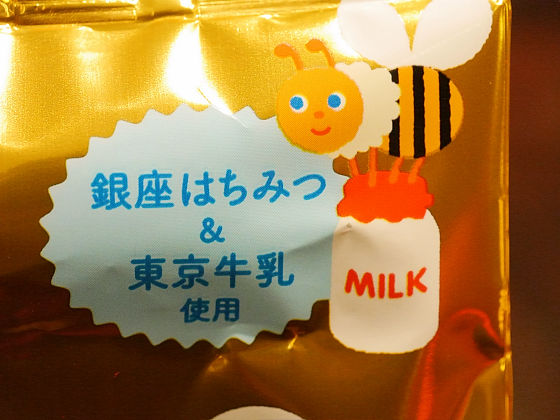 I am not only insisting on honey and milk, but also using domestically produced butter.



Use raw materials such as corn grits, vegetable oils, sugar, margarine, sweetened milk and so on.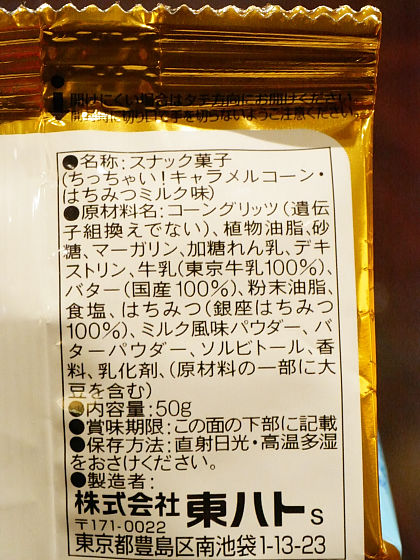 The calorie is 285.4 kcal per bag (standard 50 g).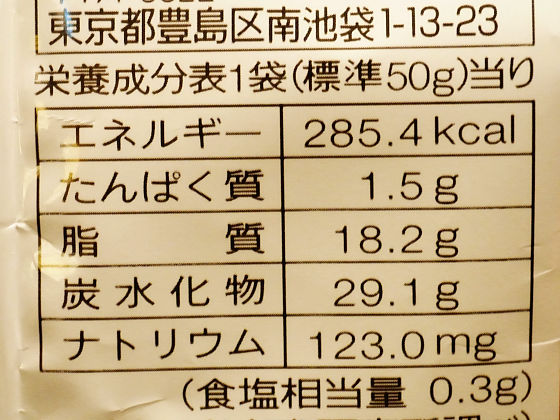 When taken out of the bag, it looks like this, it is yellowish in color than the caramel cone and there are no peanuts in it.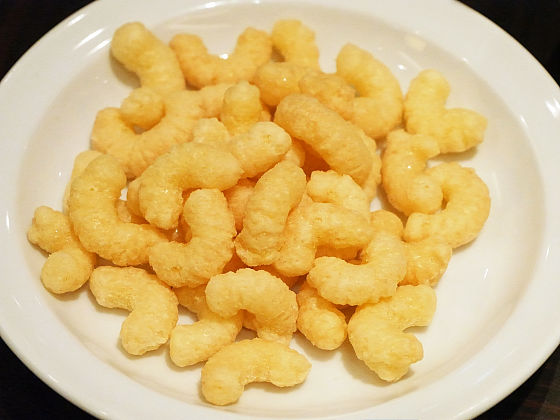 It seems that there is not much change even if looking at near.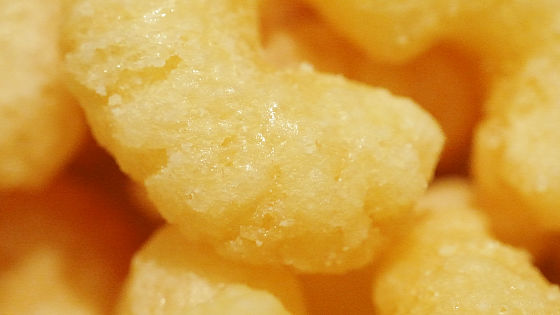 Taking it in my hand, the size is about 2/3 of the usual caramel cone.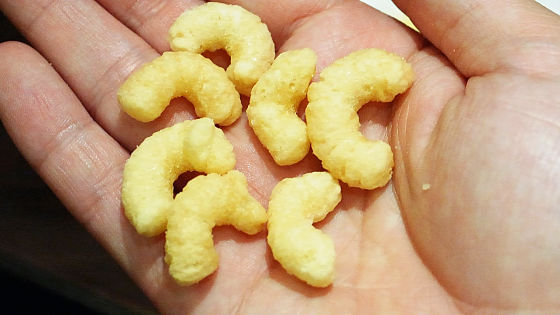 When eating, it is sweet modestly, the gentle taste of honey and milk spreads, and it is finished in taste which everyone from children to elderly can accept. The fragrant and light texture of caramel corn is intact, and it seems to be compatible with eating either coffee or black tea.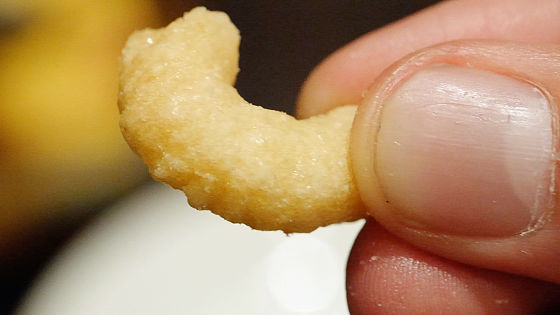 Harvest honey Milk taste is a package based on yellow.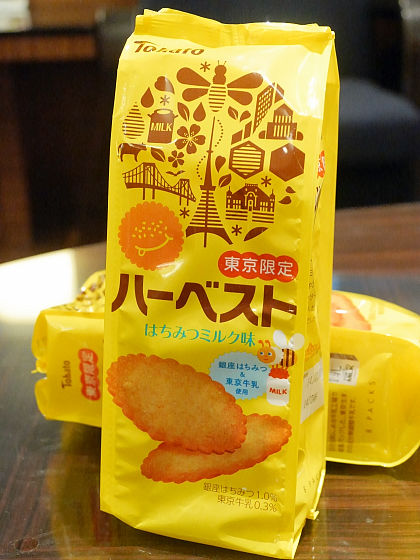 Using honey, milk, butter is too small! It looks like caramel cone.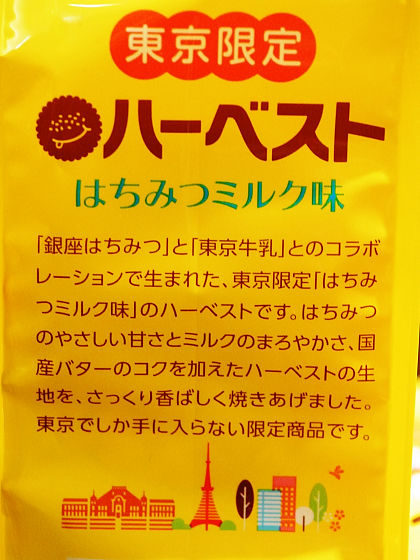 Raw materials include wheat flour, sugar, vegetable oils, shortening, butter, bread crumbs, butter oil, whole milk powder, coconut, dextrose, honey, sweetened milk, salt, milk and the like.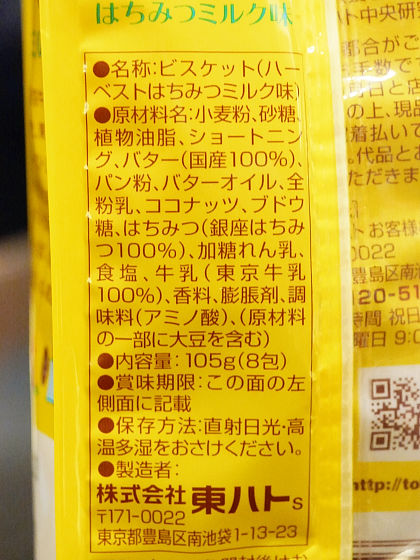 The calorie is 541.3 kcal in 8 packages (standard 105 g).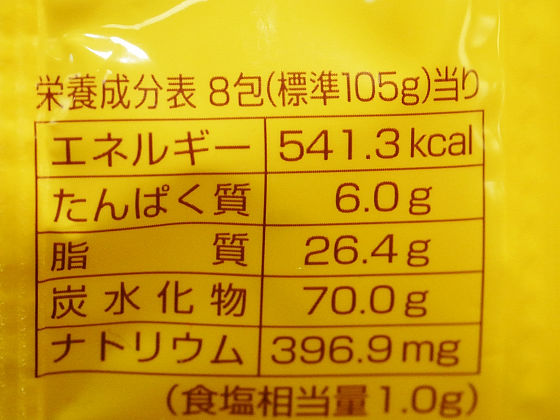 I took it out of the package, and it looks particularly like the normal harvest.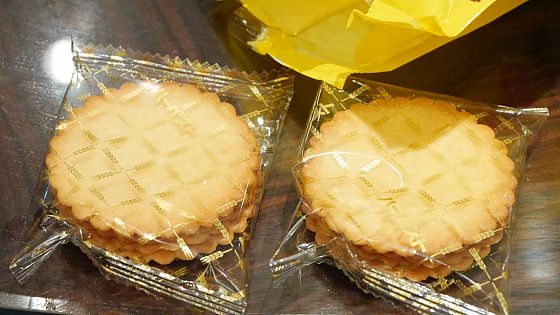 The atmosphere taken from the package is almost the same as ordinary harvest ......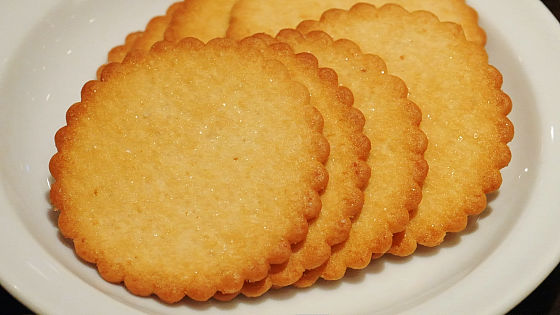 The shape of the harvest and ... ...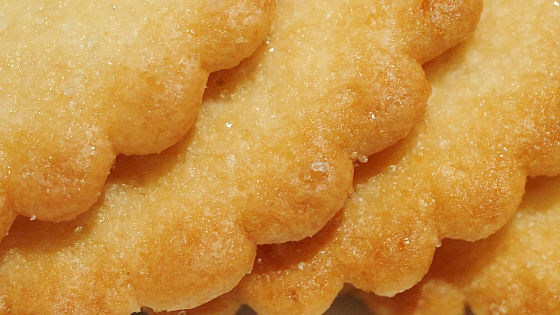 It is the same with sugar on the surface, brown grains can be confirmed.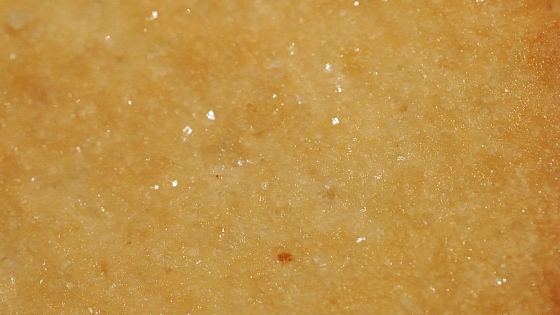 The size looked the same.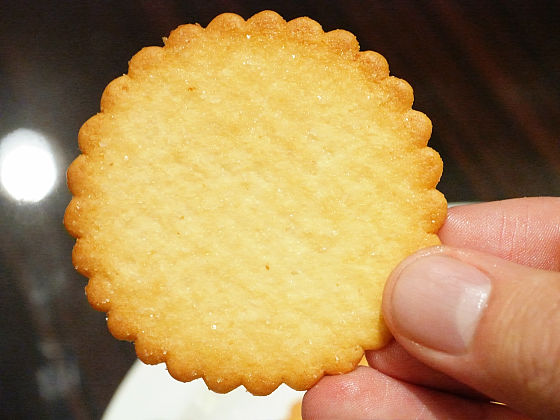 It is finished in the taste of honey and milk, as it is with the taste of the harvest feeling a fragrant taste such as coconut, it is small! Like a caramel cone, it is not a souvenir got a strange character, it tastes easy to eat. Because there is not much habit and sweetness is modest, it is finished in the taste that draws afterwards.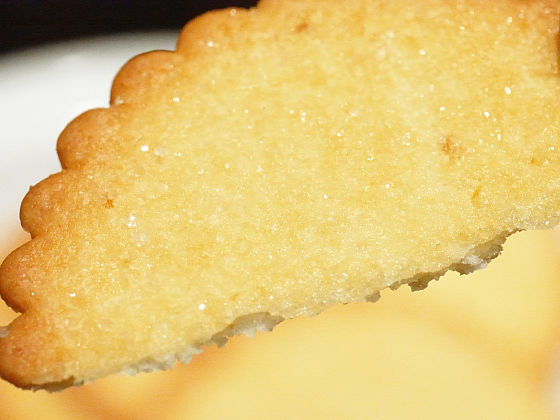 Tiny! Caramel Corn · Honey Milk Taste and Harvest Honey Milk Taste is sold at Tokyo Station Limited for a limited period until June 30 (Monday). Like Calvy 's Grand Calby in Hankyu Umida' s main store, although the price is somewhat higher, it seems to be good for souvenirs etc.