Masami Kurumada of "Saint Seiya" was again rewriting "Manzaka" that was terminated 30 years ago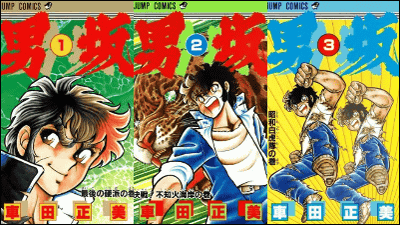 Masami Kurumada of "Manga shop" known for its popular works such as "Saint Seiya", "Kaku Ring" and "B'T-X (Beat X)" this year40th anniversary of debutI will welcome you. Whether it's a memorial project or not, Mr. Masuda once wrote "Masaka" which was cut off in about six months while starting serialization with a weekly juvenile jump that "it became a cartoon shop to draw this work" It became clear that there was.

Masami Masuda | Diary OFFICIAL BLOG | First half of 2014
http://kurumadapro.com/blog/?id=271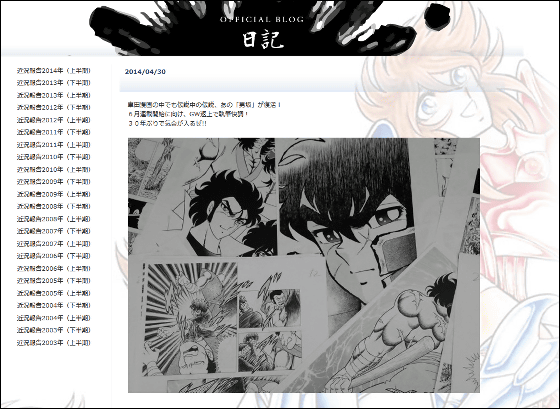 This is revealed by Mr. Mr. Mr. Mr. Mr. Mr. Mr. Mr. Mr. Mr. Mr. Mr. Mr. Mr. Mr. Mr. Mr. Mr. Mr. Mr. Mr. Mr. Mr. Mr. Mr. Mr. Mr. Mr.

When Mr. Masuda is 20 years old, he made his debut with "Skate Staliser" published in the Weekly Shonen Jump. After that, "Serious Killer" and "Fuma no Kojiro" serialized the two works and "Serial No. 1" was started in 1984 after the end of "Fuma no Kojiro".

Mr. Masuda calls himself a "manga artist" as not being a masters who can be called a "manga artist", but wrote in the band of "Misaka" as a manga artist to draw this work I challenged with passion as much as I did. Unfortunately, however, we can not get popularity, but we decided to abort in half a year. Still, Mr. Mr. Mr. Mr. Masuda who did not decline the feeling of "Masaka", in the final spread of the last round "I finally started to climb at last, because this is the beginning of this unbearably distant manzaka ...", climb it I drew a hero going and I wrote a major book titled "Incomplete".

Commentary including work flowVirtual net idol · Chu 12 years oldIt is written in detail in the column by.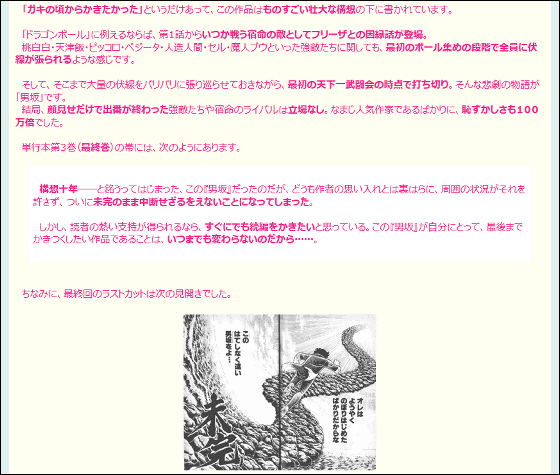 Generally, it is quite difficult for such a censored comic to resurrect, and there are also works by which the opportunity to draw a continuation is lost as the author woven the development and settings that were planned for the future into another work It is miraculous that "Manzaka" was revived after 30 years time. In addition, although there is "serial", it is unknown whether it is a short-term intensive series or a long-term series. When I was aborted last time, it was a total of 3 volumes of paperbook, so it seems that the idea seems pretty long as a plan.

Speaking of Mr. Masuda's work,Movie 'Saint Seiya LEGEND of SANCTUARY'Will be made public on June 21, so it seems that two works will be seen at the same time.

Mr. Masuda's 40th anniversary commemorative site is here.

Masami Masuda 40th anniversary of a hot blood drawing road
http://40th.kurumadapro.com/