Popular light novel "Magician Orphen", the new series starts from fall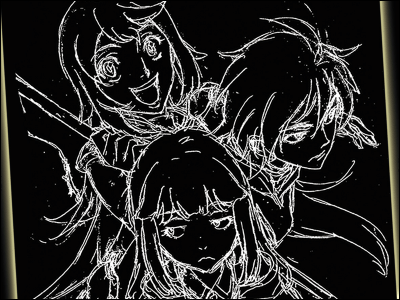 Twice TV animation was done in 1998 and 1999Akita Sadamobu'S popular light novel "Magician's offense". Both of the main and short story have been completed in 2003 and it is impossible to purchase a new book at a bookstore, but it became clear how a new series will start from this autumn.

Details are as below.
According to the tea · entertainment press release, it seems that it decided to release Akuta Yasunobu's light novel "Magicians Orphen" new series in the fall of 2011.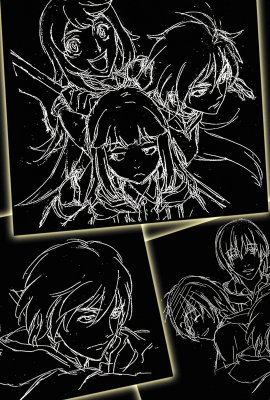 "Magician" Orphen "started publishing series in 1994, total volume of 20 volumes in 2003 and 13 volumes of shorts is the cumulative total of 10 million copies of a hit light novel. Television animation is also being done twice from October 1998 to March 1999, and from October 1999 to March 2000.

Akita-san is the official website "Wish of a moto-nabe"soFrom September 2008 Secretly started serializing the morning talks of 'Magician' Orphen '. When serializing, I did not put out any concrete names of characters, they were all written in pronouns, but they were released in 2009Together with "Angel · Howling" recorded in "Akita Sadami BOX" that recorded a novel written after "Angel Howling" "Magician's Opener"(All pronouns are corrected to personal names at the time of recording).

As for the new series, it will be released in the fall of 2011, and the contents are said to be a story of a later story of a later talk recorded in "Akita Sadami BOX" above. In addition, we will distribute short booklet booklets written down from April at the nationwide bookstore ahead of this new series release. This short story is scheduled to be recorded at the same time in the feature-length book.

Not to mention the illustration, of course the same as the previous series, Yuya Kusakawa handles it.

Psycho's Akira Tajima's illustration-handling SF feature "Hunter Dark"It is Mr. Akita who refrains from selling, but I am surprised to have such a secret ball. Will further surprises wait in autumn?

Additional notes:
In addition, "Akita Sadinobu BOX" which is a day-to-day talk of the previous series and the previous day talk of the new series is already finished with complete pre-order production. Therefore, there is a preamble that "it is still undecided", but thisIt may resell the offense recorded in "Akita Sadinobu BOX" as a new bookAnd that.

3/1 Fixed:
Moreover, it was fixed as "magician" notation and fixed it.

© 2011 Yoshinobu Akita
in Note, Posted by logc_nt