How do I become a professional novelist? Interview with Yoshinobu Akita, a novelist famous for 'Sorcerous Stabber Orphen'


On the author's site,
the serialization of the later story of the main story started secretly, and as
the title of the final volume of the short story 'Don't think this is the end!', '
Magician Orphen
' was not really over.
Due to the high reputation of the later talks that were posted, it will be released as a pre-order limited production as 'Akita Yoshinobu BOX' that contains many other newly written stories such as 'Angel Howling' later talks. rice field. I was able to take this opportunity to interview the author, Yoshinobu Akita, so I listened to various stories.
◆
How did you become a professional novelist?-'I didn't really know what would happen if I applied.'
The interview was held at T.O Entertainment
, which will publish 'Yoshinobu Akita BOX'.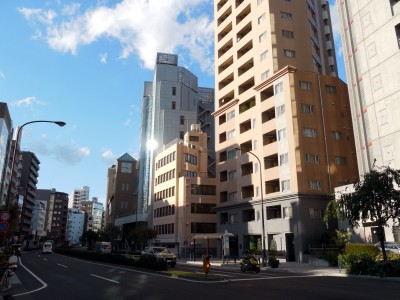 GIGAZINE (G):
Mr. Akita won the second prize at the Fantasia Feature Novel Award at Fujimi Shobo at the age of 17, but did you have any chance to become a novelist?

Yoshinobu Akita (hereinafter referred to as Akita):
Well, I was so young that I didn't know what the rookie award was. I bought a word processor as a part-time job, and there was a novel I wrote as a typing practice, and I put it out because it was just around the time of the application deadline for the grand prize.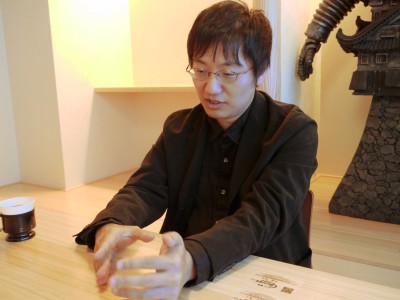 G:
Was it something you wrote in practice?

Akita:
Yes, I didn't really know what would happen if I applied.

G:
You're a high school student when you're 17 years old. Did you write on your day off?

Akita:
Yes, it was summer vacation. I think I was a little crazy (laughs). There was no air conditioner in the room at that time.

G:
It's amazing that I wrote in such a situation and won the award.

Akita:
The judges have a lot of memories of being told that it was a mess. It was said that the level was low this year (laughs).

G:
So that's it. So what made you become a professional?

Akita:
There was a person in charge in the editorial department, so I brought it in for about two years while having them look at the manuscript from time to time. That's why I wrote the first volume of Orphen when I was asked, 'Let's write something that will become a book soon.' I intended to finish with one volume, but after submitting it, the editor asked me to write two volumes just in case. When I was writing the continuation while thinking 'Seriously?', The sales of one volume were good, so I made it into a series as it is.

G:
Did the editor ask you to continue after Volume 3?

Akita:
The publication schedule for these young adult paperback labels is special, and the schedule has been decided for another year. It feels like a ○ volume will be released this month. It's been a few years since I realized that it's special (bitter smile). So, I don't really want to do this myself, but I feel like I'm going through a fixed schedule.

◆ Advice for those who want to become novelists- 'I think young people can go wild more'

G:
Can you give me some advice for anyone who wants to become a novelist?

Akita:
It's a profession that can be like that, so I think it's best to write something and apply. I sometimes hear stories from young children who want to be writers from people in the same industry who are instructors at school, but they are all very serious. However, there is something that I think of as studying for an exam, and it seems that I really care about such things as 'how many sheets should I put in the synopsis' and 'how should I write my biography?' .. But the novel is not a qualification test, so there is something about it.

It's a narrative, but in my case I wrote it as manuscript paper in the application guidelines, so I thought that it was necessary to match it with commercially available manuscript paper, so I printed it so that it fits in the 25 x 25 squares. I sent it (laughs). Of course, it's very difficult to read, so I was told for a while that it was 'stupid.' However, the editor does not say, 'I will drop this because it does not meet the application requirements,' because I am not an examiner.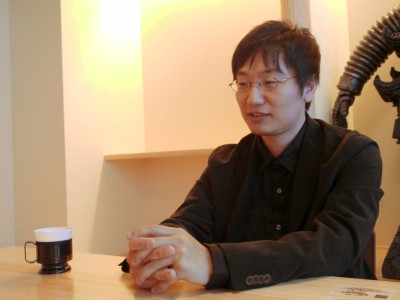 Akita:
I can say that in the way the story is made, but I don't think I'll be that good, I can mess up more. So if you leave an impression on the editor, you will always be contacted even if you don't win the prize. Editors are really looking for something that looks interesting. If you're a professional, before you make your debut, I don't think it's necessary to create a beautiful story for the publisher. I think young people can go wild more. I want something that makes me say that everything in the world is a waste. That is why we are looking for newcomers.

It's a time when media and tools are changing and it's getting more interesting. I think the reason why the media has changed from 10 or 20 years ago is because someone wanted to break it. It may be a very misleading word, but I think it would be nice to have more hostility, it's a rock feeling (laughs). I often hear that everyone is quiet, so I think it would be nice if there were more people like that.

G:
I see, thank you. Is there anything that makes Akita-san happy to be a novelist?

Akita:
I think it's better not to be a writer (laughs). Like any other job, it can be fun or unpleasant, so if you think that a writer is a special profession, it's a tough job. There is my belief, but I don't think I'm doing anything special.

G:
I often hear people say, 'It's difficult to eat as a novelist,' but are novelists really tough?

Akita:
I live with a lot of room, but it's a difficult place because I don't have the luxury. Originally I was not a full-time novelist, but an operator of a printing company, but it became impossible in the first year and a half to work at the company in the daytime and write novels at night. So when I asked people which one to quit, they said, 'Obviously you can't be a salaryman' (laughs). I chose the novelist, 'I can't help it if it's impossible.'

G:
Is it your friend who said 'impossible'?

Akita:
My parents also told me (laughs). I didn't have much choice, of course I'm doing it because I can do it (as a novelist), but there's nothing else I can do.

G:
Have you ever had a problem with working as a full-time novelist?

Akita:
It's very difficult to meet people. That's tough. It's boring to be alone.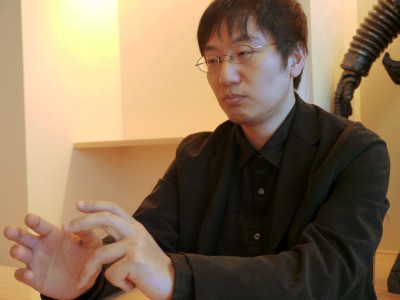 G:
Do you work at home?

Akita:
These days, I don't feel like I have to go to a coffee shop, so I often work outside.

◆ About the books and novels that I usually read- 'There is a part of a book that is like a once-in-a-lifetime meeting'

G:
What genre of novels do you usually read?

Akita:
It's relatively famous. I think it's a little strange because I don't read what Japanese writers write. I think I got used to it because I was reading books from overseas such as
Dr. Dolittle when I was little.
After that, it's like going to a bookstore and reading what you see or care about. I bought this book by mistake,
but when I read Vonnegut
's '
Slaughterhouse 5
', I was shocked to hear that 'Is there such a great intelligence in this world?' rice field. There are many books that I come across by chance.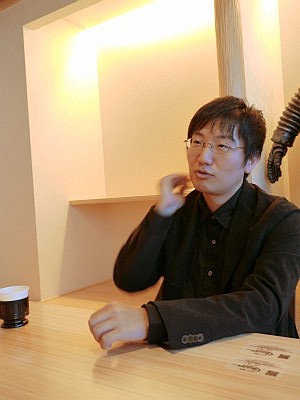 G:
Do you have any recommendations in the novels you've read that you think 'people who haven't read should read'?

Akita:
Of course I think Vonnegut should be read.
I also like Terry Bisson,
so it's a collection of short stories, but '
Futari Janet
' is good. It's an old book, but the one that most clearly influenced me was
Trevanian
's '
City of Dreams
.' Others are
Brautigan
and
Douglas Adams
. What was interesting a while ago was
Charles Stross
's 'The
Atrocity Archives
'. I like stories, but recently I think the biography of mathematicians is also interesting. That desperate feeling (laughs).
It was refreshing to find that I couldn't understand a book on
topology at all.
I don't know at all when I say 3-manifold. But I thought, 'I don't understand, but there are things that are orderly!' I think it's interesting to have such a strange encounter. I believe that there is a part of a book that is like a once-in-a-lifetime encounter, and I remember reading a book that happened to be noticeable and being shocked rather than reading a book that I knew in advance. is. I'm not adventurous, but I sometimes wonder if it's okay to have that kind of self-destruction.
G:
It's a rock feeling that was also in the advice.
Akita:
It's not a locker or anything (laughs).
◆
Launch of 'Akita Yoshinobu BOX' --- 'You're on the net'
G:
Did you suddenly have a proposal for a project?
Akita:
When I started posting stories on the net like playing at a later date, the editor said, 'It seems like there is a lot of reaction,' and I was constantly asked, 'Why don't you make a book?' But I argue that 'I'm on the net'. So, when I said, 'I'll put together what's posted on the net into a book, and if I can still make something that is convincing, I'll do it.'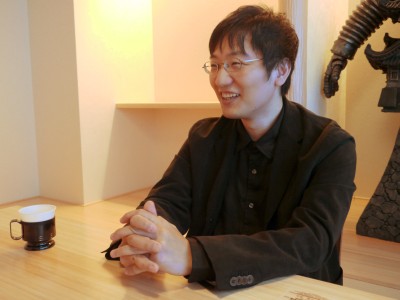 G:
The amount of writing is quite large, but did you write it in a hurry after the project was decided?

Akita:
Thanks to that, I was very angry because I had to wait for other work (laughs).

G:
Speaking of which, is it Bungei Shunju's '
Machine Malingering
' or The Sneaker's '
Betty the Kid
'?
Akita:
No, I did it properly because I couldn't delay the serialization, but there were many other manuscripts I had to do (bitter smile).
G:
What does the manuscript look like?
Akita:
I used to be an editor about writing love affairs for a long time, so that's one more seasonal story. It's not a story that is published in the library, but I also talk about it. I think it's important to be amused, so I'm trying to do something strange in the near future.
G:
Animate is supposed to come with a booklet as a limited benefit,
but are there any participation here?
Akita:
No, I haven't heard anything, but what about?
T.O Entertainment Representative:
It is rumored that an interview collection will be attached.
G:
Is it a rumor (laughs)? But that doesn't mean there's another new one.
Akita:
No, I don't think I would do that (laughs).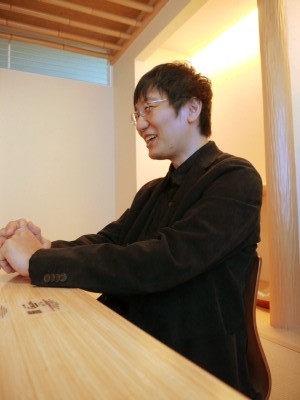 ◆ About the recorded 'Sorcerous Stabber Orphen'-'Well, isn't it a secret?'
G:
It was decided to release the Akita Yoshinobu BOX, which is full of newly written novels from Orphen's later story serialized on Mr. Akita's site '
Motsunabe's Wishes', but the names of people who were full of pronouns have returned to the original in the book.
Suka?
Akita:
That has been fixed. There is no place where you have inadvertently forgotten to fix it ...
G:
Was it difficult to correct the person's name?
Akita:
If anything, the amount of newly written was difficult. As I wrote it, I thought, 'What are you doing?' (Laughs). As a result, it became a project to do something very strange. It was a project that was completed with pompoms in Nariyuki, but when I tried to do it, specifications that I had not expected came out. I'm still not sure what kind of book it is (laughs). It's a festival, or something that I don't know about, and I wish I could do something interesting.
G:
Obviously, there are more newly written novels than the later novels posted on the site.
Akita:
To be honest, I don't really understand the meaning of this project (laughs). It's definitely not profitable. However, I think it would be fun if we could play this kind of play without bothering people.
Illustrations are also drawn. Short-haired Krieou and Orphen with the eyes of the Demon King shining blue are drawn.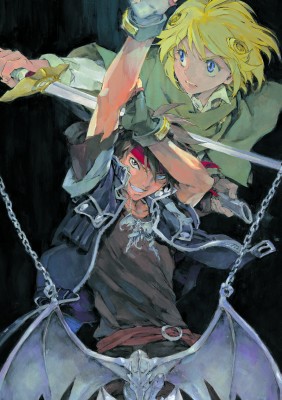 G:
The site has decided to write down by voting, but do you have any ideas such as 'Childman's story before becoming a teacher' or 'Sorcerous Stabber vs. Keith' that were listed as candidates?

Akita:
I think that you may come up with a concept, or if it comes out as a story. In the end, I think the content will look like something of the three candidates.

G:
In addition to the 'End of Kiesar Hima' posted on the net, there is a newly written feature film 'At the Promised Land'. Can you tell me what kind of story it is?

Akita:
Eh, isn't it a secret (laughs)? As the title says, it's a story about the relationship with the hometown that I left behind, or a story about a new place.

G:
What does Preorphen look like? I wrote on the site that there are a lot of childman classrooms.

Akita:
You've been working hard to get everyone out. I think there are some men who haven't met in the main story until now, but it's like how they were in the tower of fangs. We have all of them in one scene.

G:
Do you have any plans to continue as the Orphen series in the future?

Akita:
Well, I don't feel like 'I want to continue' (laughs). There was something interesting about this project, so I might think of something, but I don't have any particular plans.

G:
If the response from this BOX is great, it doesn't mean that we will continue again.

Akita:
I think there is always a surprise in the project, but it doesn't make sense just to be surprised. Surprise is relatively easy to set up, but I think it's important to be persuasive about it. If you find that persuasive power, you may have something to do.

◆ Newly written after 'Angel Howling'-'A short story that I and the editor forgot'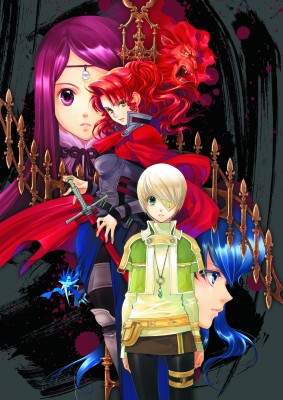 G:
The later story of Angel Howling is also newly written, but what kind of content is this?

Akita:
With a paragraph on the protagonists, I feel calm, and then I'm talking about 'how will I live in the future?'

G:
This project was originally triggered by the fact that Orphen's later story was posted on the site. Did you have any requests from readers regarding Angel Howling's later story?

Akita:
After writing Angel Howling once, there was a short story that I and the editor had forgotten, so I decided to record it this time. So, I thought that it would be a good idea to talk about it later, but it was longer than I expected.

◆ About short stories not included in the paperback- 'Then I'll force you to write'
G:
In addition to the later talks of the series, short stories such as 'Ring no Katamari' and 'Pano no Motto Mini Adventure' are also included this time. Is this something you have modified?

Akita:
The story of Kadokawa mini Bunko recording and things I wrote a long time ago are also recorded this time, but I told myself that if I reworked here, it would be a fall, so I tried to record it as it was. It shouldn't have changed much compared to when it was announced earlier.

'Pano's More Adventure' that will be added in addition to the magazine publication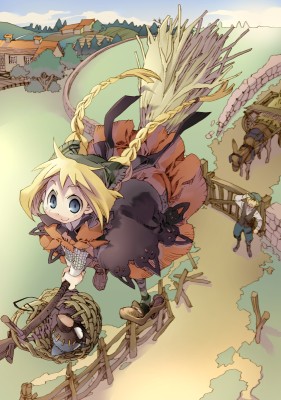 G:
As a short story, there was also '
Esperman of love and sorrow' at Fujimi Fantasia Bunko.
Akita:
As my boom, there was a time when I wanted to write a manuscript that would only be published in magazines and not put together in the paperback. I thought it would be good to write about 4 episodes of 'Esperman of love and sorrow', but when I was told 'that would be a problem', I made 6 episodes and it became a paperback. Around the same time, I wrote 'Ring no Katamari' on The Sneaker with the stance that if I write it, I keep writing it and never touch what I wrote here.
G:
Oh, the work that suddenly wondered why it was a story of professional wrestling.
Akita:
Everyone who thinks I'm making something really interesting likes professional wrestling. I don't know why. But I didn't know much about professional wrestling, so I felt very inferior. 'Then I'll force you to write it,' and it was completed.
G:
Finally, please give a few words to your fans.
Akita:
People often say 'Amanojaku', but there is always a desire to do both strange things and proper things. I think that readers often get acquainted with it and feel that it is a strange guy. However, I would like to do it seriously with a good reason for strange things, so I would be grateful if you could watch over me generously.
G:
Thank you for your busy schedule today.
'
Akita Yoshinobu BOX
' is a reservation-only production, and the deadline is October 30th. It will be released on December 22, 2009, and the price is 7350 yen.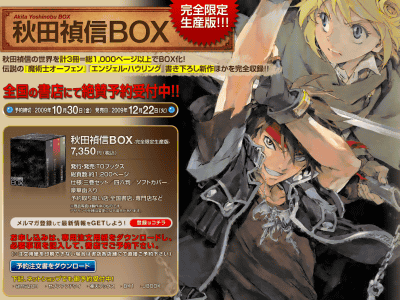 © 2009 Yoshinobu Akita