MIT's "Bitcoin Club" is planning to distribute Bitcoin to all students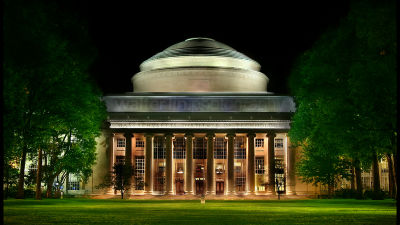 ByWalter

It is an online virtual currencyBitcoinRegarding the matter, it was a major exchangeMtGox applies for civil rehabilitation proceedingsAlthough trouble such as doing is seen,Bank of AmericaHas worth Bitcoin1 BTC = 130,000 yen announced validOr,Bitcoin exclusive ATM is installedThere are circumstances where opposition and approval are intertwined in society such as. Meanwhile, it is one of the world's elite schoolsMassachusetts Institute of Technology(MIT), distribute Bitcoin to all students and determine their uses and effects "MIT Bitcoin ProjectIt was decided to start.

Announcing the MIT Bitcoin Project | MIT Bitcoin Club
http://bitcoin.mit.edu/announcing-the-mit-bitcoin-project/

I am promoting this plan, majoring in electrical engineering and computer science at MIT's second year.Jeremy RubinAnd MIT · Sloan Management School, and is also the founder of MIT Bitcoin ClubDan ElitzerI'm two of them. Both are said to have launched this plan with the aim of creating an ecosystem within the MIT that circulates the digital currency Bitcoin. Through this project I will investigate how students use Bitcoin and how Bitcoin will be used in academic aspects and in-campus entrepreneurship activities.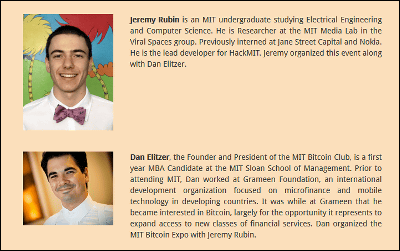 In the project, 4528 students enrolled at MIT are given Bitcoin to all students, and their budget is a large scale of over $ 500,000 (about 51 million yen). The funds will be covered by donations from MIT graduates and the Bitcoin community.

About this project, Mr. Rubin says, "This attempt to give students a point of contact with virtual currency is very similar to the situation at the time the Internet was offered to students when the Internet was born." Distribution will be carried out in the fall of 2014, and MIT is likely to be the first place in the world where Bitcoin is widely distributed in the real world.

In setting up the project, Mr. Rubin and Elitzer cooperated with MIT 's organization "HackMIT" "MIT Society of Women Engineers" "MIT Bitcoin Club" "College Cryptocurrency Network" on May 3,MIT Bitcoin ExpoWe will hold the event on the day of the event as chief researcher of the Bitcoin FoundationGavin AndreisenMr. and startup entrepreneurs who put the philosophy of promoting the spread of BitcoinCircleCo-founderSean NevilleMr. Bitcoin's security-related companyArmoryofAlain · LinerMr. and others, celebrities related to Bitcoin are supposed to hold lectures and workshops.

MIT Bitcoin Expo
http://mitbitcoinexpo.org/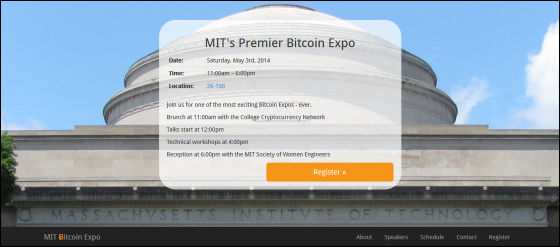 Also, this projectMIT Media LabofAndrew LippmannProfessors andCesar · HidalgoAssociate Professor, MIT Department of Electrical Engineering and Computer ScienceHull AbersonIt seems that you can catch a glimpse of the magnitude of expectations that are being received, as it is supported by such members such as professors.

Elizzer said that he announced this project, "By publishing an overview at the stage of April, I hope to have a certain preparatory period for the students, especially excellent among technical generations, I would like to see what kind of use is being invented at the stage when the project started in the fall by telling the students in advance the plan. " Focusing on Bitcoin, MIT, one of the cutting-edge technologies of modern technology, it seems that there will be interest in what kind of results will be clarified in the future.