'KitKat Heartful Bear' tasting review with a thicker KitKat bear type and chocolate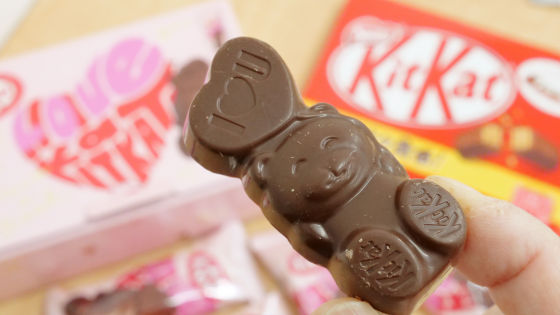 KitKat, known for 'stick-shaped snacks made by coating stacked wafers with chocolate,' has become a lovely bear-shaped as if it had abandoned its identity. ' KitKat Heartful Bear ' will be released on January 24, 2022. To do. I was able to get it a little earlier, so I actually ate it to see how KitKat Heartful Bear is different from the usual KitKat.

This is the 'KitKat Heartful Bear' package.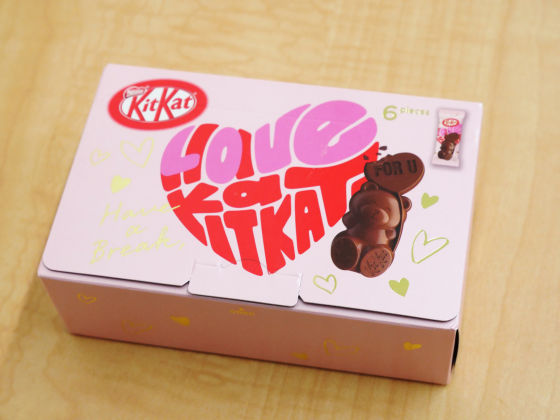 The calorie per piece is 69 kcal.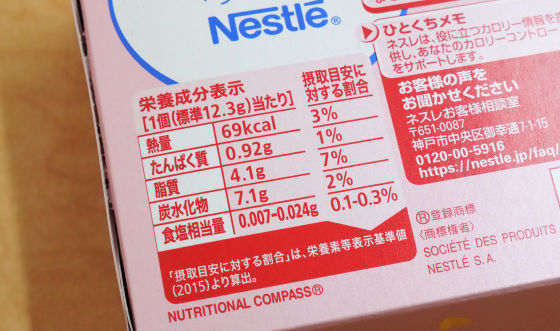 The name is chocolate. Ingredient names include sugar, cocoa mass, cocoa butter, and cocoa powder. When I checked, there was no big difference between the
normal KitKat and the raw materials.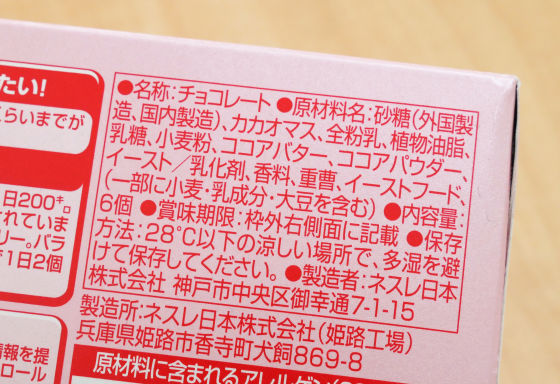 There were multiple 'KitKat Heartful Bears' in the box.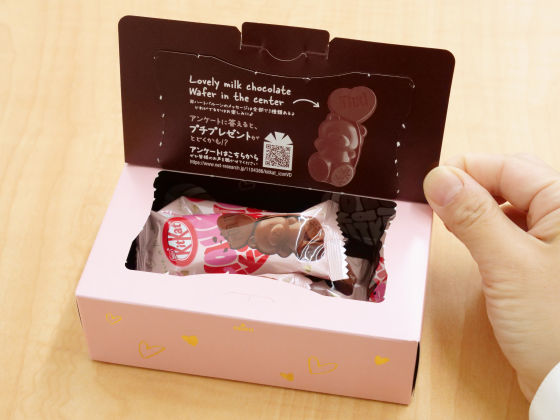 When I opened it, it contained a bear-shaped chocolate with a heart. KitKat is an image of a set of two, but the Heartful Bear is a single unit. The logo 'KitKat' is engraved on the soles of the feet.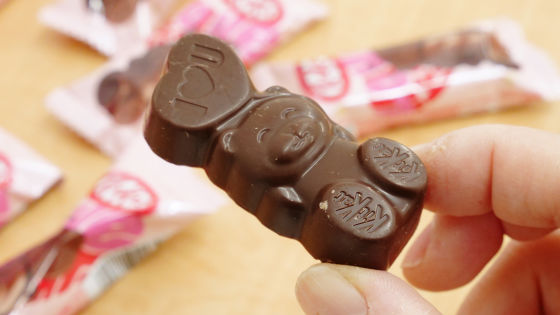 If you put a heartful bear with a total length of about 5.3 cm side by side with KitKat, it is about the same size. The color is a little darker for the Heartful Bear.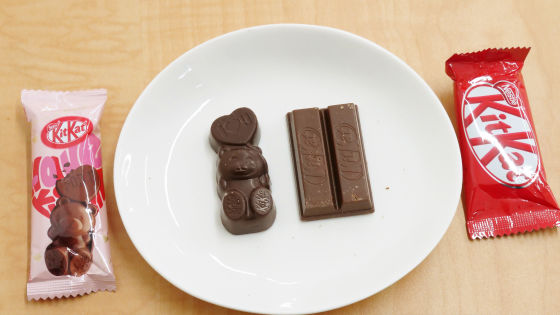 The cross section looks like this. The wafers inside are probably the same. The normal version is coated with chocolate in a shape that follows the shape of the wafer, but the heartful bear has a slightly thicker chocolate because the wafer is confined in a bear shape.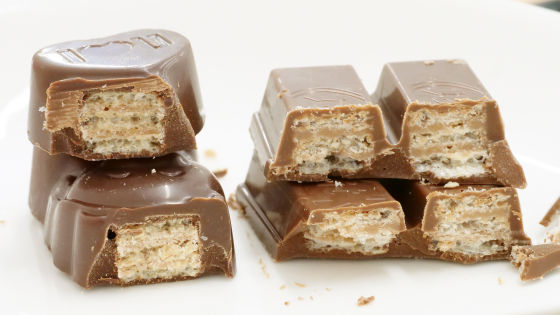 When you actually eat it, Heartful Bear takes a little longer to reach the crispy wafer, and you can enjoy more chocolate. On the other hand, while the regular version has a sweet finish centered on the mellowness of milk, Heartful Bear chocolate is not heavy because it has a modest sweetness and a bittersweet finish. It's sweet and perfect when you want to loosen it a little, and it looks cute, so it was a chocolate that would make people happy.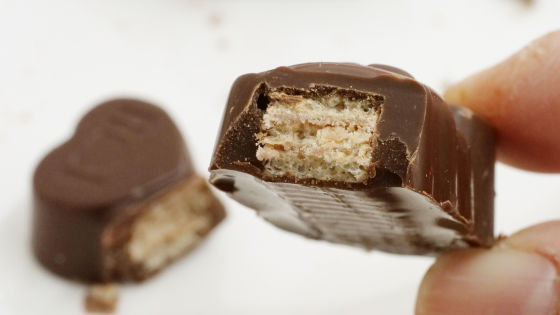 KitKat Heartful Bear is 498 yen including tax, and will be on sale from January 24, 2021 at Nestlé mail order, Amazon, Rakuten, LOHACO, Nestlé KitKat Chocolatery Rinku store, and Miyashita store.