"E-GO Cruiser" that can move for several kilometers with just a few tens of yen cost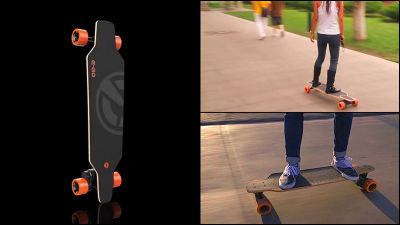 A lithium ion battery is mounted on the bottom of the main unit, and a vehicle that can travel a distance of up to about 30 km with just a small cost is "E-GO Cruiser"is.

E-GO Cruiser
http://e-go.com/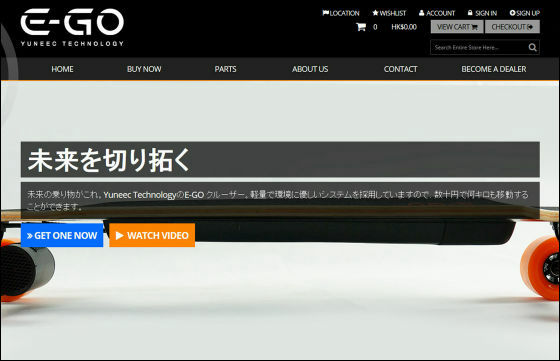 You can see what kind of ride "E-GO Cruiser" is, by seeing the following movies and so on.

Cruise The Next Frontier (Feature) HD - YouTube


"E-GO Cruiser" is 96 cm in length, 27.5 cm in width, 12.8 cm in total height, and a weight of 6.4 kg. The appearance is the skateboard itself, and the bottom of the board is equipped with a battery packed in a black case. The battery is a lithium - ion battery with a capacity of 7.8 Ah (7800 mAh), and it is designed to move the wheel with a motor.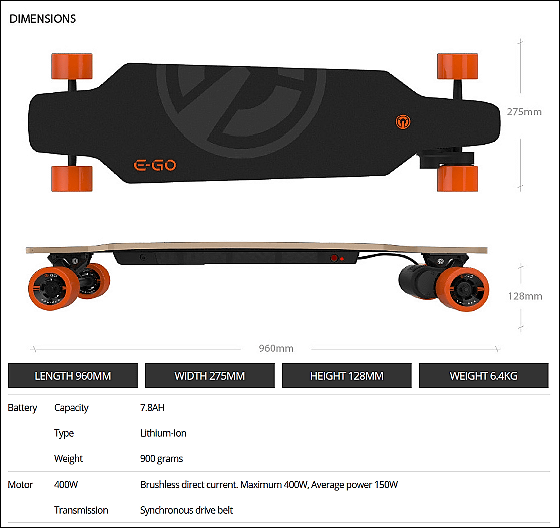 The motor integrated with the axle compactly has a maximum output of 400 W and an average output of 150 W.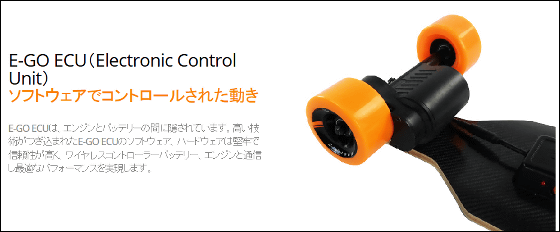 With full charge you can run for up to 3 hours.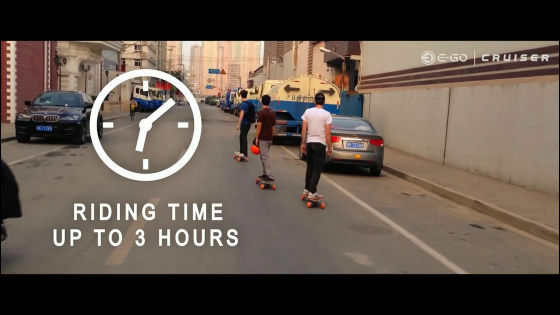 Because it weighs 6.4 kg, it is easy to carry it on a car.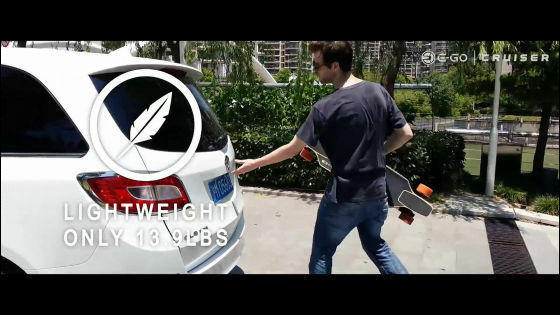 The longest mileage is 18 miles (about 29 km).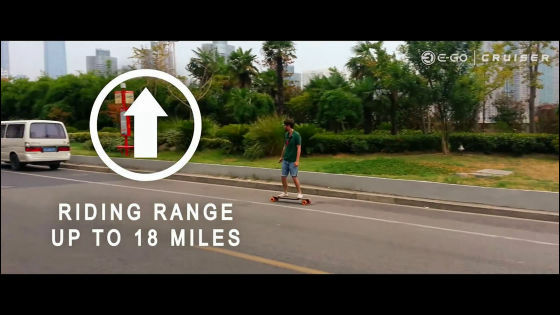 It is also possible to steer with a wireless controller.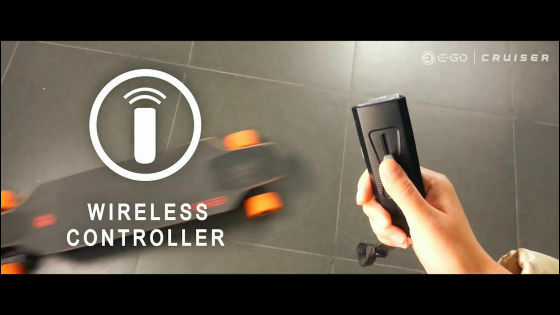 Applications for iPhone are coming soon.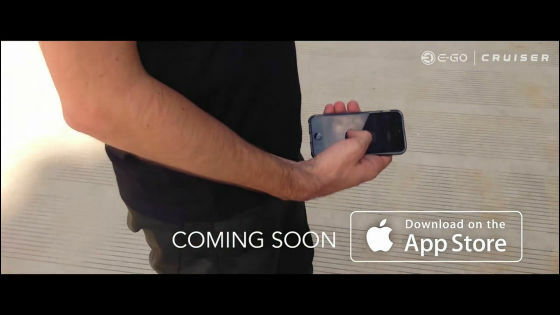 As with the deck part, the battery body is also flexible design, so durability is ensured when people ride.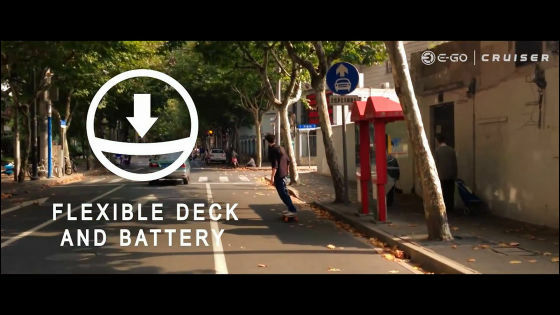 It is also possible to climb a slope with a slope of 10%, so there is absolutely no problem if it is about a gentle slope.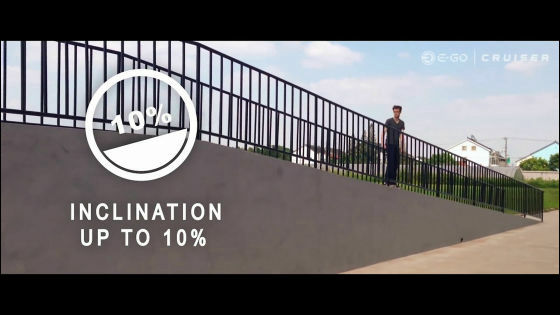 The time required for charging is 3.5 hours, and it is also possible to recover energy by performing regenerative braking while running.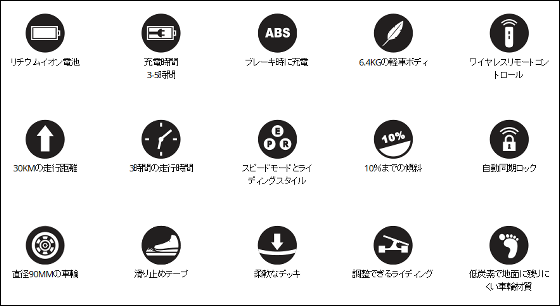 Almost certainly when driving in JapanRoad Traffic LawAlthough it is an E - GO cruiser which seems to be the subject of, it is likely to become a convenient means of transport that can be cheap and move if it clears even legal and safety issues.