I tried three spring items of crispy, cream, donuts shaped chicks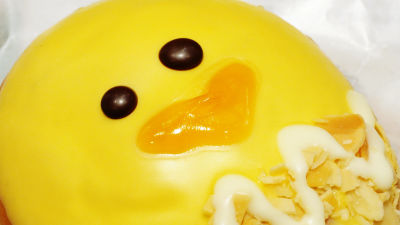 On Tuesday, April 1 (Tuesday), which is said to be the beginning of a new life, all restaurants and food manufacturers are going to launch new products, and Crispy Cream & Donuts is one such restaurant and a new spring donut As "Marshmallow vanilla egg"·"Strawberry Milky"·"Caramel Easter"We released three new types. I was curious about the pretty appearance, so I went to the shop to eat at once.

Spring carnival! Cute donut of "Easter" motif comes out ♪ Krispy Kreme Donuts | WHAT'S NEW
http://krispykreme.jp/news/index.html#wn140325

Arrived at Crispy Cream · Donut.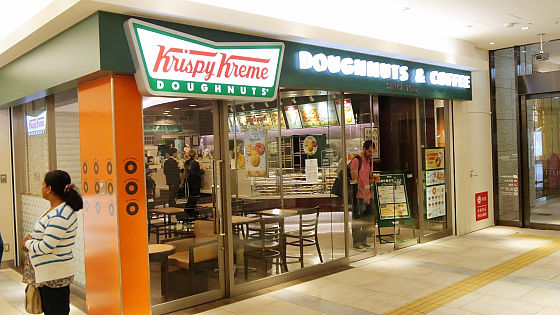 Appeal new products even at stores.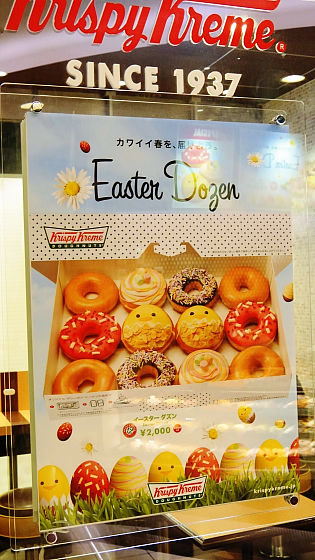 Looking at the cash register ......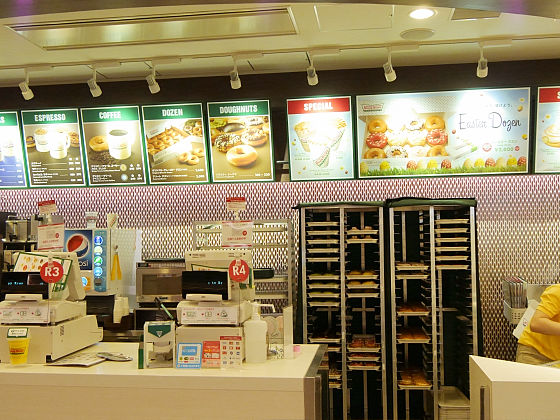 Discover new products. I will place an order immediately.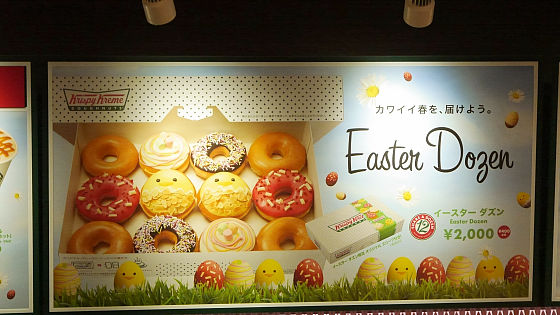 All three new products are brightly colored with yellow and pink colors used.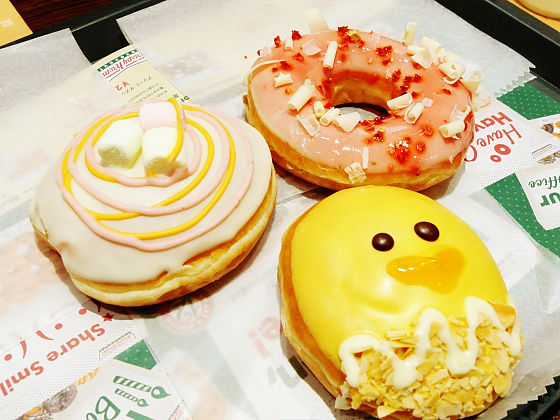 Marshmallow vanilla eggeaster eggDonut painted chocolate like that and topped with marshmallows.



Three types of marshmallows, white, pink and light green on donuts.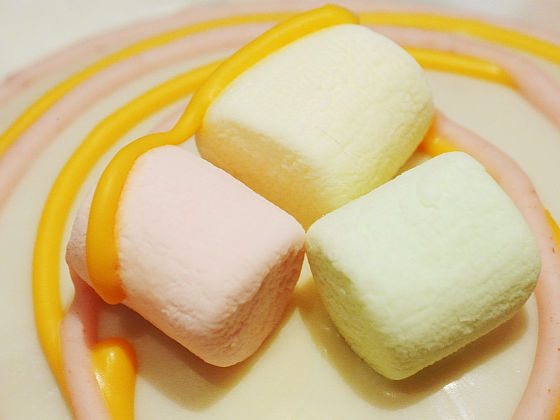 Use strawberry & amp; orange chocolate that is compatible with white chocolate.



When I try to eat it, a cream with strong sweetness and three kinds of chocolate sweet impression, quite heavyweight donuts. Decorated strawberry & amp; orange chocolate tastes like fruit to the extent of flavor, but feeling rather than refreshing taste is chemical.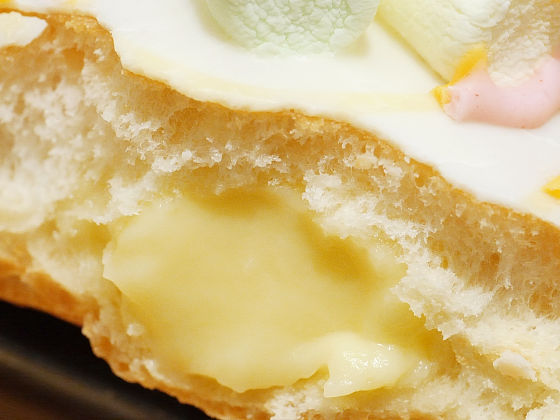 Strawberry milky coats white chocolate with berry napaje with milk flavor, toppings freeze dried strawberry and curled white chocolate.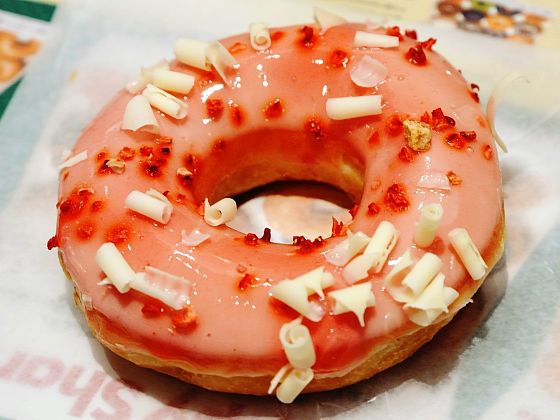 Freeze dried strawberries are soaked with Napaju.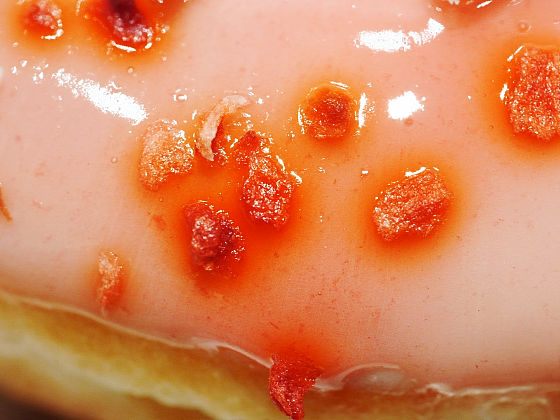 The curled white chocolate shines on Napaju.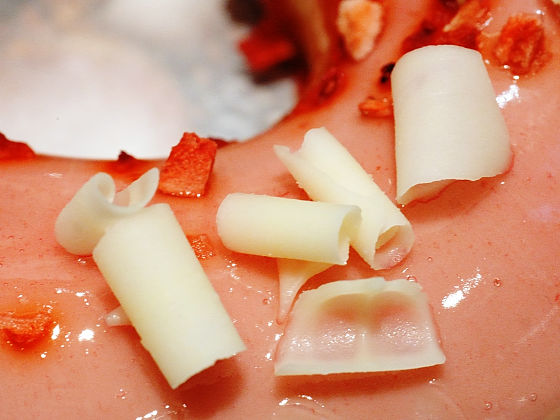 In the fluffy crispy cream · donut 's fabric, white chocolate' s gentle sweetness and strawberry sweet and sour taste well compatible, springish taste. Thanks to the freeze-dried strawberry, the taste of strawberry was finished more intensely.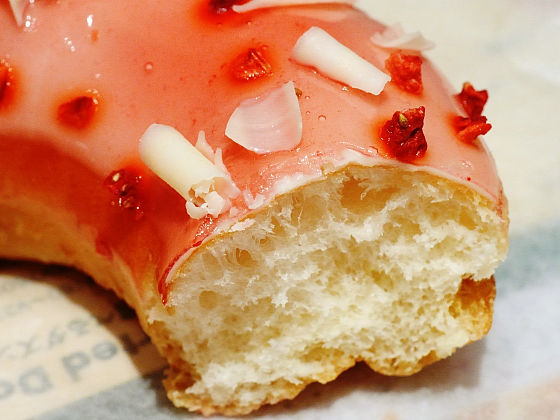 Caramel Easter coats donuts with pudding flavored chocolate, inside which caramel cream is contained and even topped with roasted almonds.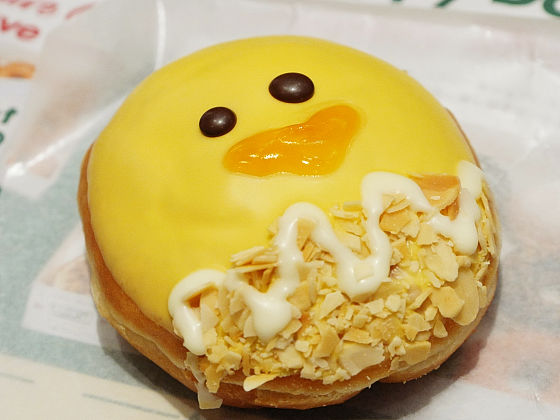 Roasted almonds are fairly minced.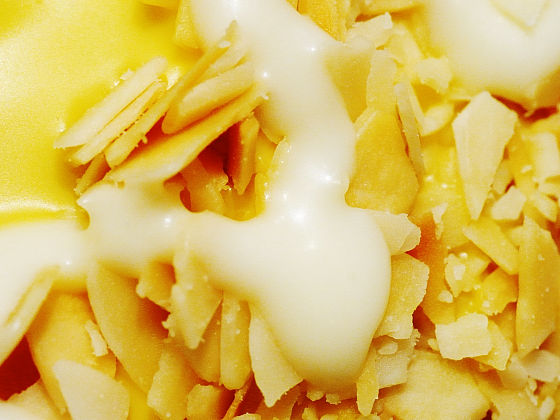 The face of the chick is drawn with chocolate and jam, but the difference in eye size is a bit scary ... ....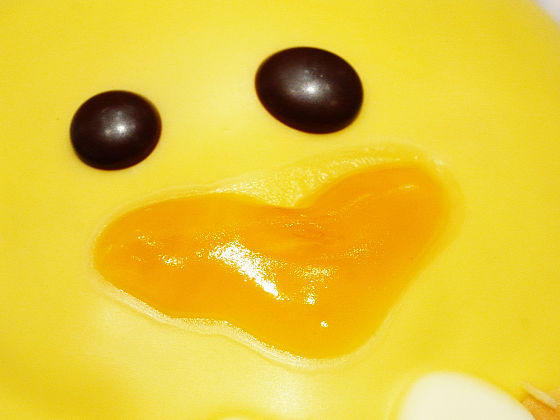 Crouching from the part with almonds, the crispy texture, fragrance, chocolate compatibility of pudding taste is not bad, it fits well with fluffy fabrics.



When eating, the taste of caramel cream becomes stronger, and the taste of egg is slightly weak, but it feels like a pudding. I feel bitterness of caramel, but it is sweet, so it seems good to eat with coffee.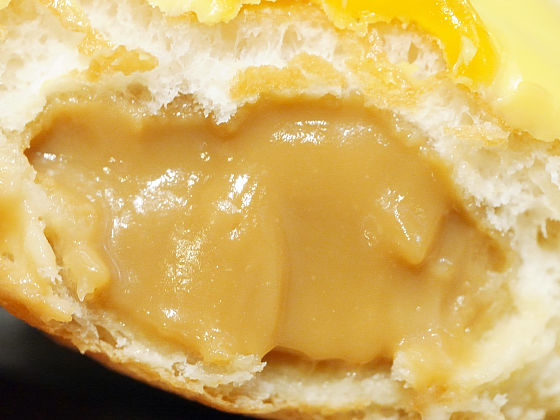 Marshmallow vanilla egg · strawberry milky · caramel Easter is sold for a limited time with 230 yen including tax. Taking it to cherry-blossom viewing etc., GW is approaching, so it is ant to make consecutive holidays.