Just by placing the smartphone on the phone Wireless charging & phone / mail / SNS voice control & various notices Wood speaker freely freely "Glowdeck"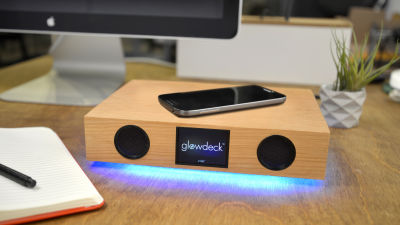 "Qi"Wireless charging according to the standard · Automatic synchronization of music files by music reproduction from the speaker by Bluetooth · Data communication and automatic synchronization of music files · Combination of reception notice of Twitter and mail etc. with Wi-Fi connection and LED etc. Amazing to be able to do all kinds of things A tremendous speaker that combines multifunctionality "Glowdeck"is.

Glowdeck - A companion for your smartphone. By Power Light and Sound Company, Inc. - Kickstarter
https://www.kickstarter.com/projects/glowdeck/glowdeck-a-companion-for-your-smartphone

You can see what kind of speaker "Glowdeck" is from the following movie.


"Wireless charging pad" "Sound & data communication via Bluetooth" "Wi-Fi streaming" "LED light system" is integrated speaker "Glowdeck"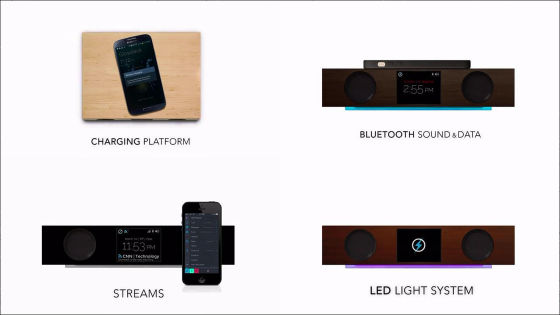 After having a phone with a friend on a smartphone ......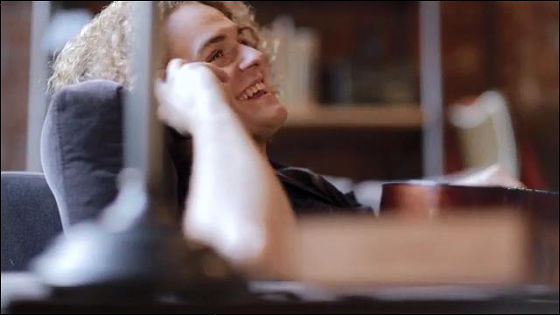 It just charges you by placing it on the Glowdeck that is on your side.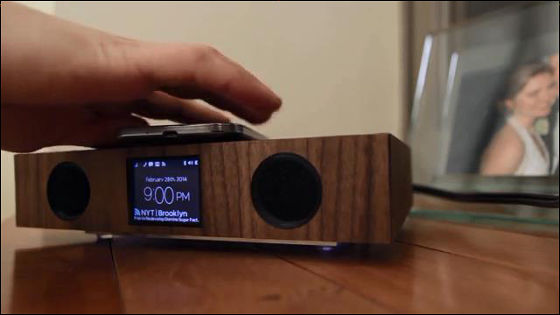 If you want to make a phone call without using a smartphone, push Glowdeck by hand, then talk to "talk to Stephanie Grace ..."




It is possible to make a phone call without operating a smartphone with a speech recognition system like Siri.




Main functions and applications of the smartphone can be used on the speaker, and can be controlled and managed through a dedicated application.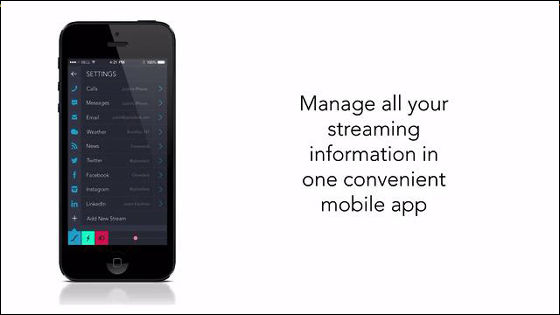 Notifications can be assigned for each application, such as incoming / e-mail reception / RSS / streaming information.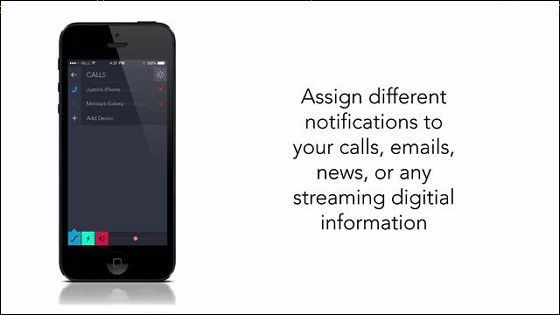 For example, if you set up the red LED light to blink on incoming calls ......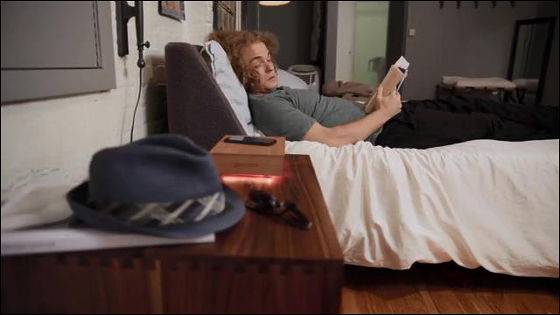 Even if you are in silent mode you can notice visually.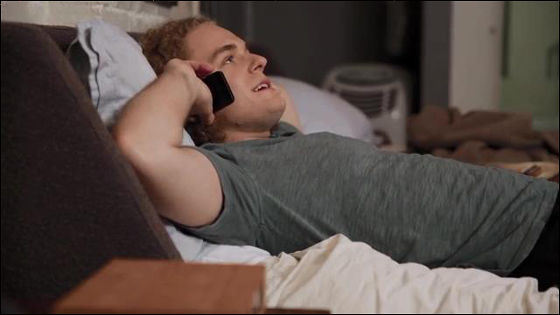 By linking the beat of music and LED light, usual music becomes more enjoyable.




Wireless charging pad function is wireless power supply standardQi (Qi)It supports iPhone and Galaxy wirelessly with Glowdeck if you use Qi compatible case. It also supports wired charging from the USB port.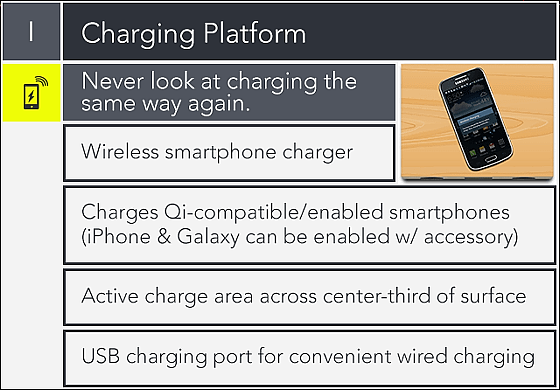 Sound & data communication by Bluetooth can clearly listen to voice & music through powerful Hi-Fi stereo speaker through Bluetooth 4.0 FCC / CE, and it also has synchronization function of data & notification of noise canceling · smartphone.Class D amplifier (Class D amplifier)Is built in.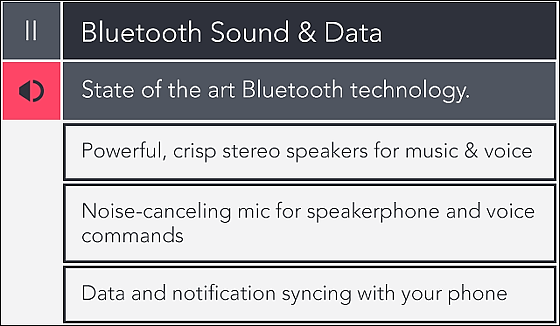 LED light system has 56 kinds of multicolor · color customizable light notification · Lighting lighting synchronized in real time with music · Corresponds to color control from application.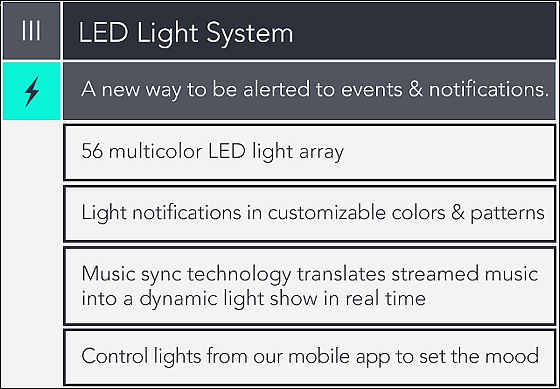 With various Wi - Fi streaming functions, you can operate notifications and operations on the phone, SMS, e - mail, weather forecast, RSS reader, Twitter, Facebook on the speaker side. Wireless reaction distance is about 30 meters.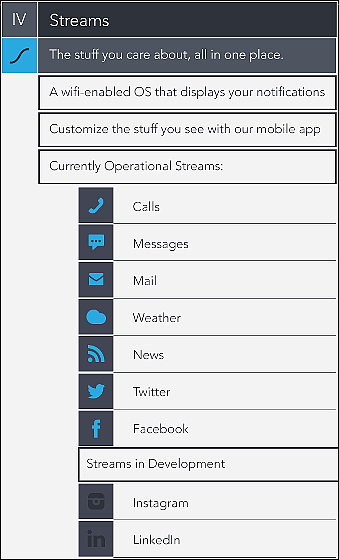 In Kickstarter's project, we are already collecting about 2 times as much investment as the target amount, so it is definitely commercialized. If you invest 200 dollars (about 20,000 yen), you can get one set of Acrylic Glowdeck and dedicated power adapter · USB cable and if you invest $ 250 (about 27 thousand yen), Cherry Wood · Maple Wood · Walnut It is possible to get one set of Glowdeck made of material.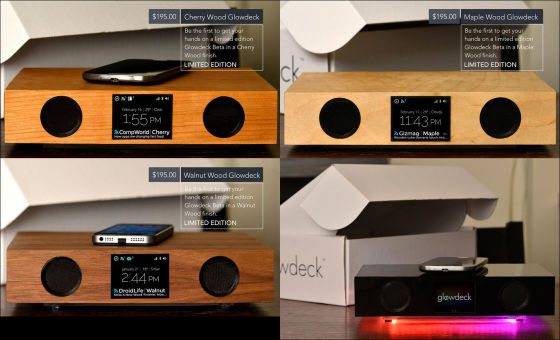 Shipping is planned around August 2014, shipping outside the United States requires 36 dollars (about 3700 yen) separately. The deadline of investment is Japan time by 11:30 am on May 1, 2014 (Thursday).

Glowdeck - A companion for your smartphone. By Power Light and Sound Company, Inc. - Kickstarter
https://www.kickstarter.com/projects/glowdeck/glowdeck-a-companion-for-your-smartphone