Clyde LED lighting with a unique design like a programmable living thing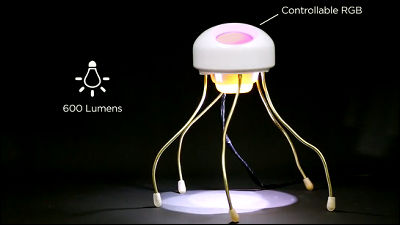 It is possible to switch between two kinds of lighting for colorful illumination to illuminate the surroundings and lighting for work, adding a sound module and accelerometer, it is also possible to finish it into a lamp suitable for my use environment by programming "Clyde". Clyde expressive like a pet or a living thing with a unique design like an alien even though it is an LED light, now for commercializationKickStarterI am in the process of seeking investment.

Fabule
http://www.fabule.com/

Clyde: An Expressive Lamp for Creative Homes by Amanda Williams - Kickstarter
http://www.kickstarter.com/projects/metamanda/clyde-an-expressive-lamp-for-creative-homes

How does it actually feel when using Clyde? You can see from the following movie.


This is Clyde. In the middle of the main body there is a big button called "eye", it is as unique as an alien.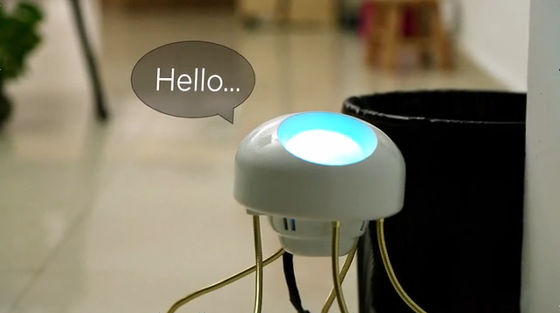 Push the eyes of Clyde that shines blue on the table.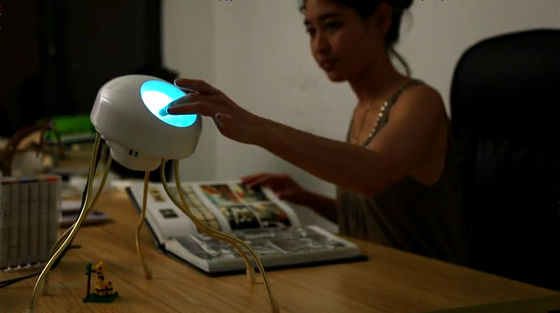 Then the work light turned on, lighting the figure under Clyde.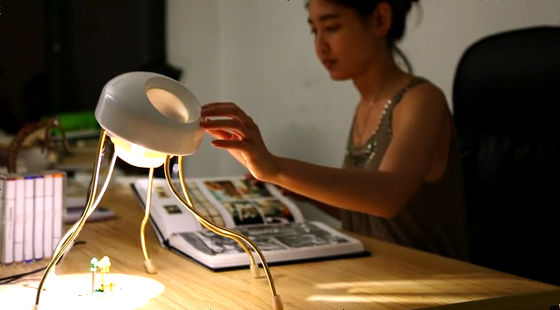 As you trace with the ... ... with the part of your legs, you can adjust the light in the blue part.



As you touch the legs, besides blue, the color of the light changes, such as pink, purple, orange, so when you get to whatever color you like, let go of your hand to decide the color.



Try removing the cover of the main body and this is like this.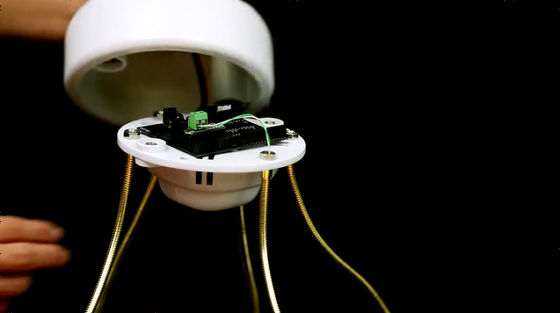 The substrateArduinouse.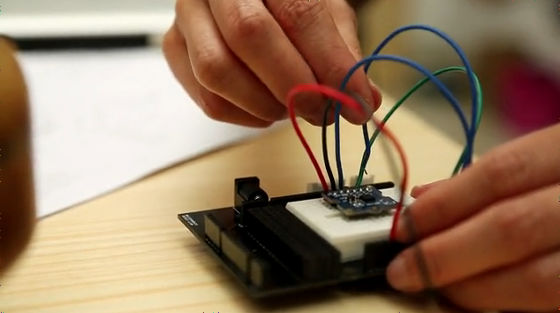 Wi-Fi and Bluetooth,XBeeIt is also possible to set up on a PC with the use of an accelerometer or a microphone by coding.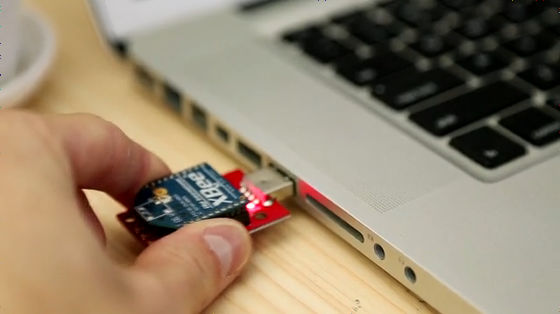 Because it can program freely, it will be possible to react Clyde to your own environment.



The size is about 40 cm.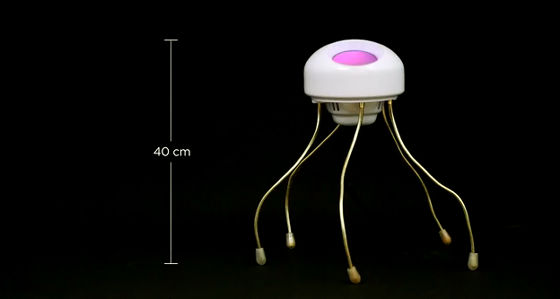 Power consumption is 6.5 W for white LED light. The brightness is 600 lumens, 200 lumensXLamp XP-GThere are three used.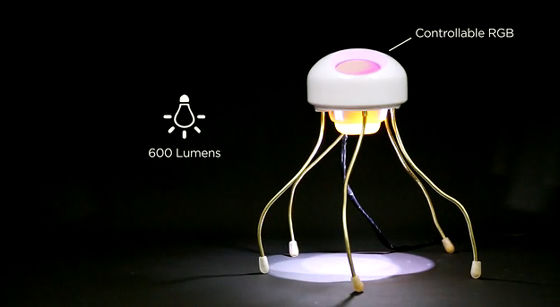 The bodyABS resinAnd polycarbonate plastic are used, the feet are made of steel, it is possible to bend and extend with a length of 30 cm.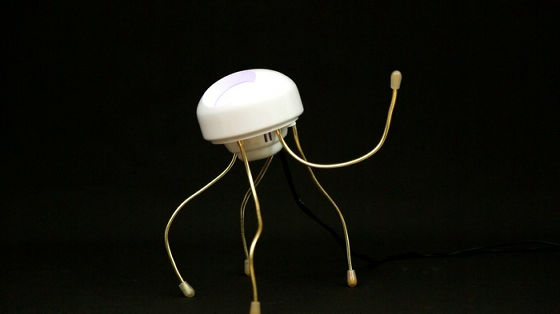 You can bend the legs and bend your eyes to the sides instead of the ceiling.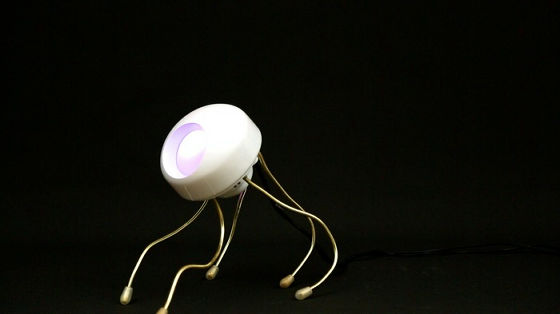 Hey! A wind greeting me.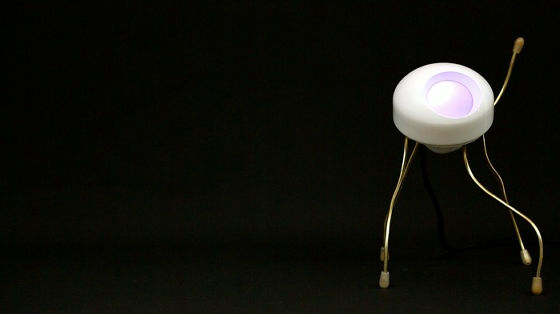 Eye is made of silicone so soft, so light on / off and light modes are adjusted here.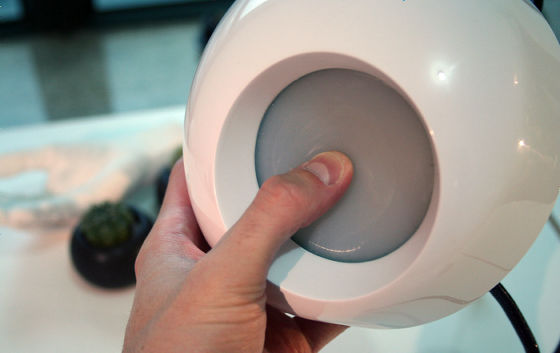 Limited version of Woody Clyde will also be made.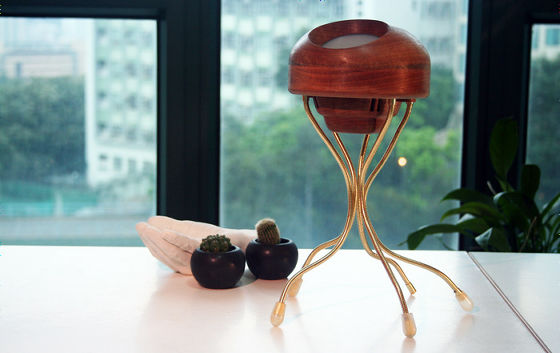 Here developed ClydeFabuleAmanda and Mr. Bruno.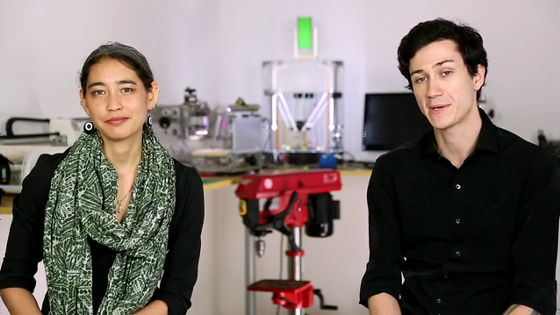 Clyde is currently seeking investment for commercialization, but it has already collected over 12 million yen at the target price of 45,000 dollars (about 4,400,000 yen), and commercialization is certain. Clyde can get one for 120 dollars (about 12,000 yen), and the sound module Loudmouth and multiple personalities ·bread boardYou can get a module with 150 dollars (about 15,000 yen) added. In addition, in the case of investment from Japan, a separate postage of $ 30 (about 3000 yen) is required.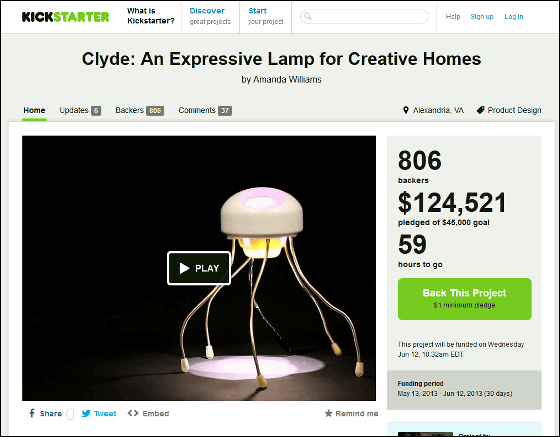 The deadline is Japan time on June 12, 2013, 11:32 pm.