RPG "Koe" that you can learn Japanese while adventuring places that exist in Japan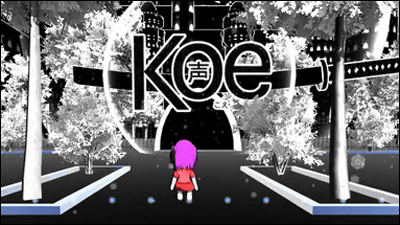 Japanese is one of the languages ​​that is hard to learn for those whose native language is English,Foreign Service OfficeHas publishedData summarizing each language by learning difficulty levelEven in Arabic andMandarin·CantoneseIn addition to Chinese including, it is divided into one of the languages ​​with the highest learning difficulty level. "Koe" is an RPG that makes it easy to learn difficult Japanese, and you can learn while playing games from hiragana / katakana / kanji to basic of conversational expression.

Koe (voice) - A JRPG with Japanese at the core of gameplay by Jitesh Rawal - Kickstarter
https://www.kickstarter.com/projects/297265509/koe-a-jrpg-with-japanese-at-the-core-of-gameplay

You can see what game "Koe" is from the movie below.


Koe is a genre game called JRPG among RPG.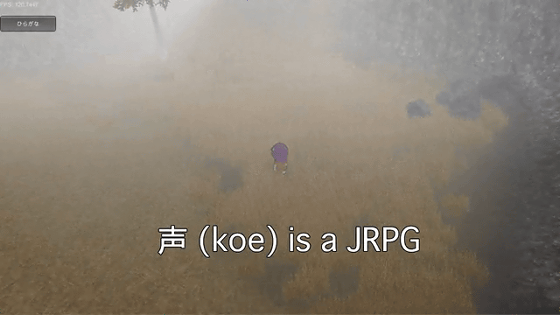 The stage of the game is centered on real Japanese cities, and you can enjoy ways to travel around Japan while playing games.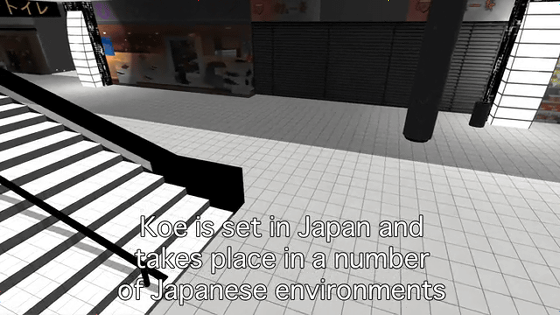 There seems to be a ride that seems to be a bullet train.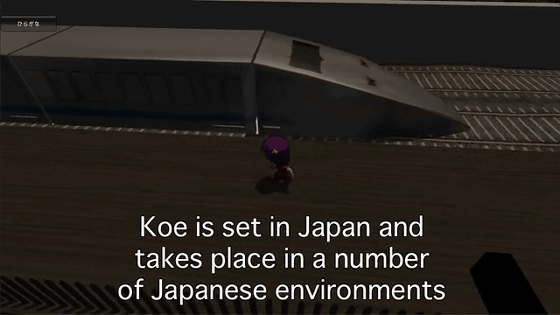 Koe's story is that the hero who came to Japan traveling adventure Japan while interacting with Japanese people. You can explore airports, railway stations, towns, castles, dungeons etc while increasing your friends.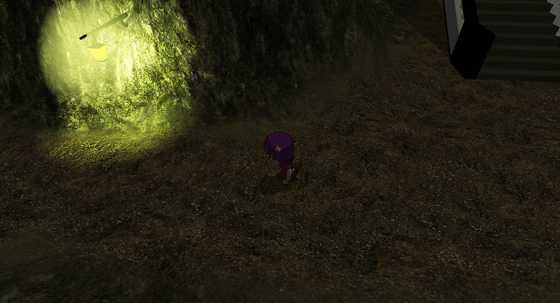 Elements to study Japanese are scattered all over the game, one of which is conversation with NPC.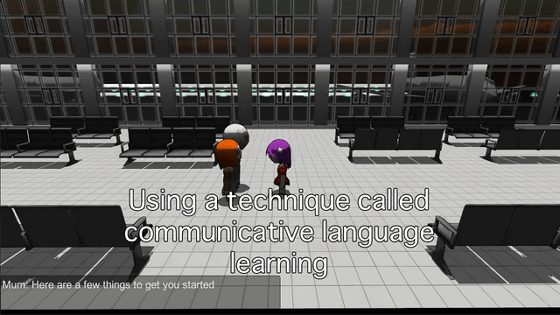 NPC will explain various Japanese words with English.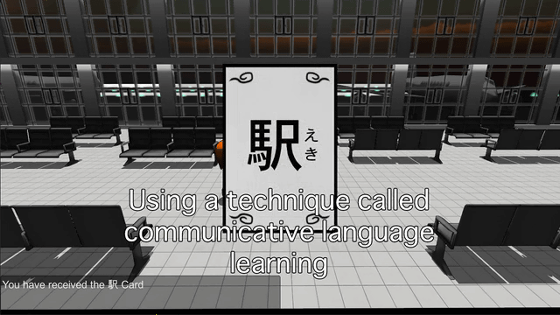 This is where I got a card of "sword" from NPC, I will explain the meaning and pronunciation of the sword in English.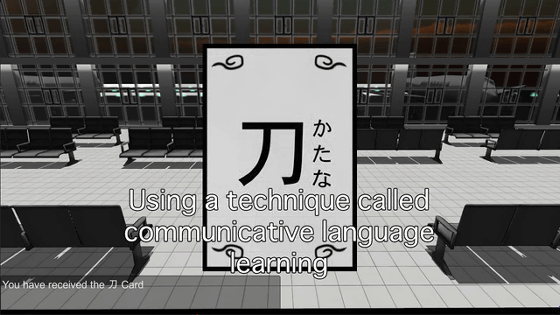 The battle scenes unique to RPG will also progress while learning Japanese. Attack attacking by picking the sword card you got the last time. Because cards are written in Japanese, it is advantageous to understand the meaning of the word in order to proceed fighting well.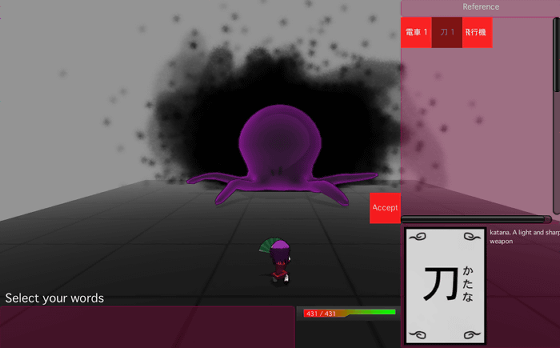 The octopus of the enemy fought back with "drowsiness". You can also learn words that are not used frequently, "skis".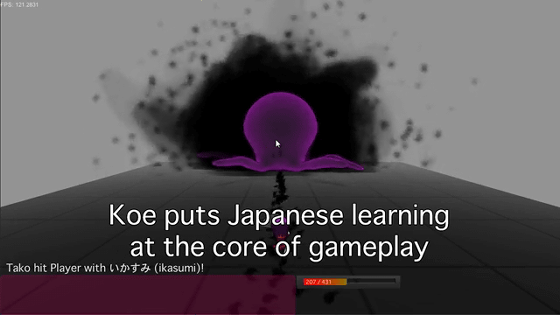 In addition, Koe adopts a system in which enemies who fought in the battle join a group. The following is a character "cat" to become a friend, as the hero memorizes Japanese in the game, the level of the character seems to rise.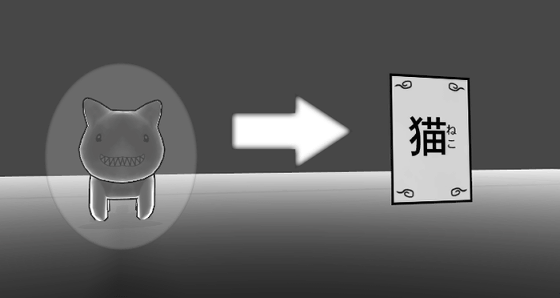 The conversation with NPC is sometimes written in Japanese, so you can learn simple Japanese conversation expression.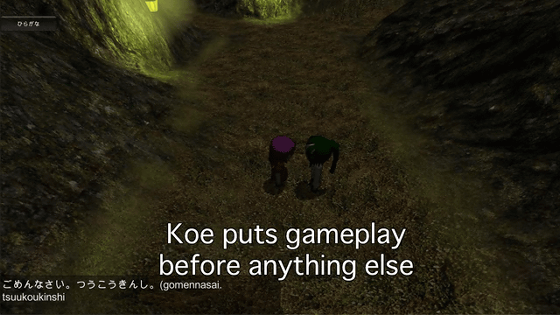 In the image below, NPC is explaining the Japanese "shop", but I will explain that the reading is not "shoe" but "reading". According to the game developers, the game is still in the development stage and will be refined from now.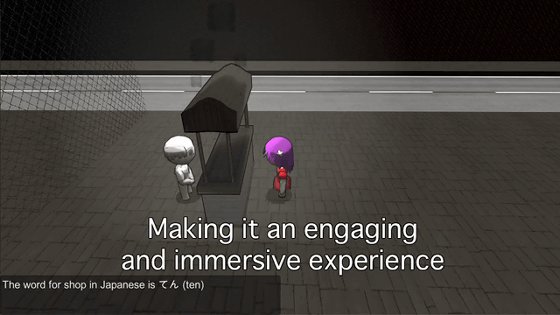 Koe is for beginners who think that they can study Japanese mainly about reading of hiragana · katakana · kanji, words and conversation expressions, "Let's start studying Japanese".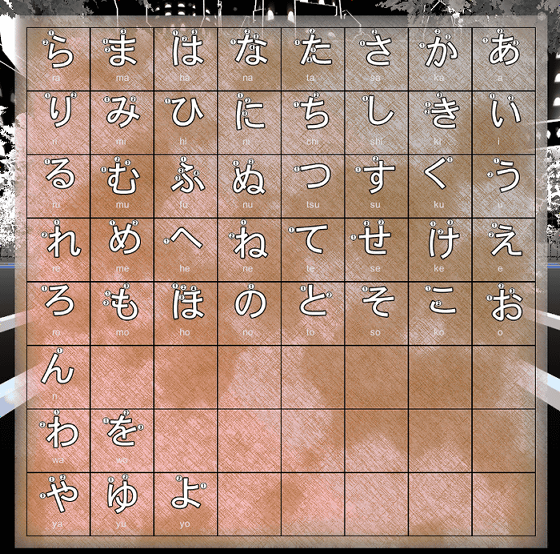 Koe is made from the desire of English-language-loving English developer "I want to learn more Japanese by many people" and is planned to be compatible with Windows · Mac OS X · Linux.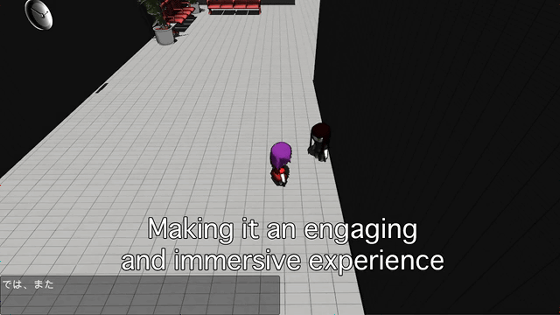 Although Koe is currently recruiting investment with Kickstarter as an article writing, it has achieved the target amount of 35,000 pounds (about 6 million yen), and it is almost certain that it will be commercialized. It has already reached the stretching goal, it corresponds to PlayStation Vita in addition to Windows · Mac OSX · Linux, and Akihabara will be added to Koe's map. One copy of Koe's digital copy can be obtained with 10 pounds (about 1700 yen) investment. The deadline of investment is 7:59 am Monday, March 31.