Why can "Tor Browser" with spyware install from the App Store now?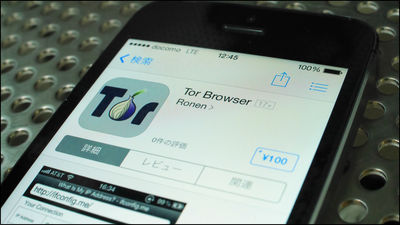 Tor application comes up to the top of the ranking "Tor Browser"Although it is a malicious application mixed with adware and spyware, even after four months or more have passed since it was released, it can be installed from the App Store.

Fake Tor browser for iOS laced with adware, spyware, members warn | Ars Technica
http://arstechnica.com/security/2014/03/fake-tor-browser-for-ios-laced-with-adware-spyware-members-warn/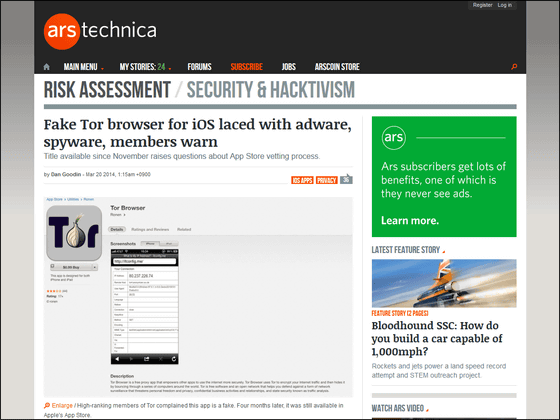 It was about 3 months ago that Tor Browser turned out to be a malicious app containing adware and spyware, and the title "Tor Browser in Apple's App Store is a fake"reportI found out that it was sent to Tor official website. This report was made on December 26th as a user named "phobos" which has contributed to the development of many Tor related services so far, and reports the existence of this application to Apple on December 26th.

However, Tor Browser has not been deleted from the App Store and remains installable even after three months or more have passed since notification.

Tor Browser for iPhone, iPod touch, iPad currently on the iTunes App Store
https://itunes.apple.com/jp/app/tor-browser/id712805884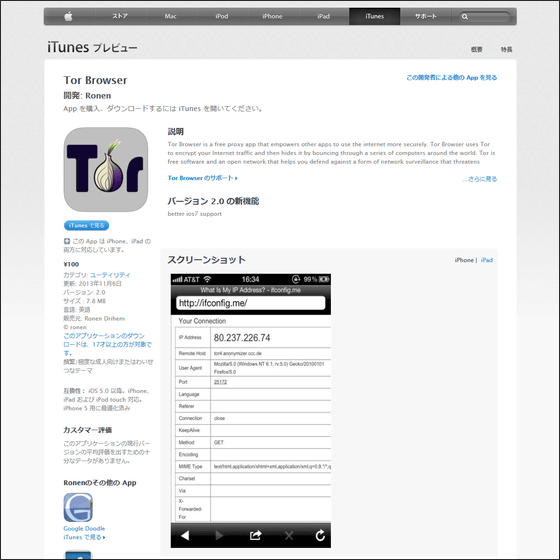 I report this situationArs Technica"There was no way to ascertain whether or not there is any malware in Tor Browser, but this event is to emphasize the uncertainty of Apple's application review criteria."

Phobos who discovered that Tor Browser is a malicious application seems to be sending several deletion request e-mails since Delegation of Tor Browser was issued on December 26, 2013. Other users serve as security managers at AppleWindow SnyderMr. and a computer security expertBlackphoneCo-founder ofJon CallasI heard that he sent a post written on this Tor Browser to him for a sue.

However, it is still possible to install Tor Browser from the App Store.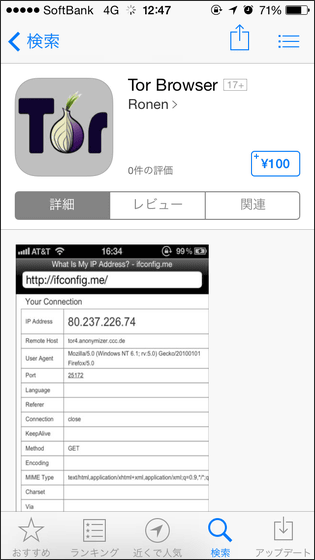 If you enter "tor" in the App Store, Tor Browser will be displayed at the top.



Although Apple has never revealed details on how to review apps that are on the App Store, Apple Store has overwhelmingly fewer reports such as defective apps compared to Google Play, and the review method is better than Google's It seems to me that it will be far more tough. Because of this, Apple fans and critics have come to be called "walled garden", but no matter how much the examination method is strict, I will leave the "app that received the deletion request" for more than 3 months, about this There is no explanation of it is correspondence recruitment of distrust.

However, fortunately Tor Browser seems not to have so many downloads, and no user seems to be seriously damaged among installed users.