Developers reveal the revival of "Flappy Bird" and development confidential story in an interview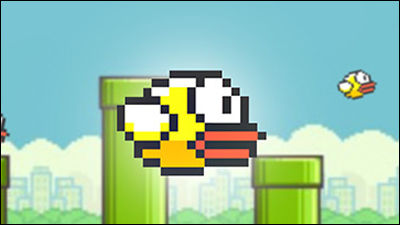 While downloading more than 50 million times, the developer left a comment saying "I can not hold back anymore" Finally, the app store and Google Play deleted "Flappy BirdThere was a game called. Even after Flappy Bird disappears, the game system closely resemblesCopy games appear one after anotherAlthough it is a magazine dealing with music, politics, popular culture "Rolling Stone"Interviewed the developers of Flappy Bird, revealing Flappy Bird again and the privacy of development are revealed.

The Flight of the Birdman: Flappy Bird Creator Dong Nguyen Speaks Out | Culture News | Rolling Stone
http://www.rollingstone.com/culture/news/the-flight-of-the-birdman-flappy-bird-creator-dong-nguyen-speaks-out-20140311

Developed Flappy BirdDong NguyenMr. 28 years old indie game developer living in Hanoi, Vietnam. By the age of 16, Mr. Nguyen said that he was playing as if he was obsessed with Super Mario Brothers when he was young, and by the age of 16 he studies programming and develops a chess game for PC. Nguyen who was internship at a game company in Vietnam while studying computer science when entering university is said that the encounter with the iPhone has changed his life.

Nguyen, fascinated by the possibility of a game operated on iPhone's touch panel, played "Angry Birds" that was talked about at the time, but he did not like the graphic elements and he himself developed the game for iOS Initiation. The game that Mr. Nguyen wanted to develop was "Simple yet always with action", which closely mirrors Nguyen's own personality.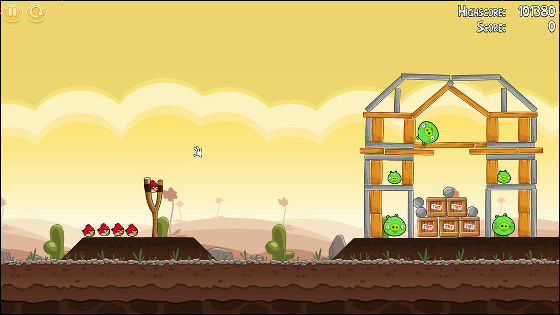 ByAaron Stroot

It was Flappy Bird released in June 2012 that was developed through this process. The number of downloads of Flappy Bird with simple games in which the player manipulates the bird's character and goes through the dirt pipe was not squeaked at the beginning but was released, but on November 4, five months after the release, a certain user Has been tweeted with "Fuck Flappy Bird", the information gets widespread in the internet on the internet and won the first place in the American App Store on January 17, 2013 without promotion at all. Two weeks later I got the accomplishment that it shines first in American Google Play.

"I was truly moved when I saw Flappy Bird appearing at the top of the ranking of the app," Nguyen said, although Apple and Google are taking 30% of sales but taking a day About 50,000 dollars (about 5.14 million yen) as much money was paid. Nguyen suddenly got a lot of money that he had never seen, but he said, "I was wondering what happened so far," I will review the feelings of those days.

Mr. Nguyen played up to the appearance on Vietnamese newspapers and television as a result of the big hit by Flappy Bird, but due to the paparazzi surrounding his house every day it becomes difficult to go out and it is driven to a withdrawal state at one time. Furthermore, Nguyen's twitter and e-mail accounts are distracting "children around the world" "" In my school 13 students were irritated by Flappy Bird and destroyed smartphones, but still students I will not quit the game, Flappy Bird is as addictive as drugs. "" I lost my job because of Flappy Bird "" My wife caught up with Flappy Bird and stopped talking to children " The high school FPS game "Counter strikeMr. Nguyen, experienced having exercised too much and pushed the lesson, began to think deeply about the influence that Flappy Bird gave to people.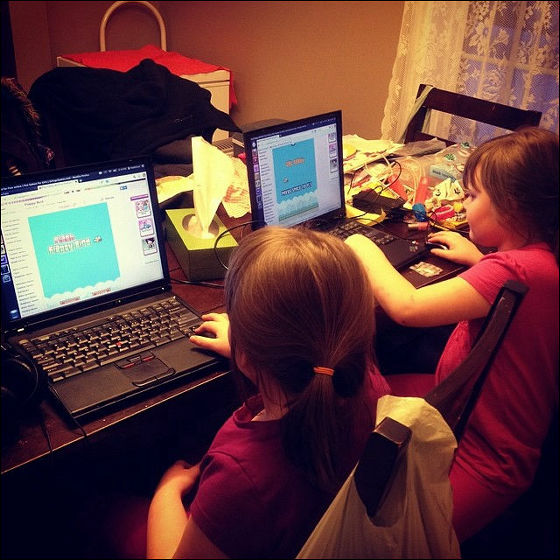 ByKelly Mercer

After that, Mr. Nguyen commented "I can not bear it any more" and tweet that I delete Flappy Bird from the App Store and Google Play within 22 hours. More than 10 million users are downloading Flappy Bird in 22 hours before being deleted. As soon as Flappy Bird disappears, a copy game of Flappy Bird has appeared on the App Store and Google Play, and now it seems that copy games are registered at an abnormal speed of once every 24 minutes. Mr. Nguyen said to copy games appearing one after another, "I think it's easy to make a simple Flappy Bird copy game, but no one can make something that replaces Flappy Bird."

Nguyen who is developing a new game even after that, revealed in the interview that he intends to revive Flappy Bird again. However, if it releases, it will display a notice that "Please play while taking a break" and it is planning to urge the player to warn.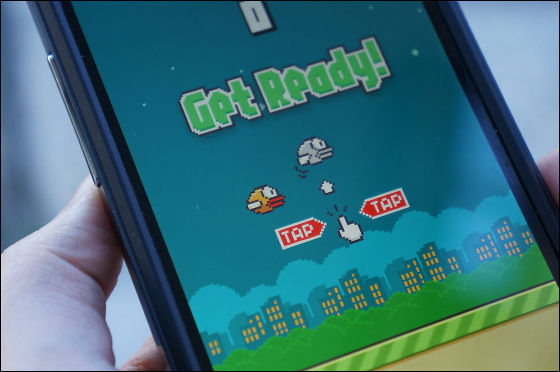 ByDesiree Catani

A terrible copy game has appeared since Flappy Bird was deleted from the App store and Google Play, and writing the article Current top 10 free apps in the US App StoreFive Flavor Bird ranked in copy gamesdoing.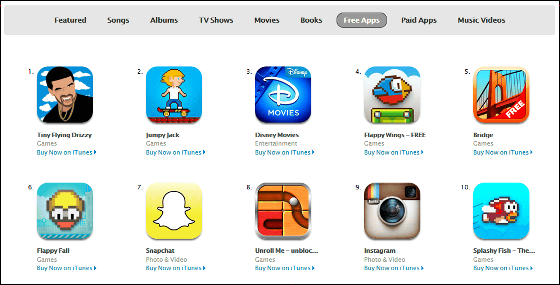 Also, a movie that was played over 100 million times on YouTubeNyan Cat"Mixed Flappy Bird"Tappy NyanUp to the application named "App StoreYaGoogle PlayAppears on.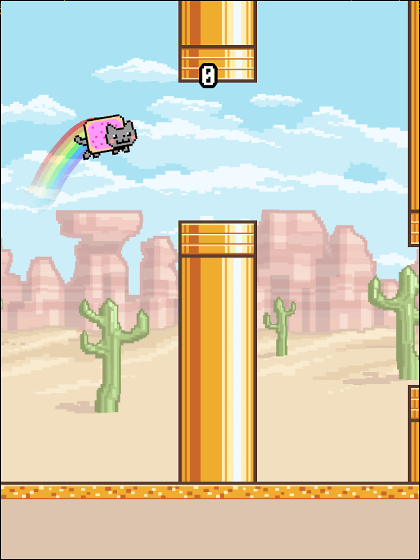 8 bit home computer announced in January 1982 by Commodore of America "Commodore 64"Flappy Bird is open to the public, and the situation surrounding Flappy Bird is up to where I do not know anything any more.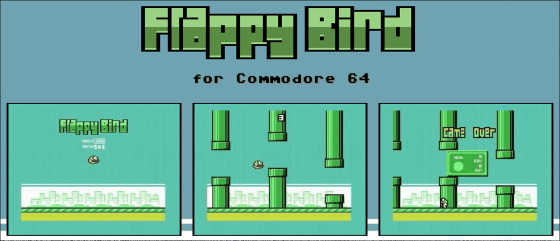 As Mr. Nguyen reveals Flappy Bird again, I can not keep an eye on Nguyen's trend as to whether this chaotic situation will go toward convergence or whether the copy game will continue to appear as before Hmm.