"PowerShot N100" equipped with a double-sided camera capable of shooting subjects and photographers at the same time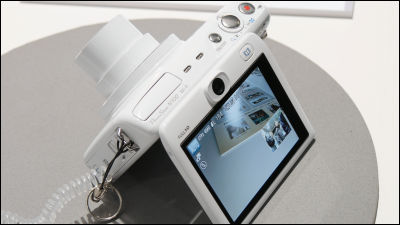 For smartphones and so on, not only the rear camera but also the front camera which can easily take self-shot is attached, but in the same way, another camera is attached to the back so that you can take it even when you point the camera to the subject Canon announced a new concept digital camera "PowerShot N100".CP + 2014So its actual machine was exhibited, so I've been watching what it is.

Canon: PowerShot N100 | Overview
http://cweb.canon.jp/camera/dcam/lineup/powershot/n100/

"Two cameras are installed, a new concept model that a photographer can memorize."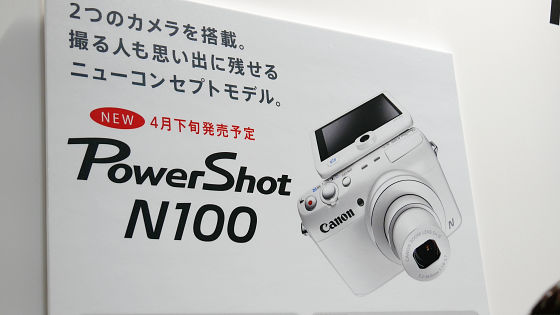 In short, it is a camera that has cameras not only on the subject side but also on the photographer's side, so that you can shoot both sides at the same time.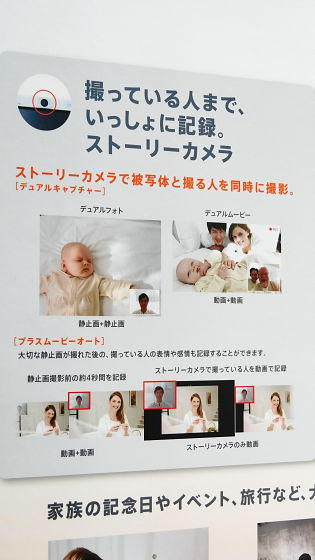 It looks like a normal compact digital camera with a round design looking straight from the front ......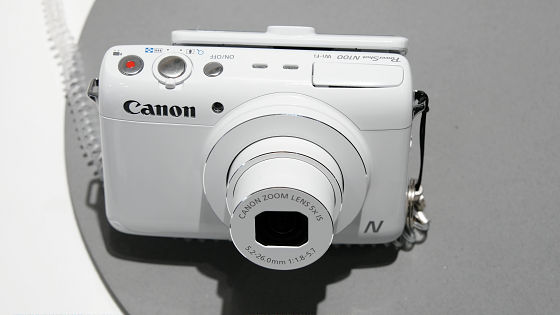 Another camera is on the top of 3.0 type TFT liquid crystal on the back.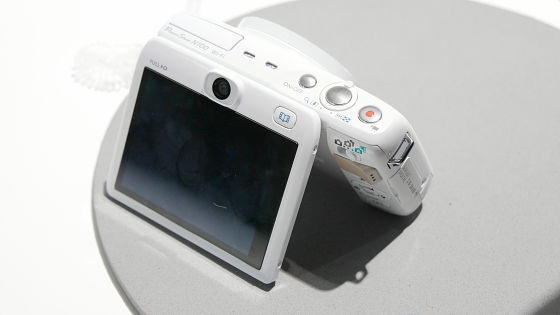 When the power is turned on, the photographer side is displayed in the lower right wipe in addition to the front subject in this way.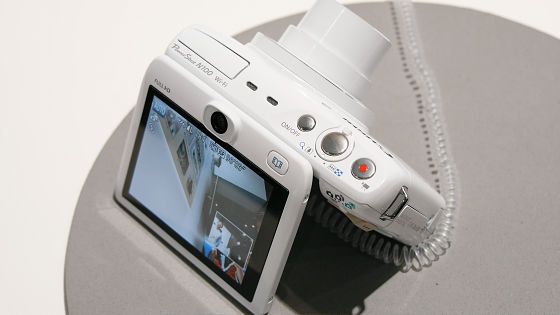 If you take a picture of the camera in front of your face, you can leave at the same time what kind of facial expression you are taking while you are taking.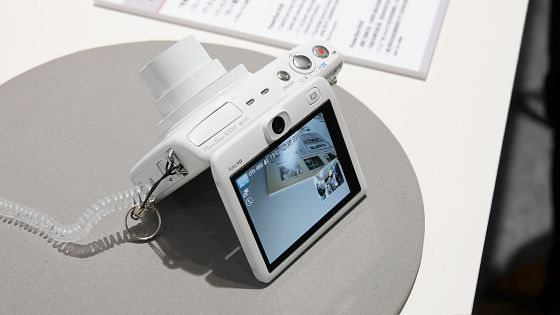 The assumed image is like this.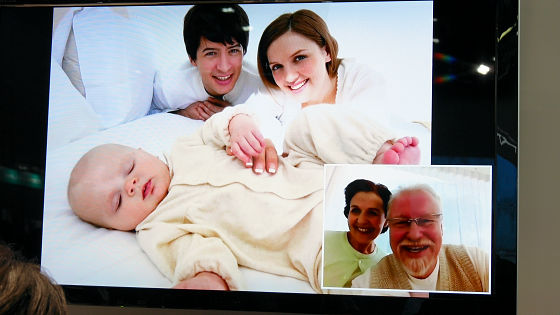 The lens is F1.8 and the wide end is 24 mm optical five times magnification lens. With NFC support, you can easily connect with a smartphone with a one-touch smartphone button. Remote shooting using Wi-Fi is also available.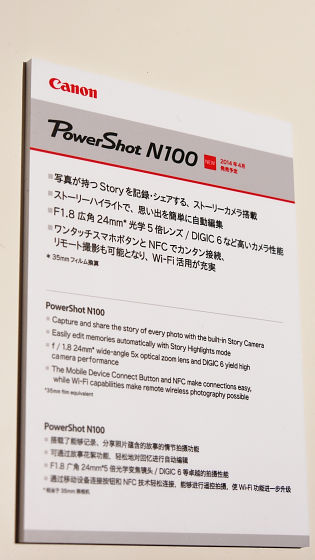 Since the wipe insertion position on the photographer side can be changed to other than the lower right, "This camera can follow that" only the photographer can not enter when collecting the group photo ". It may be a camera that does not have much to do with people taking pictures of the landscape, but if you are a family and friends who often shoot pictures, you can put the atmosphere at that time in pictures so.