The head part which can really move the terminator and the field of view also reproduced by the built-in camera appeared in the One Fest site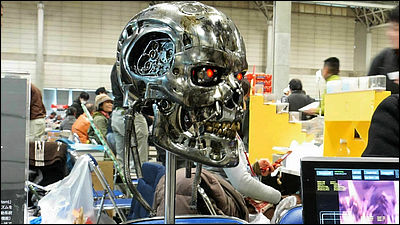 "T-800" head movable model which Terminator mania made with particular attention pulls out is under exhibitionThat's why the terminator head which was posted about 2 years ago got even more powerful, and a new built-in camera version "ANIMATRONIC SKULL T-800 ver.T2"It was said that it was exhibited in One Festival 2014 [Winter], so I went to see it.

Consideration on end skeleton, moving T-800 and Terminator Prop replica production agency is T-STUDIO
http://t-800.jp/

This is "ANIMATRONIC SKULL T-800 ver.T2"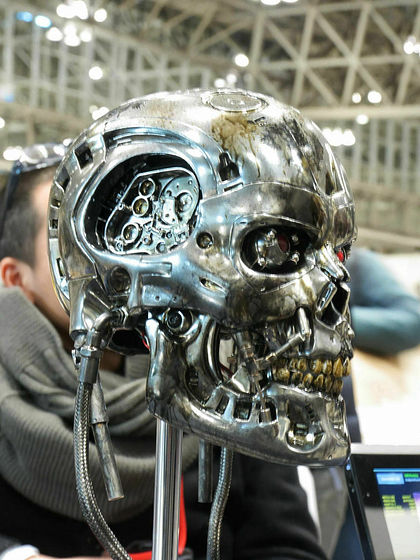 Vic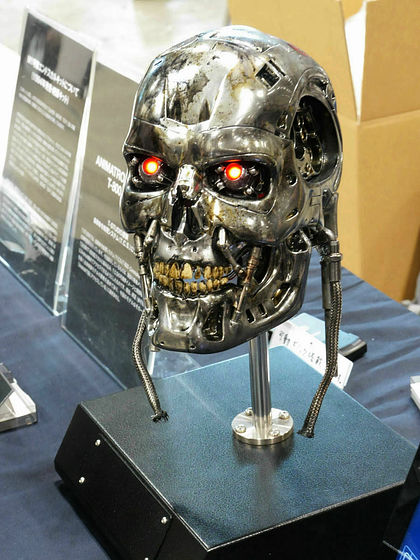 It is made to be accessible using the Android tablet visible in the lower right, and what is reflected is the field of view from the terminator head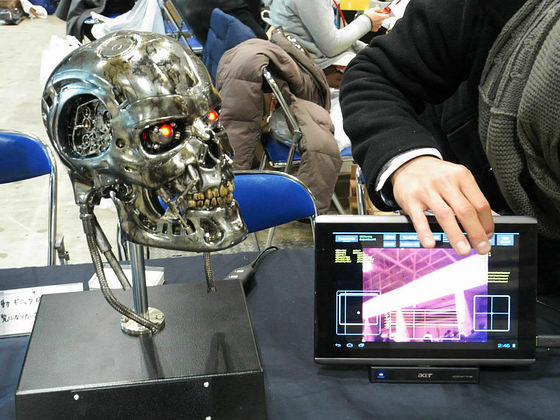 Moreover, this head can be moved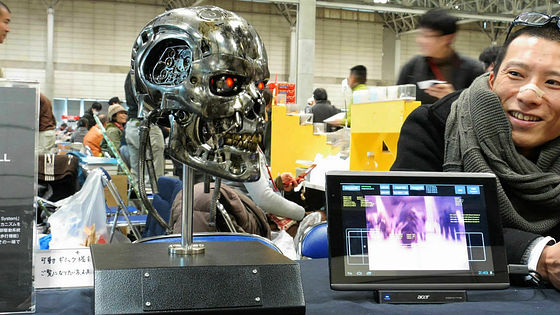 I can be attacked by the uneasy feeling that the future will disappear as it is seen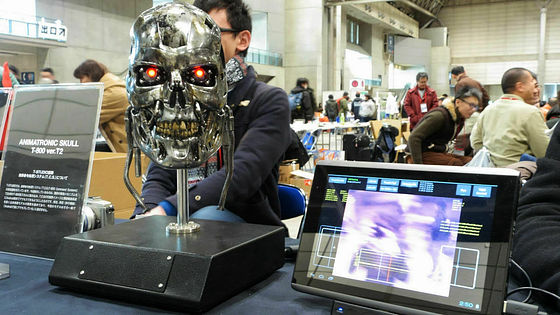 It actually looks like this.

Moveable terminator head "ANIMATRONIC SKULL T-800 ver.T2" - YouTube


Real detail anyway



According to the explanation, "Currently, we are developing a whole-body control model excluding both feet (walking function) and this model is partly" only temporarily accessed by Android ", and it is said that the future sky The birth of the net, and the date of the final war seems to be close.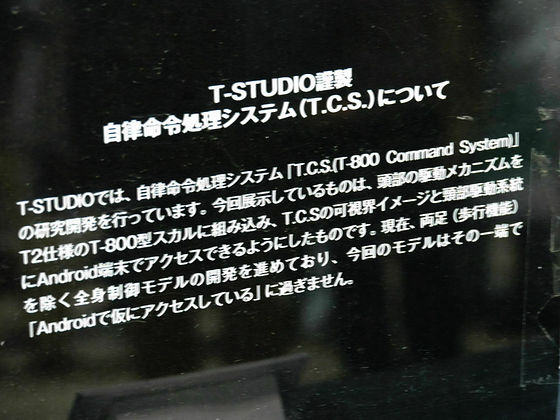 Also released in 1994 · Explanation of the out-of-print kit "M1 No. 1 end skull kit" is also available.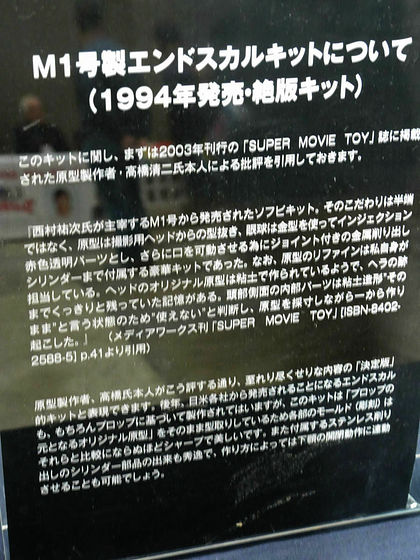 In addition, the one-festival 2014 [winter] desk as a general dealer is 7-14-19.