"T-800" head movable model which Terminator mania made with particular attention pulls out is under exhibition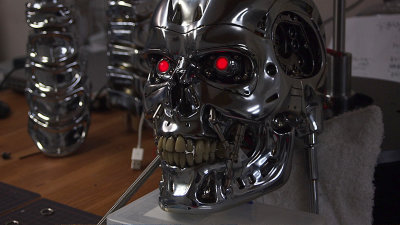 It seems that there are people who have created T - 800 's movable bust (animatronic bust) with a tendency to like Terminator. That commitment is thorough and focuses only on what comes out in the scene chasing Sarah Connor within the factory near the last from among the end skeletons of T - 800 that come out in the middle of the work, "Move I made it with the theme "not to make T-800", but "move T-800" ".

T-STUDIO: ANIMATRONICS WORKS
http://t-800.jp/



The T - STUDIO site that I made is strongly aware of "Terminator" and is almost in English, but this is a commitment that "I do not want to decorate photos of end skeletons with letters other than alphabets". The manager is a Japanese living in Nagoya and why this site is in this form "To everyone in Japan"We set up a page called" Comment ".

This is the T - 800 end skeleton produced. Yahoo! It is under exhibition in the auction, and the starting price is set as a prompt decision for 2.4 million yen from 900,000 yen.

TERMINATOR Terminator T - 800 Animatronic End Skelton - Yahoo! Auction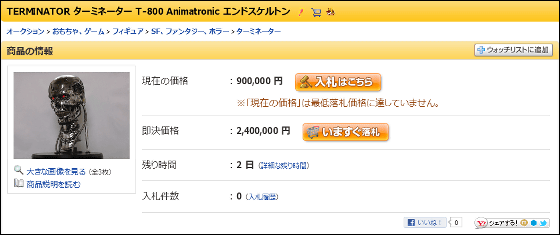 Picture of the making process. It is not completely made from 1, but it is based on 1/1 scale kit of M1 company. It seems that the end skeleton of T - 800 was made to resemble the so - called Schwarzenegger 's skull as it is said to be interchangeable, so this tooth alignment can be said to be the tooth alignment of Schwarzenegger at the time.



Characteristic eyeball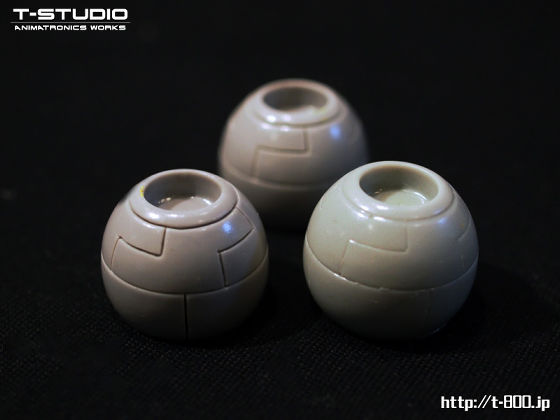 Spinal part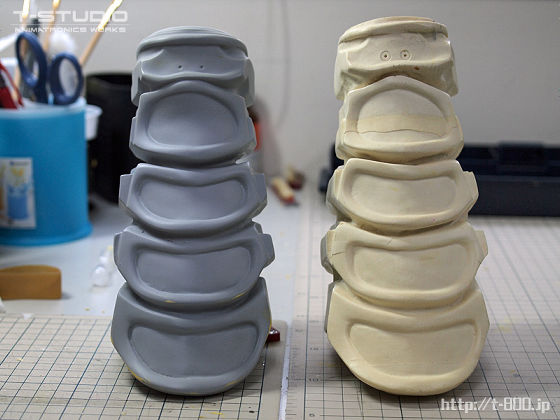 Even at this stage it looks like it looks like that ... ...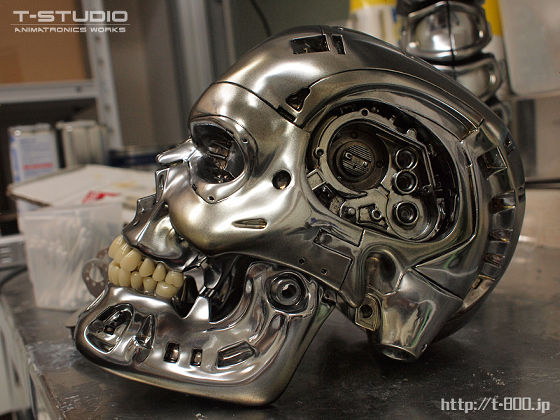 When the eyes glow red, the fear of the first movie will revive.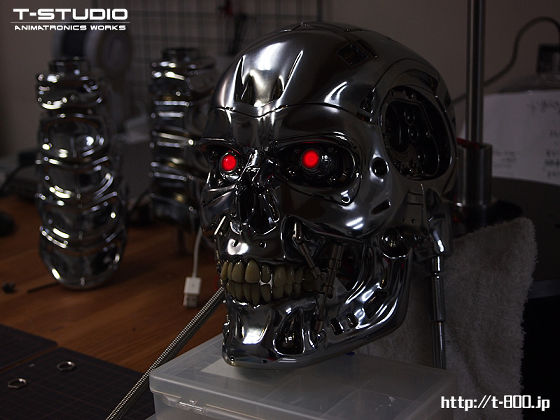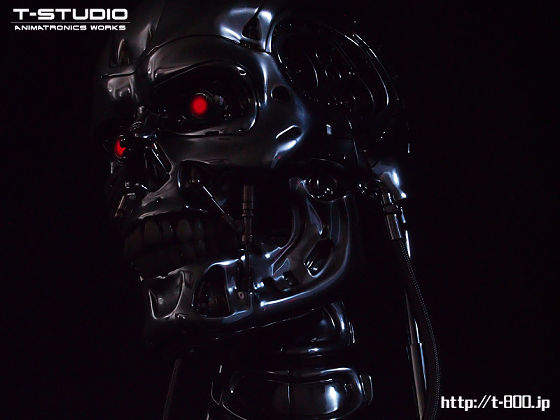 Only eyeballs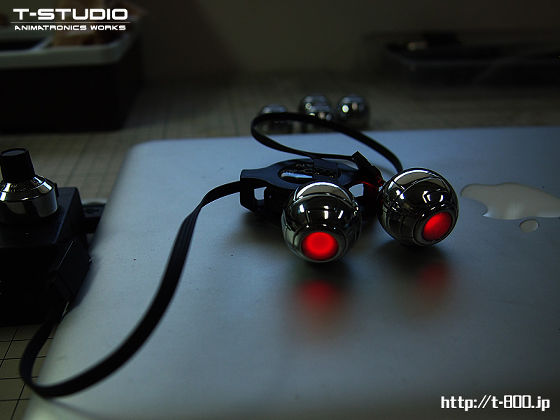 The surface is treated with six layers of chromium plating (electrolytic plating), and it is superior to the vapor deposition plating on the market than the vapor deposition plating with strength, strength and cost in all.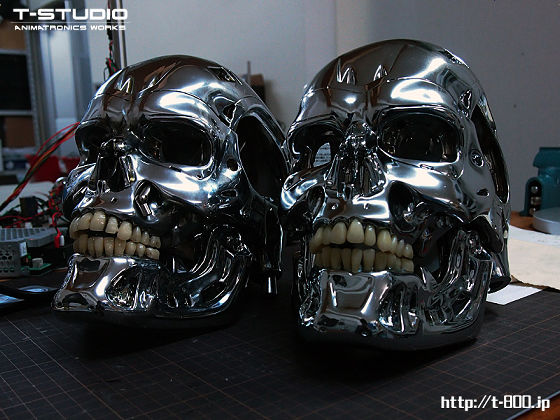 And this T - 800 moves. You can see how movies are being uploaded on YouTube. Two types of motion are registered for one minute and a half.

Playback sequence A looks something like this. In addition, the motion model is not ver. 2.3 which is being sold this time, but now Takayama CityShinnosuke shopWe used ver.2.2 which is exhibited at.

T-STUDIO: Terminator T-800 Animatronic Bust ver.2.2 - YouTube


Playback sequence B. This is running with ver.2.3.

T-STUDIO: Terminator T-800 Animatronic Bust ver.2.3 - YouTube


Contents of the auction exhibit are M1 number of kit revisions · T1 version Animatronic bust body (about 330 mm in base diameter / total height (to the top of the acrylic case) about 515 mm), exclusive acrylic case, special remote control, power cable Outlet specification / connection part can be detachable with eyeglass type inlet specification), operation manual. Naturally, it is not a product that can be mass-produced, it is a "piece" of Only One, so if it is a terminator mania it is not what you want to bring.

By the way, the factory tracking scene that this T - 800 end skeleton appeared in the work was like this. It's also a spoiler of the movie "Terminator", so be careful if you do not want to know.

Terminator Ending Scene - YouTube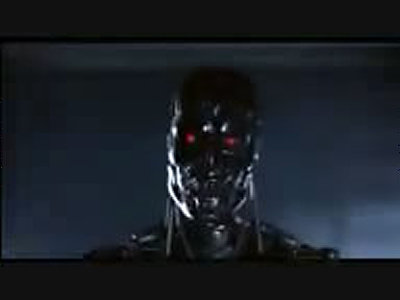 · Continued
The head part which can really move the terminator and the field of view also reproduced by built-in camera appeared in one fest site - GIGAZINE