I tried using "unfried college potato sauce" which makes college pot easily, in about 10 minutes without frying with oil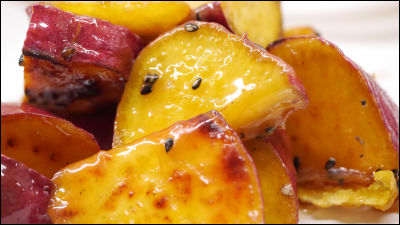 Although college potatoes are popular as a representative snack using sweet potatoes, it is a little troublesome after cooking to use oil as it is made at home. It is easy to make such university pot with a frying pan without frying with oilCollege of fried potatoes not fried"is.

Japanese Food Product Information │ fried unpolished potato sauce
http://www.nihonshokken.co.jp/home_products/vesi/etc/post-178.html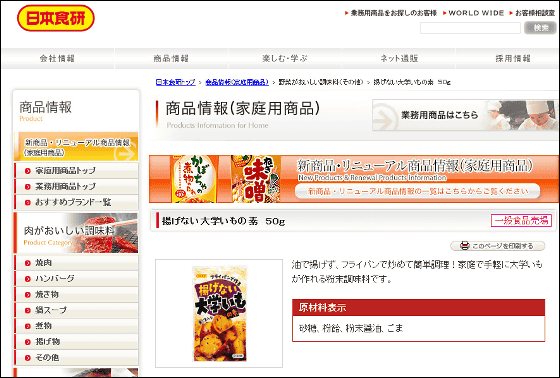 "Fried college potato sauce" is a powder type and is included in this package.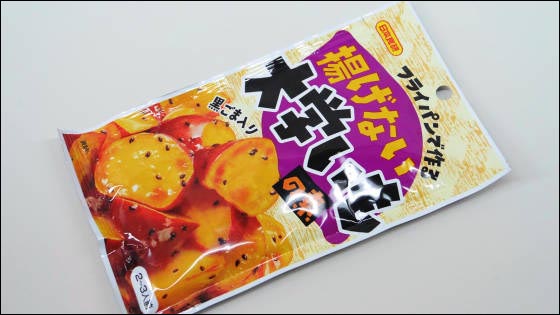 Raw materials can be confirmed sugar · powder syrup · powder soy sauce · sesame and so on.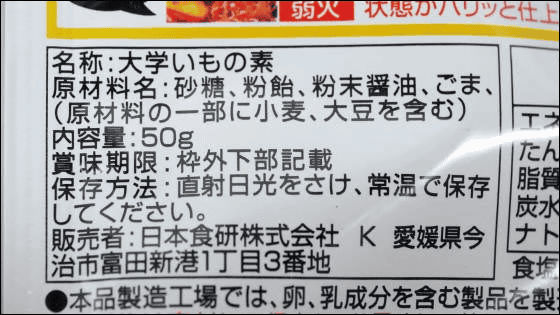 The way to make it is "Easy stirring sweet potato in a frying pan, then turning off the fire, mixing college potato's element with water".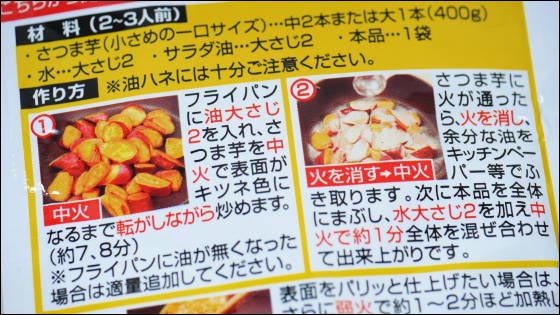 I will make it at once. For sweet potatoes of a university potato bag, we use two sweet potatoes for medium size and one for large size (400 g).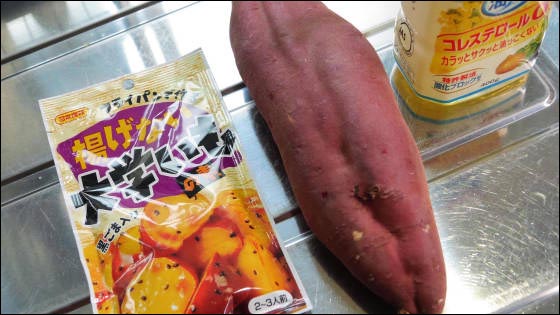 After lightly wash sweet potatoes ... ....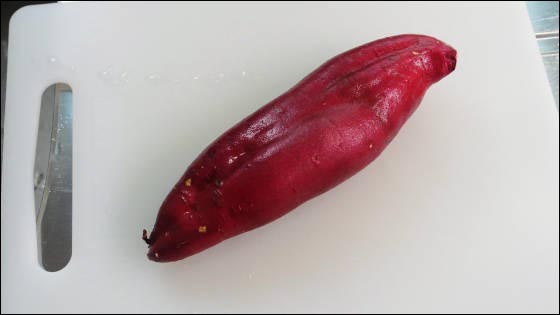 I am going to scurry with tremor.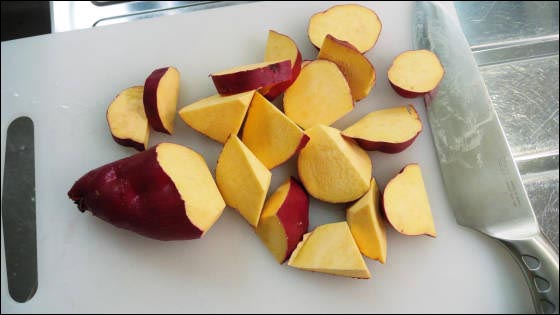 Put two tablespoonful of seasoning oil in a frying pan ... ...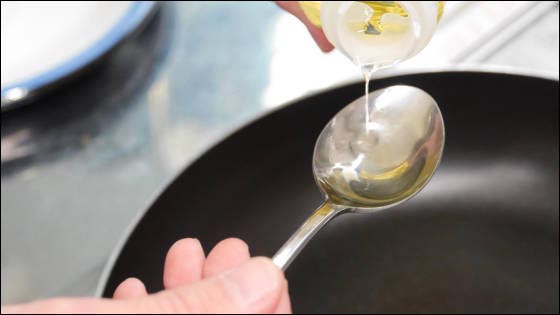 I will introduce sweet potatoes.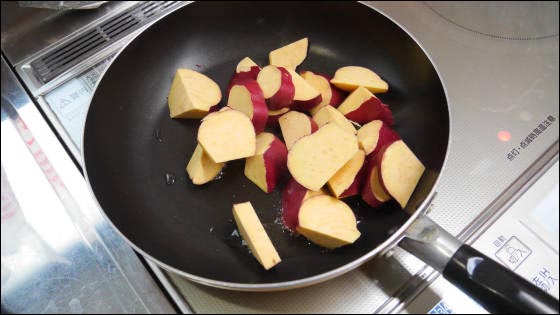 Stir fry for 7 to 8 minutes at medium heat. It is the point that firmly rolls so that fire evenly passes.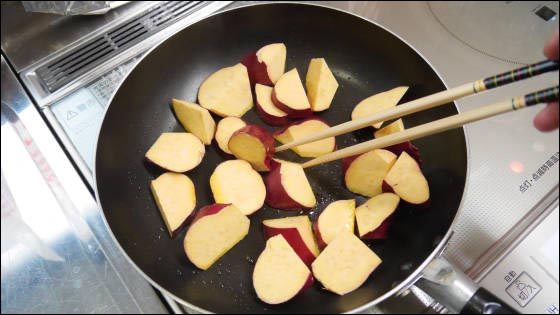 It gradually turned into a flesh color.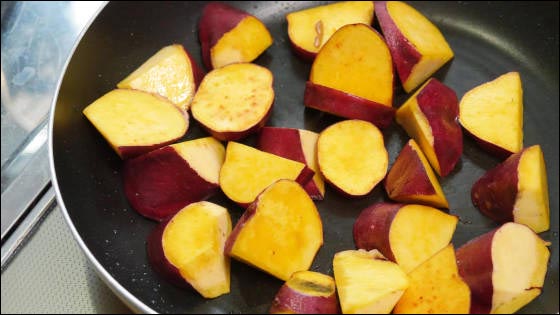 Frying it for about 8 minutes is like this. Try putting a toothpick and make sure that the fire passes through the toothpicks.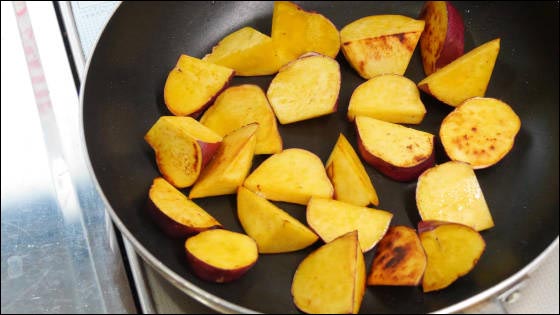 Subsequently I thoroughly introduce the elements of college potatoes.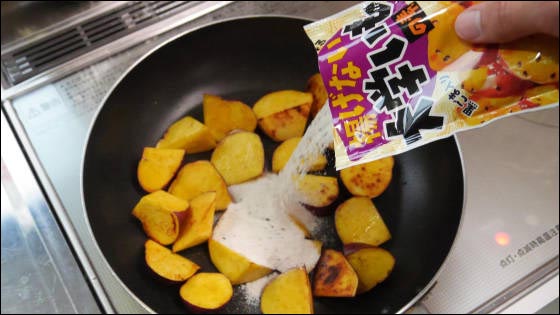 Quickly added 2 tablespoons of water.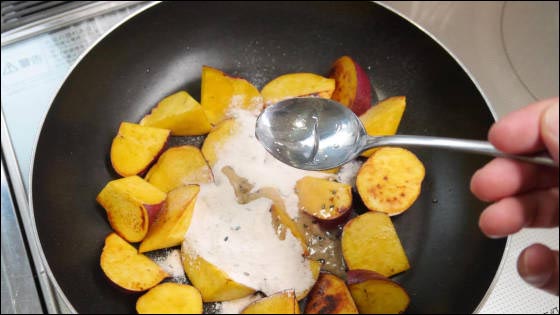 Mix and mix thoroughly so that the powder does not become lumpy.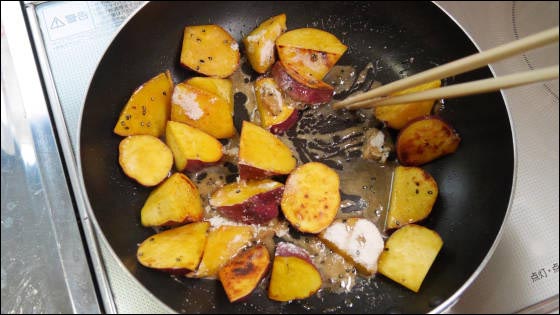 The smell of plenty sesame seeds come in. If you mix with me for about 1 minute ......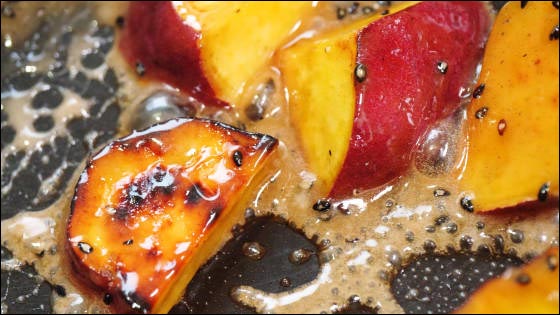 Completion Very easy.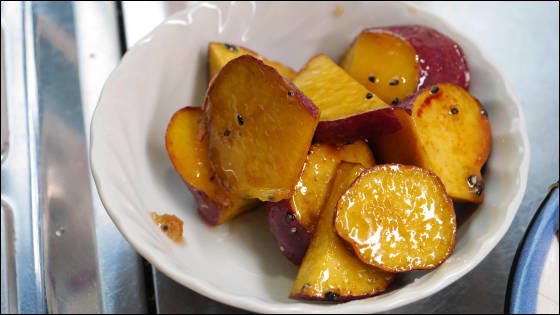 A bite with Pakuri on a toothpick. The fragrance of soy sauce and the flavor of sesame are felt firmly. Hokuhoku feeling can not win against fried college pot, but it is impossible to think that it was made in less than 10 minutes. However, the taste of university potato 's element is quite sweet.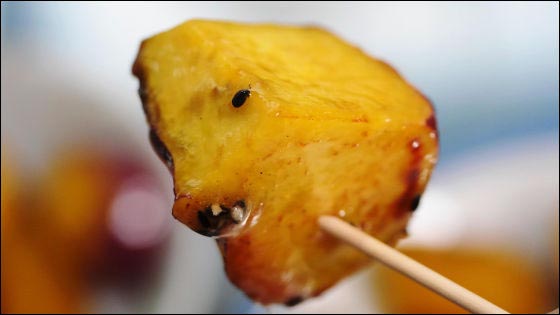 "If you want to finish the surface crisp, we will heat it for about 1 to 2 minutes with a further low heat to flush out moisture", so I will try a crisp finish.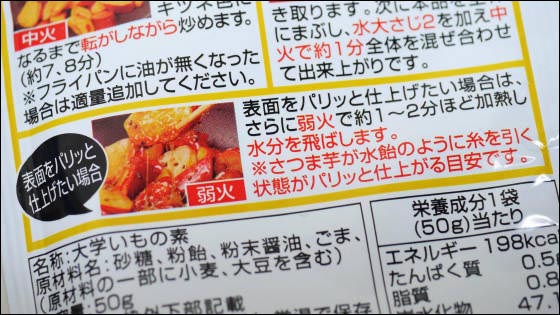 Make it low heat and mix it further.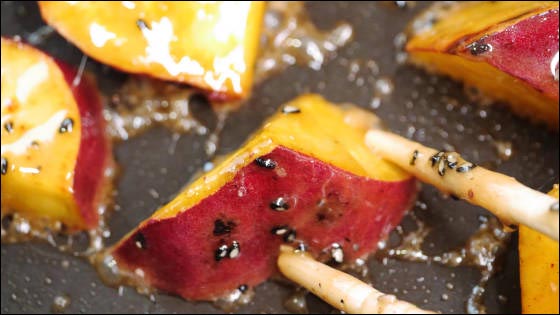 It changes from a chopstick chopstick to a state where the yarn is drawn.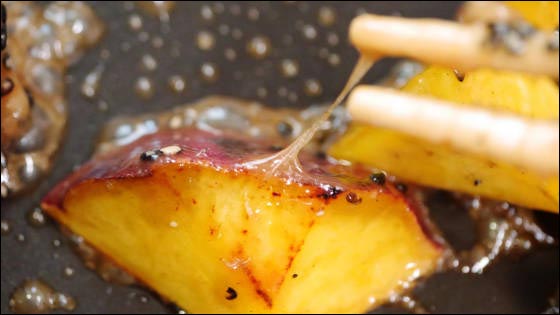 It is okay if the potatoes are in a state of threading.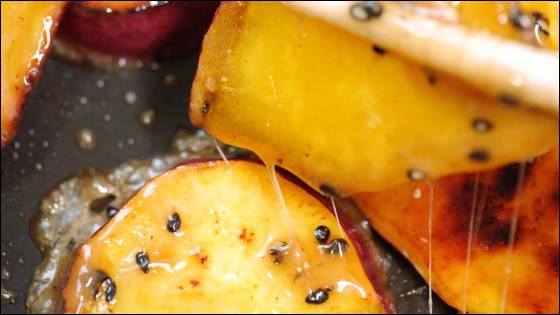 When we moved the pot from the pan to the dish, the yarn crisply solidified.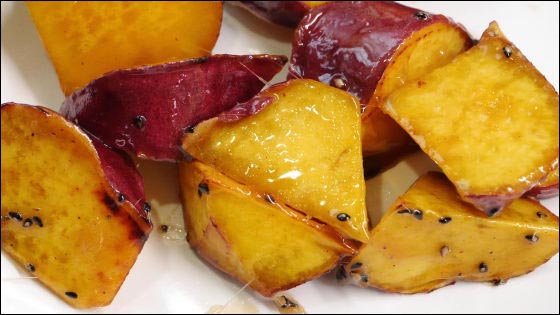 When I try to eat, it certainly feels like the surface is crisp and the sense of Hokuoka inside is more up.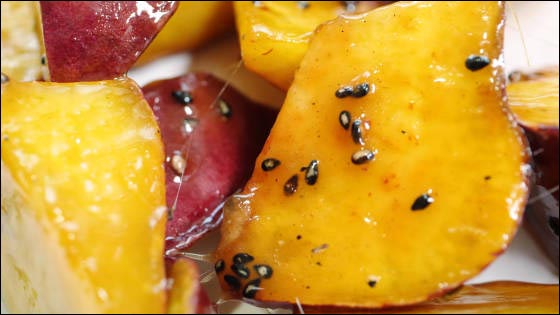 When I ate it with an editorial staff, the conclusion that matched is that the person who passed the fire firmly can obtain the sense of hokuhoku which the university is likely to have. As a result, I heard that the sweet potatoes were better cut into thin slices rather than scattered. This time I cooked with IH cooking heater may not have enough firepower, but it is recommended to thoroughly fire through the sweet potato.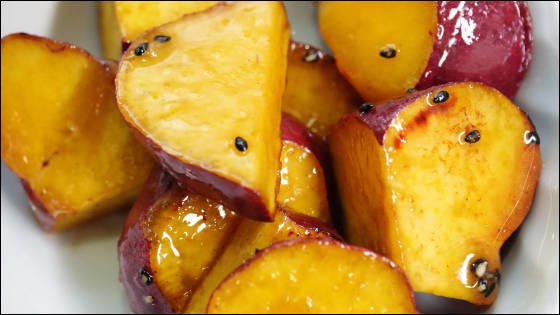 Unfried college potato 's element is on sale at 990 yen (usually free shipping charge) with 9 bags on Amazon. Because it does not use a lot of oil, it is not troublesome, it is finished in a healthy way, so it is also recommended for those who do not usually cook.

Amazon.co.jp: Nippon Shokendo undeveloped college potato element 50 g × 9 bags: food & amp; drink
http://www.amazon.co.jp/dp/B00EXKUS6E