3D scanner "Matterform Scanner" is accepting online booking at 60,000 yen level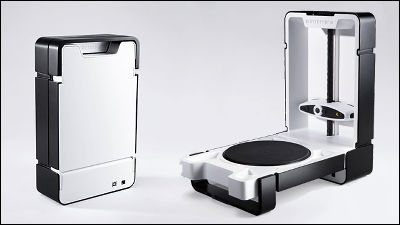 Products with less than 20,000 yen also appearedAlthough 3D printers that are doing are becoming more easily reachable at a stroke than before, creating real 3D model data is still a lot of work. You can easily create 3D data by reading real models3D scanner "Digitizer"Although products such as are already on sale, even more affordable 3D scanner "Matterform Scanner"We accept reservations for the start of sales.

Matterform - 3D SCANNER
http://www.matterform.net/scanner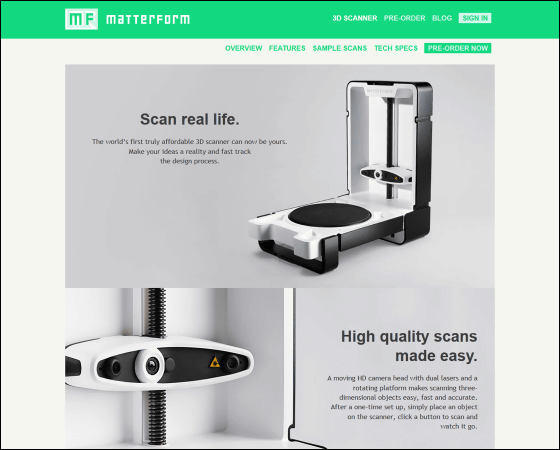 This scanner used to be a cloud funding siteIndiegogoIt is a commodity that has attained the investment amount of 470,000 dollars (about 49 million yen) which is more than five times over the target amount by the aim. In the past it seems that what was named "The Photon" seems to be changed, detailed usage etc. are introduced in past articles.

Low price, compact and portable home scanner "The Photon"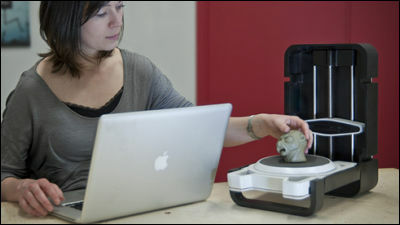 This is the current product image. From the campaign of Indiegogo, the appearance of the lining is slightly changed.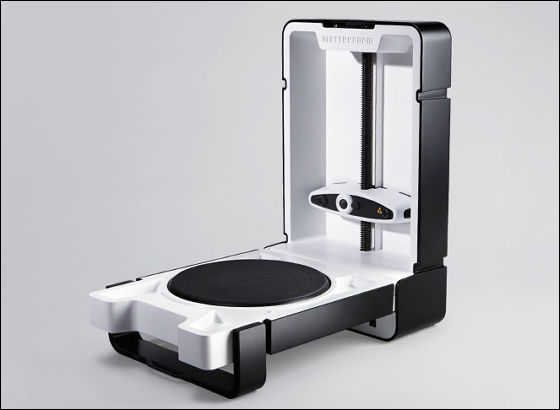 Measure the shape of the object by irradiating the laser and reading the reflection with two cameras.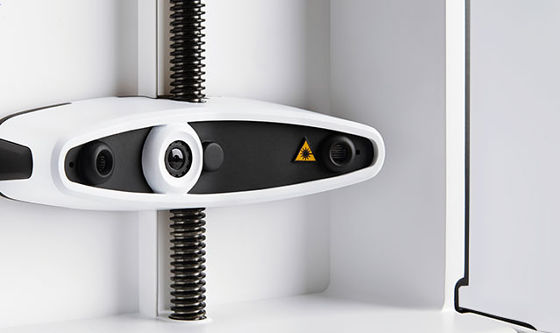 It is easy to carry folding design.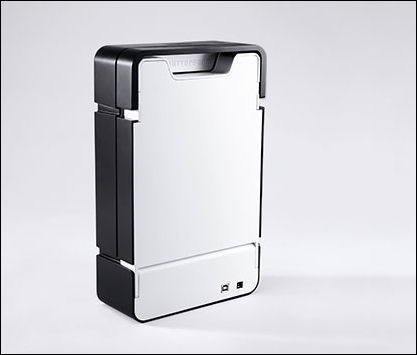 Matterform ScannerCES 2014It has also been introduced at the venue of the exhibition, demonstrations using actual equipment are being carried out.

Matter's for low-cost 3D scanner will finally give you something to print | The Verge
http://www.theverge.com/2014/1/9/5293194/matterform-3d-scanner-launching-february

Scan the figure of a monster placed on the table.



When outputting with another 3D printer it looks like this. The accuracy of measurement seems not to be very high, but in case you use it mainly for hobbies it seems that there is no big problem.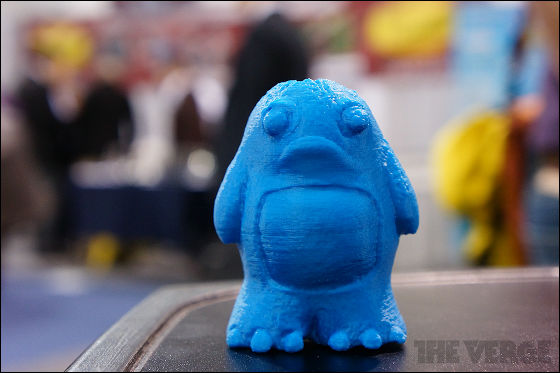 "Matterform Scanner" is accepting reservations online at a selling price of 579 dollars (about 61,000 yen). It is a similar itemMakerBot DigitizerIs priced to $ 958 (about 100,000 yen) from the price of 1,400 dollars (about 146,000 yen), but it is still lower than that.

Matterform - Review
https://www.matterform.net/review