What kind of food is burning shaved ice "baked ice"? I actually went to eat


Ideal ice confection that it was eaten from the late Meiji eraBaked ice"There is no recipe at that time," Food that is said to have been eaten with caramel sauce on the shaved ice ?, "Osaka · New World'sGrill DEN · ENCommenced the 100th anniversary of Tsutenkaku to revive baked ice. It is said that it is actually igniting the shaved ice, not just "putting caramel sauce on shaved ice", so I actually went to the restaurant to eat what kind of food it is.

Grill DEN · EN | New World Net
http://shinsekai.net/shop/1/

How does burning ice burn? It can be confirmed from the following movie.

Glimmer Burning Ice Ice of "Grill DEN · EN" - YouTube


The address of the grill DEN · EN is 2-3-22 Eimi Koto-e Naniwa-ku, Osaka-shi

View Larger Map

I arrived at the shop.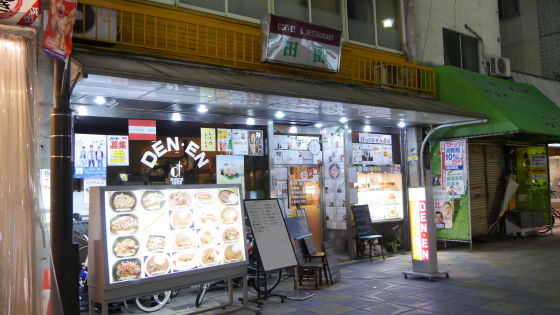 Ice ice tags are dropping in front of the door.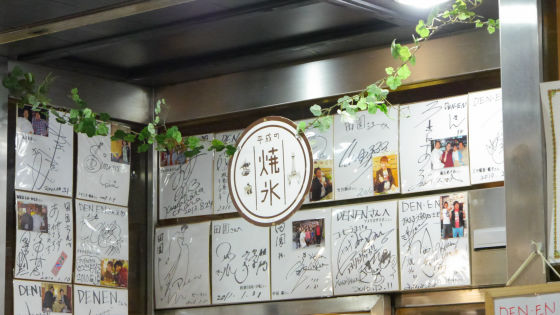 The pictures of the menu are lined up in rows, and there are many menus other than grilled ice.



When entering the shop, the inside of the store is a Showa retro atmosphere.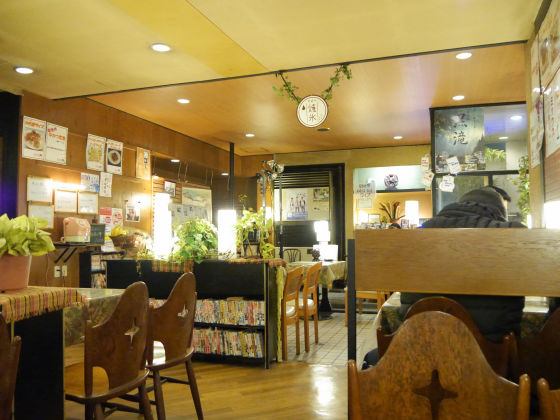 The table seats look like this.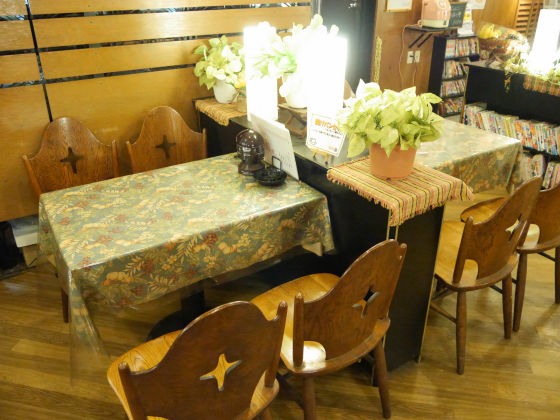 There are lots of menu such as set menu and coffee menu.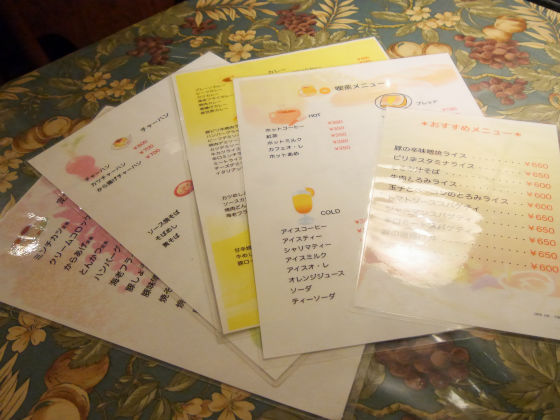 Pictures are also pasted on the wall.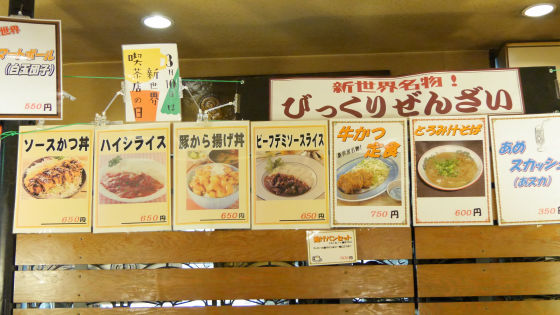 I found a burned ice tag inside the shop.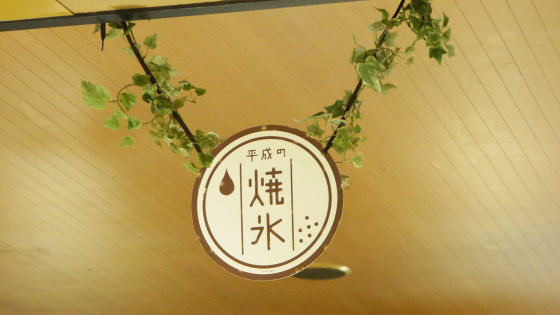 So, as soon as I ordered baking ice, the kitchen with Chuckerman brought me an ice cubes. Ice cream is on top of the cup, and sugar is on the ice and on the plate. I will apply liquid blended with several types of sake there.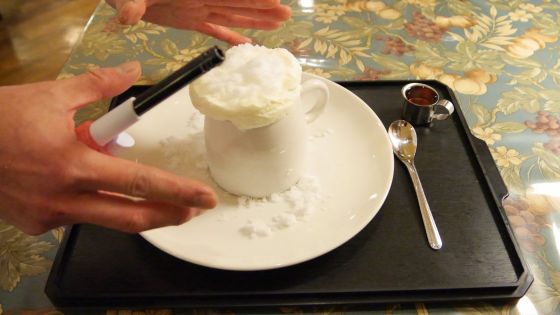 Have the surrounding lights go out and ignite.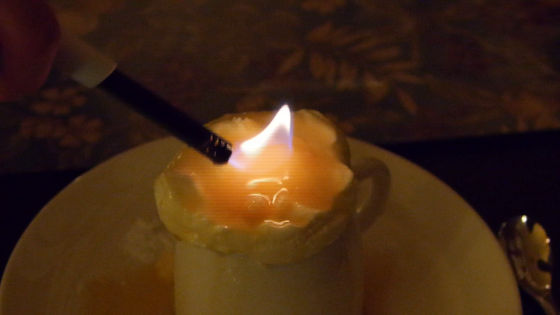 Alcohol put on melamela and ice cream burns and spreads a great smell. If you put a fire on the puddle that was created on the plate ......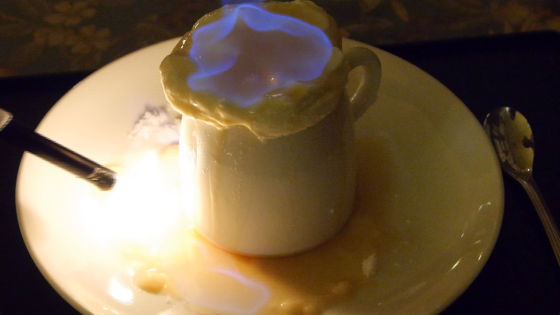 The cup is wrapped in flames in a blink of an eye in a blink of an eye.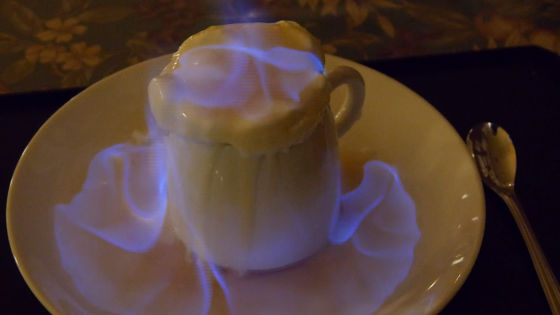 If the fire on the plate is extinguished, eat it OK.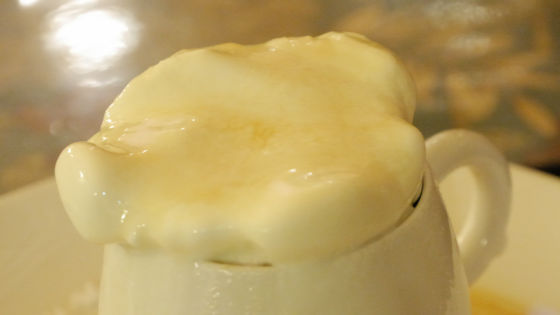 Even if it is burning, the ice does not melt in the muddy, but it sticks to the surface feeling nice. When I tried it, I thought that "sweet vanilla ice cream and bittersweet wine is intertwined with adults' taste first, I thought" Would it be rum? ", But as I heard that it is blending multiple sake .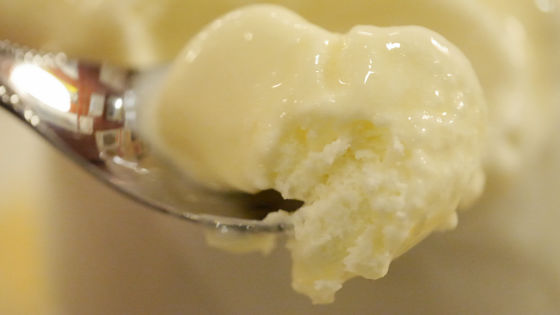 On top of the dish, syrup with alcohol and melted sugar is spreading, so I will eat it with ice.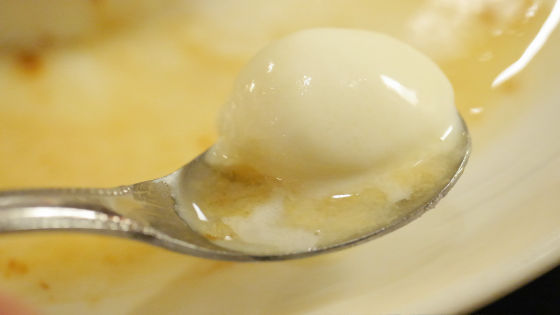 Below the ice cream of caramel sauce shaved ice.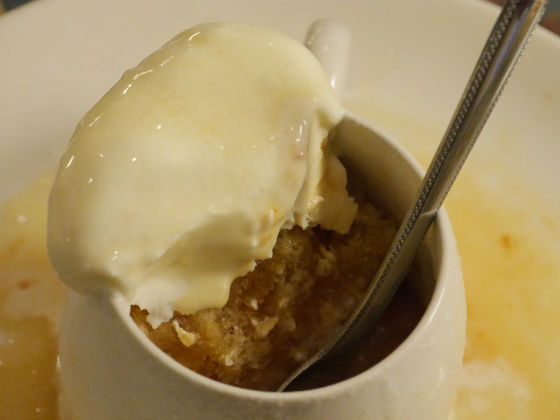 The bitterness of caramel sauce spreads at the moment when you put it in your mouth.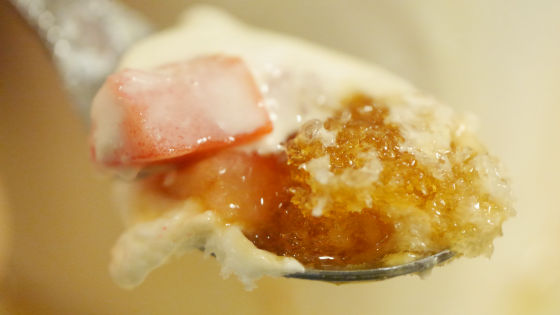 Syrup, caramel sauce flavored sauce, ice cream and ice chemistry is exquisite. Speaking of the royal road of shaved ice, it is strawberry syrup and blue hawaii, but you can enjoy a little different adult shaved ice than usual.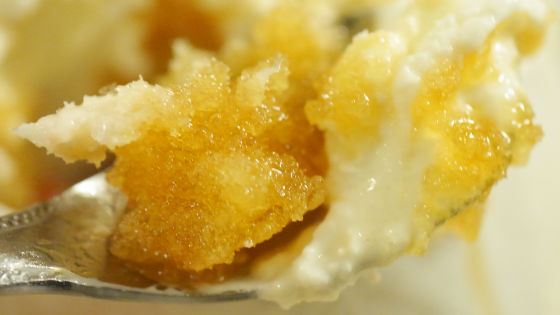 There are frozen strawberries inside, and in addition to sweetness and bittersweet, sweet and sourness is also added.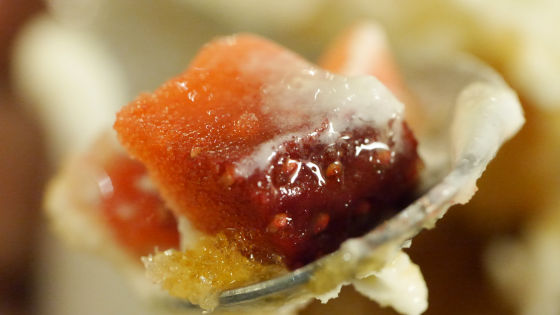 The price is 700 yen including tax. Not only has it become a menu which can only be eaten here, it is a perfection degree that seems to repeat if you like a combination of sweet things and wine, cold days continue but you ate once in a warm shop The value worth trying is ants.