Pen "beta, pen" which can continue writing without replenishing ink or pencil sharpener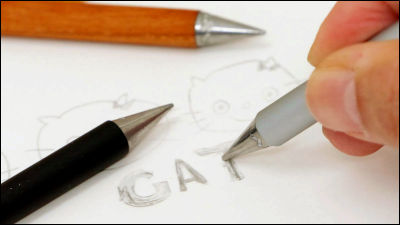 Prior to the invention of a pencil, we revived the idea that silver was used to draw thin lines, modernize and use special alloys to write without ink replenishment or pencil sharpness, regardless of weather or paper type It is possible to continue "Beta, pen"is. "If this is true, beta, there is only one pen, so you do not have to purchase a pen anymore", so I tried to actually purchase and check the writing comfort.

Axel weinbrecht design
http://www.axelweinbrecht.de/en/Produkte/Schreiben_mit_Metall.html

There are 3 types of "beta, pen" in all. The pen is made of cherry wood,Anodized coatingThere are two types of aluminum, beta made of aluminum, and silver and black.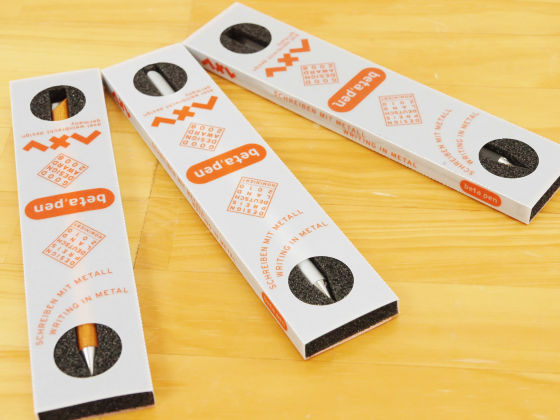 In 2008Good Design AwardAwarded.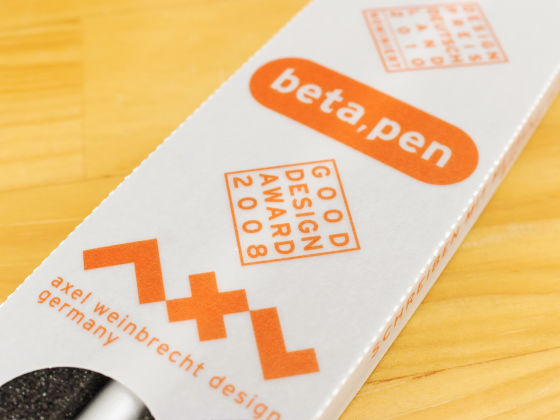 The package is a simple specification of white × orange.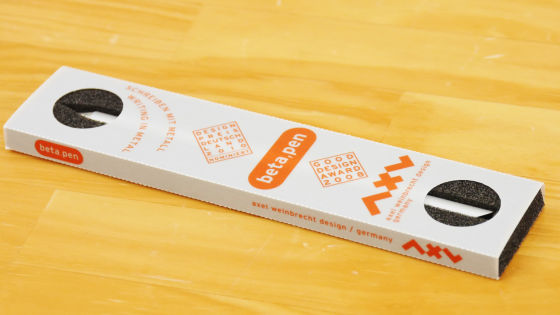 Looking from the side like this.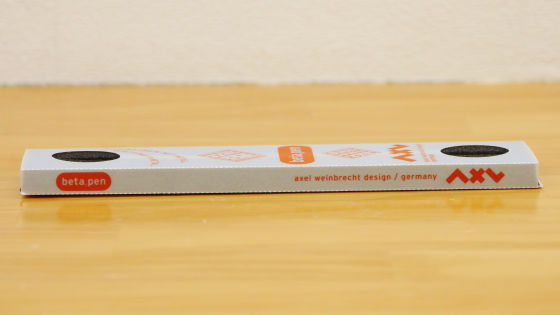 When opening the beta, pen of aluminum made of silver, inside, there was an instruction manual in addition to the pen.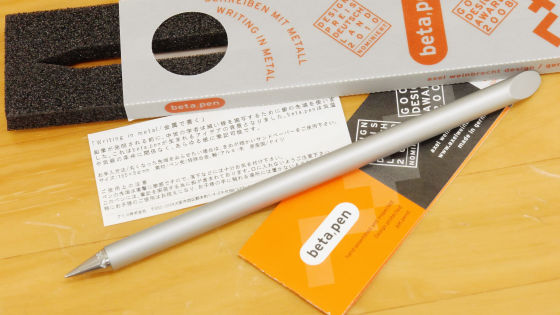 Since the tip of the pen is sensitive to impacts, be careful of falling. Also, as a principle, we write characters by attaching powder of alloy at the tip of the pen to paper, so when the pen tip gets round it is necessary to take the tip with fine sandpaper.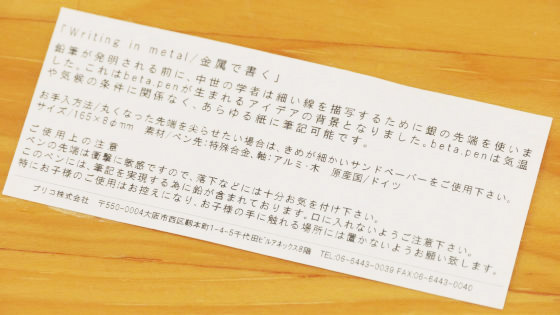 The pen is 165 mm in length and 8 mm in diameter.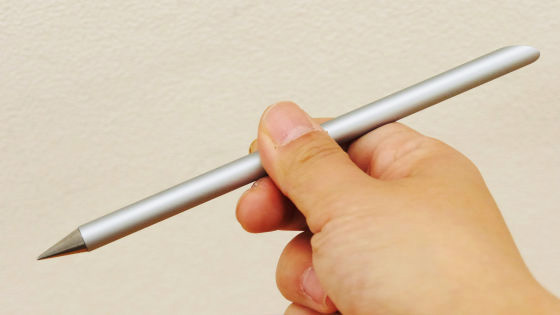 It is somewhat longer than iPhone 5s.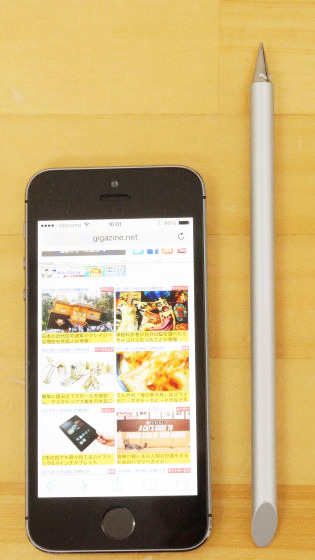 Beta made with silver aluminum, pen weighs 22 g.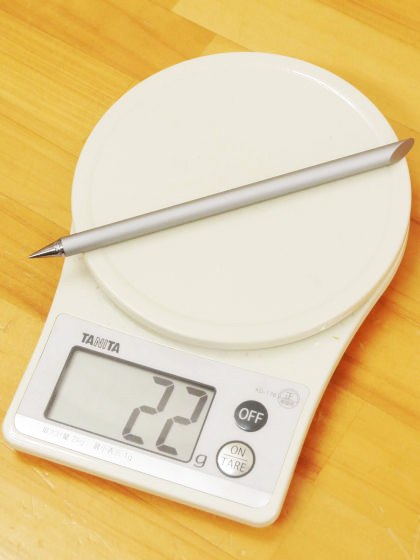 The pen tip is made of a special alloy.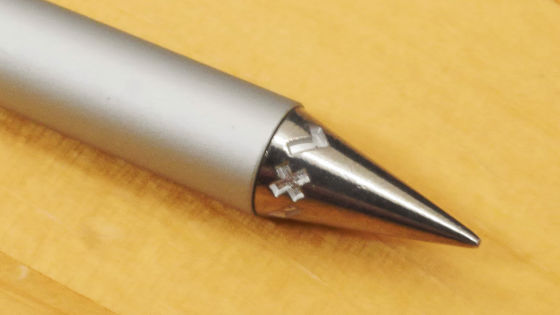 The shaft is anodized, coated aluminum, matte texture.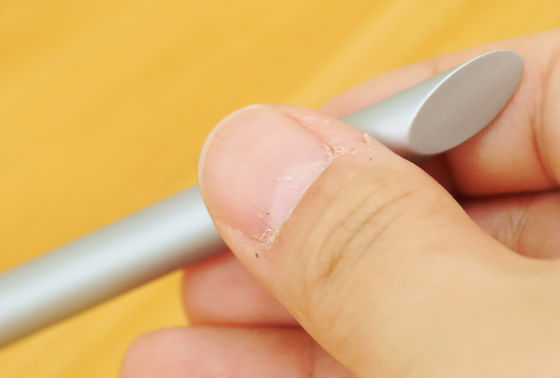 I will write letters using beta, pen.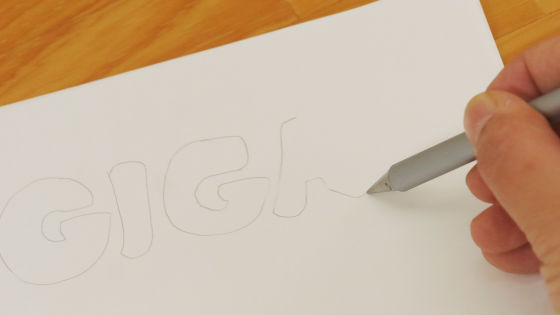 For the sake of comparison, write a letter with a pencil below the letters written with beta, pen.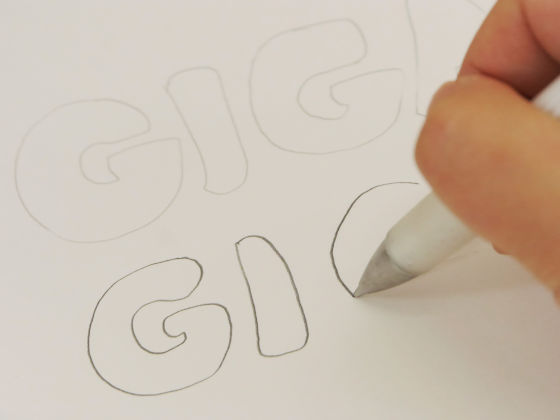 furtherUniball Signino Extra fine 0.38 mmIt is like this when arranging letters written using. Beta, pen, champagne, and uniball signino are in order of color.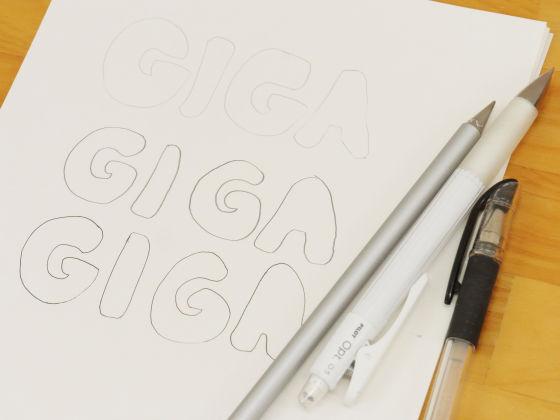 Writing taste is similar to a pencil with a hard core like HB, but when I tried rubbing what I wrote with an eraser, although the original writing taste is uneven, letters written with beta, pen will not disappear did.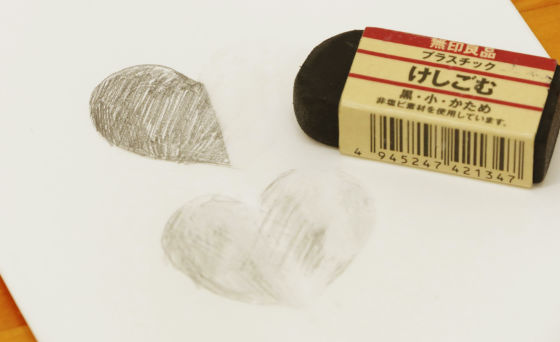 When drawing a line through the paper, the color occasionally became thin, but the line was never interrupted.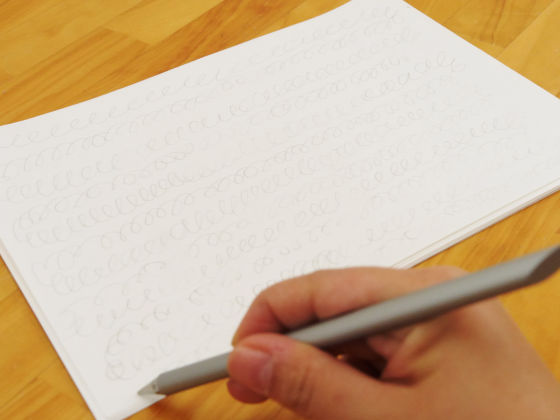 Even if you write a letter on a notebook using recycled paper, the writing taste is the same. Color development also did not change from copy paper.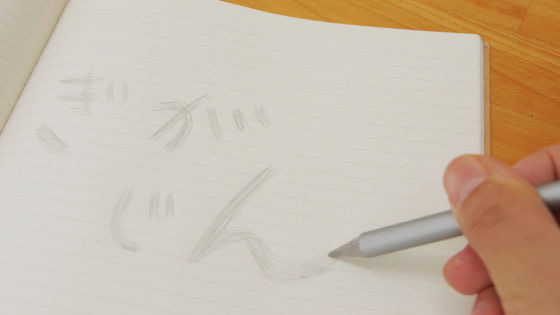 In addition, I will also use beta, pen using cherry wood and beta, pen made of aluminum · black.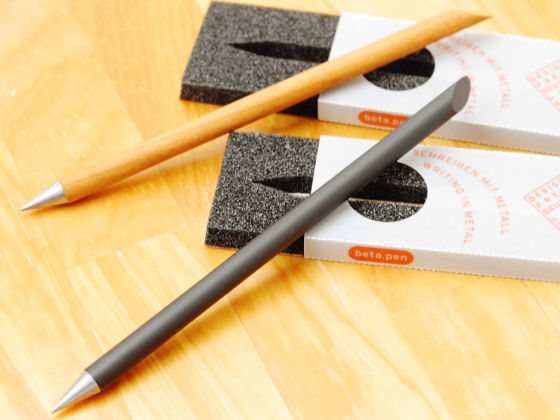 When comparing three, it looks like the following.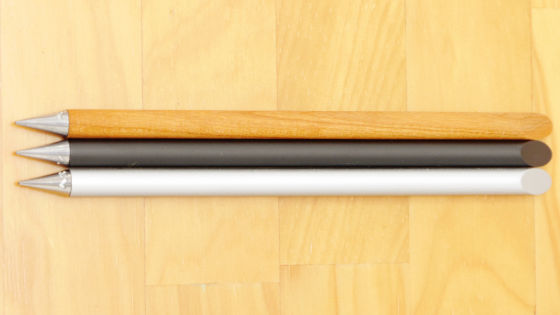 There is a logo of axel weinbrecht design which sells beta, pen to the pen tip.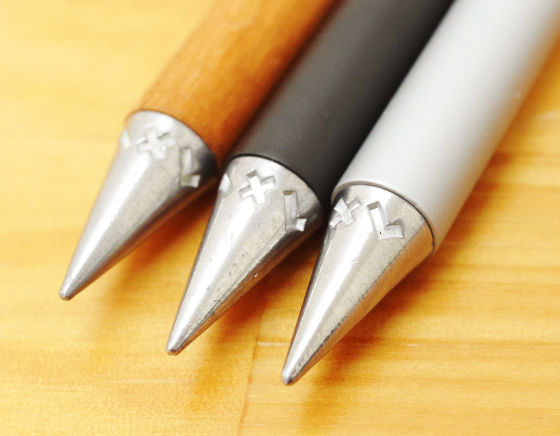 State of the end.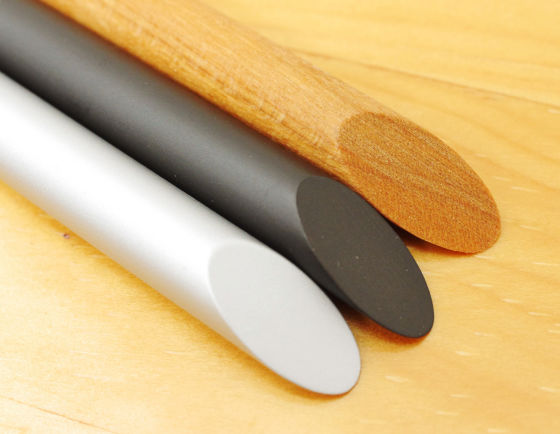 Sakura's beta, pen is lighter than aluminum, only 8 grams.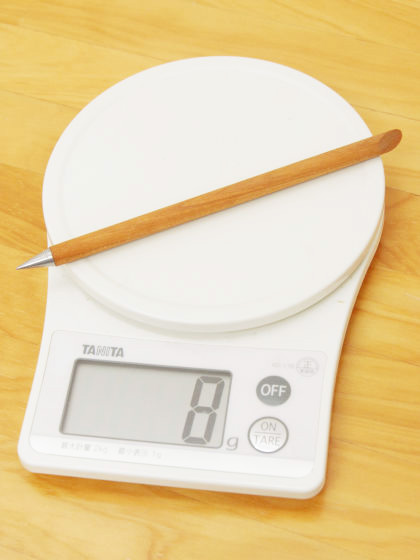 Aluminum · Black is 22 g as with silver.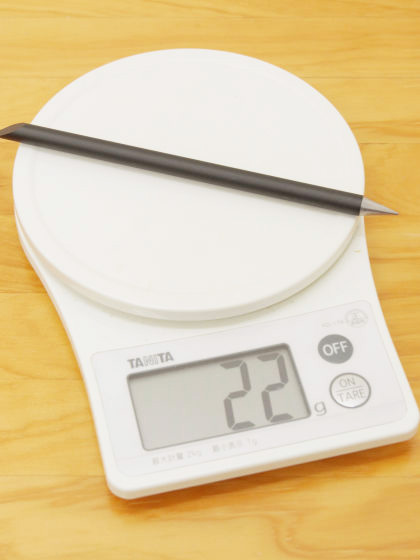 The taste is the same for all three. Although the cat drawn with Silver at the right end looks thin, there were times when all the pens occasionally became thin.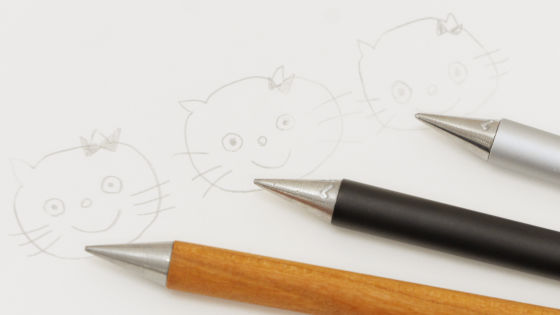 Writing taste is the same as beta, pen of aluminum · silver, the line written is slightly diluted.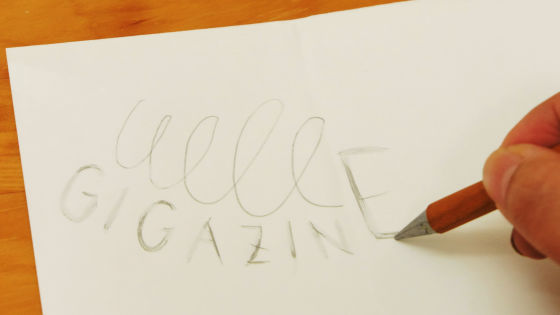 That's why I could write a smooth line like a ballpoint pen or a pen pencil, but I could not write a line like a pencil with hardness, not only has an impact on the appearance but "pen case Although it was nice to have put it in, but it was out of ink "happens first, so there is no loss even if you have it as one of the commitment.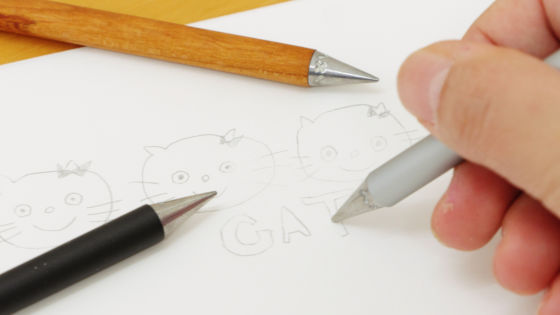 The price is 15 euro (about 2100 yen), and it can be purchased from Amazon and Rakuten in Japan.

Beta, pen-beta, pen
http://axelweinbrecht-shop.de/de/betapen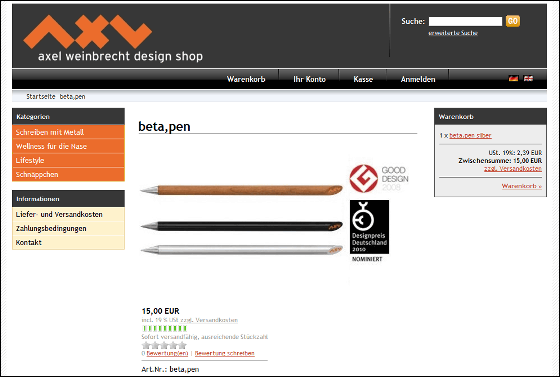 in Review, Posted by darkhorse_log