Microsoft planned to distribute patches to a bug where CPU usage will be 100% in Windows XP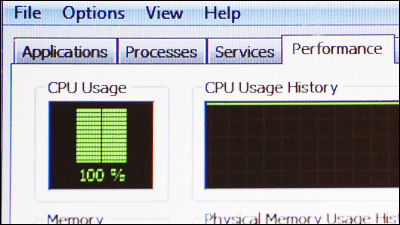 ByVanessa Hernandez

It is Windows XP whose end of support has been decided on April 8, 2014,World share is about 21%There is also, still boasts a strong popularity. With that Windows XPA bug where the CPU usage rate of "svchost.exe" becomes 100% is found, And users were paying attention to whether Microsoft will respond to Windows XP where support will be canceled soon, but it has been announced that Microsoft will officially respond to bugs in svchost.exe.

'[Patchmanagement] SVCHOST and Windows Update' - MARC
http://marc.info/?l=patchmanagement&m=138696900324972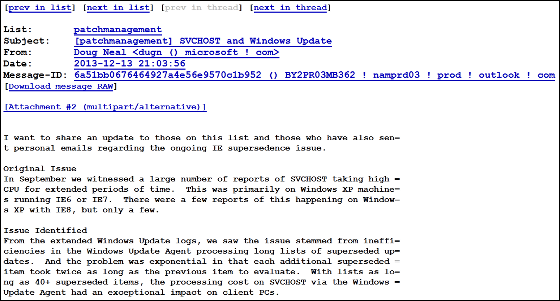 A bug where svchost.exe CPU utilization reaches 100% was discovered in September 2013. When Windows Update was executed on the PC on which Windows XP SP3 was installed, svchost.exe caused the CPU usage rate to be 100%, and after that many similar users reported similar bugs It was.

Doug Neal, Program Manager for Windows and Microsoft Update, against a bug in svchost.exe said, "Analyzing a lot of the reports that have been reported, many of the bugs are Internet Explorer with Windows XP 6, or a PC using Internet Explorer 7, and it was also found that the cause of the bug was Windows Update Agent. "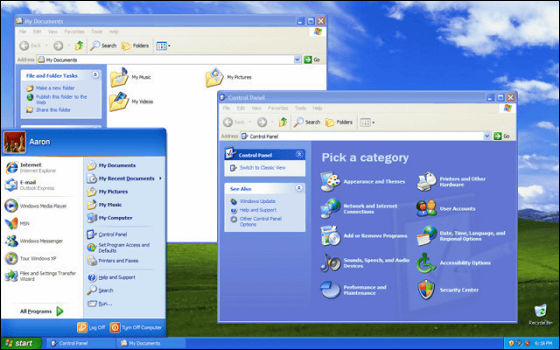 In Windows Update in November and December 2013 after the bug occurred, it was also announced that patches will be distributed in January 2014 at the beginning of the year, as the patch can not be timely in time, Users need to wait a while until distribution patch is available.