"Google Open Gallery" that allows you to publish museums and personal galleries on the web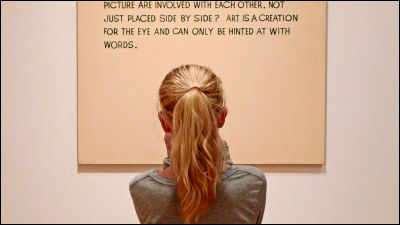 ByTom

You can upload images and create collections · exhibits · tours to enjoy physical galleries on the web "Google Open GalleryWe started a net service called "Google service." You can enjoy the artist's works and the works exhibited in the museum on the Internet, as if you are actually standing in front of the picture, you can magnify the image and take a closer look at the details or compare the two pictures side-by-side It has become possible to do.

How does the physical gallery use Google Open Gallery? That can be confirmed from the following movie.

Google Open Gallery - Belgian Comic Strip Center - YouTube


Examples of Google Open Gallery and how to make galleries are on the following pages.

Google Open Gallery
http://www.google.com/opengallery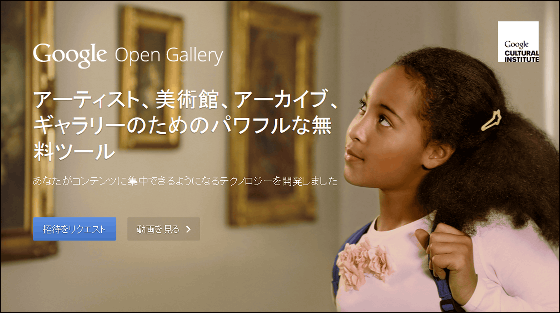 Works exhibited at some works by artists and museums are already published in Google Open Gallery, so let's see an example.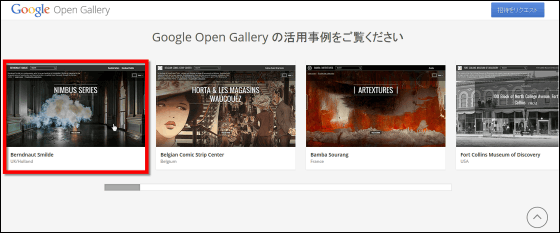 Firstly founded in Italy by Lorenzo RonchiniRONCHINI GALLERYFrom "NIMBUS SERIES"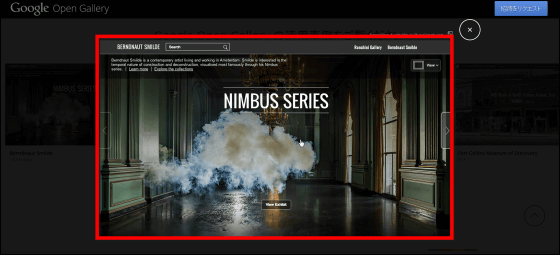 Click "Show exhibits".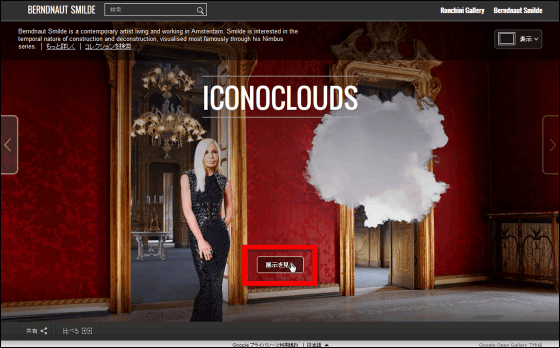 Then the following screen is displayed.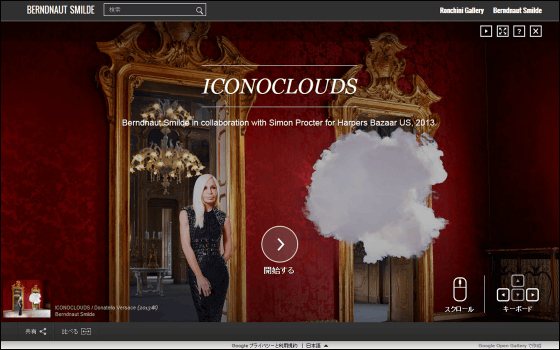 On the upper right of the screen are a slideshow play button, a full screen display button, a usage method display button, and an end button.




A link to the gallery above the various operation buttons.




On the lower right of the screen is an explanation of the operation using the keyboard and mouse wheel.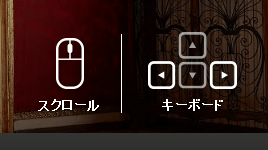 In the upper left of the screen a search field is set up.



Click "Start".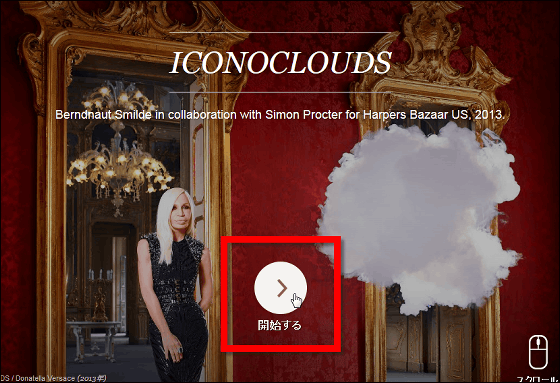 Works were displayed side by side. Click each piece to jump to the detail page.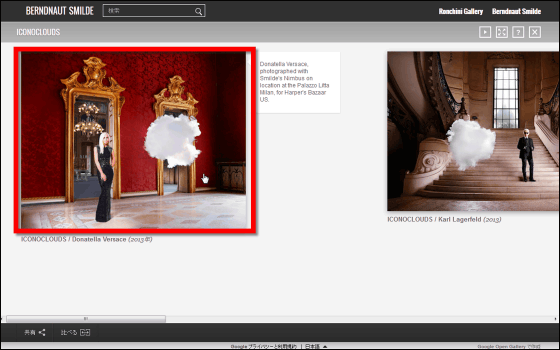 On the detail page you can magnify the image and take a close look at details ......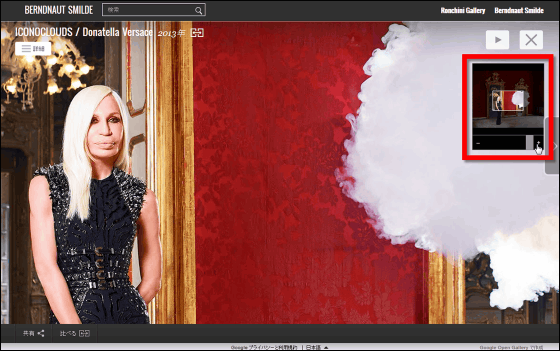 It is possible to see the information of the work from "Details" button.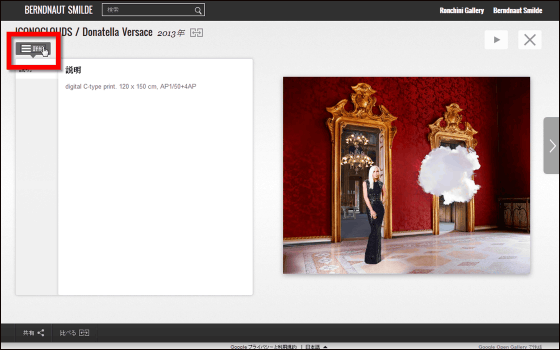 Press the play button on the top right of the screen to start the slide show.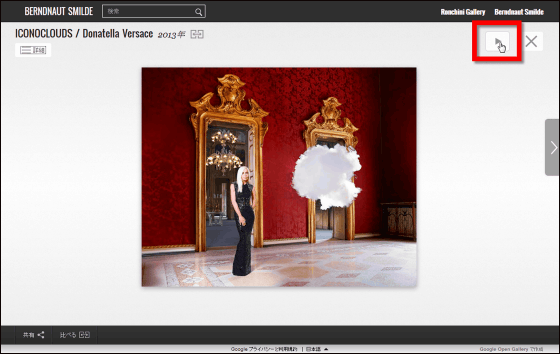 This is a slide show screen.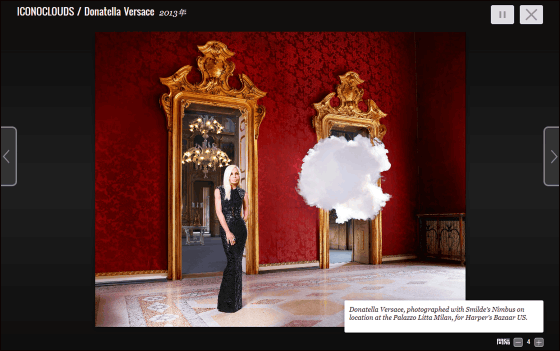 It is possible to adjust the speed of the slideshow with the button on the bottom right of the screen.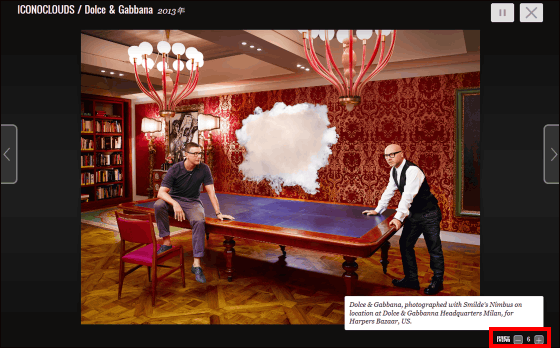 I will proceed on and on and on.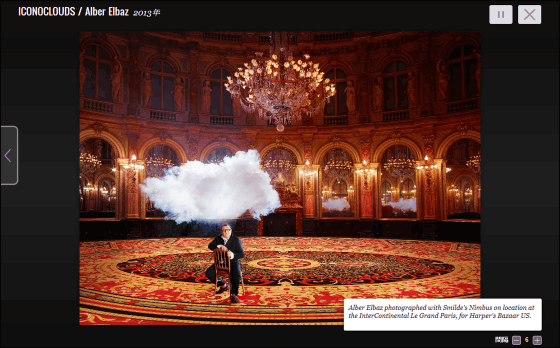 If you end the slideshow and click the icon next to the title, you can also display and compare the two works you like.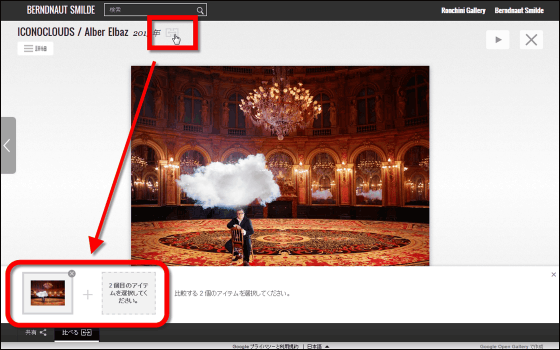 Click the icon next to the title of another work and press "Compare" at the bottom of the screen.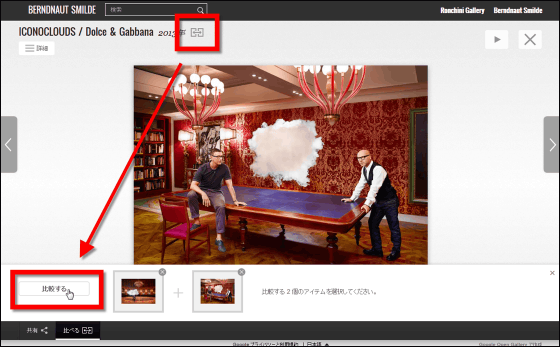 Two works were displayed side by side.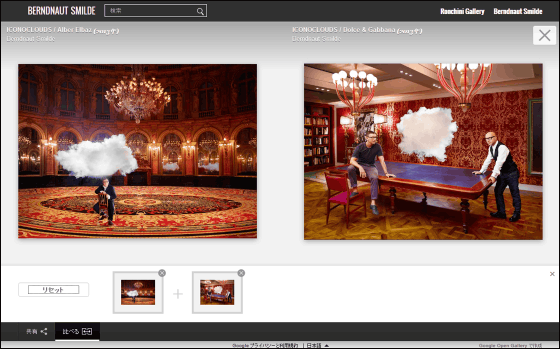 In addition, the example on Google Open Gallery creates trick art like a sketch in addition to thisJulian Beever'S gallery are open to the public, and you can enjoy various works at this stage.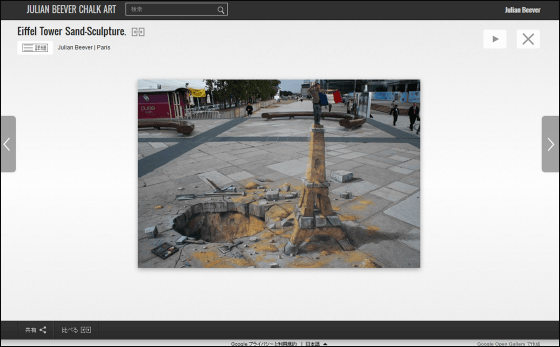 A child standing on the roof of a building.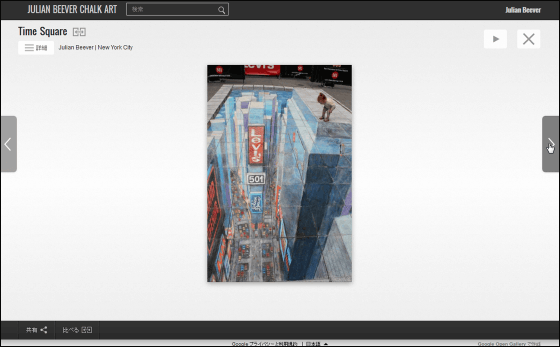 If you are interested in the work and think that you want to know more information, you can fly to the artist's website from the link displayed in the upper right of the screen.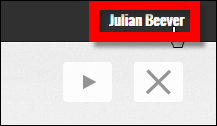 From the "display" button on the upper right of the screen, it is also possible to expand the work on such a full screen. Clicking "View Item" at the center of the page makes it possible to display detailed page of each work.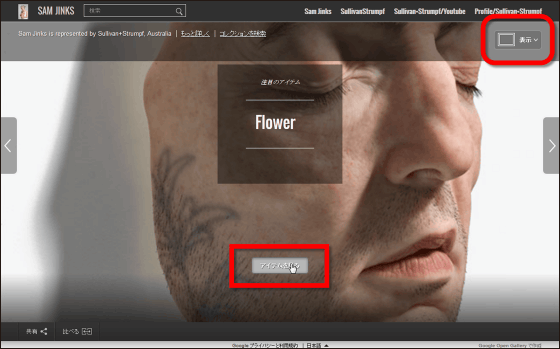 To create a gallery, click "Request invitation" on Google Open Gallery. You can upload content, create collections, exhibits, tours and create galleries.