I tried "Honokabe Tate" Nori Napolitan "which is a glue lunch and Napolitan united together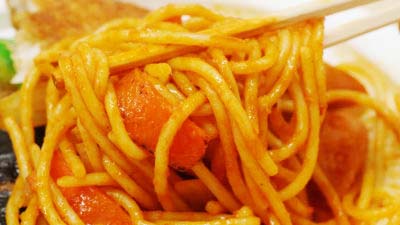 There are impressions that the number of coffee shops that give out "Napolitan" is decreasing, but the popularity of Napolitan itself is alive,Kagome Napolitan StadiumIt is showing excitement such as the event is done like. Hokka Hokakutei also had the opportunity to eat as soon as we had the opportunity to eat "Nori Napolitan" which combined the grape bento and Napolitan in order to participate in this event, so this double carbohydrate I tasted the product.

[PDF] Kagome Napolitan Stadium Exhibition Memorial "Nori Bento Napolitan Trail Collaboration" is a store sale decision! "Nori Napolitan" Quantity limited new release!
http://www.hurxley.co.jp/hokka/campaign/20131115nori_naporitan.pdf

Nori Napolitan is offered as a set with vegetable life.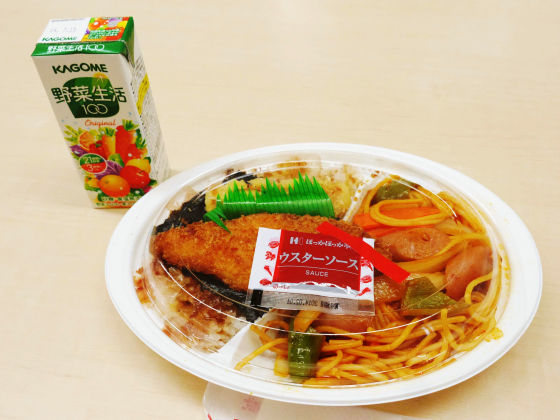 The inside of the box lunch looks like this. Nori bento and Napolitan are set to 910 kcal. The vegetable life is 67 kcal and total calorie with 977 kcal.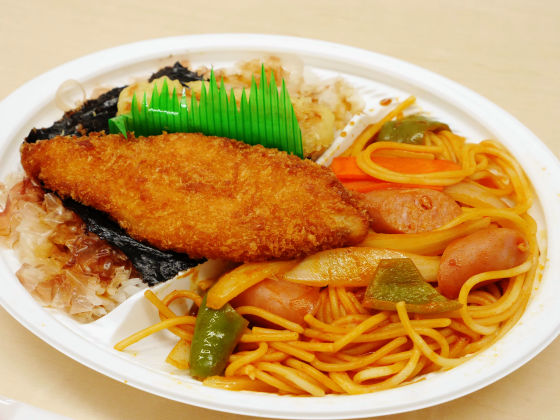 Napolitan uses wiener, onions, carrots and green peppers.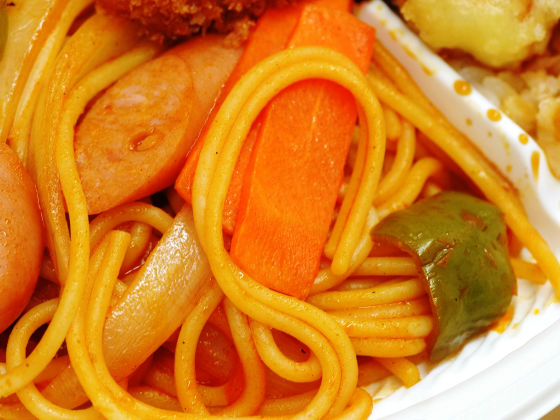 Noodle is also dressed in ketchup. It is said that Japanese style soup has been added to Napolitan so that it fits the grape bento.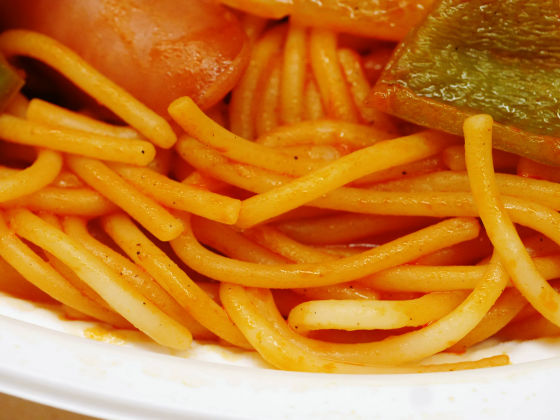 Fly white fish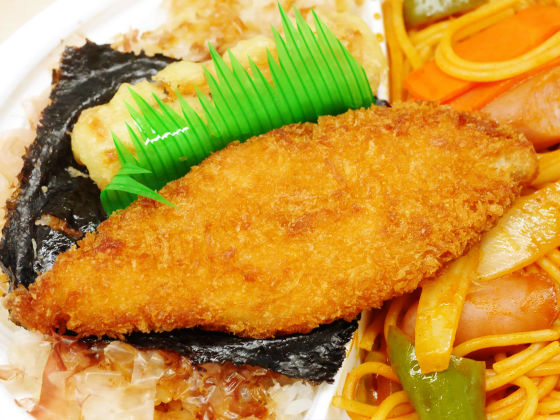 Tempura of Chikuwa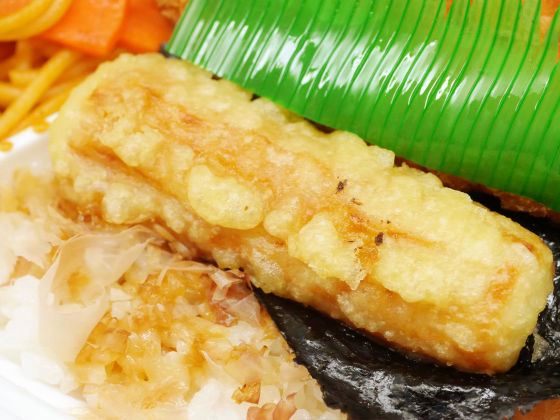 It also has Worcestershire sauce and you can eat it by frying.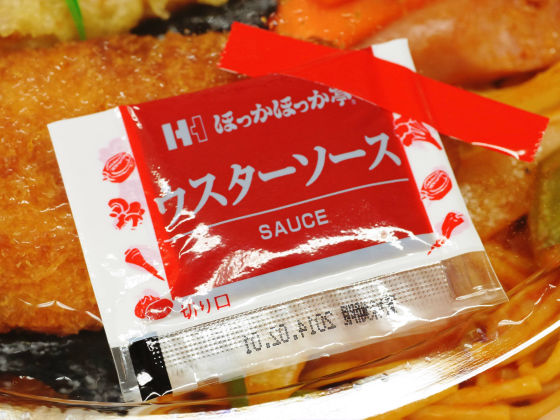 Flower bonito is topped in under the glue of Ariake.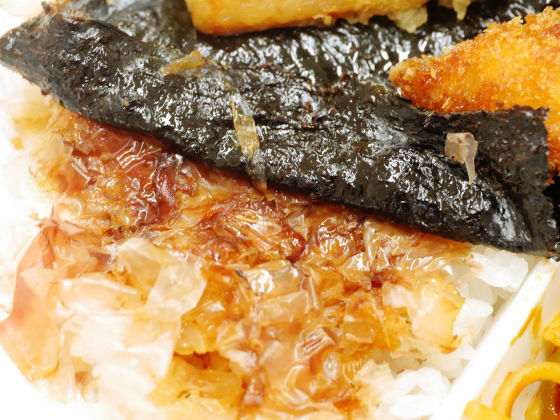 Napolitan has been used boiled at each of Hokka Hokkatei stores, and it is made as perfect lunch like boiling and boiling. Because Japanese-style juice is contained, it is a taste that makes you feel "harmony" somewhere while it is finished in ketchup flavor, and it is easy to eat with Napolitan and you can eat it with a glue lunch.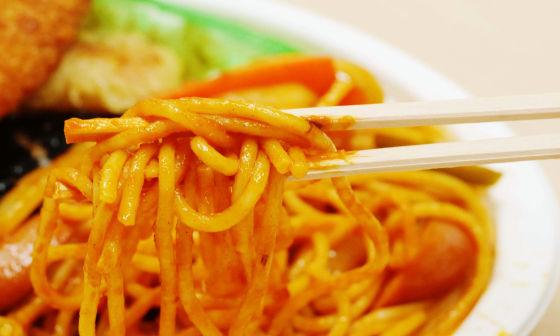 Plenty of amount. It is a nice amount for those who want to eat Gatsuri, but it may be difficult for meals to eat completely.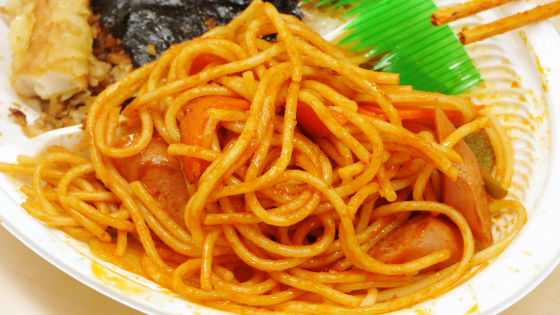 The bitter taste of green peppers, the sweetness of carrots and onions has also become a good accent, and the crispy vegetables made with Shakijaki are also good.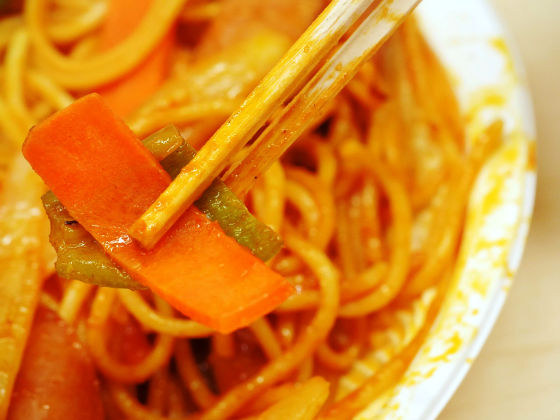 Vienna cut into bite size also has plenty of meat umami. The cheap texture of the Wiener was also good.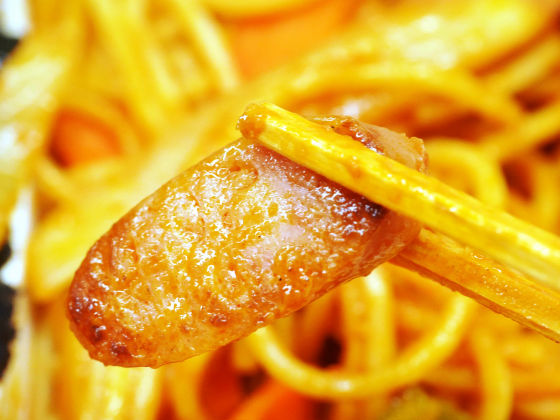 Rice with Ariake's sake and flower bonito is covered with potato soy sauce, simple but steamed chopsticks steadily. The aroma and taste of glue, combination of flower bonito and soy sauce is a Japanese taste like anyone would like.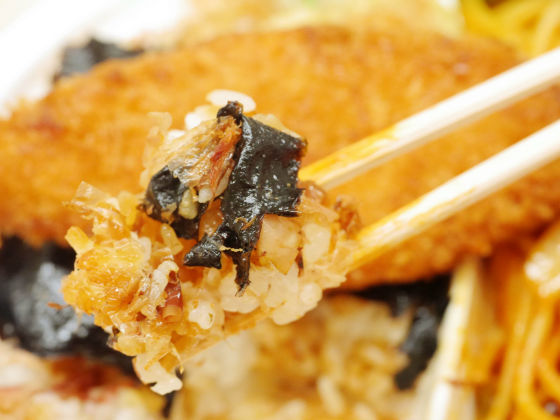 I will try Worcester sauce by frying white fish.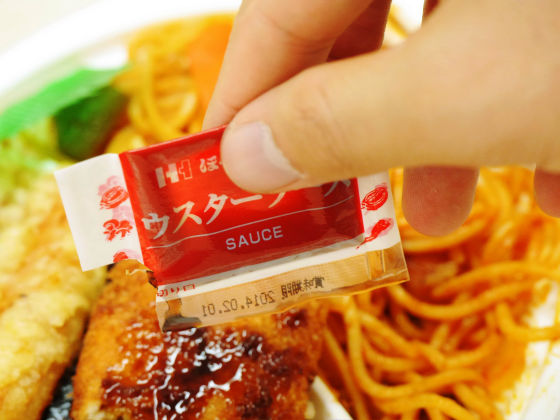 Frying white fish, if you eat without sauce, the taste is too lightly taste, but when you eat it with Worcestershire sauce it tastes just right. It is also a nice place to have a volume.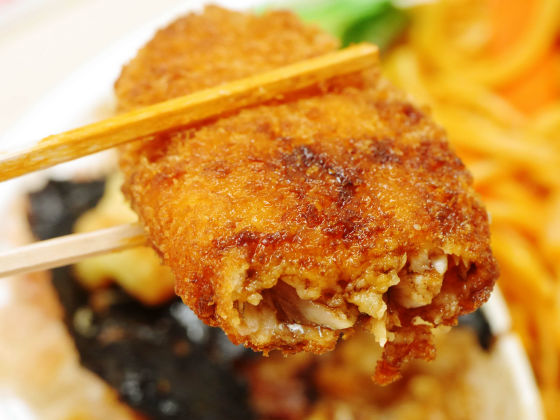 Tempura, a staple of snork lunch, is also a Japanese taste.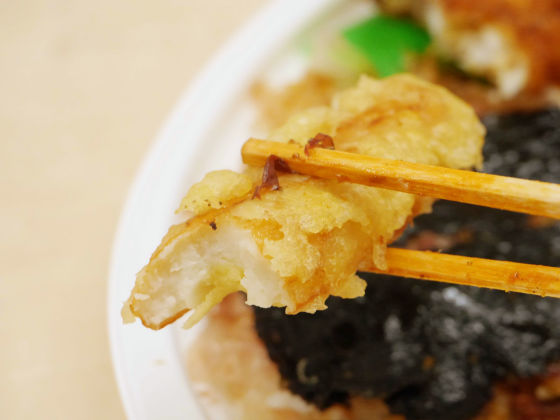 Just wondering why vegetable life sticks to the set. There may be few vegetables so vegetable juice may be in a set, but compatibility is not good. All set price is 490 yen including tax. Vegetable life is usually about 100 yen per bottle, and ginger bento is usually 290 yen including tax. It seems that making cheap price without vegetable life is more friendly to consumers.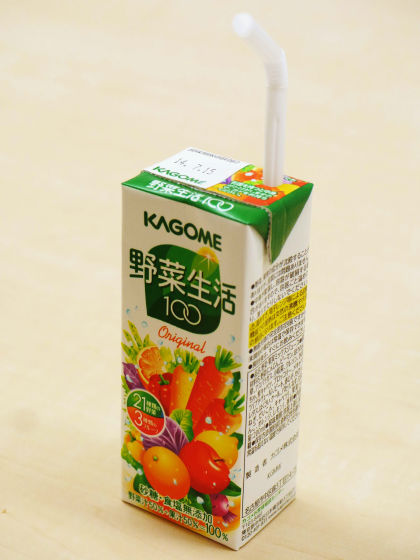 Nori Napolitan bento is sold from Thursday, November 21. It is recommended for people who want to eat gutsy amount and people who like Napolitan.