Eating log Italian No.1 restaurant "Makana" & "Reward" Pasta is changed to Famima version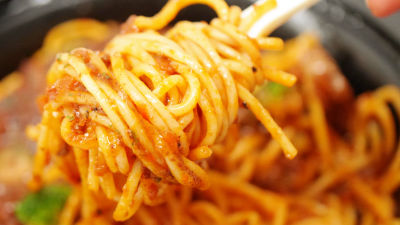 FamilyMart is a gourmet word-of-mouth site It is in eating log NO.1 restaurant Nishi AzabuBingoI collaborated with "Chef's cheese cream pasta"When"Red wine flavor fragrant cow rag sauce reward PastaIt is on sale from November 12 (Tue). As the shop which became an Italian restaurant No. 1 nationwide in 2012 in eating log reviews worried what kind of taste it will become when you put pasta at convenience store's price, I bought it and tried it at once .

Mitsukoshi FamilyMart's three-star starter made in collaboration with a famous store
http://tabelog.com/campaign/familymart/

Each of the pasta packages looks something like this.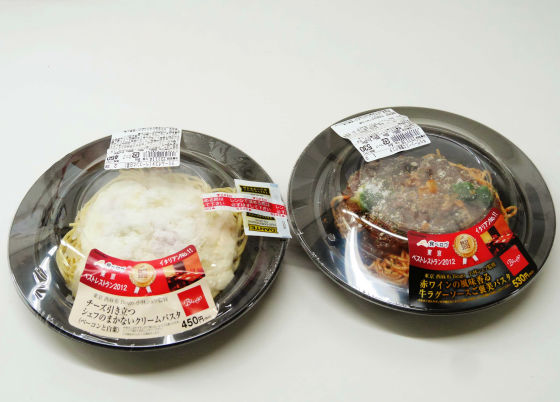 The cheese cream pasta prepared by chefs that stand out cheese (450 yen including tax), the white sauce in the center is conspicuous.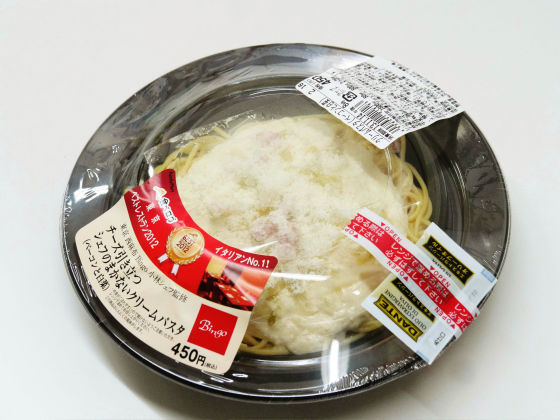 Kobayashi chef of Bingo supervises and photos inside the shop are printed.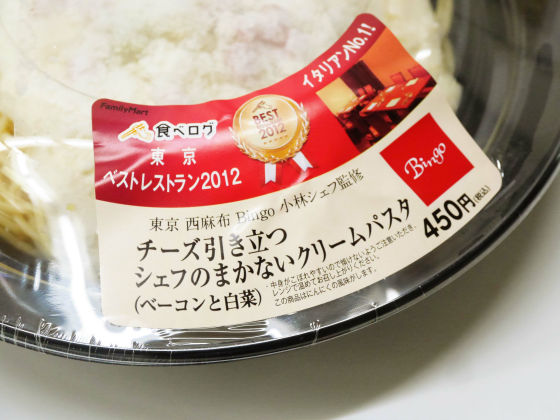 Extra virgin olive oil is a rear-end type. "When you warm up with the range please be sure to remove".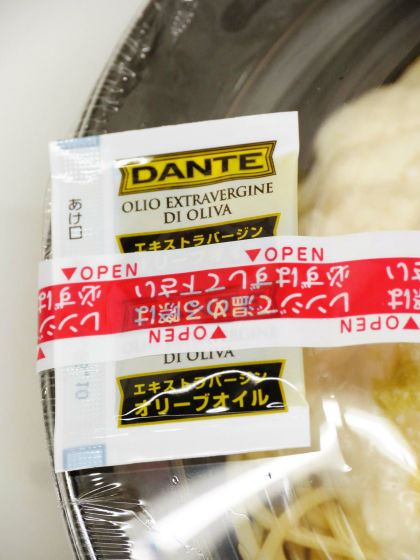 The calorie is 578 kilocalories, and you can check white sauce, crispy bacon and others with cheese in raw materials.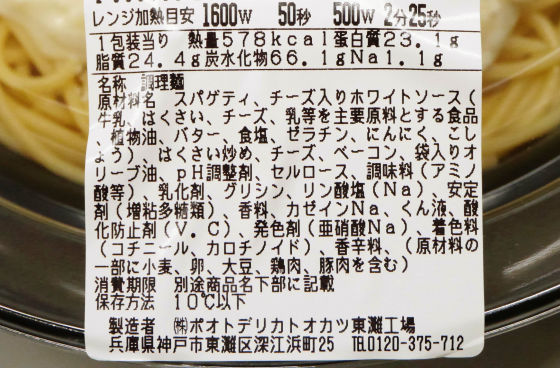 Red wine flavor fragrant beef Ragu sauce reputation Pasta (530 yen including tax), package and capacity are about the same as the chef's cream pasta that stands cheese.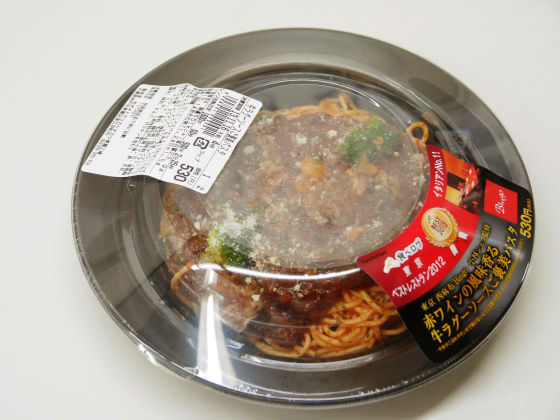 It is also the same that Bingo 's in - store photos are printed on containers.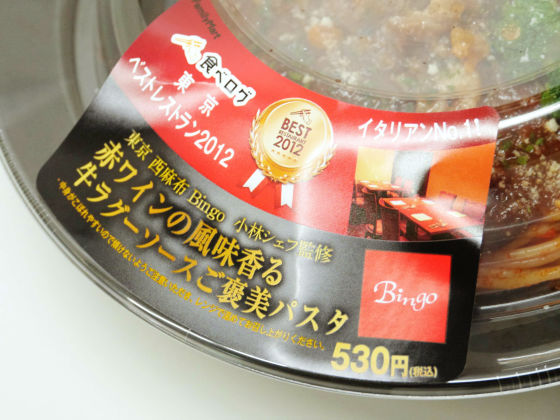 For raw materials tomato sauce spaghetti · onions Mushrooms with mushrooms, meat sauce · beef boiled meat sauce · broccoli · cheese etc. can be confirmed.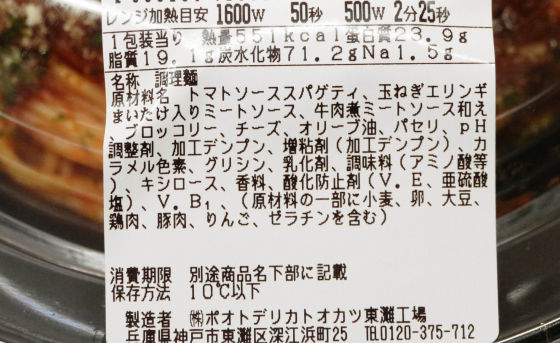 I put it in a microwave and heat it. It is a heating time of 50 seconds at 1600 W and 2 minutes and 25 seconds at 500 W.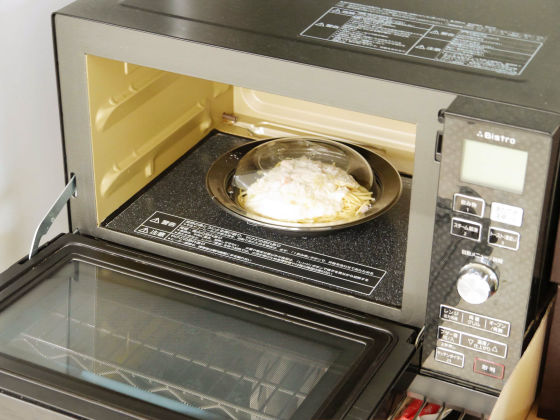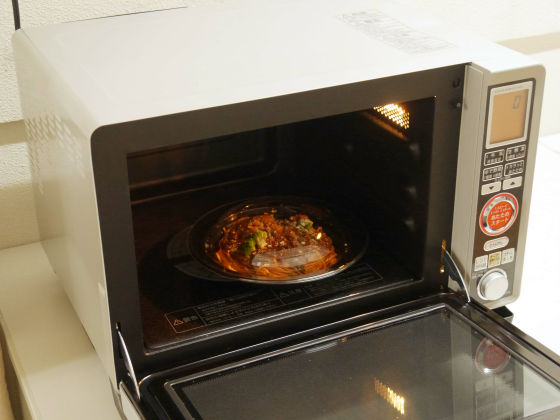 When heated it looks like this. Fragrance of Italian cuisine such as dairy products and wine drifts.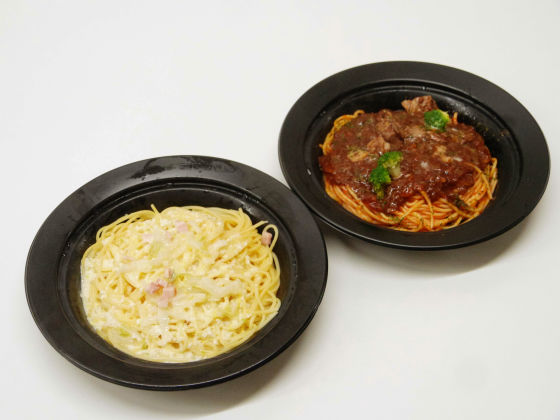 The chef cream pasta that stands out to cheese features its unique cheese scent.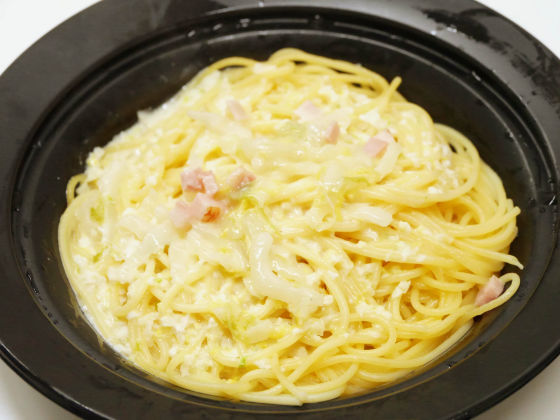 Wear extra virgin olive oil ... ....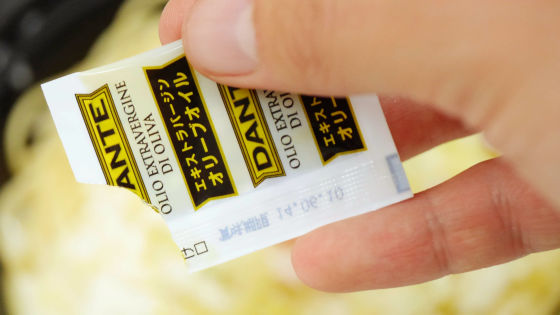 Completion I also added the scent of olives.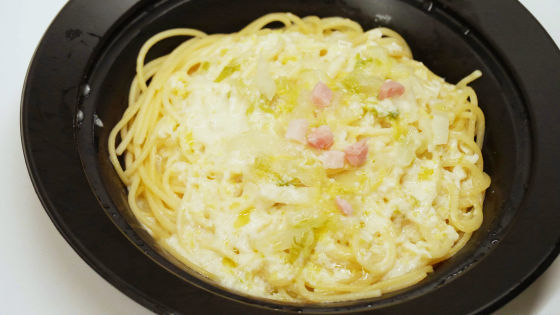 Chinese cabbage and fine white cheese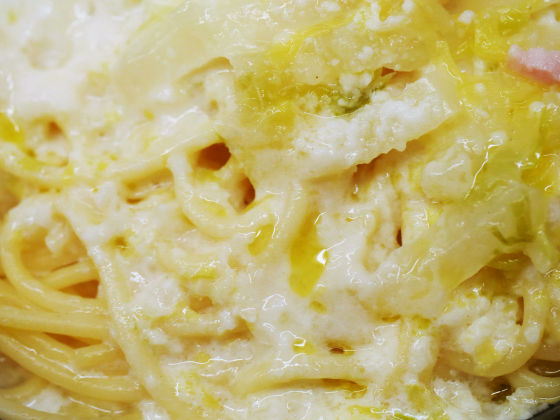 bacon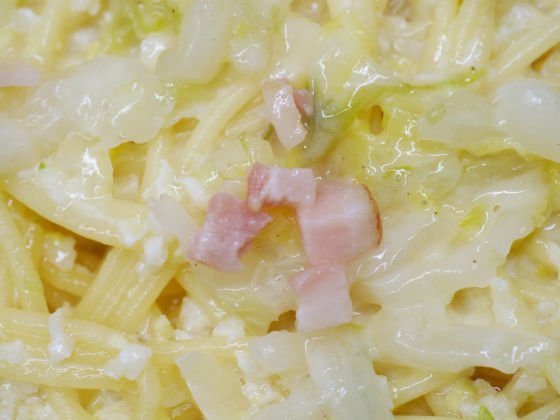 Noodles are of Family Mart's three star PastaDurham SemolinaIt was used somewhat narrow.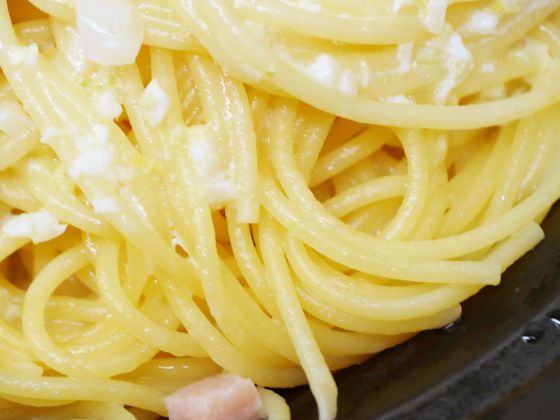 White sauce with cheese is a good feeling of cream and cheese, olives also freshly opened and fresh scents. Garlic is contained, but I did not feel the taste of garlic too much. Pasta noodles at convenience stores are weak inevitably, but there is nothing to be fuja-nya, because of the texture of al dente, good for high-quality pasta noodles for convenience stores is well entwined with sauce.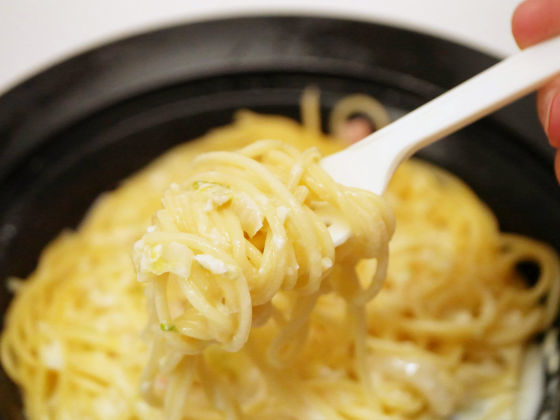 Chinese cabbage and bacon · cream sauce are fitting without any sense of incongruity in particular. The taste of cheesecottage cheeseIt seemed to be close to. Pasta is convincing if you think about the price.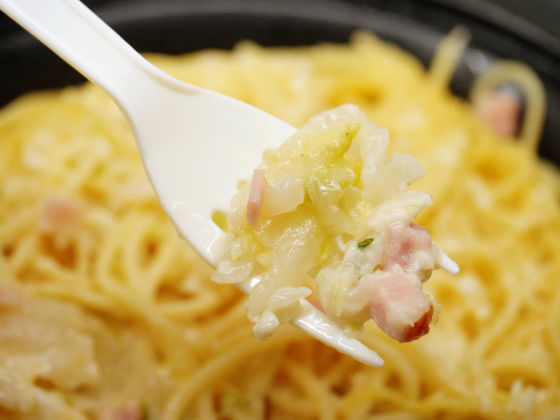 Red wine flavor fragrant cow rag sauce reputation Pasta has a scent like wine.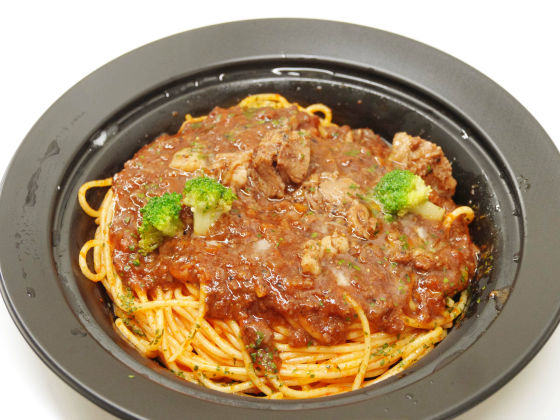 You can see grains of black spices in the beef mass.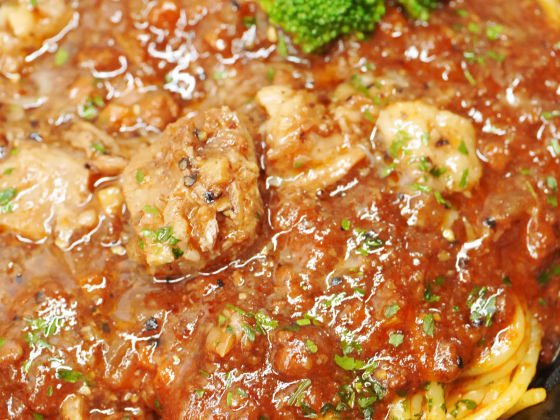 broccoli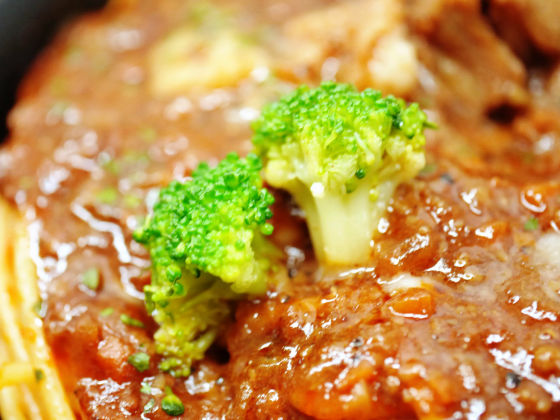 You can also check spaghetti with tomato sauce.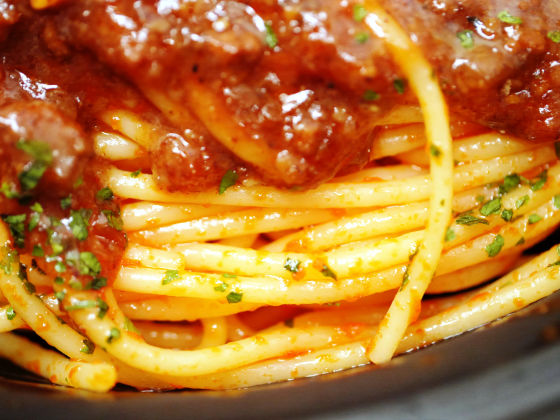 When we try to eat in tandem with meat sauce, the smell of wine and the taste of unique spice which is not spicy are impressive. Taste of tomato is not very strong, flavor of wine · meat · vegetable is the center of taste. Taste of pasta and sauce is also nice.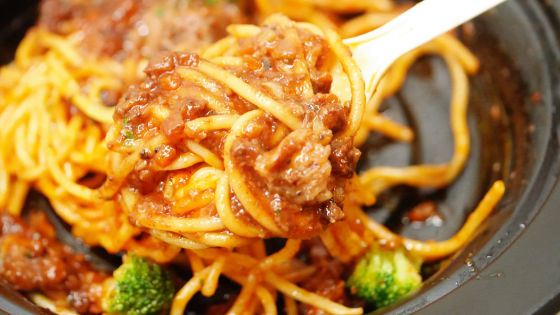 Braised beef boiled meat sauce is slightly missing umami, but as a simmered meat it has a taste that is adequate for passing price and enough price. If the taste of the same beef's tomato sauce was to be released by Lawson the other dayMeat sauce of Omi beefIt seemed that quality was higher, but it is a convincing taste considering the price.



Good compatibility between broccoli and meat sauce. It is a colorful feeling.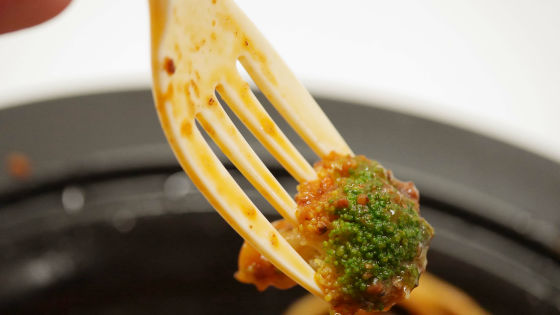 Both are sales for a limited time. Because you can enjoy the taste of famous stores casually according to the price, it might be good to just know the shop of eating log NO.1.