Reason why McDonald's in America used pink slime meat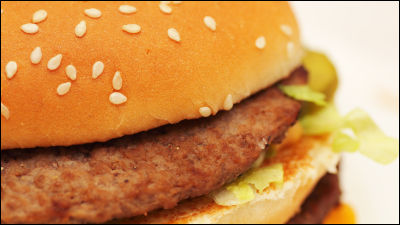 ByT-mizo

McDonald's are usingPink slime meatJamie Oliver of a British chef who introduced in 2011 about his dangers in his program. Contents of the program became a big topic in the United States after the end of the broadcast, had processed pink slime meatAFA Foods Inc., a major meat processing company, failedDid. McDonald's announced the cancellation of the use of pink slime meat, but the real problem is in another place,Political Blind SpotPointed out.

Hamburger Chef Jamie Oliver Proves McDonald's Burgers "Unfit for human consumption" | Political Blind Spot
http://politicalblindspot.com/hamburger-chef-jamie-oliver-proves-mcdonalds-burgers-unfit-for-human-consumption/

Mr. Oliver said the TV program "Jamie Oliver 's Food Revolution"With regard to the processing process of pink slime meat that heats kud meat used for dog food and seasoning oil, removes meat pieces using centrifugal force and preservative treatment with ammonium hydroxide, I have appealed to. Mr. Oliver definitely states that "ammonium hydroxide is harmful to health" is very worried about children who eat pink slime meat.

In addition, Mr. Oliver can confirm from the movie below how the processing method of pink slime meat is introduced in the program.

Chef Jamie Oliver demonstrates the ammonia-treated beef process called "Pink Slime" - YouTube



In response to Mr. Oliver's program content,latin americaMcDonald's franchise manager said, "McDonald's in the Latin America region does not process the kudzu as Mr. Oliver says," McDonald's in the UK and Ireland also denied the use of pink slime meat, but in the US McDonald's announced to stop using pink slime meat, even though it said, "It has nothing to do with Mr. Oliver's TV program."

The official website of McDonald's displays "You can offer meat of good quality at a low price to purchase large amounts of meat at once". However, "If the pink slime meat was of good quality, why did not you have to stop using it?" "Why do British and Irish McDonalds have not preserved antimony with ammonium hydroxide?" .



While it is forbidden to sell pink slime meat for edible use in the UK, McDonald's and other fast food shops use pink slime meat because it is said that "there is no problem with safety" by the US Department of Agriculture in the United States He said that. Also, in the USAPink slime meat is still used even in elementary school lunchIt is being done. Dr. Elisabeth Hagen, a physician at Food Safety Vice Minister, said, "The manufacturing process of LFTB (Pink Slime Meat) is safe and has been in use for a long time and there is no safety problem"comment, And it seems that attitude towards American pink slime meat will not change.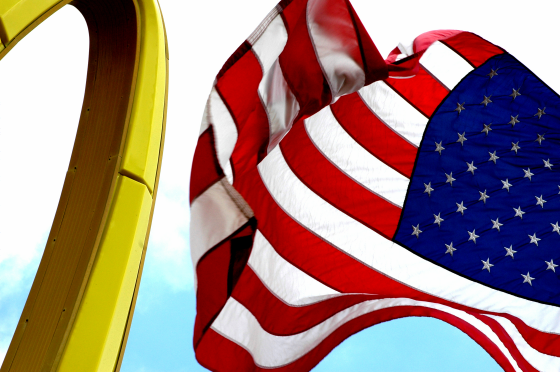 ByKeoni Cabral

Political Blind Spot said, "The most horrible problem is that consumers themselves can not distinguish themselves from each other because they do not need to be written even if they are preserved with ammonium hydroxide, so when and where to say pink slime There is something you do not understand at all. " I do not know the truth about Mr. Oliver or the Department of Agriculture, but it is the biggest problem that not giving consumers choices.

In Japan, ammonium hydroxide is an undesignated additive, so it will not violate the Food Sanitation Law if used, so it is unlikely that pink slime meat will be talked about.