7 inch tablet "Kindle Fire HD 7" optimal for one-handed possession which can be purchased for 15,800 yen photo review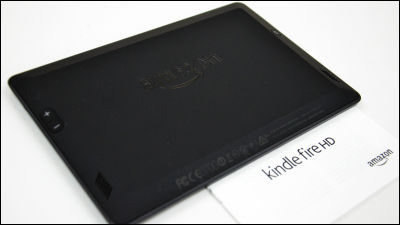 Kindle Fire series entry model became "Kindle Fire HD 7Although the selling price is 15,800 yen and it is a very easy-to-pricing price, the body weight is nominally 345 grams and 50 grams weight loss, the processor also has a dual core of 1.5 GHz etc.Previous modelAs I secretly upgraded from version, I actually tried purchasing.

Kindle Fire HD 7 tablet - Affordable tablet for family
http://www.amazon.co.jp/dp/B00CTV2Y3Y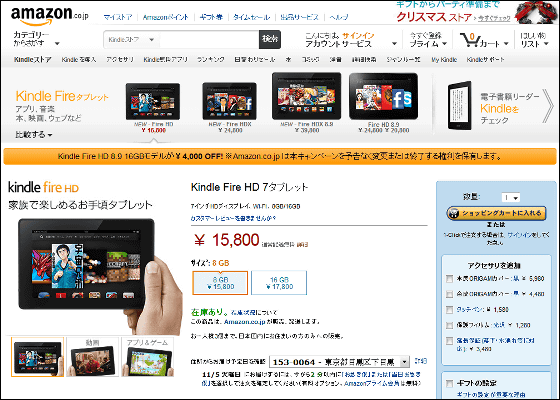 Kindle Fire HD 7 is in this box.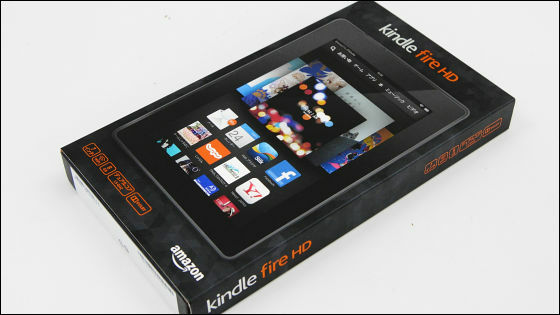 The display size is 7 inches, the main body capacity is 8 GB (usable area is about 4.8 GB), with 1.5 GHz dual core processor, Dolby audio dual stereo speaker also on the back.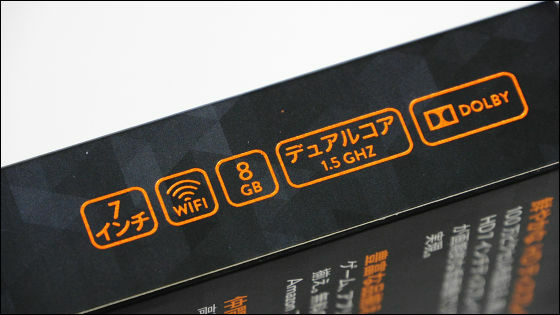 Take out the box at once ......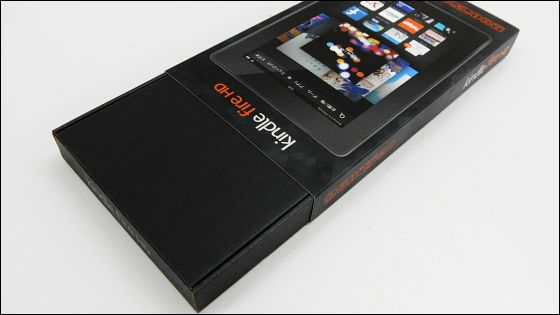 Periphery the tape on the back. It is pretty good that the box can not be broken even if the tape is peeled off.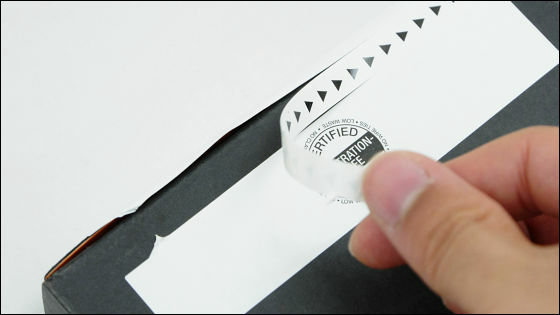 Paccari.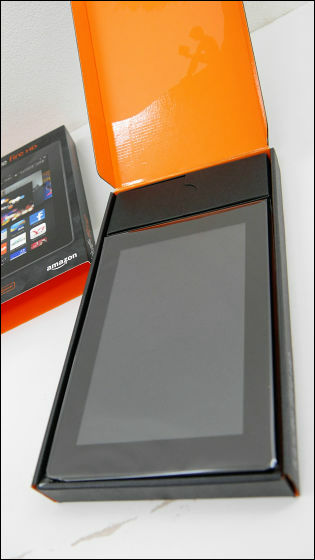 Inside the box are USB cable · 5 W charger · start guide · Kindle Fire HD 7 body.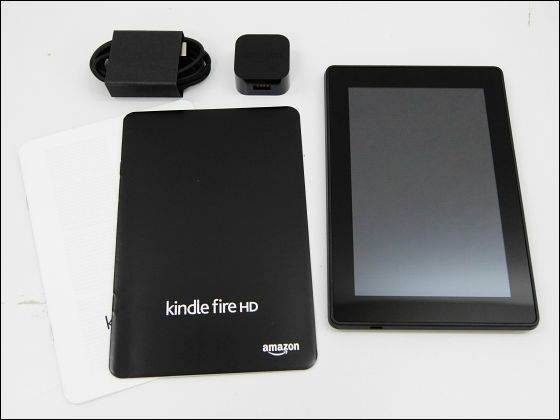 So this is Kindle Fire HD 7. The size is 191 mm × 128 mm × 10.6 mm, the display resolution is 1280 × 800, 1 GB of memory is loaded and the battery is driven for 10 hours.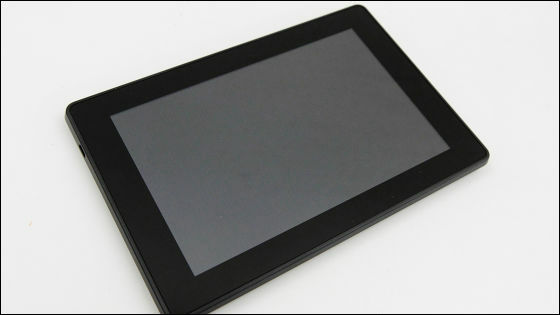 With a sense of size like this, when you bring it in your hand, it's just a good sense of size to carry around and read books and surf the net.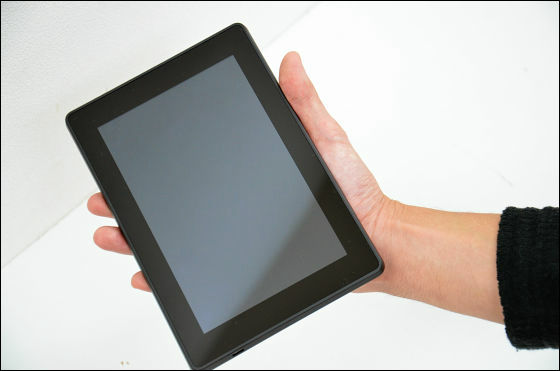 The back of the main body looks like this, the volume control button on the left side of the back, the power button on the right side, and the speakers on the bottom left and right are arranged.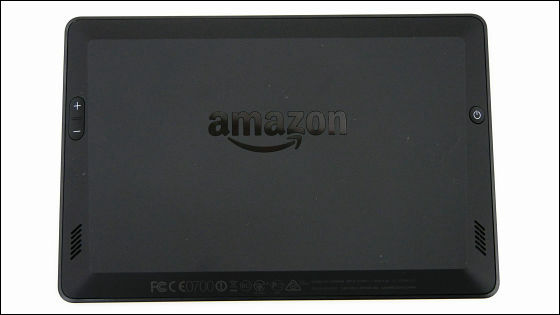 Volume adjustment button and power button are large and easy to push, with icons it seems likely to be able to distinguish at first look.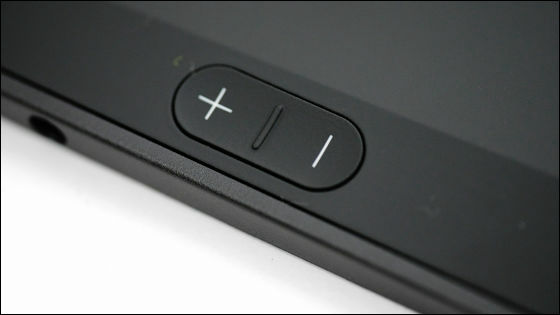 There is also a large Amazon logo on the back.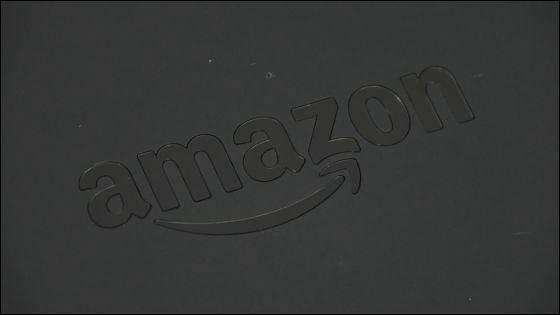 Top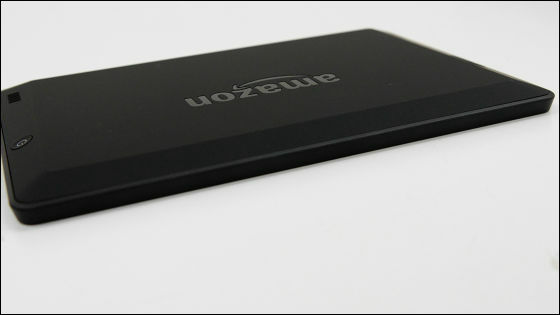 Bottom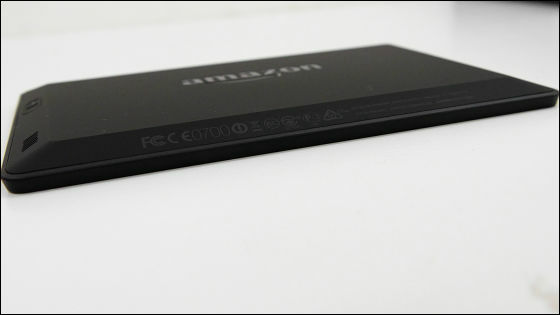 Left side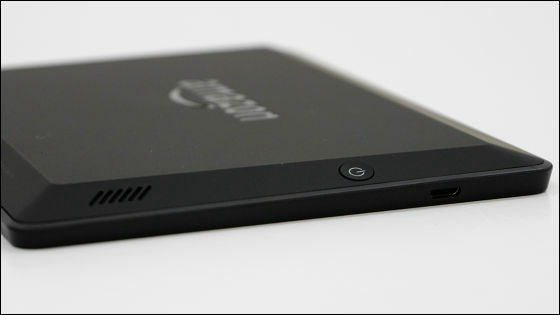 MicroUSB port on the left side.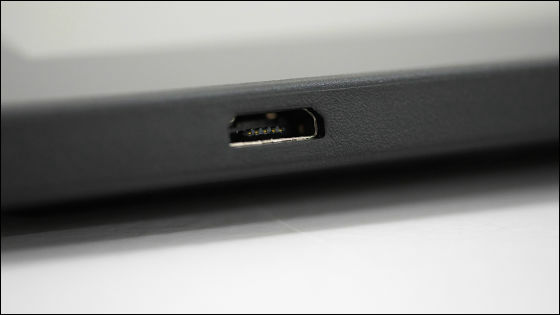 right side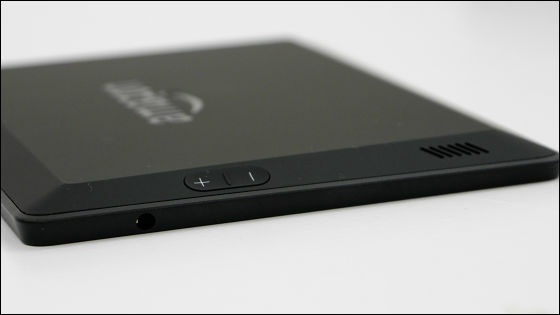 There is an earphone jack here.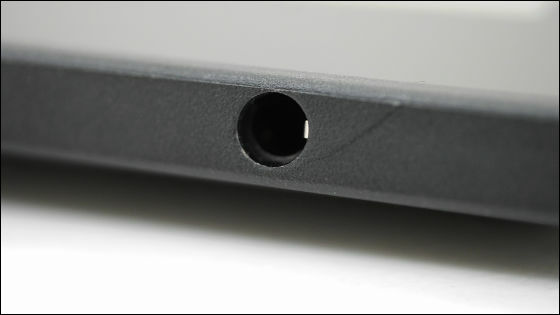 I tried aligning with the model before Kindle Fire HD 7. The left side is the new Kindle Fire HD 7, the right side is the previous model. Although the camera is gone in the new model, the width of the bezel surrounding the display is narrowed and it has turned into an overall compact impression.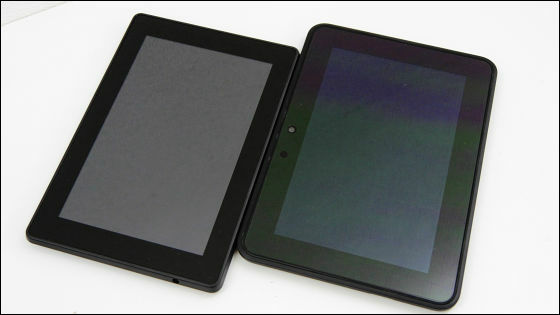 The back side looks like this, the left side is a new model and the right side is the front model. From the rounded design of the previous model, the new Kindle Fire HD 7 has turned into a linear design overall, and the feeling I had is the feeling that the previous model fits in my hand better.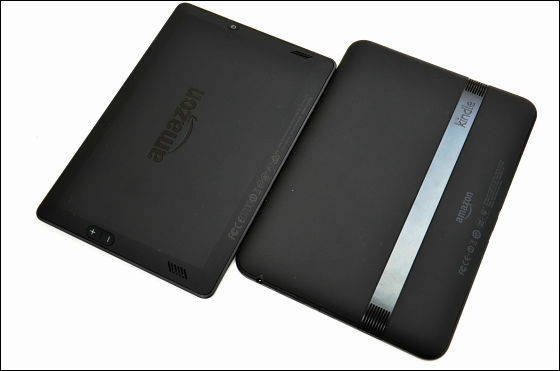 Comparing the thickness, the new model turned out to be slightly thicker.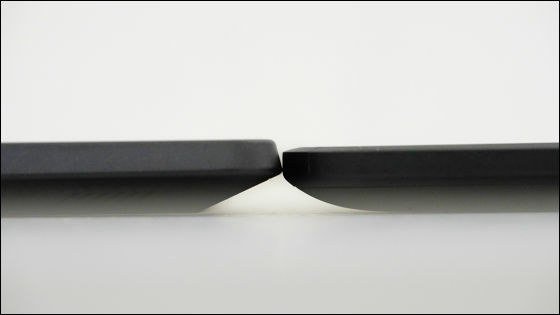 The weight of the main body is 393 grams of the previous model.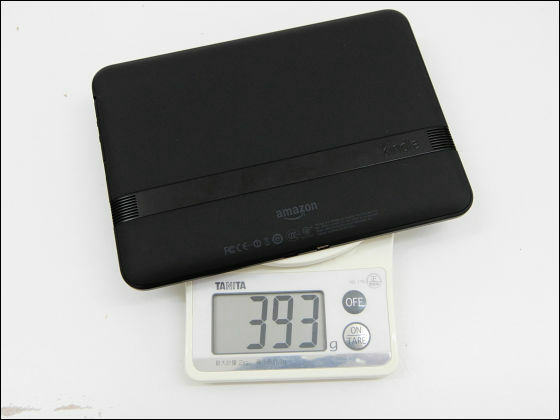 The new Kindle Fire HD 7, 338 grams, has succeeded in losing weight by 55 grams and the difference is obvious.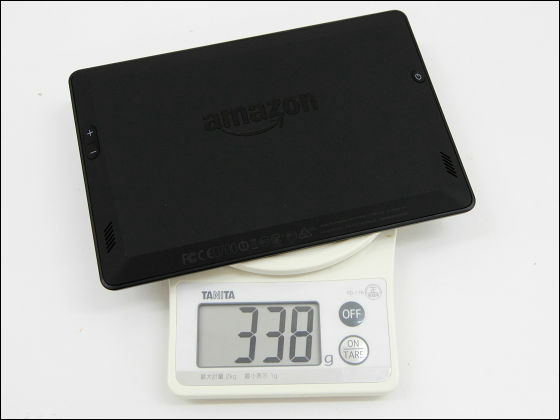 The new Fire OS 3.0 and applications will be updated in a separate article today.