"IKEA or Death" to apply IKEA product name or heavy meta band name from words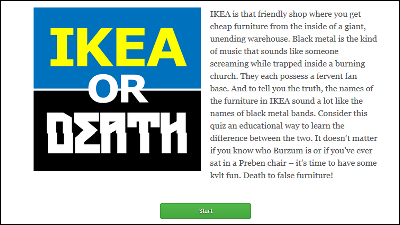 It is a furniture brand originated from SwedenIKEAThen,KIVIK(Three-seat sofa) ""SJOVIK(Cupboard)""FJELLSE(Bed frame) ", such as the product has a Swedish name is one of the features. IKEA's furniture name-like words like thatBlack metalA quiz that determines whether it is the name of a band is "IKEA or Death"is.

IKEA or Death
http://ikeaordeath.com/

To start the quiz, click "Start".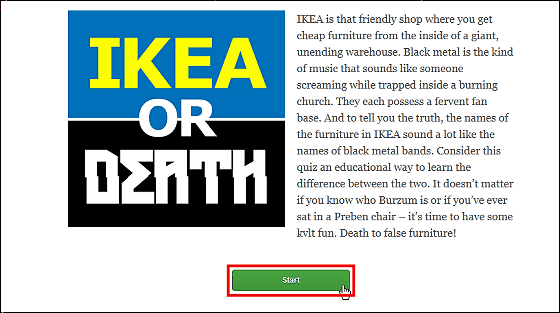 Then the problem "ABSU" is displayed at the top of the screen, and click on the one who thought it was "IKEA" or "DEATH" correct.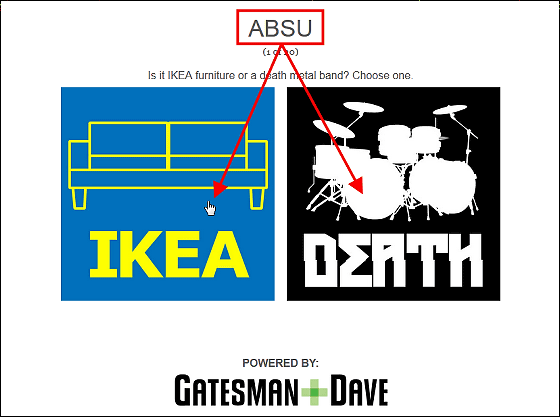 Boo and be wrong! "Wrong!" Is displayed together with incorrect answer, and if you click "Next", we move on to the next problem.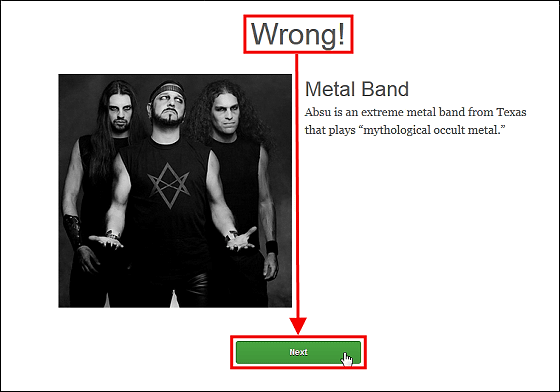 Even though it is Swedish or English, I can not judge it, I believe in intuition and continue clicking ....



It is also incorrect.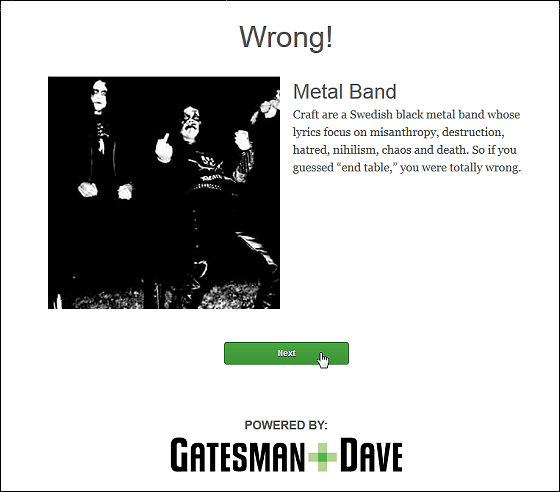 In the case of correct answer, "Right!" Is displayed like this.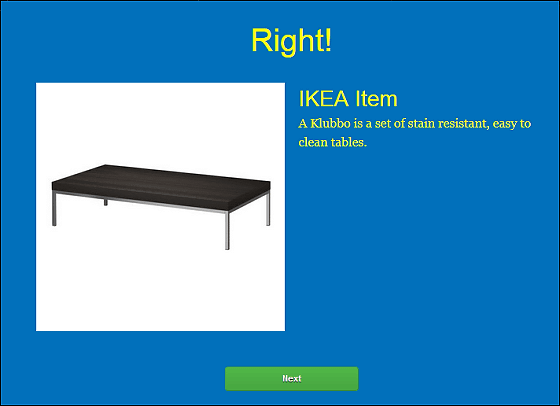 There should be a large gap between the stylish IKEA and the black metal worshiping the devil, but if you look only at the name, there is no discomfort for both.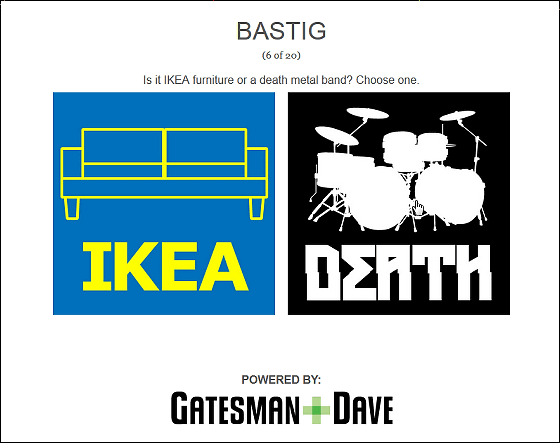 This is a name like a black metal.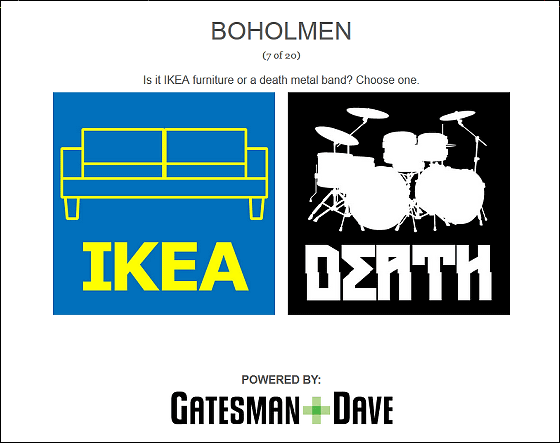 This is like IKEA, but I do not know the answer until I click.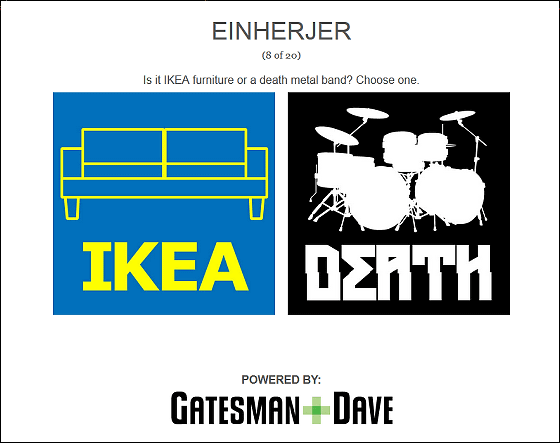 If you answer all 20 questions, ...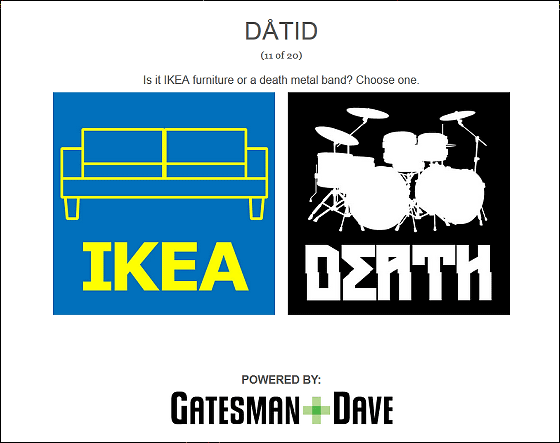 Finally, comments are displayed by score obtained. This time the score is 12 out of 20 questions correct answer, "Congratulations, you areKvltComment on blessing ... ", when I thought," I will frankly say, please please take it from our website, "it was painfully concluded.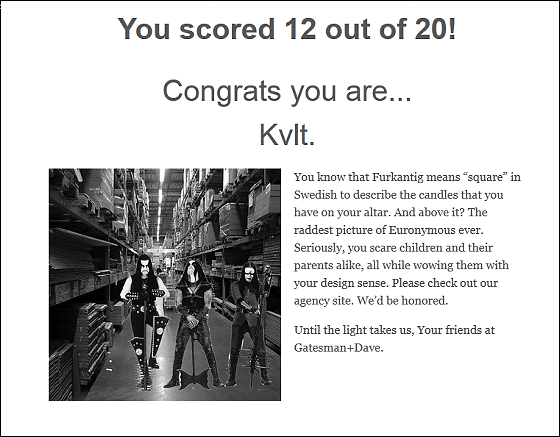 It is difficult to break through with feeling alone, but I recommend it for people who like IKEA and black metal.