The Japanese team who established the fastest speed in the world of Bonneville in the Honda CBR 600 RR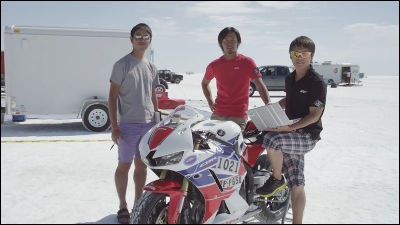 At the "Bonneville Speed ​​Week" held on August 13, 2013, at Bonneville Salt Flats in Utah, USA, a team of three Japanese who participated in driving almost Honda CBR 600 RR in the state of the market cars, I marked the fastest speed in the world in the class below 650 cc. The highest speed is 170.821 miles per hour (about 274.913 km / h). In this class, it was the record for the first time in nine years, and it was recorded for the first time over 170 miles per hour. An image movie that records the challenge is released.

Shunji Yokokawa: Salt Flats World Record on Vimeo


The challenge this time is a team of three volunteer volunteers from Honda employees, this is Shunji Yokokawa who was in charge of the rider. He seems to have come to his dreams since he was a child.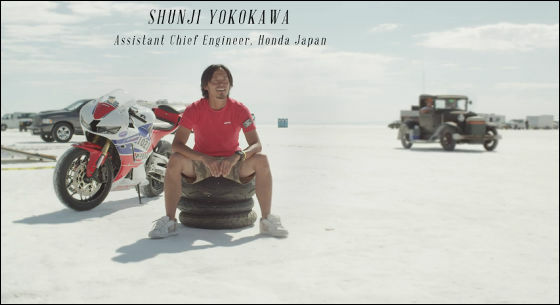 "Bonneville Speed ​​Week" is a tournament held on a vast salt lake scattered at the outskirts of Salt Lake City, Utah 300 km, using its very flat surface "the highest speed on the ground" It competes for.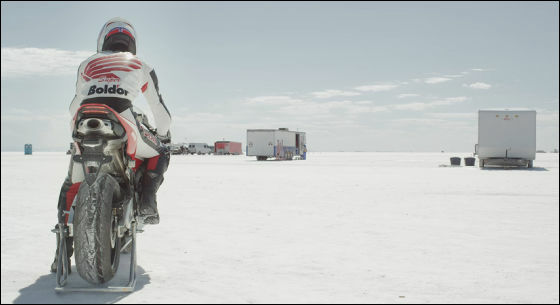 Because the surface is also made of salt all the way, unlike normal paved roads, it is said that it is very slippery road surface condition. Special techniques are required.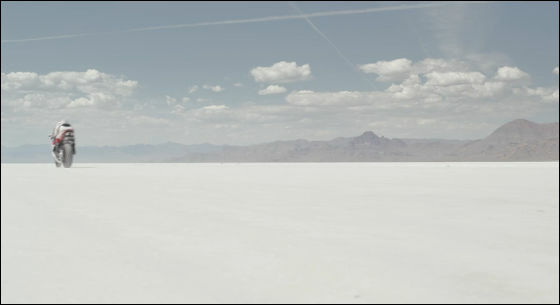 Challenge in the racing position to reduce air resistance. It affects a little cross wind in this speed range, but it seems that the wind blowing down from the mountain around the lake is strong and it is difficult to process.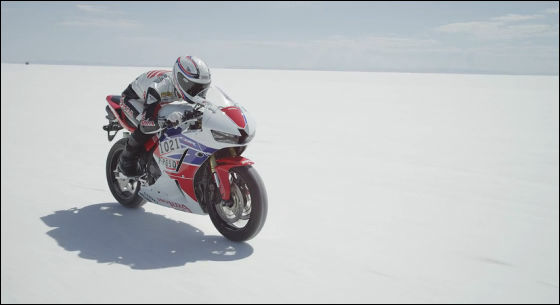 Three volunteer teams who challenged this challenge. As a part of self-development, it seems that volunteers have challenged this record.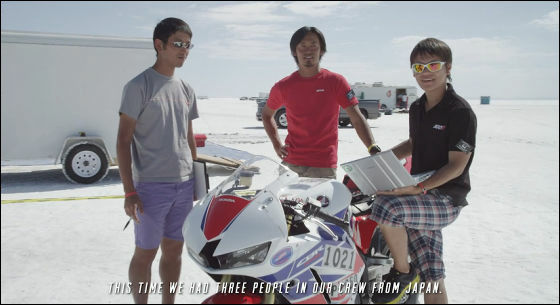 CBR 600 RR to push through salt lake. I want to earn a little traction, so the weight balance of the car is set behind.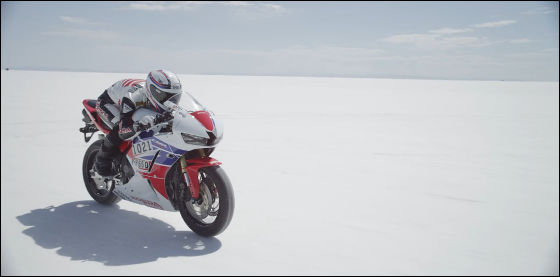 Thanks to such efforts, we achieved the world's fastest record in the commercial vehicle class on August 16th.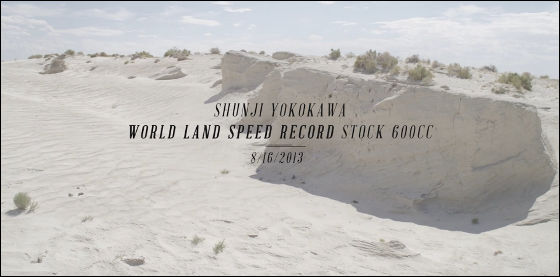 That's Yokokawa's team, but next year we will have a bigger displacementCBR 1000 RRI'm going to change to another record.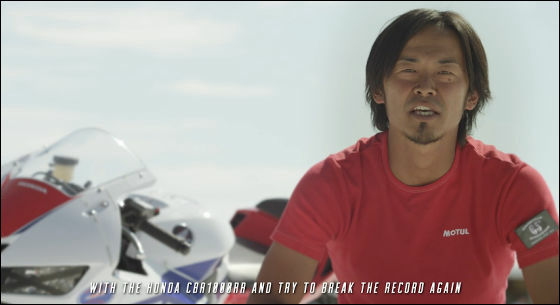 Honda's super sports bike is used for this challengeCBR 600 RR. Water cooled 4 stroke DOHC 4 valve 4 cylinder · For engine with displacement 599 ccHRCBuilt in the kit parts released from, we have pulled the car body weight 189 kg with an engine with FI (fuel injection) setting up to a tremendous speed of over 270 km / h.

Honda | Motorcycles | CBR600RR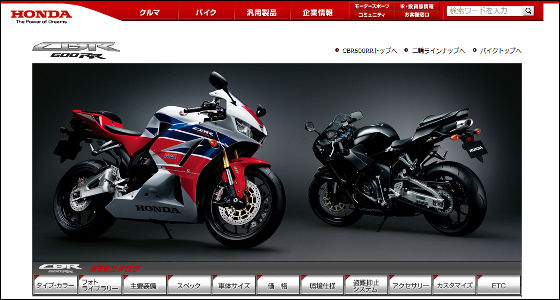 In the following movie, you can see the state of the report meeting after the event.

Honda's volunteer team, CBR 600 RR established the world's fastest speed record! 60th Bonneville Speed ​​Week HONDA CBR 600 RR World Record - YouTube


This "Bonneville Speed ​​Week" is scheduled to be held from August 9th to 15th in 2014. I would like to expect further from the team's ability to challenge the upper class.