Cloud funding site "Crowdtilt" releases iPhone application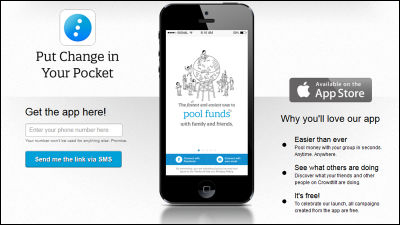 A cloud funding site such as Kickstarter is a mechanism that solves investment and brings the idea into a product by reaching the target amount. It is one such funding siteCrowdtiltIPhone application has been released.

The Crowdtilt Mobile App
http://tilt.crowdtilt.com/mobile/

What is Crowdtilt - Hatena keyword
http://d.hatena.ne.jp/keyword/Crowdtilt

You can check the movie that shows how to recruit funds and make a contribution in Crowdtilt's iPhone application from the following.

Crowdtilt: Now on Your iPhone - YouTube


In the Crowdtilt application, it is possible to check what kind of campaign is posted.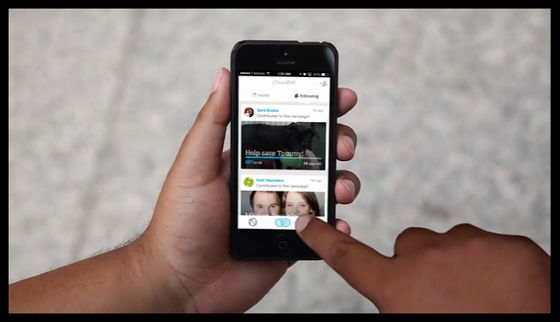 If you have a campaign you want to invest in, tap the button at the bottom of the screen ... ...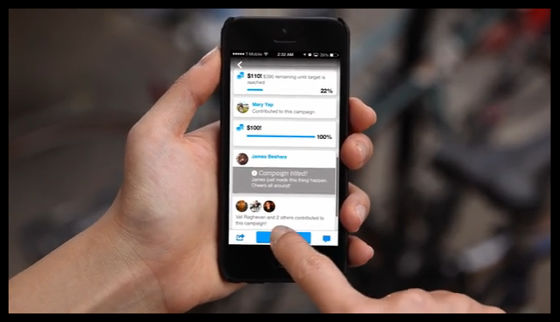 We can do equity investment.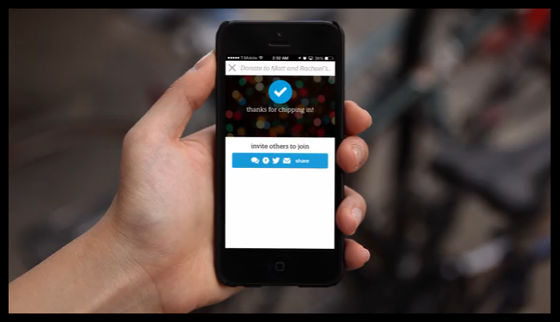 You can also create your own campaign from the Crowdtilt application.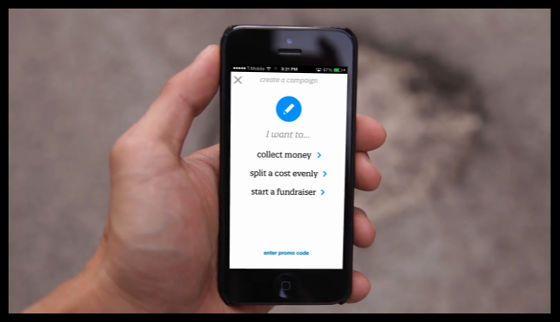 In this movie, we will solicit investment to "close off the hole that I made on the road".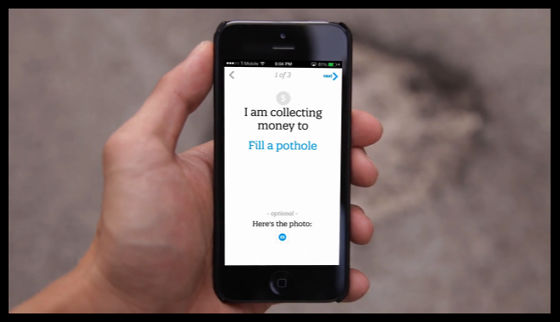 Launch the camera from the application, shoot what kind of hole is vacant and post it.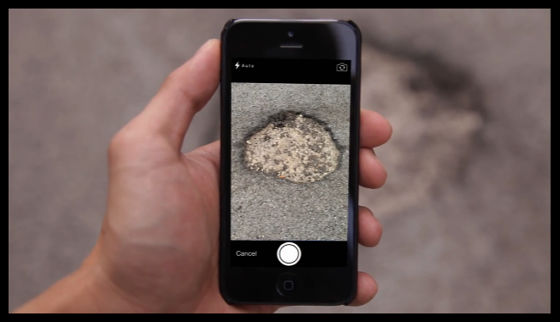 The target amount for this time is 200 dollars (about 20,000 yen). In Crowdtilt, the contributor of the campaign sets the target amount, and if the amount reaches the target amount, the collected funds can be acquired, and if the target amount is not reached, the gathered funds can be obtained Nor will the money of the person who made the investment be paid.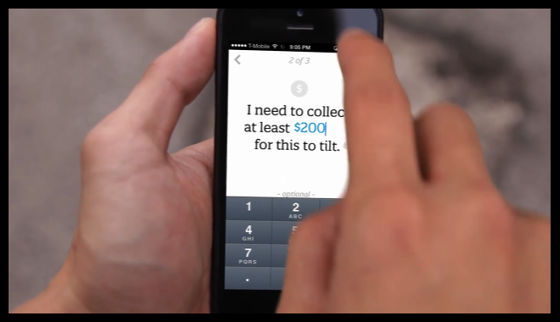 Posting campaign is completed in only 3 steps.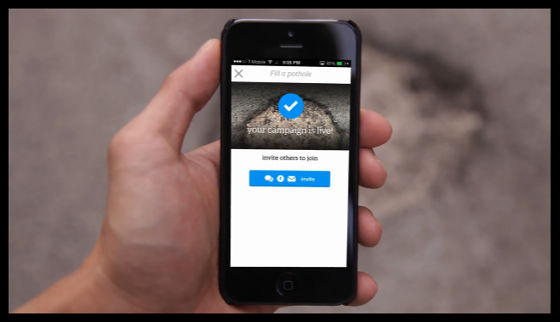 After that, you can send campaigns to friends via SMS, messages, SNS such as Twitter, and let you know.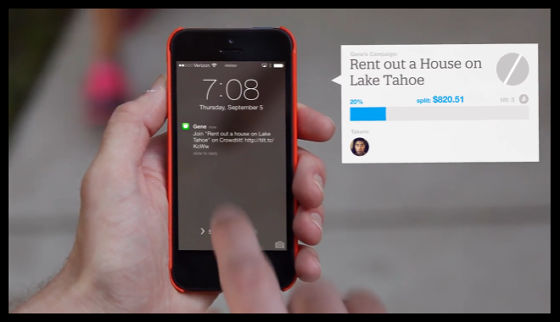 A friend who received a message with a URL ... ...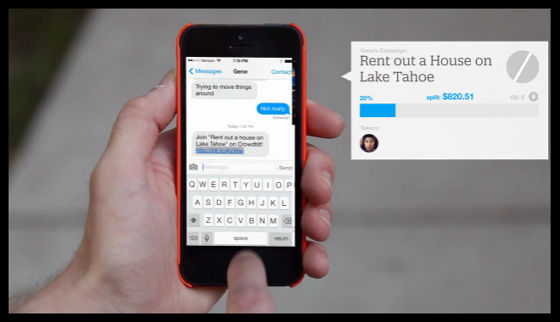 I confirmed the contents from the Crowdtilt application and invested in the campaign with 1 tap.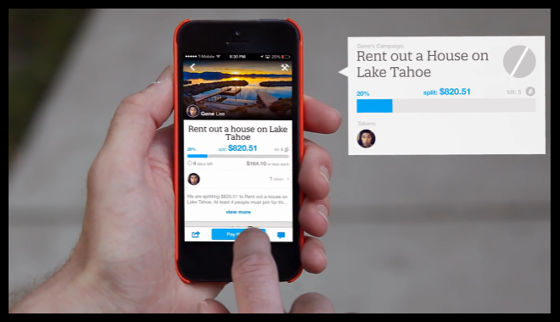 The campaign where this money gathers steadily is "Lake TahoeTo rent out the house "campaign.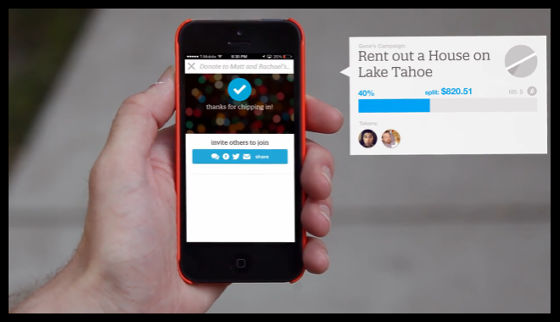 Friends and acquaintances made contributions from the app, so we successfully collected this target campaign without fail.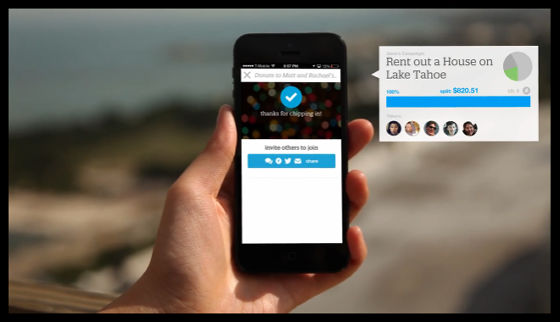 According to the use example page of Crowdtilt, the campaign is limited to those limited to the area such as "From the inner ring only for friends' birthday parties" to "Register the history of Oakland" or "To have a fixed toy store There is a variety of things such as a campaign to recruit expenses to rebuild a company with management difficulty to save ".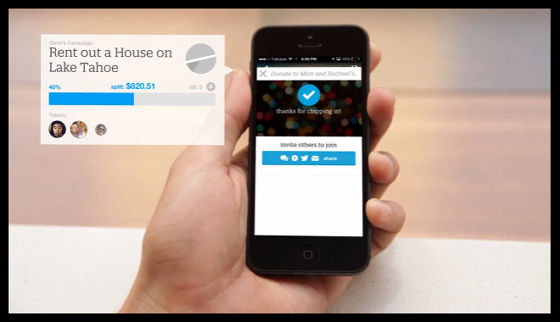 In addition to that, in order to heal the injured heart of the stolen person, gifts of stolen headphones are givencampaignCrowdtilt is able to develop campaigns that can not be done with large funding sites like Kickstarter.



Crowdtilt is currently available only in the United States and there is no release of the Japanese version application,Anime movie "Littlewitch Academia 2 (Tentative)" collects over 30 million yen in KickstarterCrowdtilt may start services in Japan, as Japanese projects attract topics such as cloud funding.