"The Tokushima Awa Odori Airport Anime Jack" Whole Airport Dyed in Animation Overall Report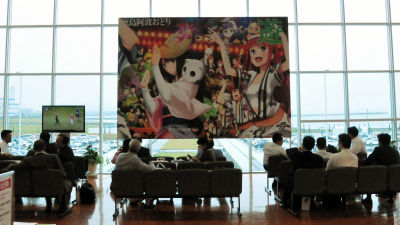 It is about 30 minutes by bus or taxi to Tokushima cityTokushima Awa Odori Airport. This place, the gateway to people moving between Tokyo and Tokushima,Machi ★ Asobi vol.11In accordance with "Anime Jack" has been.

Machi ★ Asobi vol.11 2013.09.28 ~ 10.14 held
http://www.machiasobi.com/

The appearance of Tokushima Awaodori airport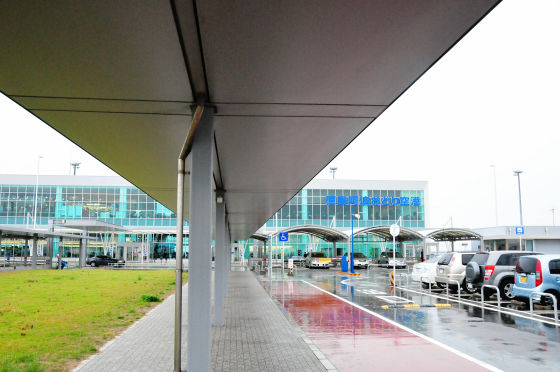 Gusset ★ Asobi cliff is set up ... ...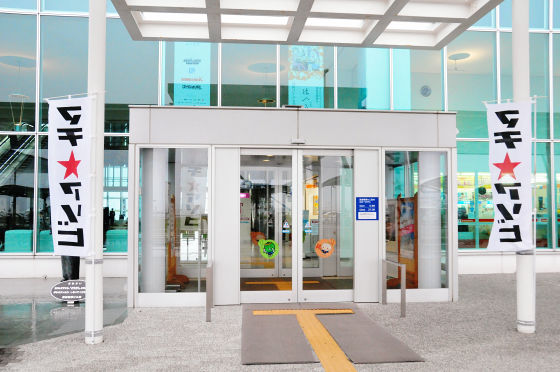 Entering inside ... ...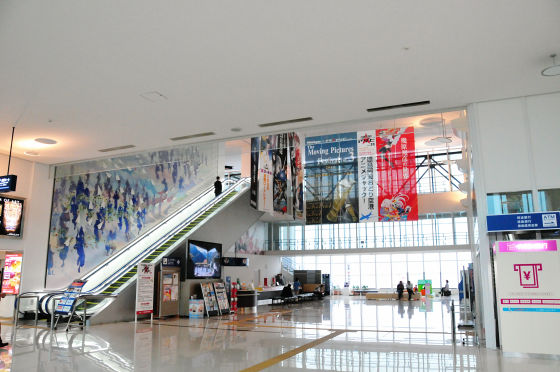 A super huge animation banner is lined up in a space of a colonnad.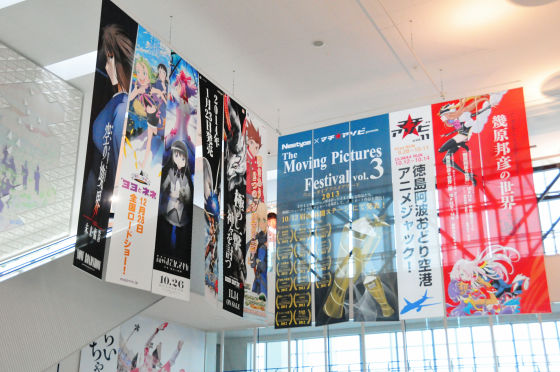 Each"Empty boundary Future gospel"Witch sister sister Yoyo and Nene"Magical Girl Madoka ☆ Magica [New Story] A Tale of Rebellion"Sengoku BASARA 4"GOD EATER 2"Tales of Symphonia Unisonant PackThing of.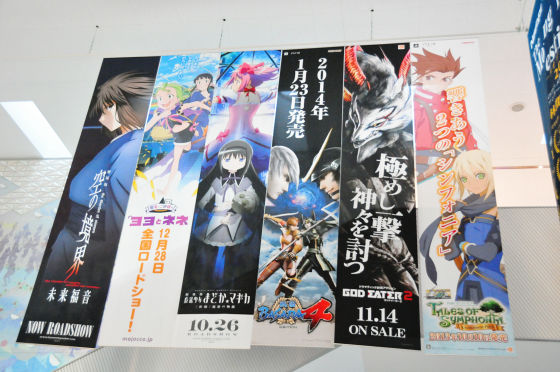 Next to that is the "The Moving Pictures Festival vol.3 (New Type Anime Awards 2013)" and the "World of Kohiko Ichihara" announced on the 13th.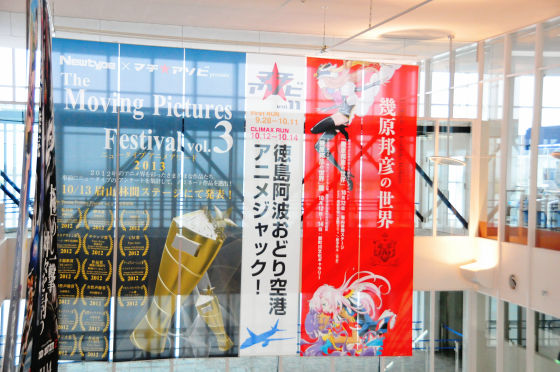 "Anime Jack" is not limited to just this, and small banners are lined up also in pillars here and there.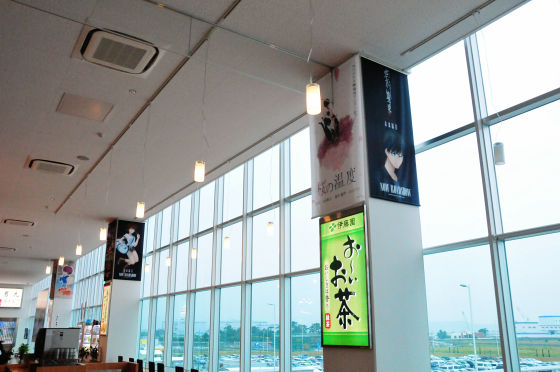 "Tales of Gakuen (Academia)Starts serial with "Charakibi" and "Tales of Magazine"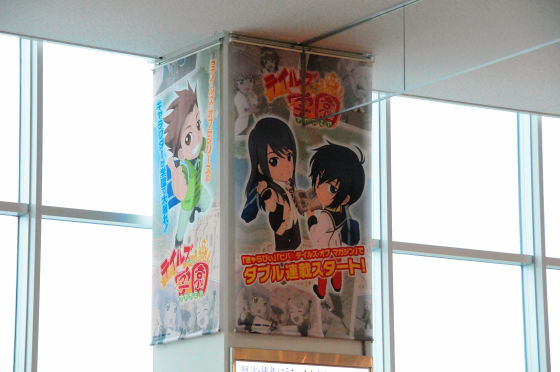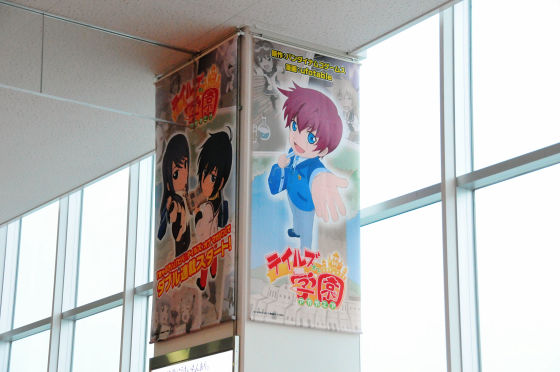 "U-no's daily life"The second phase starts from January 2014, the neighbor is released on January 30, 2014"Makai Senki Disgaea 4 Return".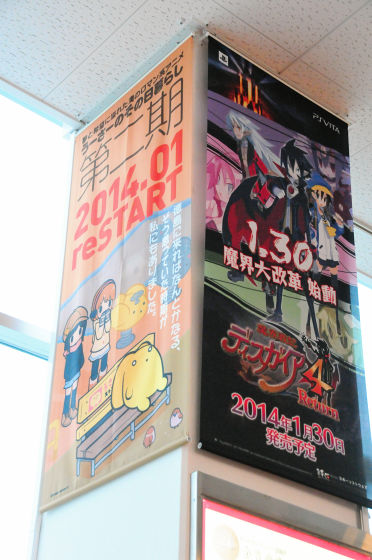 "Empty boundary future future evangelism" is currently popular road show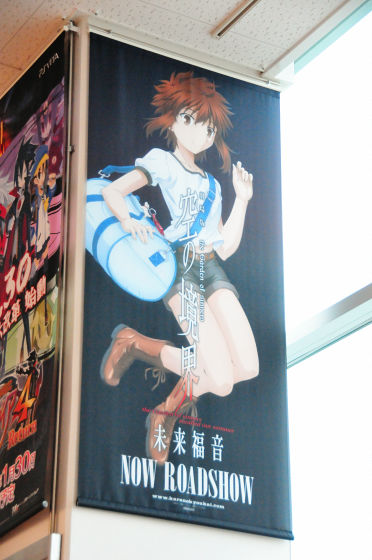 Sold on 26th September 2013 "Alcádiz's Senki"Tokushima limited animation movie which can not be seen unless it comes to ufotable cinema for now"Cherry Temperature".



This is also the "sky boundary future gospel", Mikiya Kurogi version.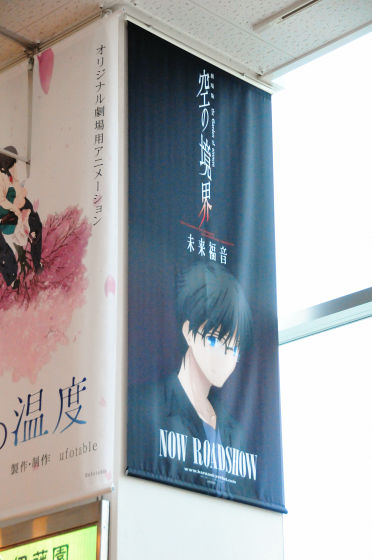 Drama CD will be released on 27th November 2013 "This boy is called a bad person"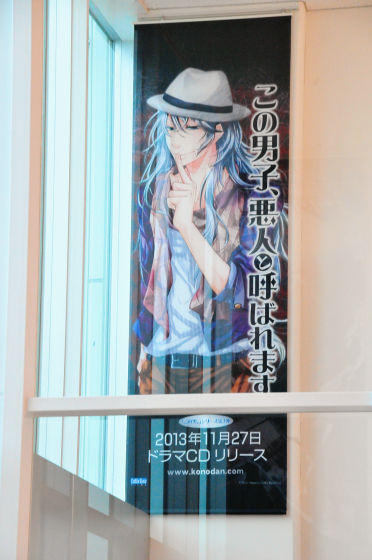 "Ginga Machine Squad Majestic Prince"Game development project is in progress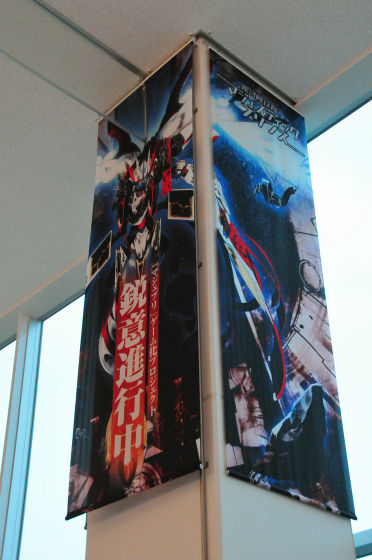 Also, new comic books are moving.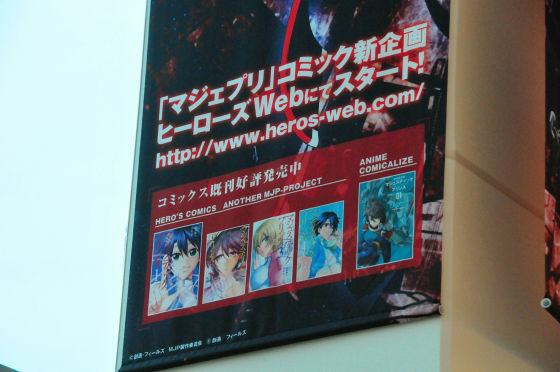 Nitoro Plus signboard girl · Super Sonico is "And soAnimation is decided as "



The broadcast finished in September "A sunday without God"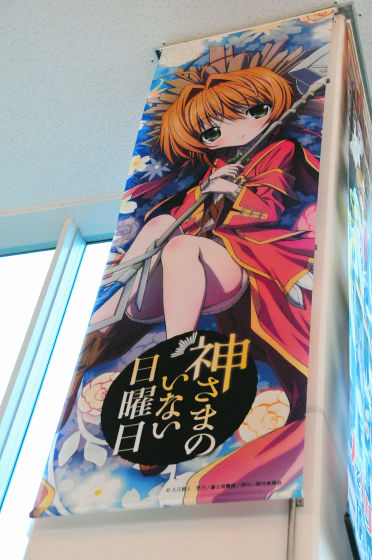 Also in September the broadcast finished "Dogs and scissors look good"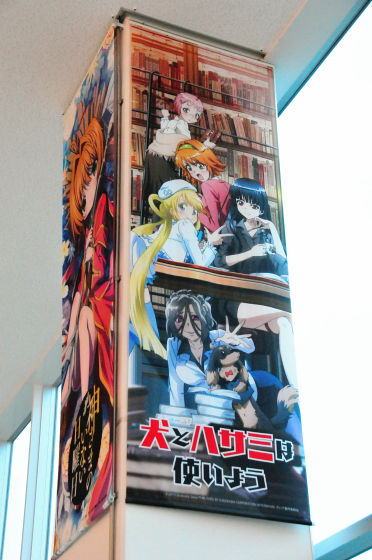 This is the beginning of broadcasting from October "Freezing Vibration"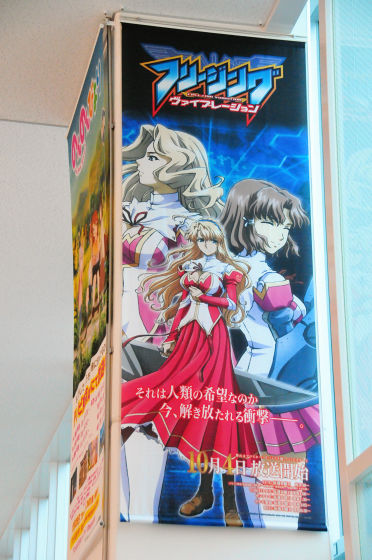 "Lunar rain"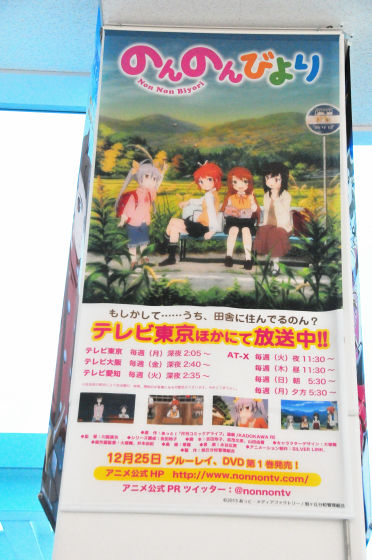 "Tales of Symphonia THE ANIMATION" is released on November 6, 2013 TRILOGY BOX which collectively includes Silvarant edition, Tessara all-world integration edition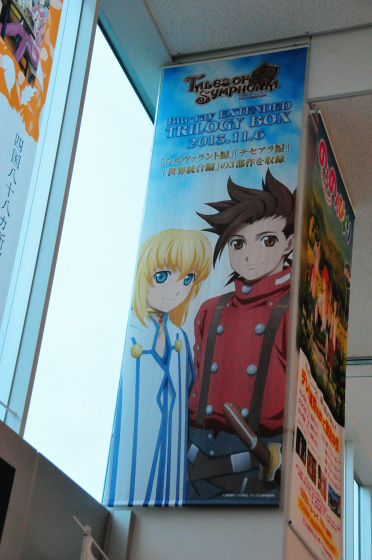 In addition, new work notice. "Oenro" whose Euphor table is in charge of painting and painting starts from October 15 in the morning paper of the Tokushima Shimbun.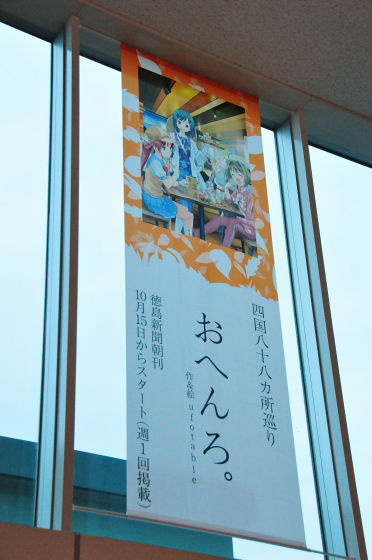 Anime Mirai 2014Is responsible for the production by Ultra Super Pictures, A - 1 Pictures, Shin - Ei Movie, Studio Studios (STUDIO 4 ° C).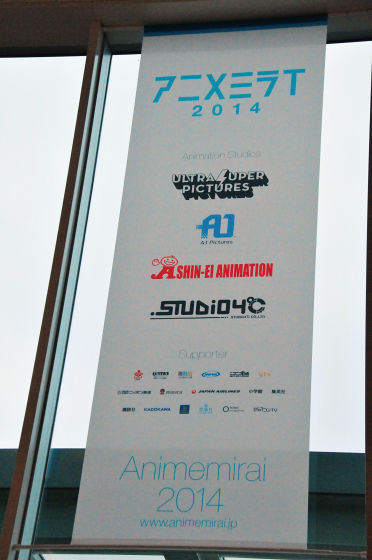 Work of New Year 2014Wake Up, Girls!"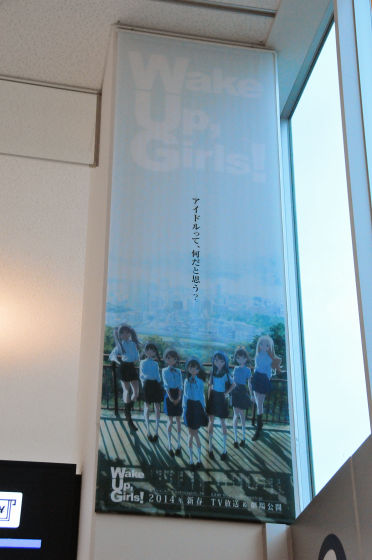 Start in January 2014 "Noragami"



Series started on Young Jump from November 21 and TV animation is decided as "Hamatra".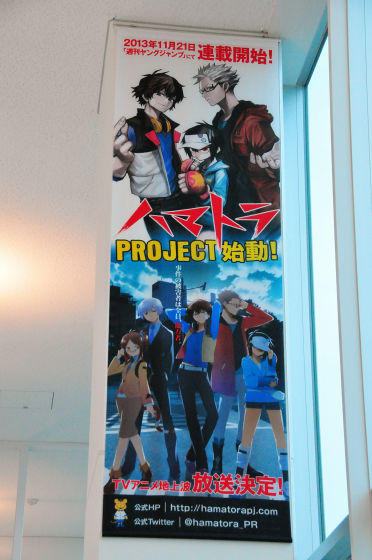 In the departure lobby on the second floor, a panel of a huge Awaodori poster was installed ......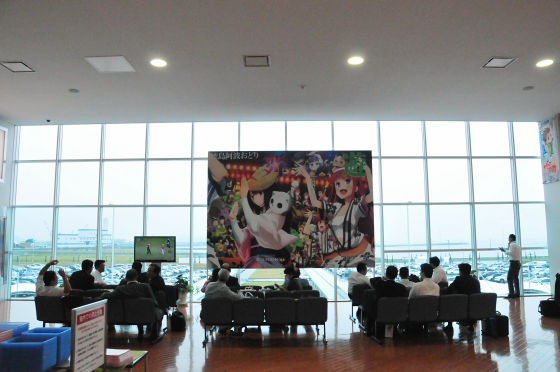 Furthermore, in the departure and boarding waiting room ......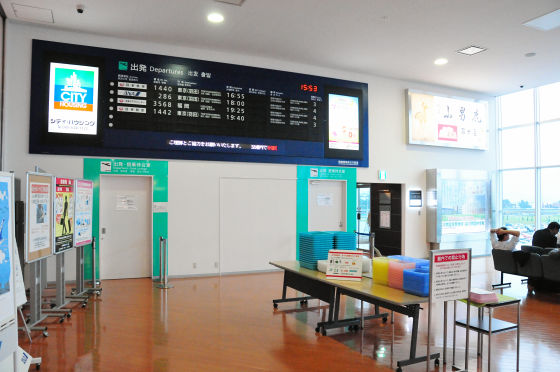 There are 9 types of "idol master" banners. This is a fun where you can only see people traveling from Tokushima.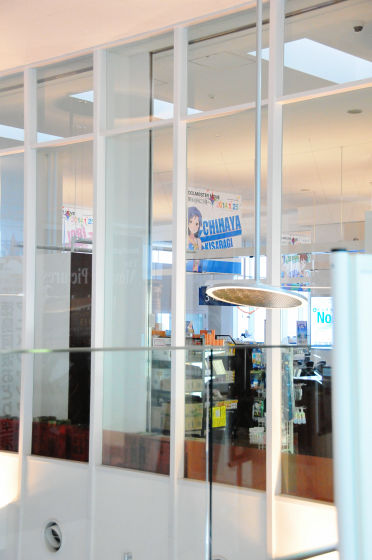 People who come to Machi ★ Asobi by plane will not overlook what the anime jacked airport is supposed to do.