Lawson "Omi beef baked pasta lasagna" to be sold only for a limited amount for 2 days tried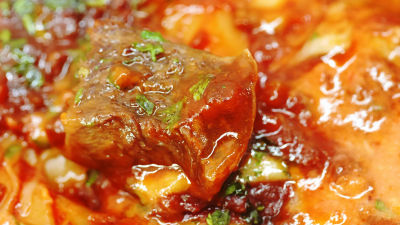 Using raw pasta called 'Pappardelle' of wide type, the sauce is a thick "Meat sauce" finished with red wine with onions, carrots, tomatoes and mushrooms added to the minced meat of Omi beef, "tomato sauce" using ripe tomatoes , Using three kinds of sources of "white sauce" with rich milk produced in Hokkaido, with mozzarella cheese and gouda cheese on the finish, blocky Omi cow on the topping, raw pasta and three kinds of sauces and cheese Let's make a five layer structure Deluxe lasagna "Baked pasta Lasagna of pasta shop Omi beef only now(840 yen including tax) ". It is only 2 days from 10:30 on October 4 (Friday) to October 5 (Saturday) 24 o'clock, so that it is limited to 50,000 pieces in the whole country, so what kind of quality is it finished in fact I decided to eat it.

Pasta shop now only pasta shop | Products · Tok information | Lawson
http://www.lawson.co.jp/recommend/static/pastaya/today/

The package is a box like a lunch box in the curtain in a dark purple and a little superior.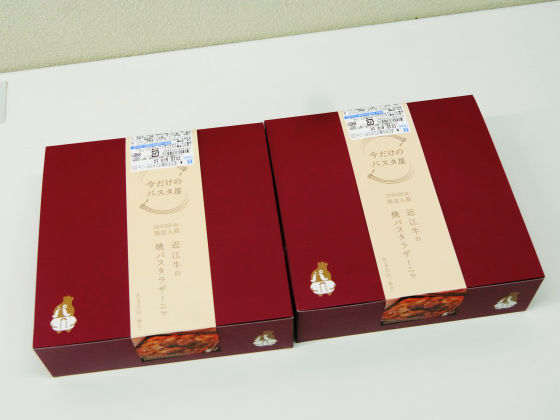 Comparing the thickness of the iPhone 5 and the box, it looks like this.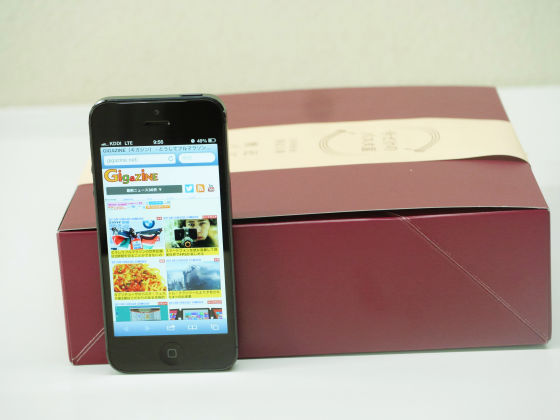 October 4 (Fri) appeal that limited arrival. Although it looks as a limited sale only for one day when looking at it, it is misleading expression of "arrival" to the last.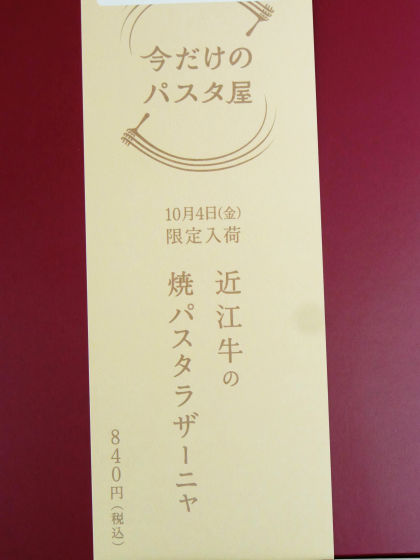 For raw materials you can check flavored raw pasta, tomato cream sauce, seasoned beef and so on.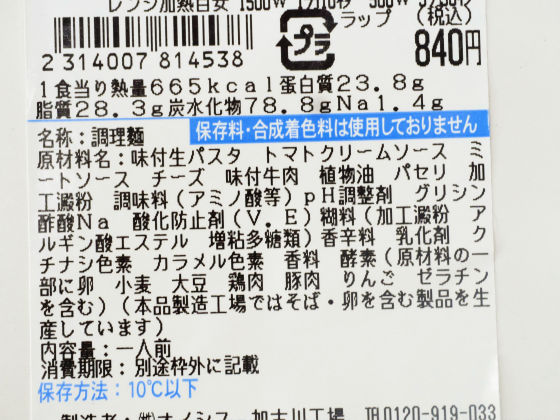 Illustrations of image images and uncle of a bearded pasta shop are also printed. Unpack the outer box.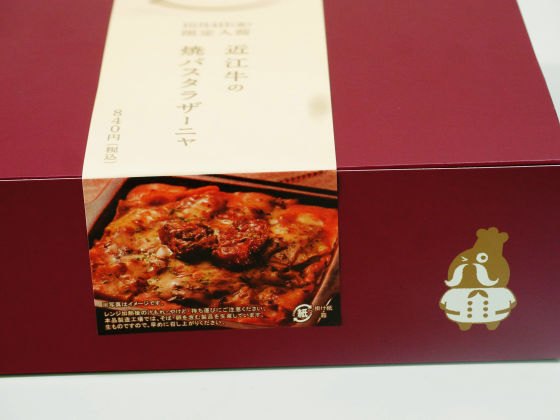 A message is written in the box as soon as you open it.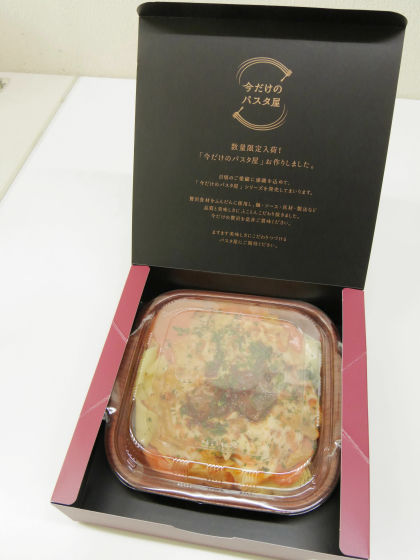 Here is also the expression "Limited quantity in stock!"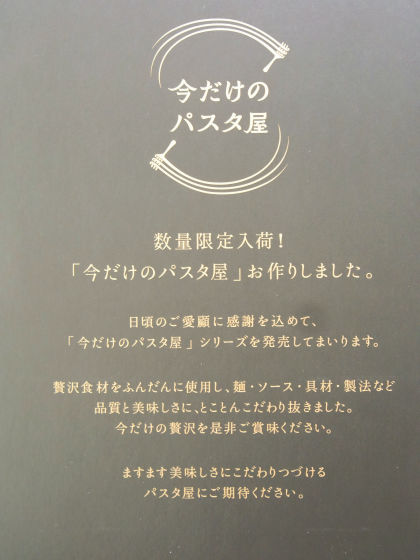 Remove it from the outer box of paper and warm it in range.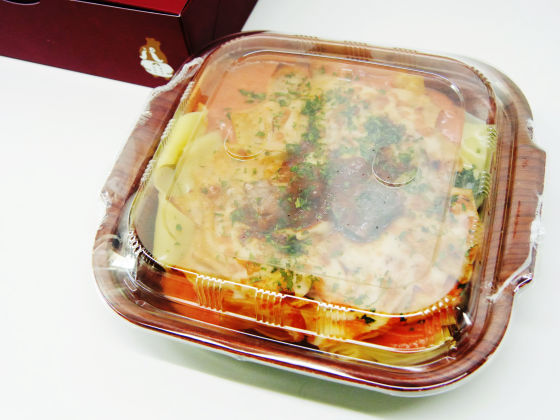 When you heat it will smell a little scent of lasagna cheese and tomatoes.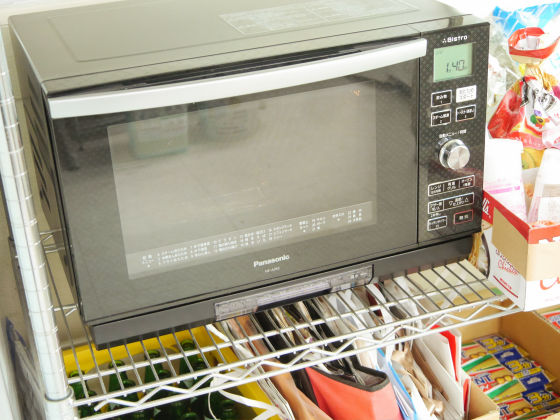 When warming is over, remove it from the range and open the lid. It is the Omi cow in the center that catches the eye.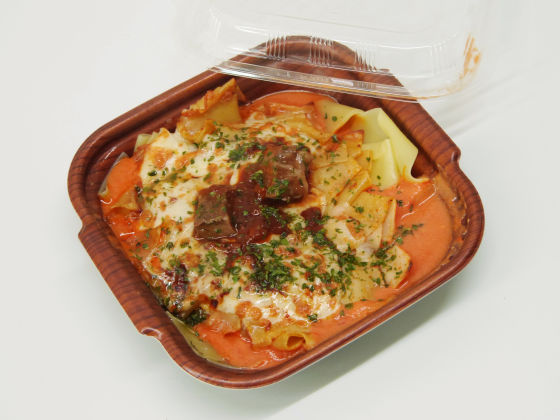 Immediately after I ran out of the range sauce and cheese were stuffy.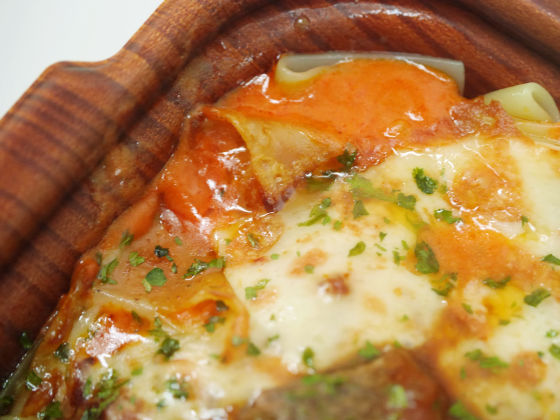 The bottom source seems to be a mixture of tomatoes and dairy products.



It's just called baked pasta and pasta has grilled eyes in some places.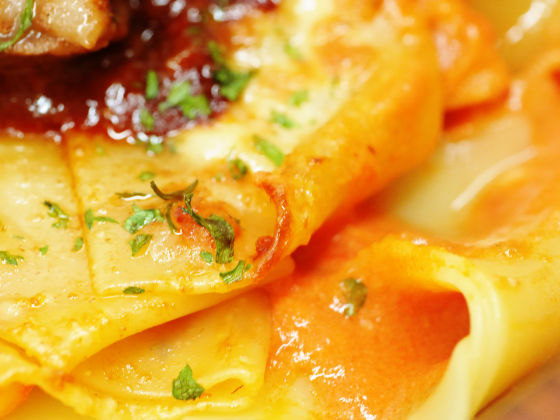 It feels good to have sauce like beef sauce. I will eat it.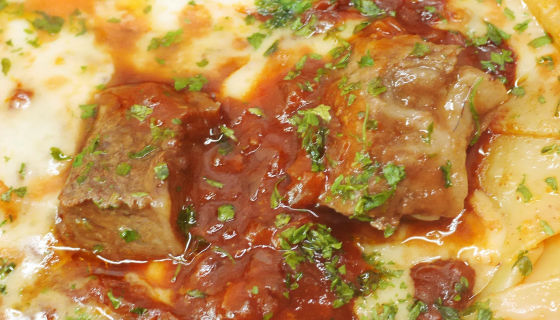 Omi beef is seasoned and it is difficult to feel that it is equal to what you can taste brand cow. The source to beef is definitely rich, high quality and good for convenience stores the higher level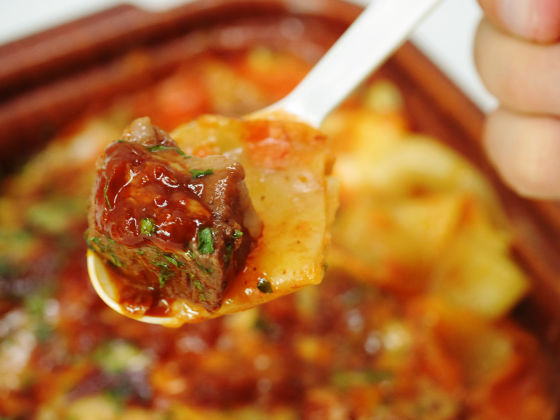 Cheese is also a toro. We add rice to pasta and the baked part tastes fragrant cheese.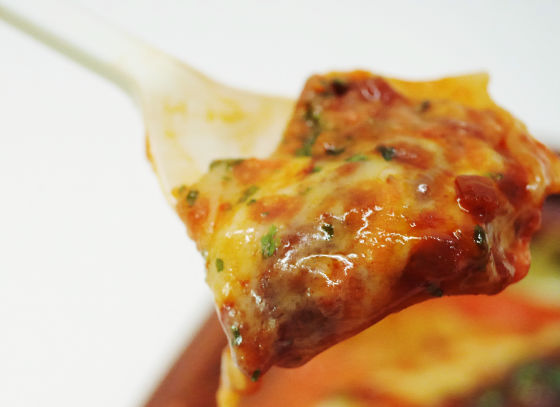 The sauce of tomato is mainly of tomato and cream, olives are also included and the smell is also good. For raw pastaPappardelleWhat is said to be used, we have received a rich taste with a mouthfeely texture on Uri Street. The baked part is slightly crispy texture. As a comprehensive impression, the hurdle has been increased by the extent that it was limited by limited items, so the delicate feeling that does not reach a bit for satisfactory quality is also enhanced. As a pasta that can be eaten at convenience stores there is only high but it is a good class, but as the name of "Omi beef" is attached to the product name, since the taste of beef is not as effective as its name, so sauce And I wanted more beef to use.



It should be cheaper than eating out at an Italian food specialty store, so it is recommended for those who want to eat something delicious at work or at home.