Electric bike "Xkuty" with stylish design that can be operated with iPhone application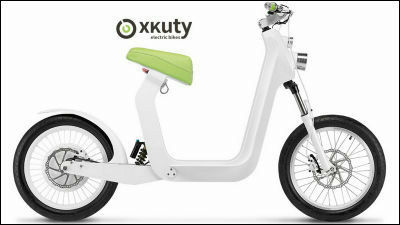 Since electric motorcycles can run with electricity alone, they are not only environmentally friendly, they will not be affected immediately even if the price of gasoline fluctuates. I can drive such an electric motorcycle in conjunction with the iPhone application, and the appearance is also stylish "Xkuty"is.

Xkuty Electric bikes
http://www.xkuty.com/en/

Xkuty looks like this. Although it is an appearance close to a bicycle, there is no pedal.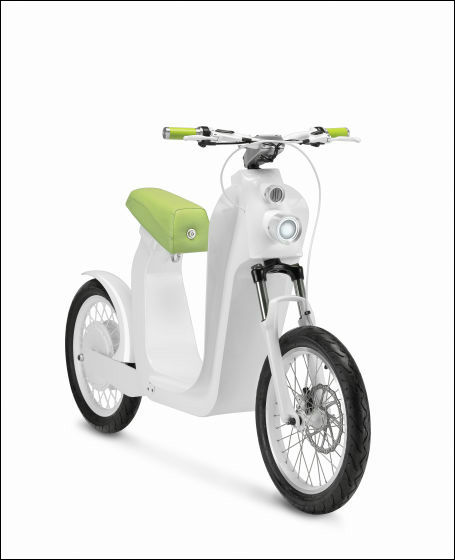 Adjustable height saddle.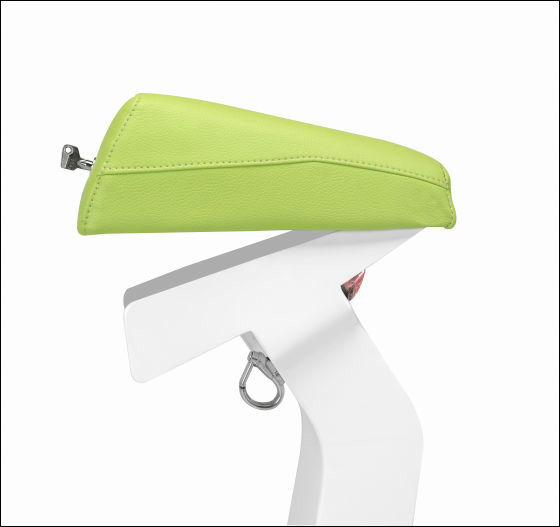 The iPhone can be installed in the middle of the handle, and it is possible to get off in a few seconds after turning on the power with iPhone.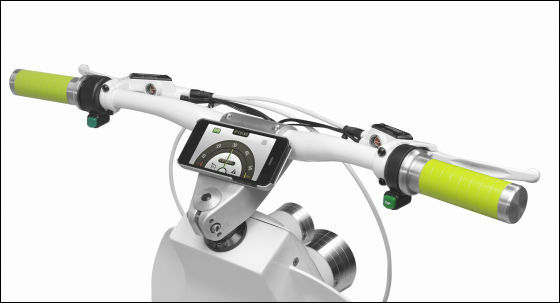 In the iPhone application, various functions such as "turning the power on / off", "speed adjustment / upper limit setting", "GPS", "driving learning function", "telephone number to the registration number at the occurrence of the accident", "operation mode switching (eco mode) Operable from iPhone.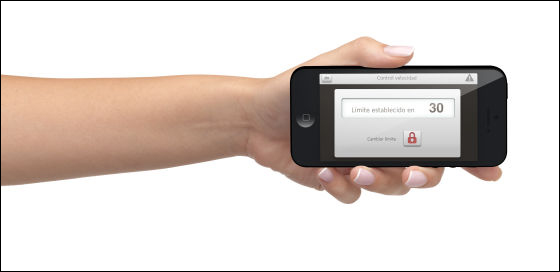 Front light in front.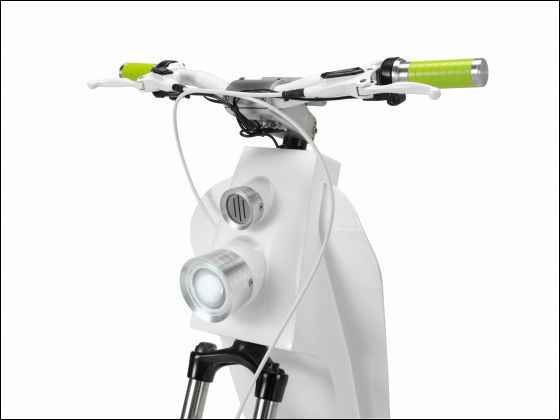 A dedicated Met is also available.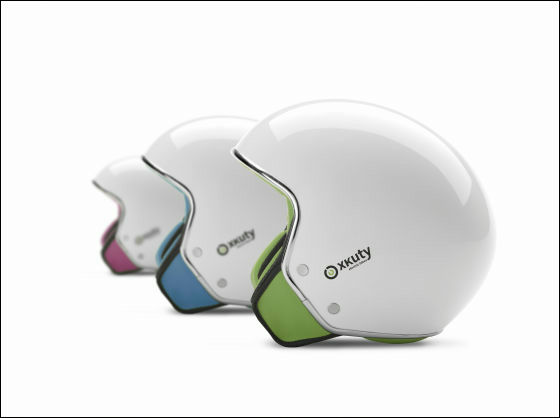 Battery can be charged up to full till 3 hours from normal plug. In addition, you can choose from three types of batteries, 40 km, 50 km, 100 km, and each price is different.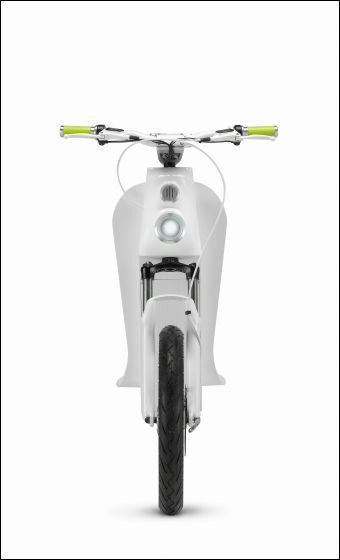 ◆ Technical specification

weight:42 kg
full length:1.87 m
Wheelbase:1.32 m
Seat height:79 - 85 cm
fork:100 mm × 20 mm axle
shock absorber:100 mm
Front / rear brake:Hydraulic type, 203 mm
tire:2 1/2 - 16 inches
Motor output:1200 W
Voltage :DC 48V
battery:40 Km (17 Ah) · 50 Km (23 Ah) · 100 Km (23 Ah × 2)
maximum speed:35 km / h

You can check how actually you are driving Xkuty from the following movie.

Xkuty - Tutorial, paso a paso


Xkuty is not yet released yet, but accepts preliminary reservations from the homepage, Xkuty with a 40 km battery is 2800 euro (about 370,000 yen), Xkuty with 50 Km battery is 2950 euros (about 390,000 yen), 100 Km battery Each one can be purchased with Xkuty of 3600 euro (about 480,000 yen), you can choose the color of the saddle and handle grip from 6 colors. Although it is not stated about the shipping fee, it is said that we will inform you of the amount of money that will be incurred in confirming the reservation.

In addition, no charge will be charged for pre-order, you can apply from below by entering name, e-mail address, phone number.

http://www.xkuty.com/en/