Google introduces a new search algorithm "Hummingbird" that affects 90% of search results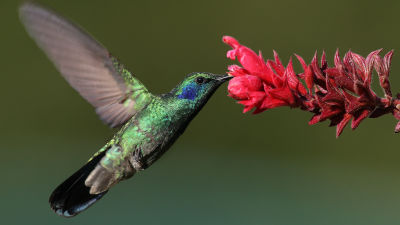 By Mdf

Google, the world's largest search engine company, celebrated its 15th anniversary on September 26, local time, revealing that it has redesigned the algorithms that have a tremendous influence on search results. The new algorithm is called "Hummingbird (Hummingbird / Hummingbird)", which is a large change affecting 90% of search results.

Google unveils major overhaul of its search engine
http://www.usatoday.com/story/tech/2013/09/26/google-overhauls-search-engine/2877491/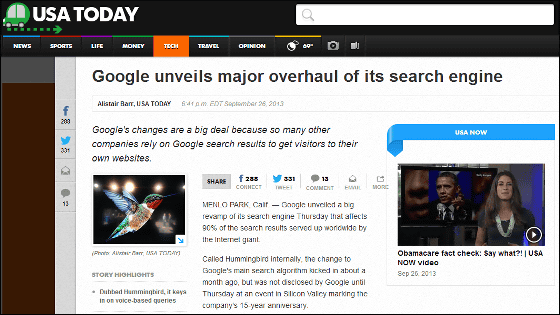 The search result of Google is not immutable, and continues to improve the quality by improving the search algorithm called "penguin update" "panda update". In addition to improving the algorithm this time, 90% of the search results will be affected by USA Today's extensive change called "overhaul of search engine".

From the user's point of view, Amit Singhal, a Google executive, says Google has made more appropriate and useful search results when trying to find complicated matters and complicated things.

However, as Google search has a big impact on business, Sameet Sinha, an analyst, said surrounding industries are keeping a close eye on what this large change is. "Google is playing an important part of web traffic, and any change in algorithm is a big thing."