29% of incoming mail is delayed in Gmail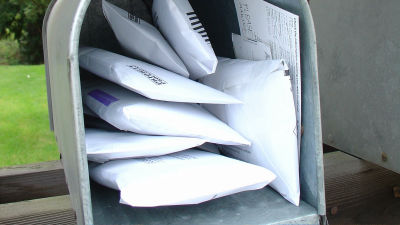 ByOran Viriyincy

From the night of September 23rd to the end of 24th around 11 o'clock, there was a problem with Gmail delaying mail reception. Although the problem has already been solved, it means that there was a delay in 29.1% of the mail received during this time period.

Gmail - Service Details Apps Status Dashboard
http://www.google.com/appsstatus#hl=en&v=issue&ts=1380034799000&sid=1&iid=043f082bc7cd18e15458318035d9bc7a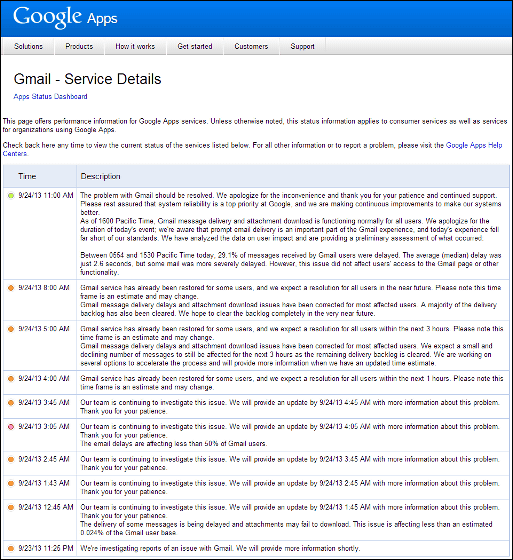 The problem was first reported at 23:25 on 23rd.

Delay of mail reception and download error of attachment occurred at 0:45 on 24th. At this time the affected users are less than 0.024% of the total.

Even if it comes to 3:54 on 24th, the problem is not solved, the influence is expanded to "less than 50%" by the user.

On 4th April 24th, there were reports that the problem was resolved by some users, and at 5 o'clock, problems were solved in many user environments. A complete resolution of the problem was announced at 11 o'clock.

According to Google, the problem occurred at 5:54 p.m. Pacific time 23 (21: 54, Japan time 23), the problem was solved at 15:30 (Japan time 24: 7: 30) In the meantime, 29.1% of the mail that was received was delayed. Since the middle value of the mail delay time is 2.6 seconds, it should not have occurred that "mail that should have been sent" has not arrived, but some mail seems to have been delayed significantly more than this.

By the way, the user's access to Gmail and other features had no effect.