Fruit and sweetness Modest yogurt exquisitely matches Morinaga Milk "Doublei" tasting review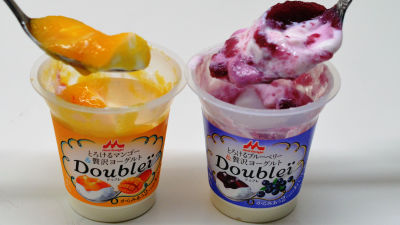 Speaking of Morinaga's yogurt, Greek yogurtParthenoHas gained popularity, but from the beginning of September it is "Doublei (Dubre)It is on sale. It was yogurt with fruity fruit jelly, it was a product that took many years to develop, so I became interested and tried it at once.

News Releases | Corporate Information | Morinaga Milk Industry Co., Ltd.
http://www.morinagamilk.co.jp/corporate/release/2013/0820_1595.html

Dubre's package is yellow in mango and purple in blueberries.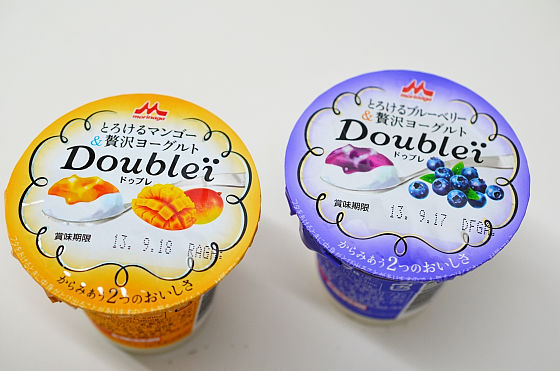 The mango package looks something like this. You can check jelly above.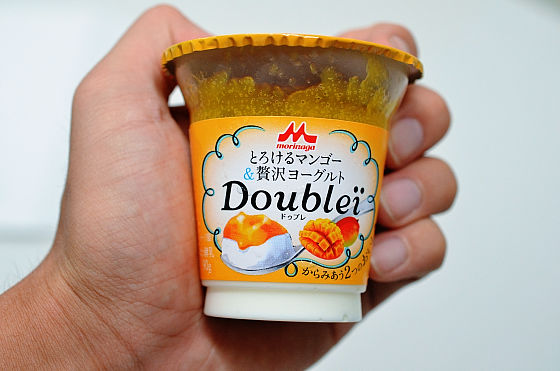 Illustrations of ripe mango are printed on the package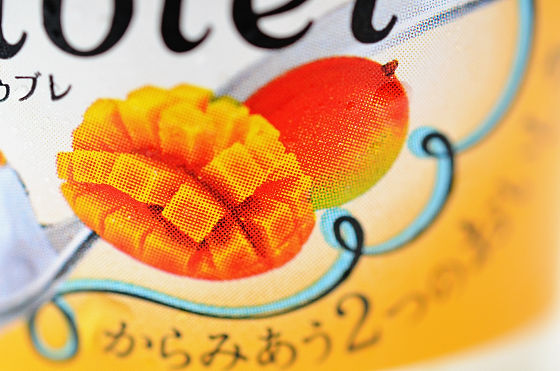 Milk product · mango puree can be confirmed as raw material, calorie is 93 kcal with a capacity of 90 grams.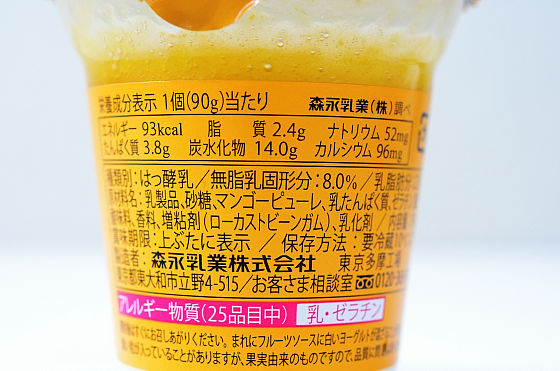 When opened it looks like this with plenty of mango jelly on top of the yoghurt.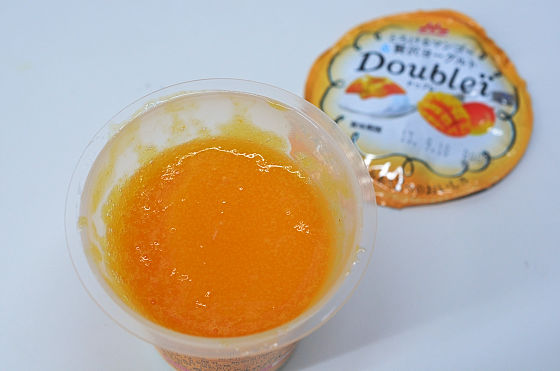 Jelly is not a jelly but a liquid, like a fruity sauce.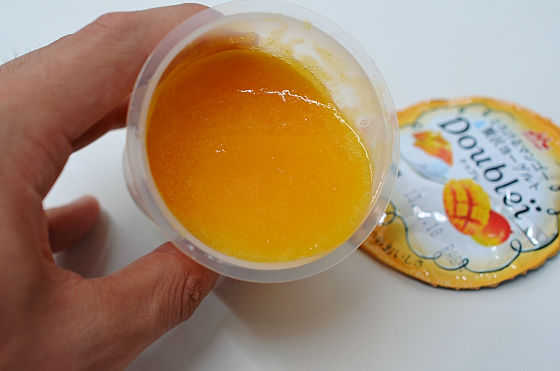 I will start scooping with a spoon.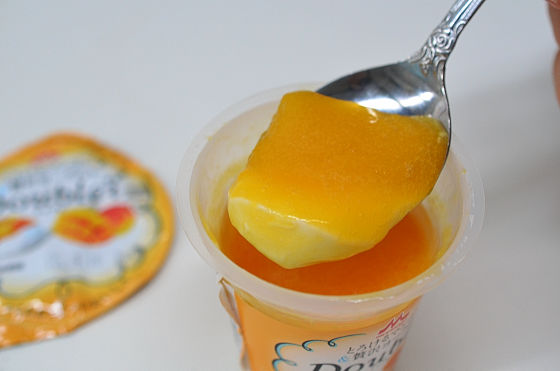 It is rich in mango jelly, it seems that the compatibility of yoghurt is well thought out with the moderate sweetness and sourness of mango. The yogurt in the lower layer is somewhat consolidated and sweetness is modest, so eating it with Jure is just right. There is a luxurious feeling that the texture is smooth from ordinary yoghurt.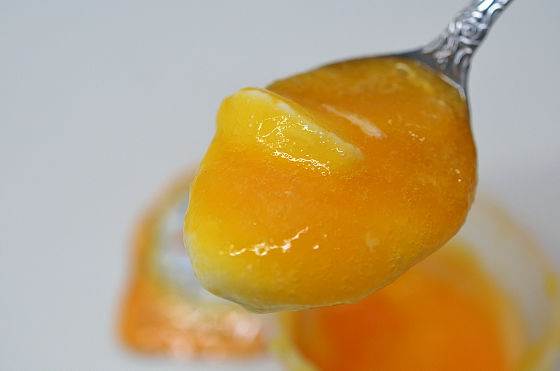 Yoghurt is finished in a somewhat consolidated texture, but it is not as hard as partheno.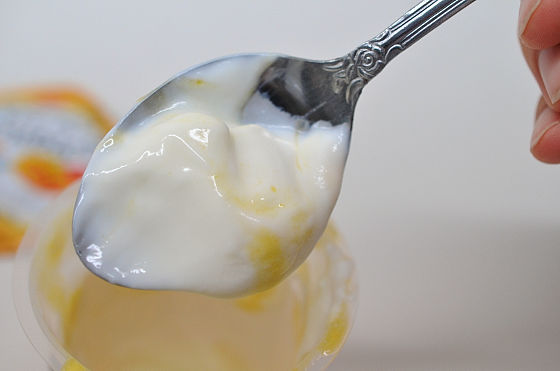 The blueberry is a package based on purple, and the design is similar to mango as a matter of course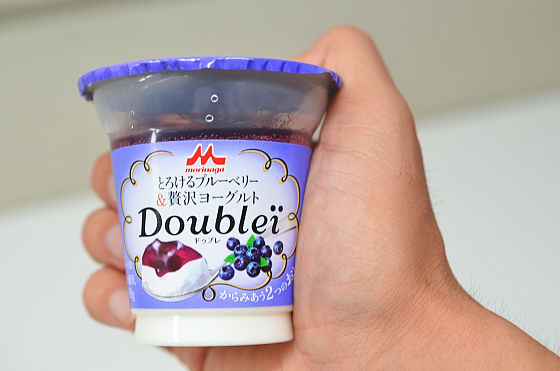 Illustrations of blueberries are also printed.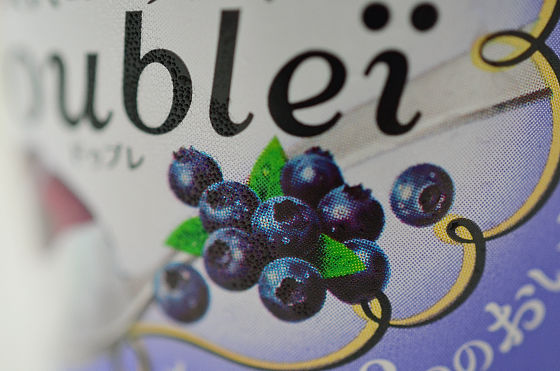 Dairy products · Blueberry juice can be confirmed as raw materials, calorie is 92 kcal, almost the same as mango.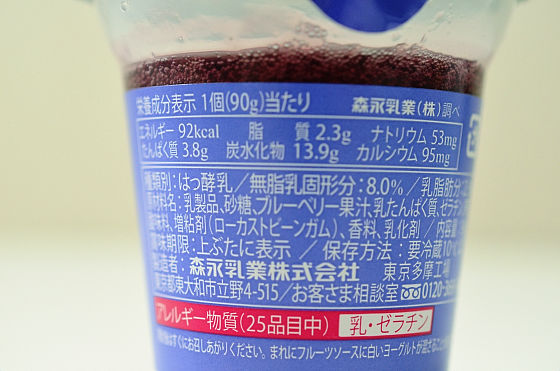 When opening it you can see purple-colored blueberry jelly.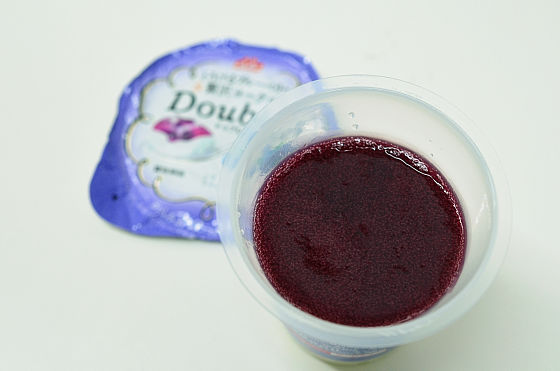 Blueberry jelly is jelly and slightly hardened. Even if you tilt it will not hang. I decided to eat it.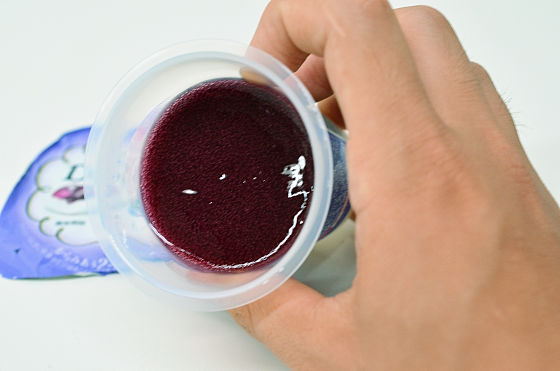 A classic combination of blueberry and yogurt acidity is good. Although there are many yoghurts mixed with these two, there are only a few yogurts that are not mixed, so in a state mixed with yoghurt, it is nice to be eaten even in plain.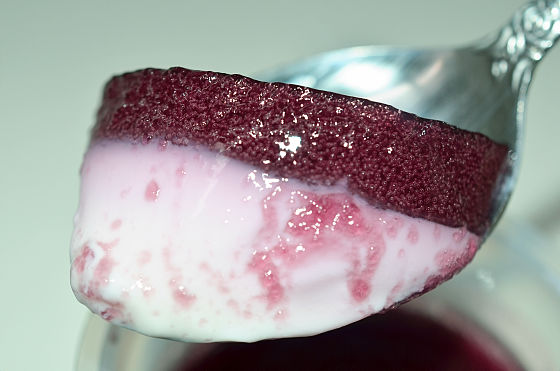 Although the price is 131 yen including tax and it is high for capacity, it is recommended for those who want to eat slightly luxurious yoghurt with less capacity.