I tried using "Android Device Manager" to find a lost smartphone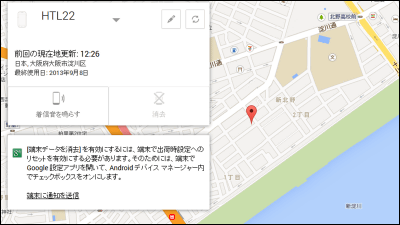 Suddenly, I noticed "There is no smartphone!", "Although it should have been placed around that sofa surely ..." or "When I was playing with a kid with a kid in the park I had it in my hand ... ..." Everyone should have experienced looking back once. Google's useful time to do that isAndroid Device Manager"is. If you can remotely acquire location information using the GPS of the smartphone or tablet, ring the ring tone remotely from the PC side, or lock the terminal depending on settings and delete / initialize the data inside So, I tried using it actually.

Android Device Manager
https://www.google.com/android/devicemanager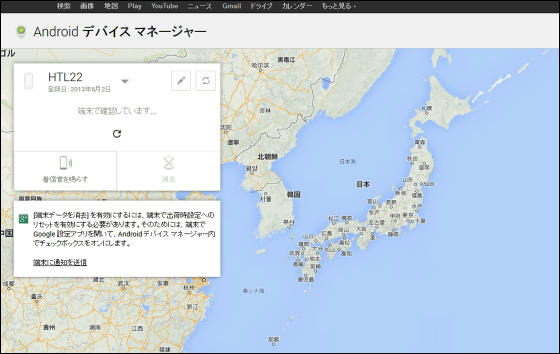 Android Device Manager - Google Account Help
https://support.google.com/accounts/answer/3265955?hl=ja

Find your lost phone with Android Device Manager | Official Android Blog
http://officialandroid.blogspot.jp/2013/08/find-your-lost-phone-with-android.html

◆ Setting on the smartphone side
First of all, make settings on the mobile terminal side. Tap "Google setting" on the menu screen.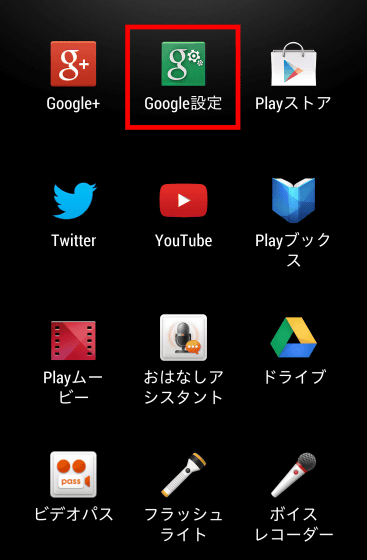 Tap "Android Device Manager".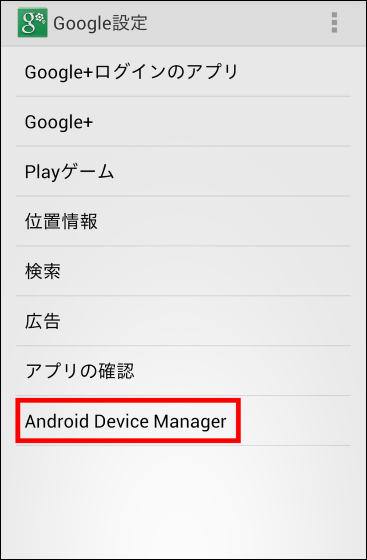 Check "Search this terminal remotely" and "Allow resetting factory settings remotely".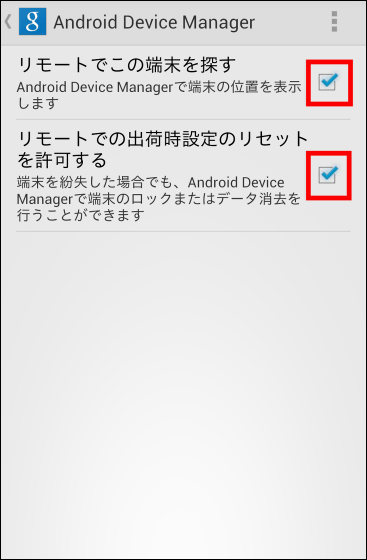 Return to the menu screen and tap "Settings" icon.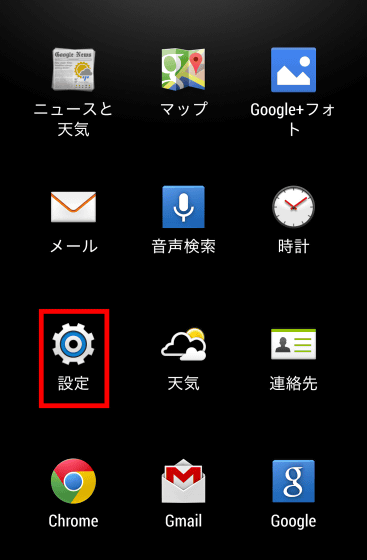 Tap "Location information".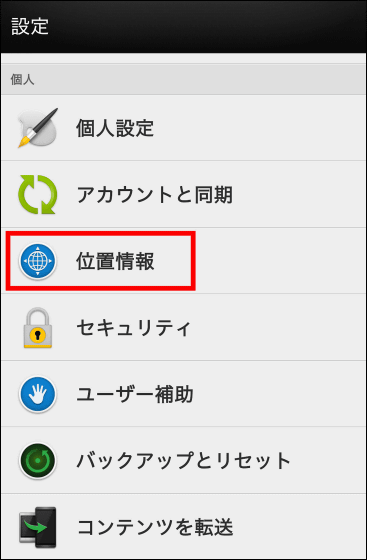 Check "Google location service" "GPS function" "Location information and Google search".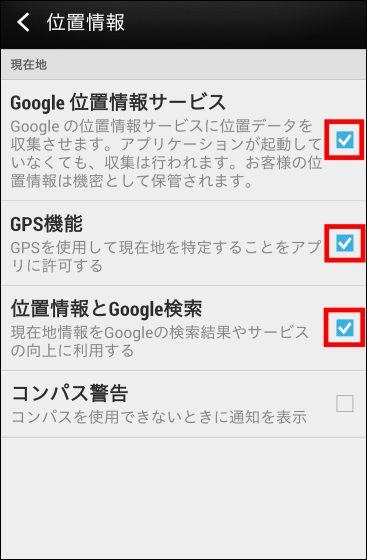 This completes the setting on the terminal side. Next, I actually look for the location of the smartphone using a personal computer. From this point onwards, if you read this intention to lose this smartphone, the presence will be improved.

◆ Check from a personal computer
When you notice "There is no smartphone!", Do not panic, from the browser of the PCAndroid Device ManagerAccess to. Since you need to log in to Google with the same account as smartphone, enter the account name and password and click "Login".




Click "Approve".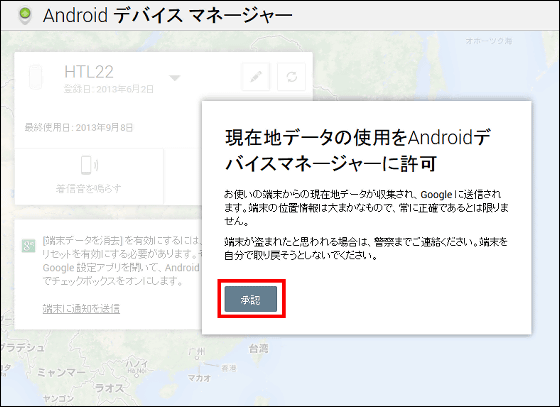 You can now send your location data from your mobile device. Click on the update icon in the window at the top left of the screen ......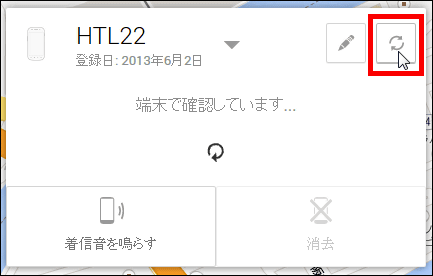 The current position of the terminal is displayed as a pin on Google Maps!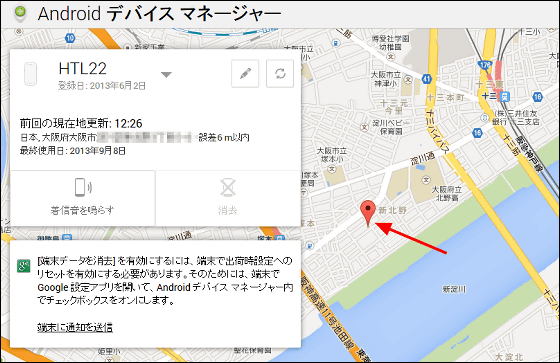 Expansion is also possible. You can see that there is a smartphone within this circle.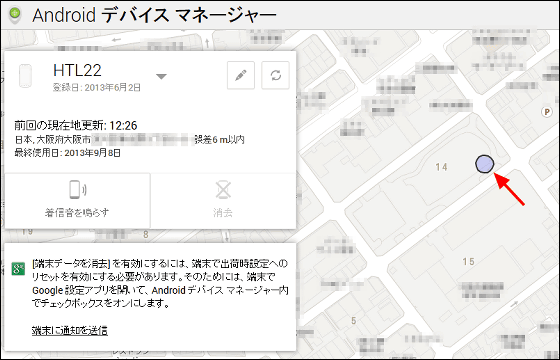 I hurried to the scene. Somewhere in this park should have a smartphone left behind.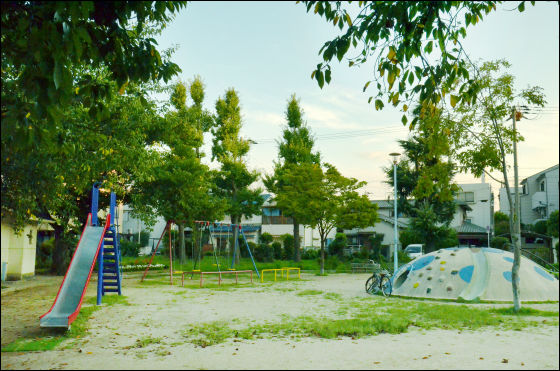 Further expansion of the map turned out to be in one corner of the park.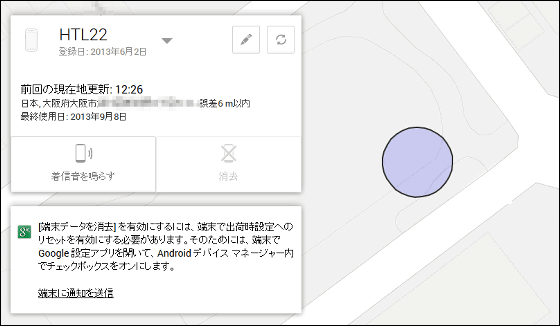 So I will be the next one. Click "Ring a ring tone".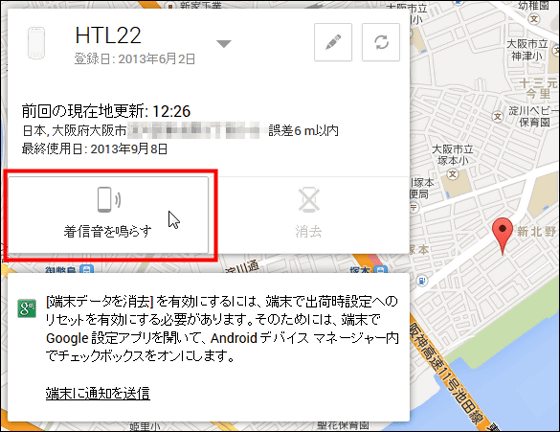 When you click "ringtone", ringtone will flow from smartphone.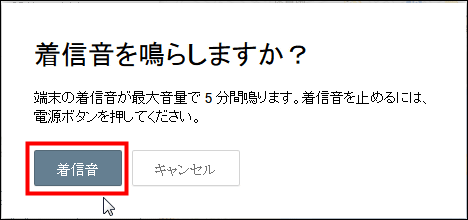 Here is the whole part until you can locate by ringing ring tones locally.

I tried searching for a cell phone with "Android Device Manager" - YouTube


No way, smaho was left behind in such a place! I just could not find it with my own eyes. It seems to be a great help when looking for a smartphone.

In order to use this function, it is necessary that the terminal is powered on and connected to the network, but if you operate it to ring the ring tone on the PC side, turn on the power You can make it sound when you turn it on or connect it to the network. Also, the reset operation is also executed at the time of going online. Because the smartphone contains a lot of information, it should be worth a try in terms of risk management as well.