Home security device "Canary" which records and notifies every aspect of the house with motion sensor and temperature sensor


When connected to Wi-Fi and placed in the house, since it is equipped with an HD camera, you can check the picture of the room at any time, sense what moves in the room with various sensors, see the temperature, humidity and air condition It is possible to learn the rhythm of the place where it was installed and to make smarter notifications Home security device is "Canary"is.

Canary - Smart home security device for everyone.
http://canary.is/

Meet Canary on Vimeo


This is Canary, it is impossible to distinguish what it looks only.



Canary has been chosen from many design ideas and is finished in sophistication.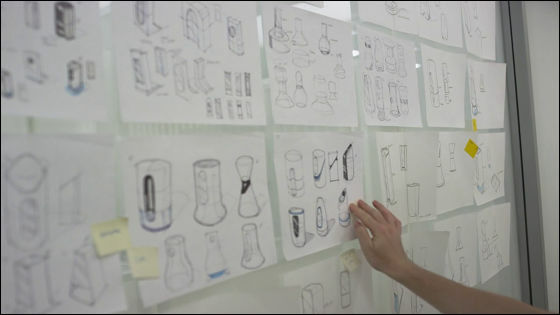 The size is 3 inches in diameter (about 7.6 cm), 6 inches in height (about 15 cm) and not so big.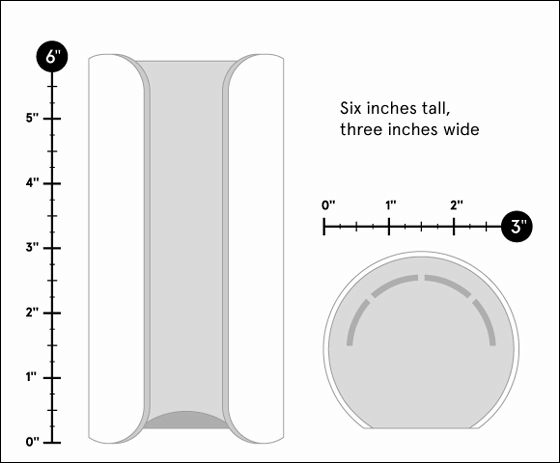 HD camera · high performance microphone · nighttime photographing function · motion sensing sensor · temperature sensor · air sensor · humidity sensor etc mounted. It is also possible to sound the siren by remote control.



When using it is OK if you connect to Wi - Fi this way.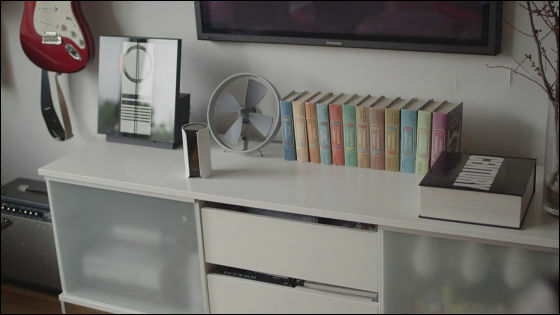 Then start Canary when you go out.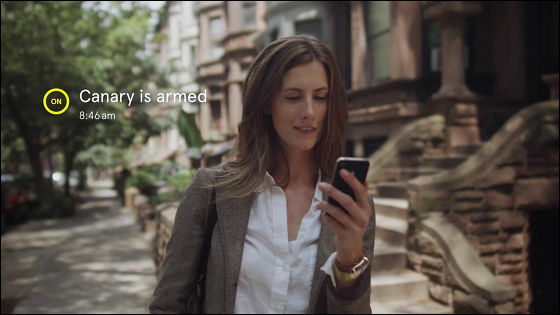 Check the house from the smartphone ......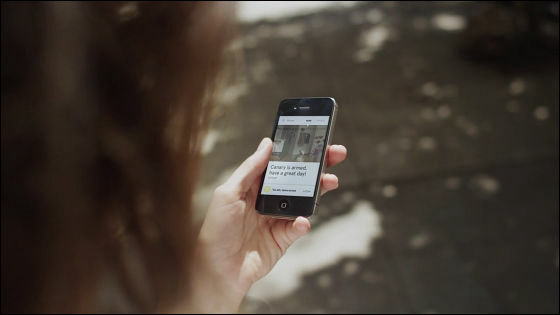 If something happens in the house, it will notify the smartphone like this.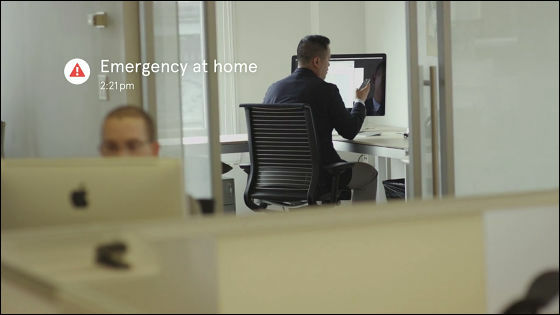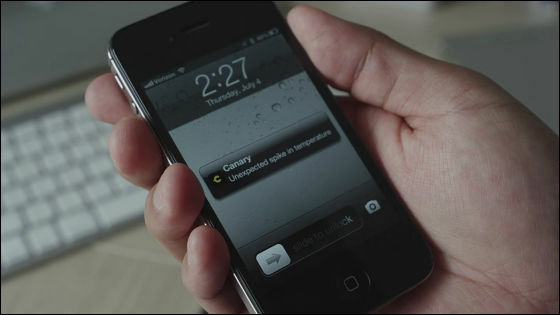 The application of Canary looks something like this. Because there is a motion sensing function, it will notify you like this if something moves in the house while running Canary.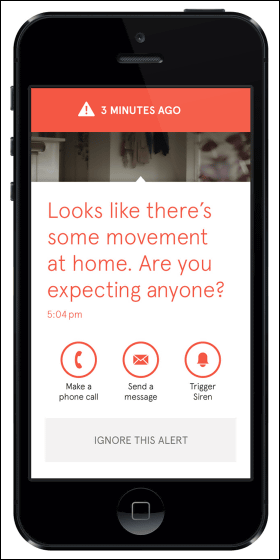 The main body is equipped with a temperature sensor, humidity sensor, air sensor etc. Can also measure the temperature, humidity, air condition etc. of the place where Canary was installed ......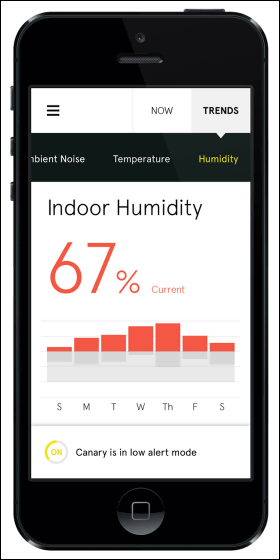 Various measurement data can be confirmed from the device which installed Canary application like this.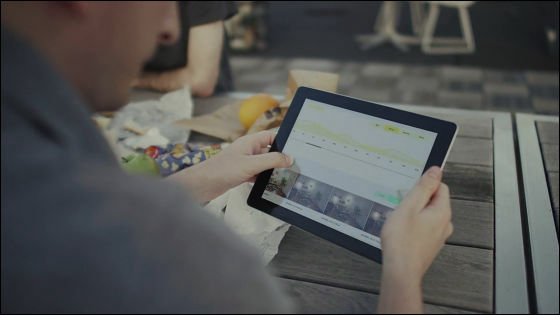 A function that tells the inside of the house on the timeline.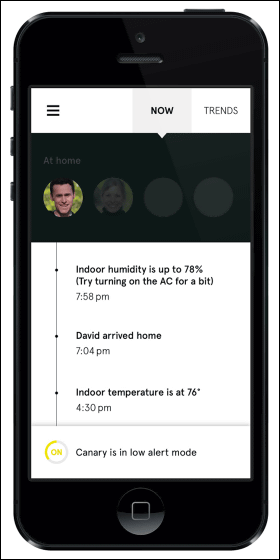 Of course it is possible to confirm the state of the house in real time with Canary application ......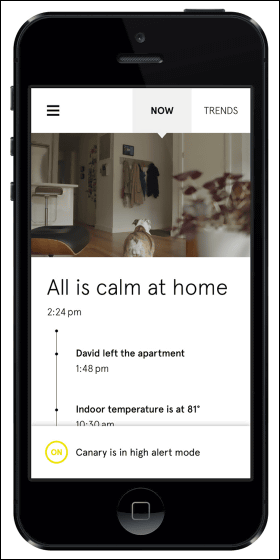 Multi-function enough to be able to check past images recorded by Canary from devices such as smartphones.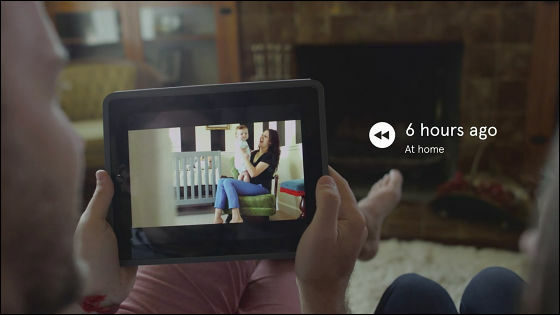 This Canary is currently a cloud funding siteIndiegogoWe are collecting more than four times the target amount of 100,000 dollars (about 10 million yen). It is possible to get with a capital of 199 dollars (about 20,000 yen), and the deadline of investment is local time at 11:59 pm on Monday, August 26.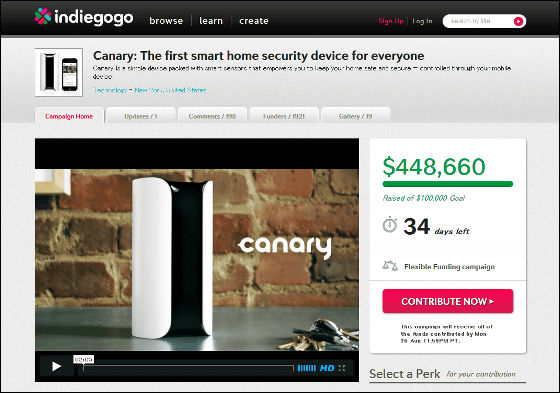 Although there are many methods of home security, there are many people who use the home security service cost money and something troublesome, and those who are not looking for a tight security so far but do not do anything is anxious ... , Perhaps it is a perfect device for someone who wants to check everything with your own eyes.