A font "FONTA" that everyone creates and registers letters and pictures one by one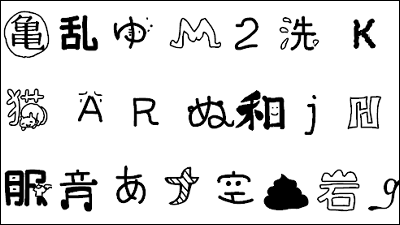 There are many types of fonts from practical to those that are superior in design, but users write letters and draw pictures one character at a time, everyone has unique unique fonts that are only one in the world It is "FONTA" service to make up with.

FONTA font to make one by one character
http://fonta.kayac.com/

When accessing the above URL, a random list of fonts is displayed. The characters written in black color are already registered by the user and those written with light gray are not registered yet by anyone. Click on the picture that is displayed in this list and the clock sticks to the inside of the convex.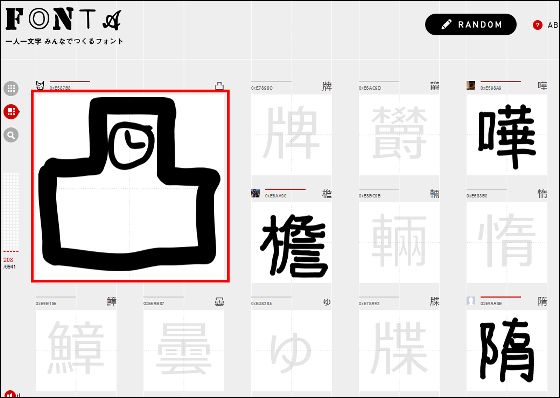 Then, the reading method of the kanji, the radical, and the name / icon of the user who registered this font were displayed. If you click on the arrows on the left and right of the page to see what else is registered, then ...



"Swastika" like a person with one knee raising his arms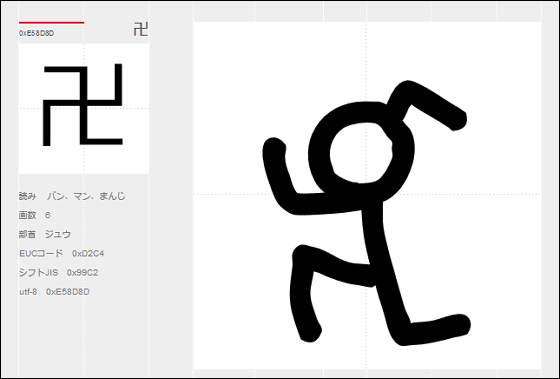 "Hara" was in Romanized notation.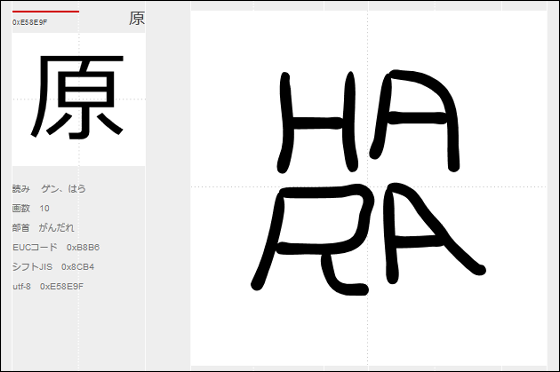 "Harmony" is a face hidden in the mouth of the making.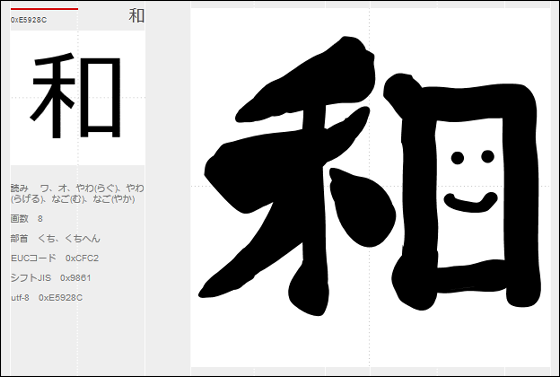 "Kei" is a finished appearance that looks like a face when the eyes and mouth are drawn in the whole.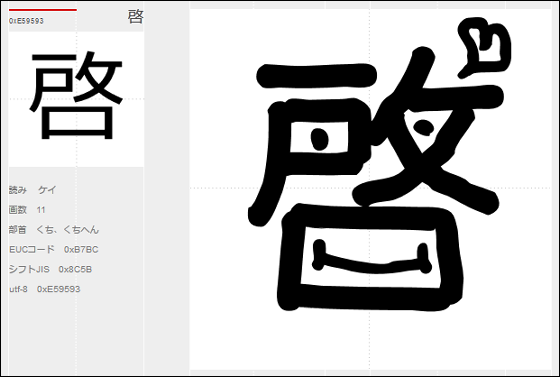 "Vessel" is poked four "mouth" all in hot water.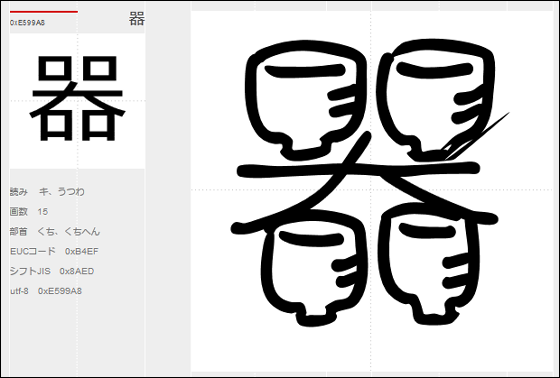 "Decoy" has a pottery attached to "ization".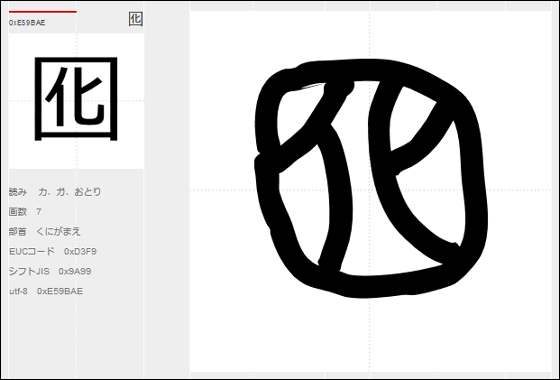 There are many unique fonts, but there were some that were beautifully written like "Castle".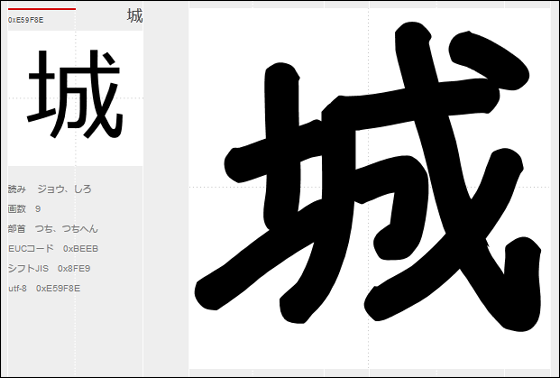 Next, let's register the font. Mouse over the font you want to register and click "WRITE".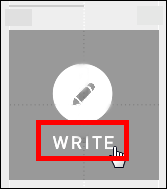 A Facebook account is necessary when making fonts with FONTA. Click "Facebook LOGIN" and log in to FONTA on Facebook.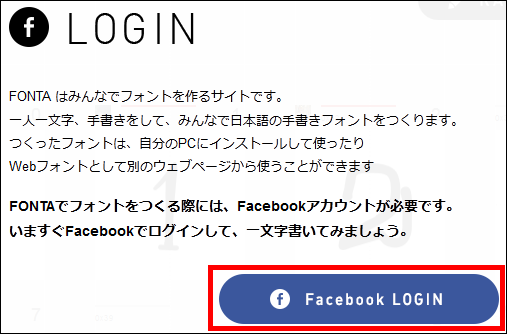 Enter "Mail or phone number" "Password" in order and click "Login".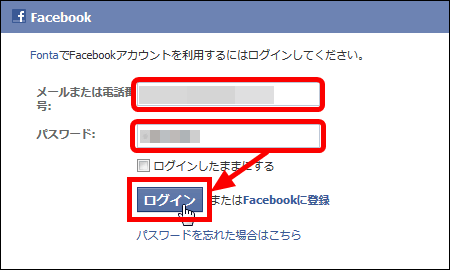 Click "Use Platform".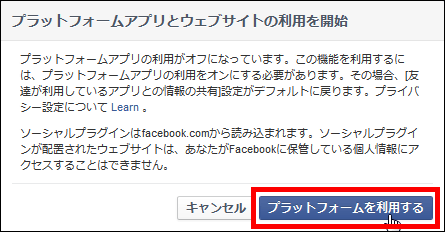 Click "OK".




Click "OK" here as well.




When Facebook login is completed, the following screen will be displayed. The characters written in the large white space are registered as fonts.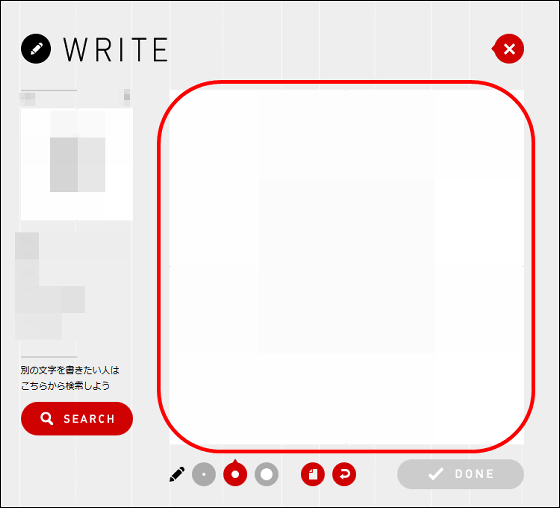 After downloading FONTA and using it, even if you type "Hello. GIGAZINE.", Unregistered characters are not displayed, so it will be displayed as "G GAZ.".




Even if you type "AIUEOKUKUSHIKUSASISUSishisho", the characters displayed properly were "A" "S" "SU" "S" only.




Fonts registered by everyone can be installed on the PC or used as Web fonts, but since the registered letters are too few in the article writing stage,Be usableIt has not reached the level of. Nonetheless, if we increase the number of letters that people cooperate to register, it will be the birth of only one unique font in the world.