Why are 3D printers getting cheaper and cheaper? Finally the one with less than 20,000 yen appeared

ByKillbox

About 29 years since 3D printers were invented in 1984, in the 3D printer marketInexpensive products that can be purchased for about 45,000 yenThere is more and more appearance. The reason why 3D printers are temporarily expensive and ordinary people were hard to handle, why the 3D printers are cheap rapidlyArs TechnicaI am exploring.

Why basic 3D printers are crazy cheap now | Ars Technica
http://arstechnica.com/business/2013/06/why-basic-3d-printers-are-crazy-cheap-now/

In the United States, two special offline shops specializing in 3D printers are already open, and it seems that people's interest in 3D printing is increasing. It is on sale for $ 300 (about 29,000 yen) to respond to people 's interest in 3D printPrintrbot SimpleOr 200 dollars (about 19,000 yen)Makibox A6 LTAnd inexpensive 3D printers have appeared one after another.

Stratasys, a 3D printer maker that acquired MakerBot that released Replicator 2 in 2012, announced that sales of 35,000 to 40,000 3D printers will be sold in 2012 and double the sales in 2013 It is said that.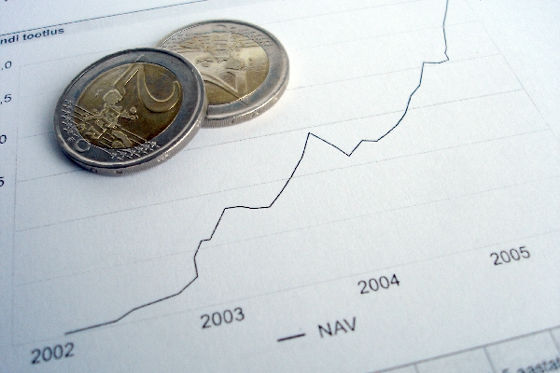 ByWirawat Lian-udom

magazineMAKEMark Frauenfelder, editor in chief, said that as the price of 3D printers steadily declined,Using cheaper hardware · Expanding the 3D printer industry · Trial and error to make the low-end 3D printer cheaperIs cited.

The MakerBot Replicator 2 that is currently selling at $ 2,200 (about 215,000 yen) can print large items, but the base part of the print is 49 cm x 42 cm x 38 cm. Meanwhile, Makibox A6 LT which is 200 dollars (about 19,000 yen) is not big enough to print, the base is 29 cm x 23.5 cm x 23.5 cm and it is only about a quarter size of Maker Bot Replicator 2. Mr. Frauenfelder states that MakerBot Replicator 2 is a desktop PC and Makibox A 6 LT is like a netbook and it is said that Makibox A 6 LT is sufficient for personal use and home use.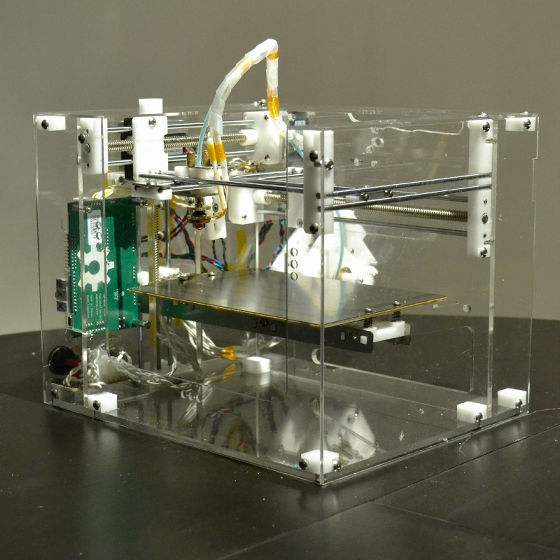 According to Mr. Jon Buford of Makibox, on the main part of the 3D printer where other companies are using belts and pulleysCNCInexpensive machines that are also used in machinesLead screwIt is said that the price of 3D printers has been reduced by using.

In addition, it seems that a small company that creates 3D printers purchases large quantities of parts, resulting in cheaper 3D printers and being returned to consumers.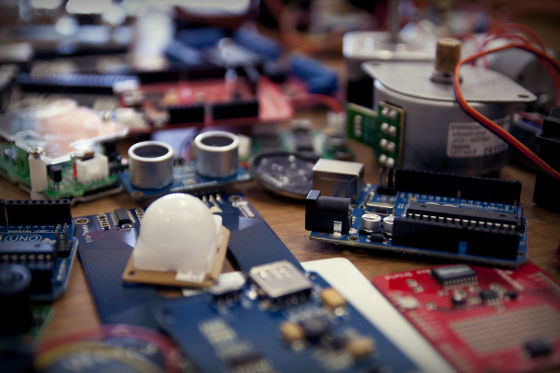 ByDigitalarti

Peter Basiliere, an analyst in the 3D printing industry, said, "Unlike general printers, 3D printers that require specialized inks such as proprietary software and resins besides the main body can not yet be mainstream However, as the number of students studying 3D modeling in high school is steadily increasing, it may be the day when 3D printers become mainstream.The same thing as the current situation of 3D printing industry is in the 1980's PC It was happening in the industry ".
in Note, Posted by darkhorse_log