"Outbox" which can collect and scan the letters and envelopes delivered to you by the car and view it from the iPhone · iPad etc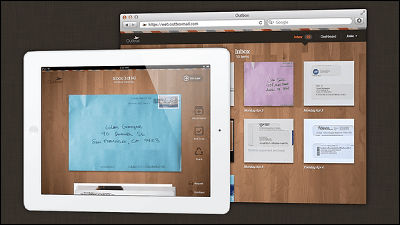 "Outbox" is a service that scans and converts various mail items that arrived in real to data, and can be viewed and organized from applications and browsers. Instead of forwarding it to a specific address, you actually run to the front of the maildrop in the place where you live in the car and come back to collect, after you scan it you will properly return the necessary mail items and will return it properly. Also, it is also possible to use e-mails from specific senders without scanning and haste to garbage boxes as Poi, so to speak, "spam filter in the real world · spam filter".

Outbox - A beautiful inbox for postal mail
https://www.outboxmail.com/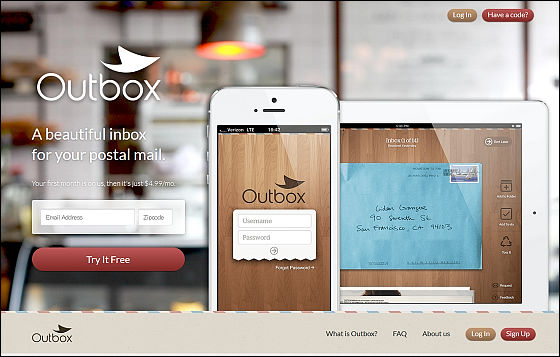 When applying for service, this car will run seriously three times a week until my mailbox and collect only the mail addressed to you. Even if you have a family member or roommate, that's fine. Also, if the key is locked, send out the photo of the key at the time of application and the Outbox will create a key to open it and collect it. In the case of a slot type integrated with a door or a garage door, a keyed post hooked to the outside is rented out and used. Of course the matching key is destroyed when the service is stopped.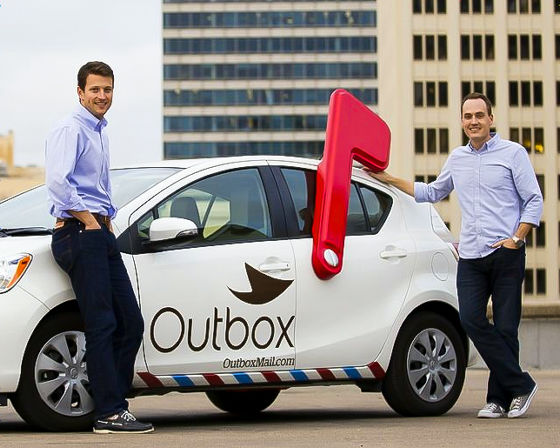 It was collected and scanned during that day,Dedicated iPhone / iPad application, Or browseable and organized from the browser.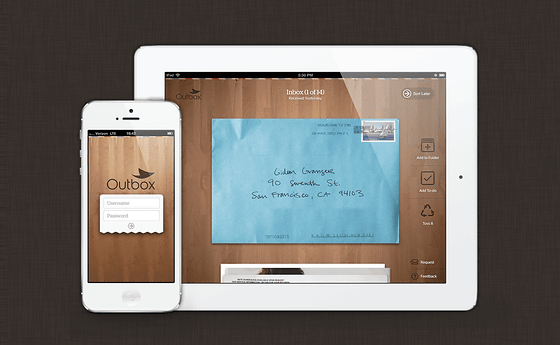 For iPad like this, it also scanned the outer side of the envelope properly,SecurityI am also careful about turning it on.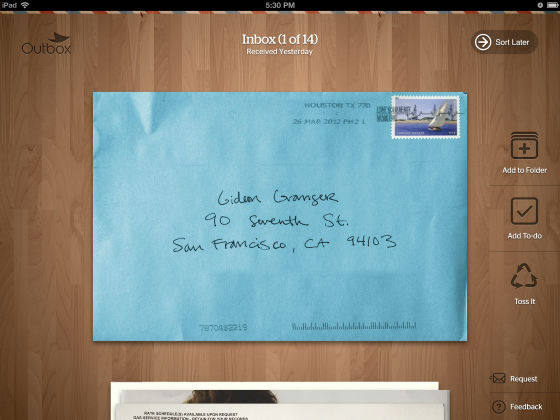 The mail items scanned in this way can be organized with feeling "invoice", "coupon", "invitation letter", "go to the trash can". If you designate spam mails, mail items from the sender will not be scanned again from next time, so it will be very convenient because you will be poured by haste.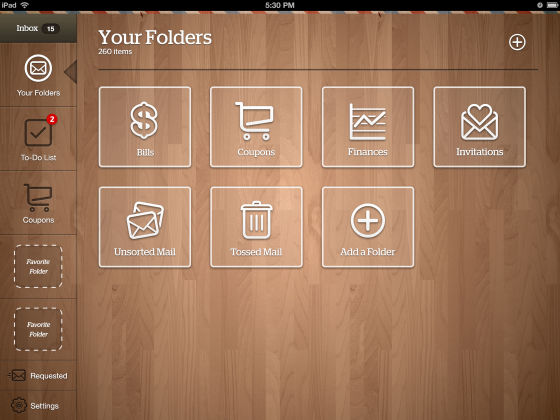 For iPhone application log in like this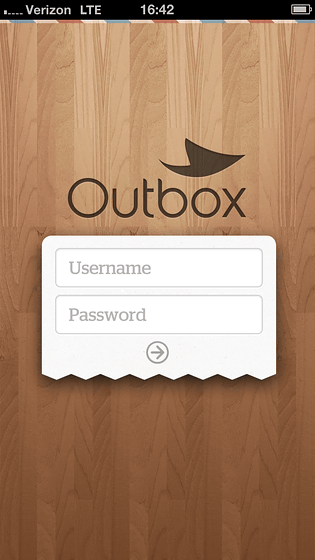 Can be confirmed in the same way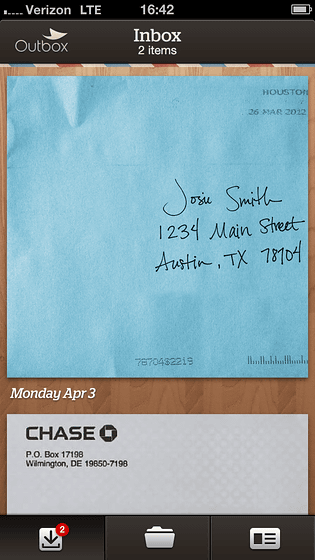 Organize screen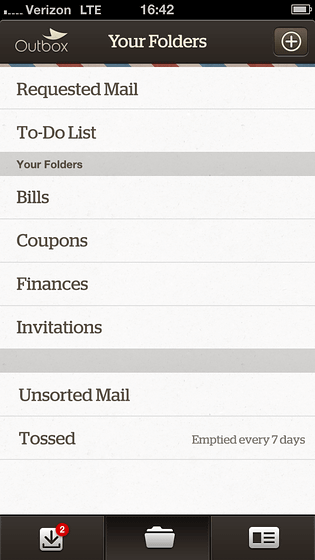 If you find a postal item you want returned to hand, check the request and come back to the mailbox, the timing is twice a week.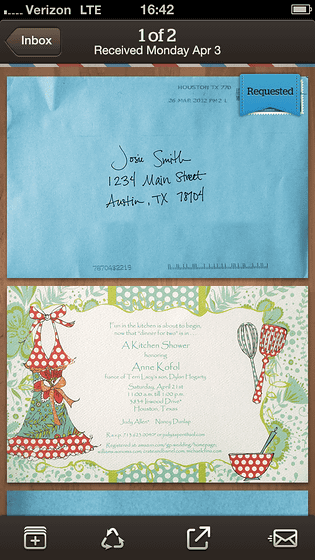 The usage fee is free for the first month and $ 4.99 per month (about 500 yen) from the following month, and the service area is Austin, Texas, San Francisco, California, but it is planned to expand further in 2013 , Android application is expected to be released as well.