Application "Elevatr" which can efficiently summarize startup ideas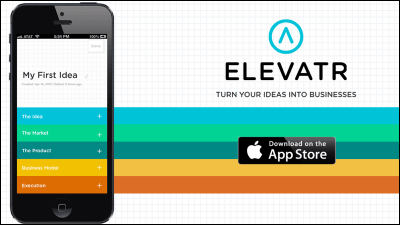 The idea for launching startupEvernoteIt is one way to write it down in an application such as, but what is missing idea to commercialize the idea just in your own head? If it does not come to say that it comes out part that falls out. Therefore, it was made to be able to efficiently summarize the idea for establishing startup "Elevatr"is. Elevatr is a very simple UI when I hear it as a startup, but Elevatr is a very simple UI that not only businessmen but also everyone, such as students and housewives who do not learn business, to make their ideas a product Should I do? It has become possible to draw the path of.

Elevatr
https://itunes.apple.com/us/app/elevatr/id609287279

So I will actually try using it. First install the application.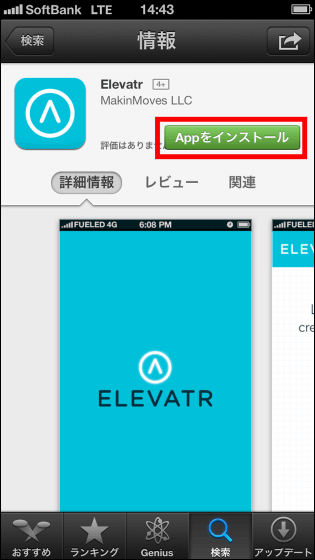 Launch the application.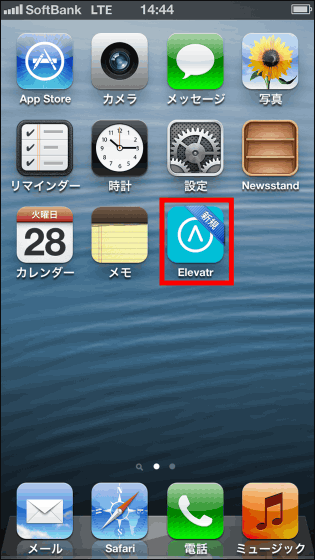 The home screen looks something like this. Tap the mark on the top right of the screen to start exporting ideas.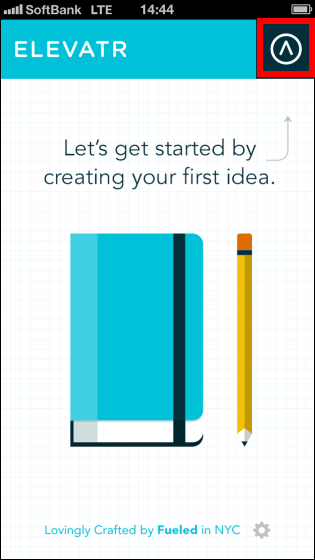 First of all, "The Idea", that is, the idea itself is described in 140 letters.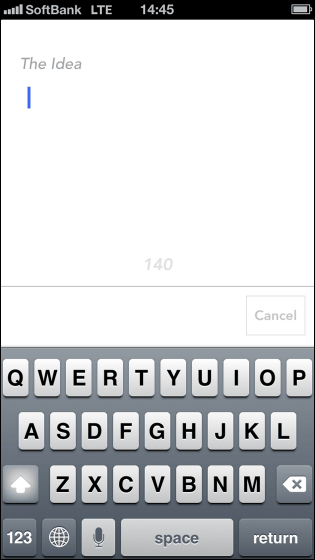 According to the developer Spiro says, "If you can not put together your idea within 140 letters, you are probably thinking about yourself I do not know what I am doing. " When you finish writing, tap "Line Break".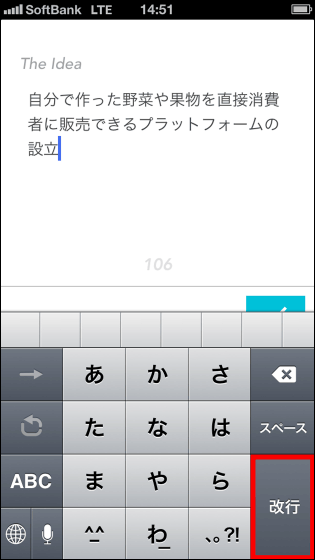 Then I moved to the next screen. Next, name the idea and tap "Line Break".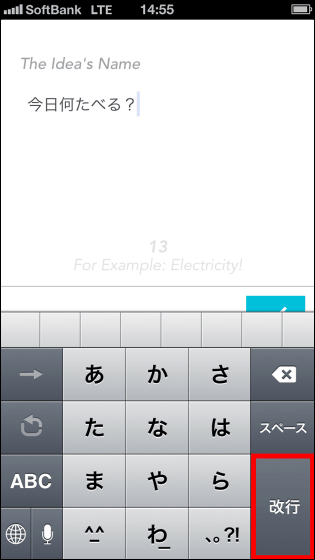 Idea setting is completed with this. I will think more and more the details of commercializing it.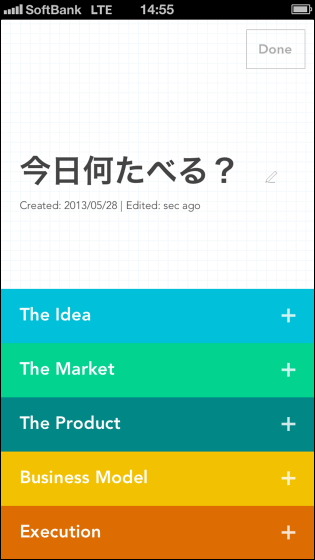 When you tap "The Idea", items "Problem" and "Solution" are displayed under the overview of the 140 characters written earlier.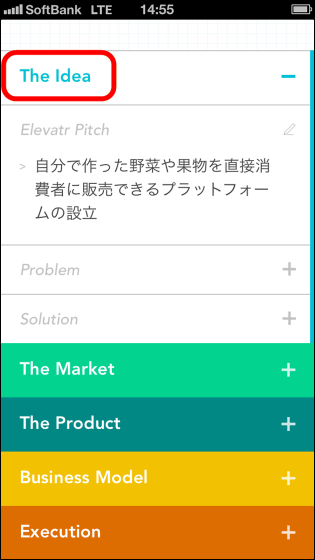 Export what can be thought of as an issue of idea on Problem.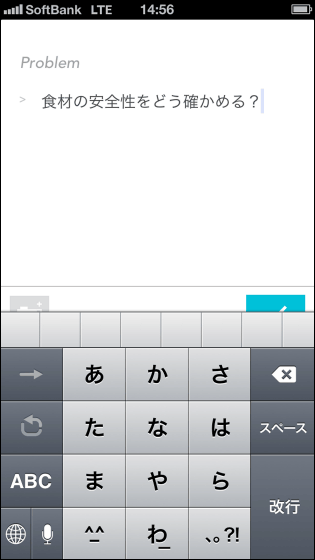 I will also write a solution to that in Solution.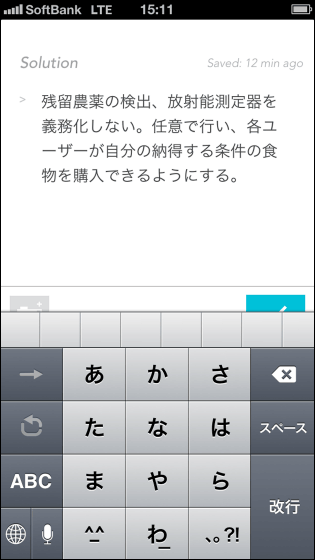 If you write a problem and write a solution to it, problems come up again to the solution, so if you enumerate your thoughts as you think you ask yourself, OK. In addition, it is possible to paste a picture in each item.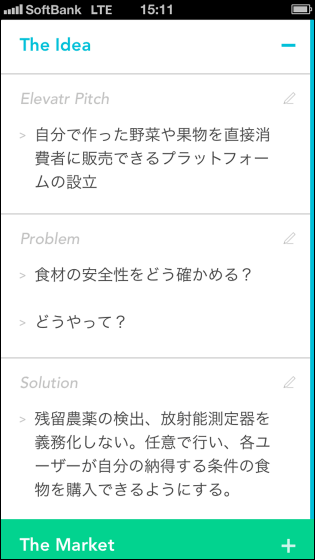 Likewise, when you tap "Market", items such as "Target Market", "Competition" and "Competitive Advantage" appear.



"The Product (Product)" includes "Use Cases (in what cases)" "Product Features" "Brand Identity"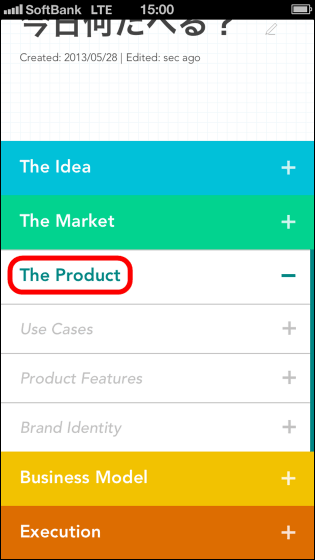 In "Business Model (business model)", there are three items "Monetization", "Distribution" and "Financials".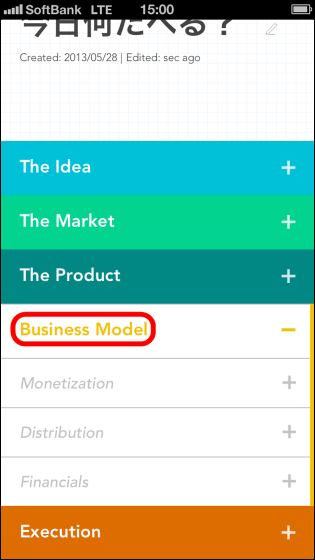 "Execution (achievement)" is "Key People", "Milestones (milestones)" and "Next Steps (next step)", which is the milestone in business and what is the goal By setting, you can clarify your progress.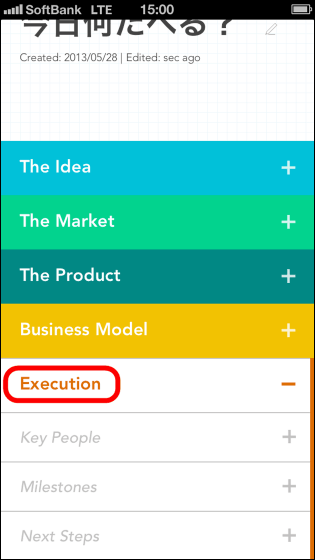 When finished, tap "Done" at the top right of the screen.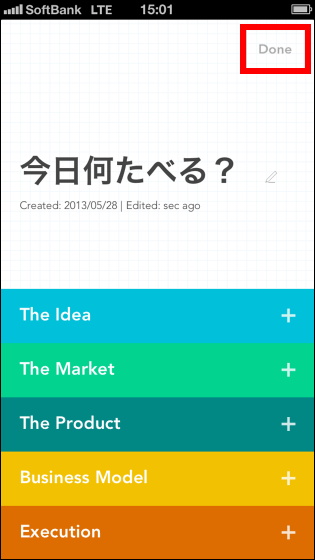 Since the startup idea list is displayed, it is also possible to add another idea from the button on the upper right.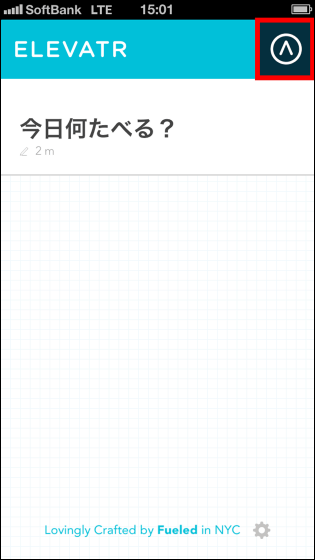 I learned business engineering at the University of MichiganDavid SpiroAn application made by. A wonderful idea of ​​the product is rather an employee of a general corporation, an ambitious student, a head of a wonderful housewife, rather than people who studied business plans to efficiently transform ideas into business despite it There has never existed a way to write. Elevatr is characterized by having a very simple and beautiful UI, not a traditional complex business plan, for such people to use it easily.

At the time of launch, this was supposed to be used only for personal use, but members of the team are planning to increase the function in the future. It is very important to get feedback from users and people who can become users in the future at startup, and it seems that functions to get feedback and collaboration will be added.

Elevatr
http://elevatr.com/