Hard Jobs' e-mail negotiation method and how to win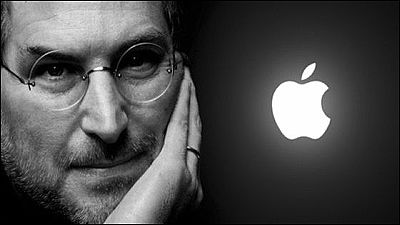 BySkynetcusco's photostream

Public giant who suspected that the US Justice Department agreed with Apple and Apple to raise the retail price of e-books in April 2012 as "price control of Apple centered on ebook price" in April 2012 We filed a lawsuit against the company. A mail exchanged between Apple's former CEO Steve Jobs and the publisher about this matter has been released so that you can see how Jobs persuaded a passive publisher to the contract.

Steve Jobs E-Book Email to James Murdoch - John Paczkowski - News - AllThingsD
http://allthingsd.com/20130515/heres-that-steve-jobs-e-book-email-to-james-murdoch/

The Steve Jobs emails that show how to win a hard-nosed negotiation - Quartz
http://qz.com/87184/the-steve-jobs-emails-that-show-how-to-win-a-hard-nosed-negotiation/

The beginning of that was that Amazon sold Kindle in 2007, sold books such as new publications and best sellers at a price of $ 9.99 (about 1000 yen) below the wholesale price. This is Amazon's strategy aimed at spreading Kindle anyway, even though it does not benefit from the sale of electronic books. In fact, Amazon succeeded in expanding the e-book market rapidly as intended.

However, it is clear that low-priced strategies with retail prices below the wholesale price can not generate profits, and unlike Amazon, which can cover with other sales even if you make a negative on e-books, publishers whose products are only books I am serious about this situation. In order to combat Amazon's low-priced strategy, we aim to switch from "wholesale method" which price is decided on retailer side to "agency method" which takes initiative of retail price setting of company's own book.

And it was Apple that took note of the trend of publishers against Amazon. On January 22, 2010, Apple was preparing to release a long-been-rumored new tablet device "iPad", among which publishersHarper CollinsAnd Apple was talking about a deal to sell e-books on the iTunes Store. Apple's senior vice president Eddie Cue is Harper Collins and its parent companyNews CorporationHe was visiting the executives of several times, Harper Collins CEO Brian Murray kept resisting signing the contract.

The problem is that Apple is trying to sell e-books at a price of $ 12.99 (about 1,300 yen) higher than the price of Amazon's selling price of $ 9.99 (about 1000 yen) by 3 dollars (about 300 yen) And it was to take 30% fee per sales. Harper Collins seems to have worried that the publishing side would like to be able to determine the retail price freely, and that sales at a price of 1300 yen may affect sales. There was also dissatisfaction with the 30% fee,Media · conglomerateFormer COO James Murdoch of New Corporation, the parent company of Harper Collins, sent a mail directly to Steve Jobs to sponsor publisher Harper Collins.

◆ Mail from James Murdoch to Steve Jobs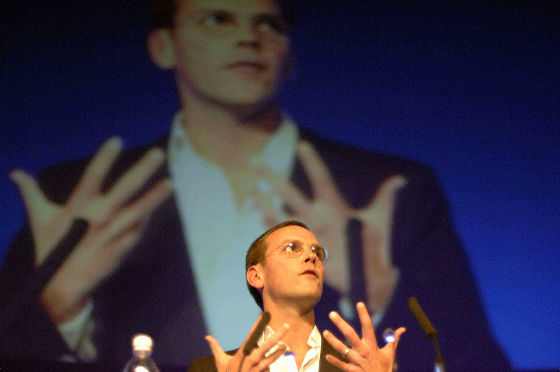 ByIAB UK

"Steve

Last week, and this morning thank you for your early phone call.

I talked with Brian Murray and John Miller. Brian is sending e-mail to Eddie today. We are aggressive in achieving something with Apple, but there are some legal concerns.

The economic aspect is simple. Amazon pays us $ 12.99 (1300 yen) for book sales at $ 9.99 (1000 yen). And the author of the book gets 4.2 dollars (about 420 yen) when it sold the hard cover and 3.3 dollars (about 330 yen) of sales when it sold in Kindle.



In short, profits when you sell books without distribution costs or raw material costs will occur in Apple, not publishers or creators.

Another big problem is about control. If we do not agree with the fair price of books, your proposal will limit our publication even if it is expensive books, even if it is expensive books. This is far too much for us.

Also, while many e-books are sold for 1000 yen, there is worry about setting the price too high.

Steve, do not make a mistake. We would rather work with Apple. However, we, writers, and editors are thinking about fair prices and they are interested in a free future. We are hoping to come up with a way and I think that if not now it will be in the future. "

◆ Email from Steve Jobs to James Murdoch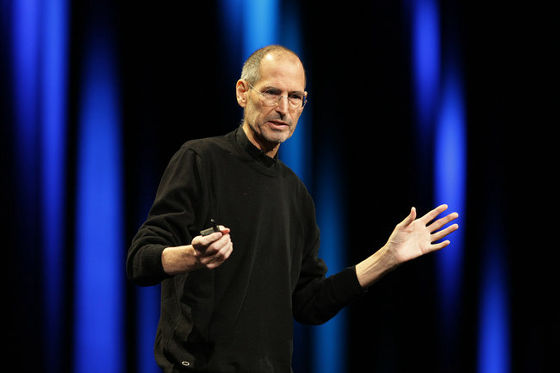 ByLeStudio 1 Bernard Bujold

"James

There are several points to think about.

1: The e-book business model, which currently costs less than the one that Amazon is doing, will not produce profits and will not last long. As e-books become big business, retailers need at least some profit and they will want that to invest in the future of business, including marketing and infrastructure etc. .

2: Many publishers say that "A price of $ 9.99 (about 1000 yen) for a new book released by Amazon is deterring the idea of ​​the value of the product that the customer has" I do not want to continue.

3: Apple is not Apple itself, but we propose ways to benefit customers without new materials, distribution, special sale, capital cost, bad debts. This is why new products are priced at $ 12.99 (about 1300 yen) rather than $ 16.99 (about 1700 yen). Apple does not want to take more profit margins than it needs, which makes it possible to deliver music and movies.

4: For publishers, the profit of 9 dollars (about 900 yen) per new product is a neutral business model, we have not asked for less than that amount. To give the artists the same royalties while leaving profits to the publisher, they just send a letter to them that they are paying a higher interest rate for e-books.

5: Although it has not been released, as a result of the analysis, it became clear that Amazon sold over 1 million units of Kindle in 18 months or so. But we will release a new device in weeks after launch, we expect to sell more devices than Kindle has sold so far. If you do not leave Amazon or Sony, you will be out of the main stream of e-books.

6: The customer will pay a credit card from the online bookstore and will require an integrated solution that e-books will come to the device smoothly. There are only two cases showing that large commercial transactions are possible in the online store so far. It is Apple and Amazon. Apple's iTunes Store and App Store has more than 120 million customers who download more than 12 billion items using credit cards, which can be a strength for publishers wanting to expand their e-book business.

The fee of 9 dollars per book is certainly less than the amount that Amazon currently pays. However, the current state does not last long, and it is not strong as a replacement for e-book business.



Apple is the remaining one company that can make a significant impact, and already 4 to 6 major publishers have signed the contract. Once we can open the next door of the publisher, we will be able to offer many books. "

◆ From James Murdoch again to Steve Jobs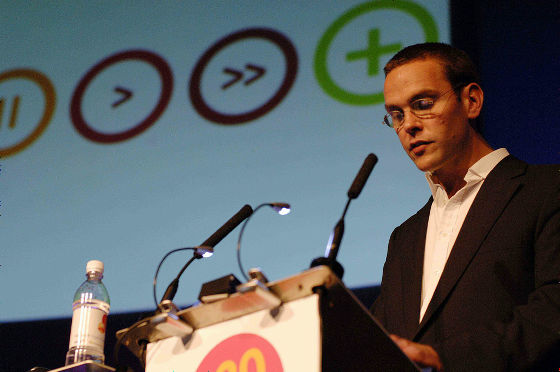 James Murdoch responded to Steve Jobs 'e-mails on Saturday afternoon, 23rd January 2010, before the iPad' s announcement ahead of the last 4 days. Jobs shows that Apple does not change opinion, Murdoch suggests a compromise against it.

"What I think about this matter is that we hate youPrice PointI would like to have the freedom to offer the goods with. Are you satisfied with it as if we were able to provide a certain percentage of sales in the way you propose? We are worried that the product is completely dominated and we transfer the price determination right to Apple rather than about the actual price.

But if the publisher can use other means at a price that is not disadvantageous to you, we will be happy to accept it. This is an assumption since it was not talked to Harper Collins, but if that is the case we will be able to work together through Harper Collins.

I have one more question. We are talking in four areas related to goods: books, video of the United States, international video, and newspaper. All the topics of these discussions focus on making products widely available and making products more attractive. In most of these, however, we are "free to choose or quit," which naturally has nothing to do with a failure that plagues the partnership to advance things forward.

Is it worth considering how many weeks or months in all aspects? It is clear that Apple is attractive to many of our customers. As a creative company in our core, News Corporation should better understand with Apple. And thinking, Apple will be able to understand News Corporation more than us today. "

◆ Final notice from Steve Jobs to James Murdoch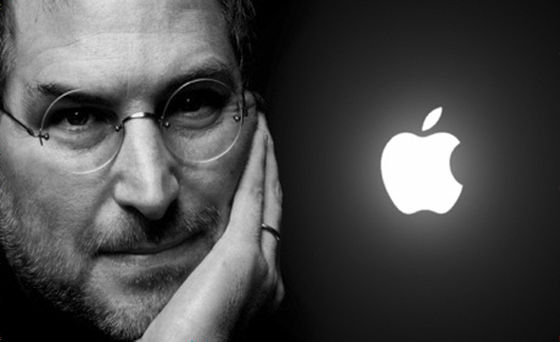 BySkynetcusco's photostream

Jobs will finish negotiations, feeling Harper Collins coming up. On Saturday morning, January 24th, I will write it as "There are three choices for Harper Collins as seen".

"We will make an upper limit on the retail price of e-books based on the price of each hardcover, because from the experience we've been selling a variety of content so far, it costs $ 12.99 (about 1300 yen) or $ 14.99 (about 1500 This is because Amazon thinks that the e-book market of more than the price does not succeed, so they are selling for a price of 9.99 dollars (about 1000 yen), which is probably correct.12.99 Even the dollar (about 1300 yen) we may fail, but we will gladly challenge this proposal, but if we make it more expensive we are sure that we will fail.

Apparently, Harper Collins has three options.

1: Creating a market that is mainstreamed with Apple as an e-book with $ 12.99 (about 1300 yen) or $ 14.99 (about 1500 yen).

2: Continue this relationship with Amazon as it is for $ 9.99 (about 1000 yen), to make a little money in a short period of time. However, Amazon will tell you that you will pay only 70% of $ 9.99 for a while.

3: Hiding their books from Amazon. If a customer can not buy e-books, the customer steals it this time. This will be the start to spread pirated version, once you start it will never stop. Please believe. I saw it happen with my own eyes.

I'm sure I've overlooked something, but I can not think of anything else. What about you?

Best regards,

Steve "

And Tuesday, the day before the iPad is announced, Harper Collins will only accept Apple's terms. And now, tablets that have recorded sales of more than 100 million units were announced with electronic books including sales on iBookstore.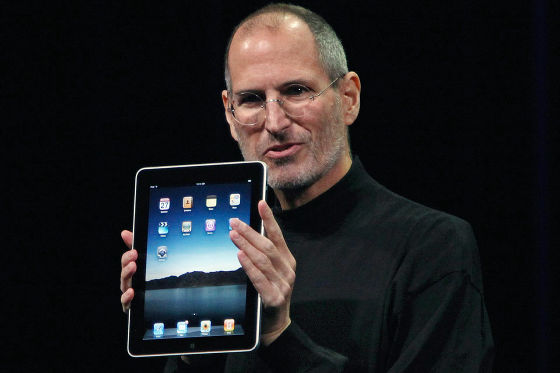 ByQuique Marzo

Jobs said to the publisher in his own biography that "the amount of money consumed will increase somewhat, but it will be what you desire either way", and it is very controversial But when you actually read the e-mail, Jobs said about price increase "As e-books become big business, retailers need at least a little profit, and they do business like marketing and infrastructure In order to invest in the future of you, you will want it too. "It is a phrase that I am consciously convinced. For those e-mails contacted by companies that warned that Jobs is infringing the trademark right and warned Apple to change the name of the application, "Will not you give out the helping hand?" You can change your name, it is not too hardI gave a short replyAlthough it is said, seriously sending an email seems to be quite amazing.
in Note, Posted by logq_fa