Taxi dispatch application "New transportation taxi dispatch" and "nationwide taxi dispatch" which added new functions such as displaying empty taxis on the map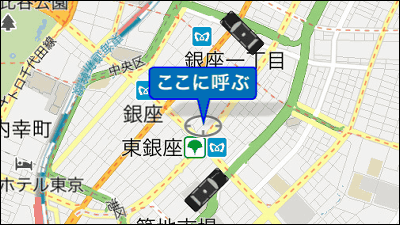 An application that can call a taxi with an intuitive operation unique to smartphones is "Japanese transportation taxi dispatch"When"Taxi dispatch nationwide"is. In addition to calling a taxi, it is also possible to examine the fee within the designated section, but due to the update Nippon Traffic Taxi dispatch is displayed while a nearby empty taxi runs on the map and nationwide taxi dispatch is usually from the taxi fare A new function was added, such as cheap airport fixed taxi can be reserved.

IPhone, iPod touch, iPad supported in the iTunes App Store Japanese Taxi dispatch
https://itunes.apple.com/jp/app/id413621592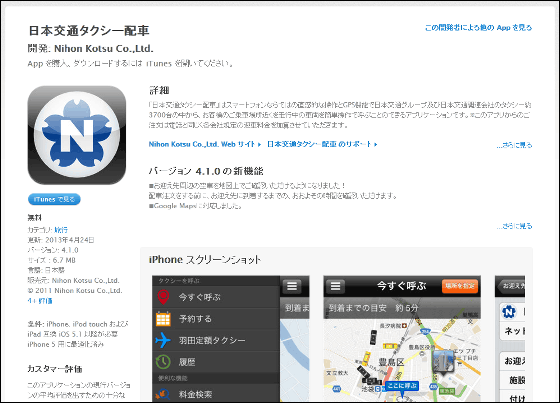 First install the application.



Tap the icon added to the home screen.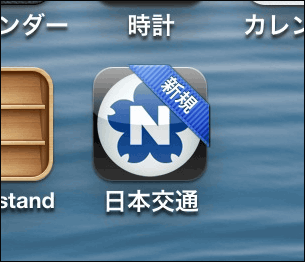 The menu looks something like this. When you say "There is a need to get on a taxi right now", tap "Call now" at the top.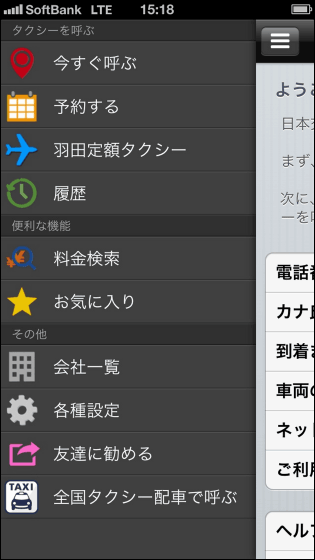 Then the screen is displayed like this. Since empty taxis are displayed icons, it is obvious whether there are taxis that can ride near your current location.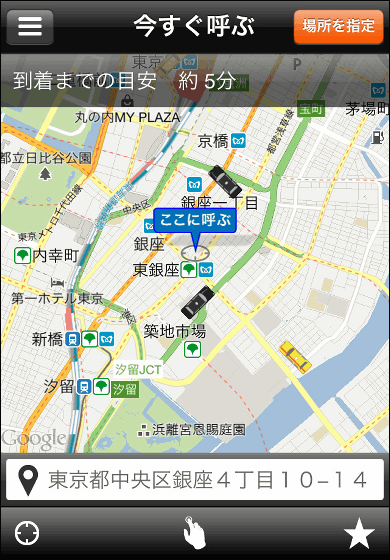 It is OK even if you designate a facility near the current location as a destination.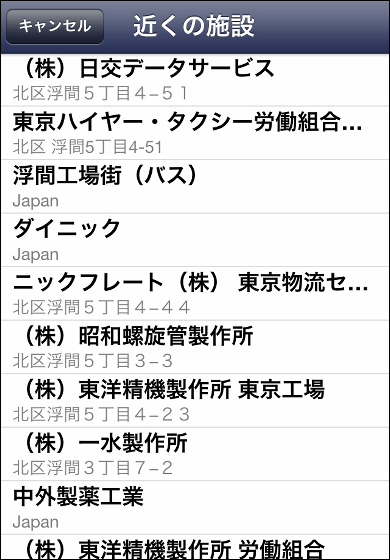 The number of cars, place of attachment, time to arrival, etc. can be specified up to the details.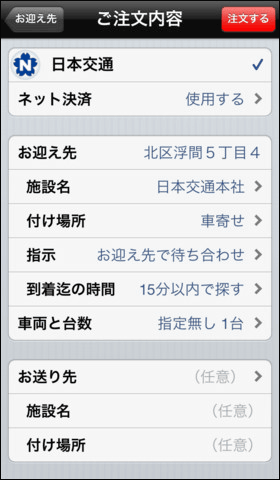 Also, if you use "rate search", you can check the charge within the section by specifying the pickup destination and the destination.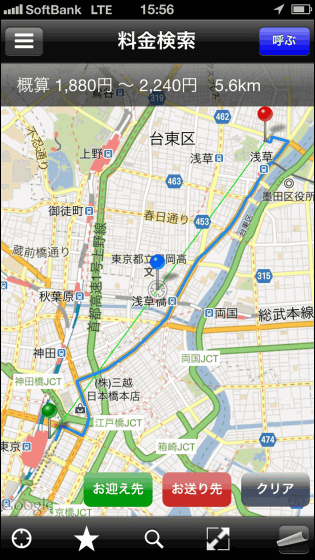 You can also display rates when using late night premiums or using toll roads and expressways.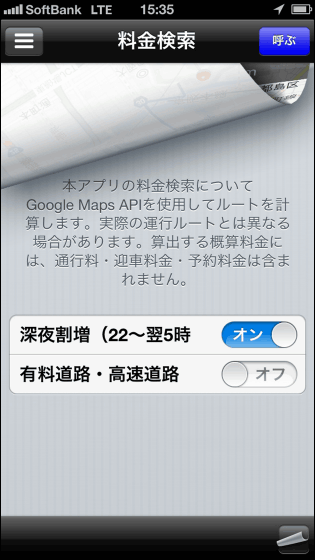 JAPAN TRANSPORTATION Taxi is dedicated to taxis in Tokyo, so if you use a taxi outside the Tokyo metropolitan area, we will use "nationwide taxi dispatch".

IPhone 3GS found on the iTunes App Store, iPhone 4, iPhone 4S, iPhone 5, iPod touch (3rd generation), iPod touch (4th generation), iPod touch (5th generation), and nationwide taxi dispatch for iPad
https://itunes.apple.com/jp/app/id481647073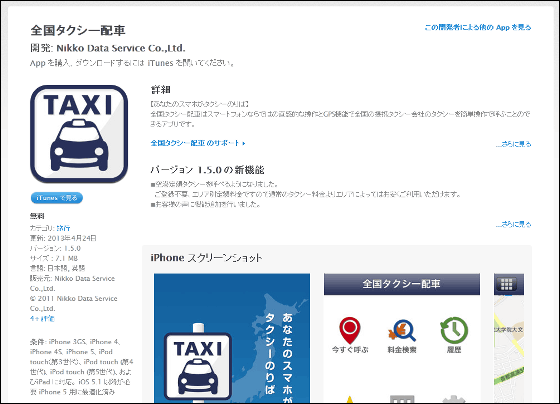 For taxi dispatch nationwideThere is no function to display empty car on the mapHowever, it is possible to book an airport fixed taxi that is cheaper than a taxi fare. This is a feature not found in Nippon Traffic Taxi.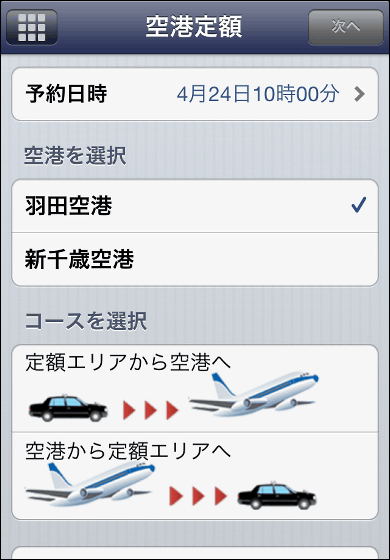 In addition, the Android version also exists in the application.

Japan transportation taxi dispatch - Android application on Google Play
https://play.google.com/store/apps/details?id=jp.co.nihon_kotsu.taxicall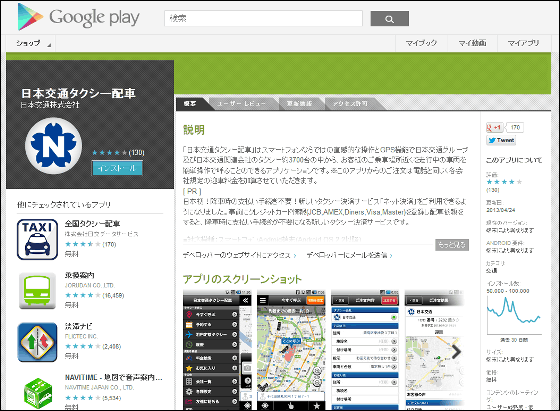 Nationwide taxi dispatch - Google Play Android application
https://play.google.com/store/apps/details?id=jp.co.nikko_data.japantaxi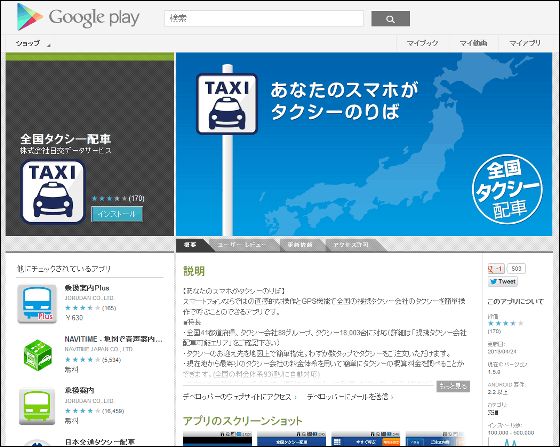 Also, nationwide taxi dispatch can also download applications for Windows Phone.

Nationwide taxi dispatch | Windows Phone application + game store (Japan)
http://www.windowsphone.com/ja-jp/store/app/%e5%85%a8%e5%9b%bd%e3%82%bf%e3%82%af%e3%82%b7%e3%83%bc%e9%85%8d%e8%bb%8a/a520a14e-f7a7-4983-a501-bf52058fbfe1