I went to the "Osaka king Osaka large-scale shop" that there are only two Furanhan machines nationwide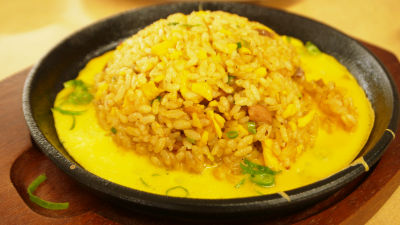 As an example of extending the chain to the university campus, more than 20 stores are deployedMcDonald'sAlthough there are such as Osaka kingdom also going to deploy from March 25 (Monday) at the cafeteria on the campus of Osaka University, I went to see the Osaka University Toyonaka campus actually It was.

Eat & Osaka "Osaka king Osaka giant shop" Open on Monday, March 25! ~ Delicious Chinese dumplings of dumplings landing at student cafeteria for the first time ~ | Press release distribution service 【@ Press: at press】
http://www.atpress.ne.jp/view/34226

Entrance of Osaka University. "University" and Kanji are the old font.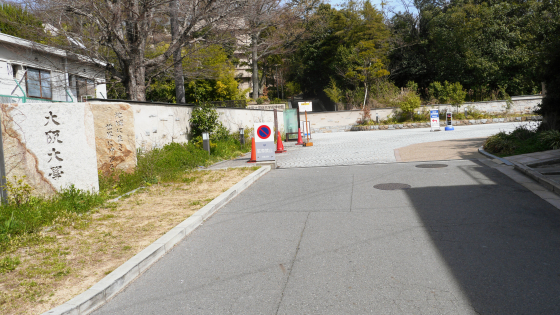 A gentle slope continues. There are students who are new students who will enter this year on campus.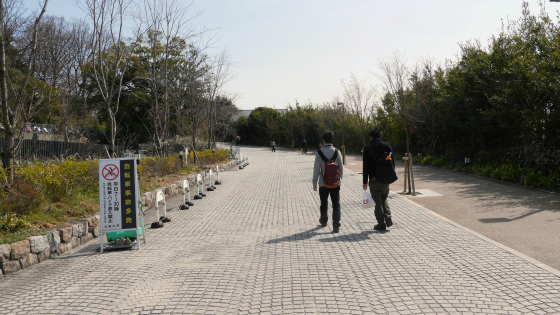 The entrance to the campus of Osaka University.



In sunny places cherry blossoms were also blooming.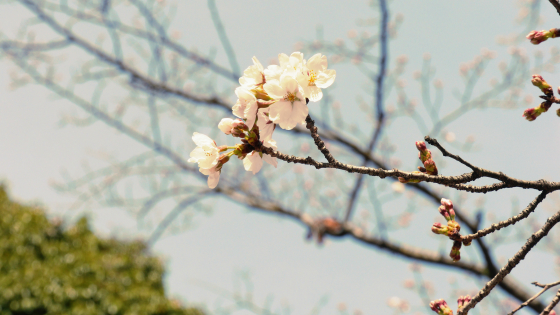 Student Exchange building cafe & restaurant where Osaka kingdom enters here "Sora"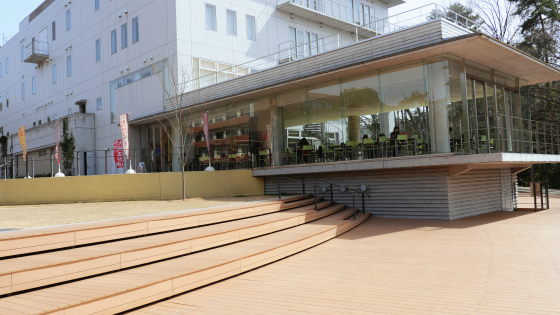 Somewhere there "I landed Osaka in Osaka University!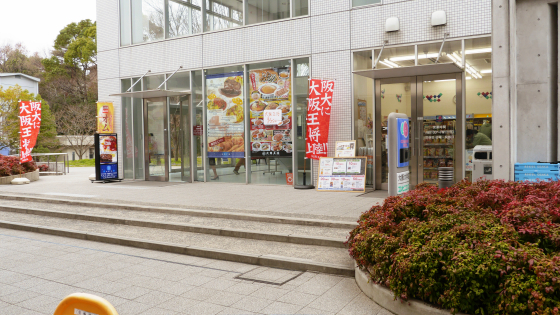 Although it is understood by looking at the presented menu carefully, while the types are narrowed down from the ordinary shops, there are original menus such as "Osaka University Toyonaka DX", and some menu prices are slightly lower It is set.



A menu of school meals. The men's menu is also posted.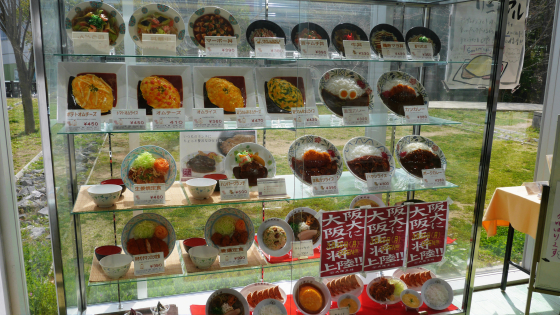 This is the bright red ticket machine of the King. Since it is still before opening, there is a pausing paper.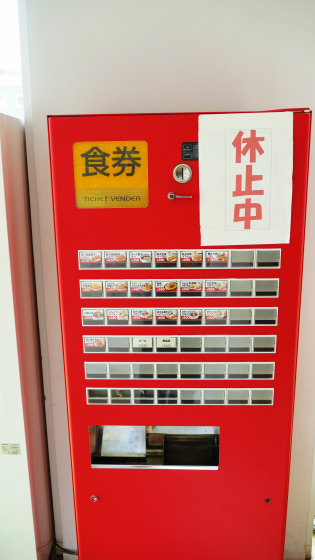 Ticket vending machines in the regular school food menu are white.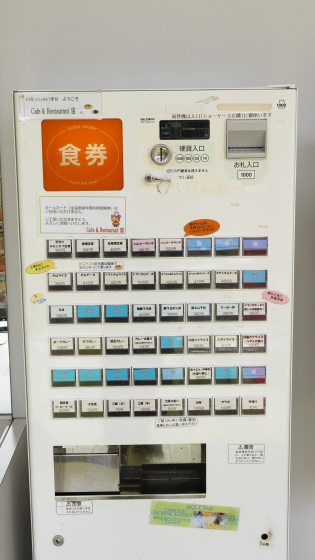 At one corner of the dining room, Mr. Donut was also sold. The price is 100 yen for all items.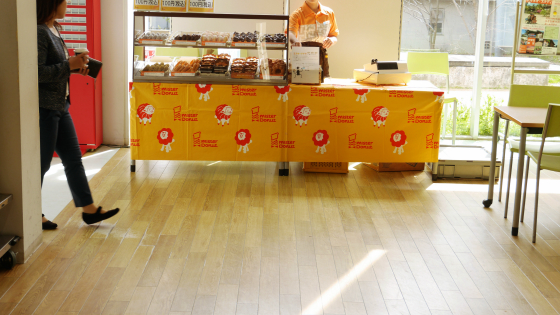 From the corner of the cafeteria, click here. The university is in the middle of spring vacation, but quite a few people were in there.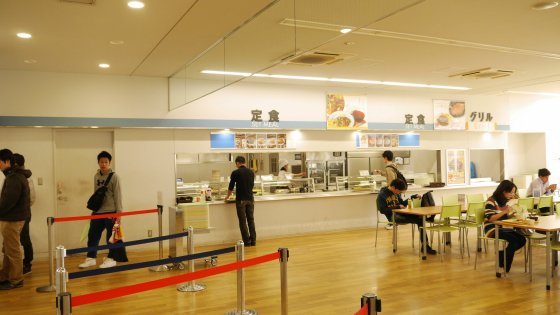 In school meals, we also handle standard brands and curry. Operation isJapan-US CookI am doing.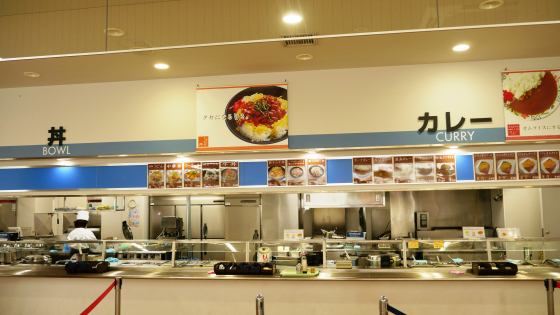 It is also possible to take a meal while watching the pond in the premises.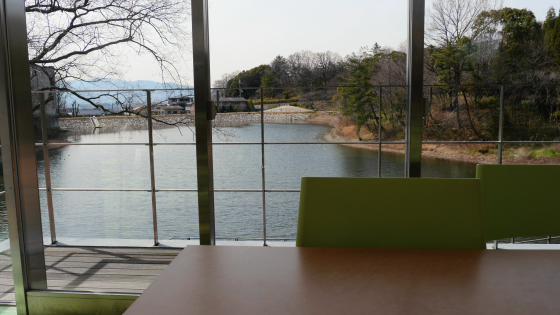 The signboard of "Osaka kingdom" is bright red which stands out easily in school meals when going a little.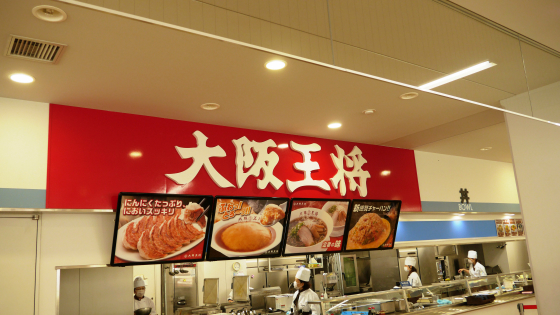 "Iron plate fried rice" that the temperature is kept by the iron plate and can be eaten without pasting to the last by the pulled eggs.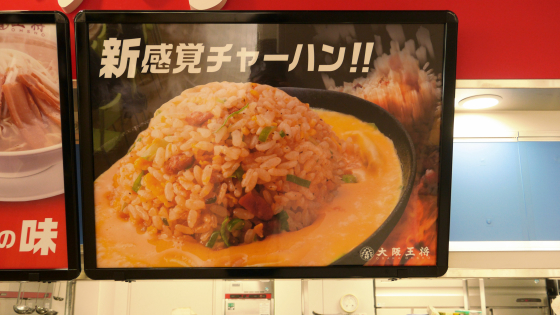 "Chinese noodles" and "Tonkotsu noodles". It is cheaper about 100 yen than a regular store.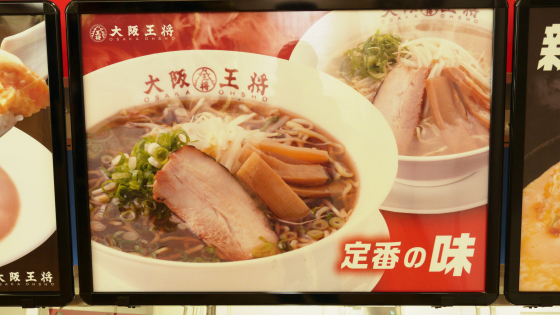 Egg is a torotoro "Futatsuro Tianjin"It is difficult to make and it is a menu where strict training was held when selling this menu at all stores.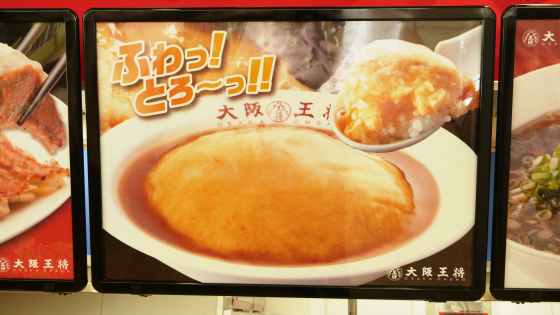 The classic "New! Original Gyoza Gyoza" is 80% cut of the smell of the garlic after anxious meals.



The kitchen is an open kitchen like a normal school meal, and it can be received by self-service in exchange for a gift certificate.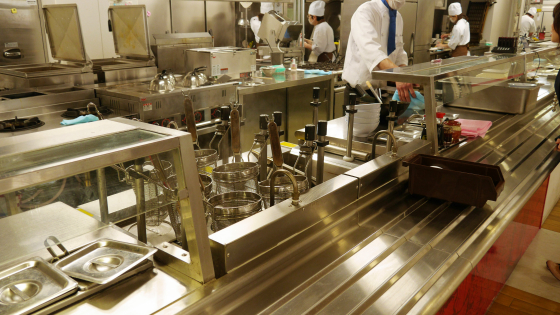 Equipment is shiny as it is before opening.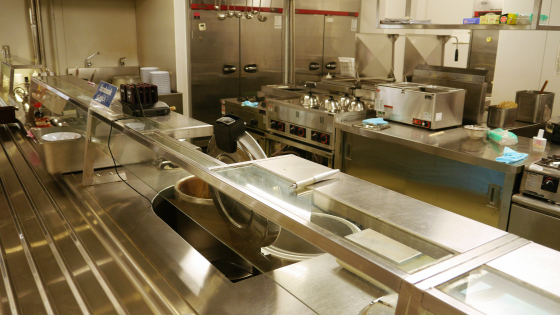 This is the Osaka kingdom and introduction of fried rice machine to introduce Saitama Nara Garden Kawaguchi store. It is said that we are introducing it to stores that receive a lot of orders, and it shows the enthusiasm that such a machine should be needed.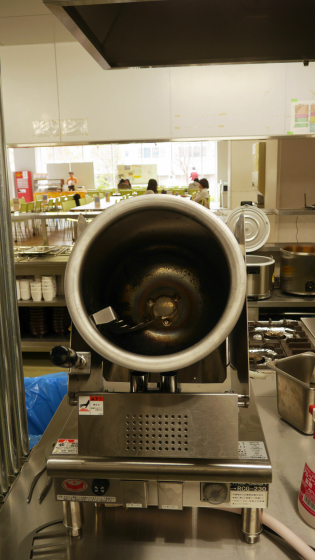 That's why I started with "New! Original Gyoza Gyoza" which is a signboard menu. It is 210 yen for 6 servings.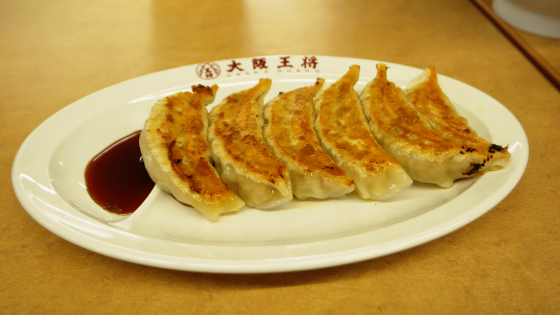 While it is an orthodox dumpling, it is made to feel sweetness of vegetables.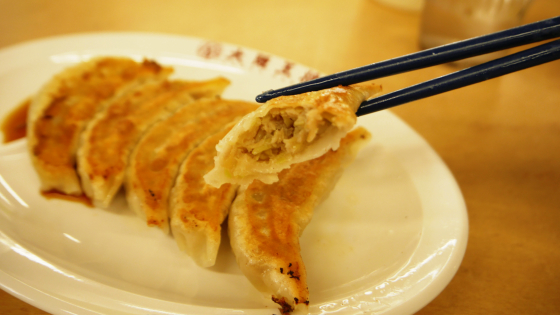 "Futatsuro Tianjin rice" is 350 yen separately, with plenty of seasonal seasonings.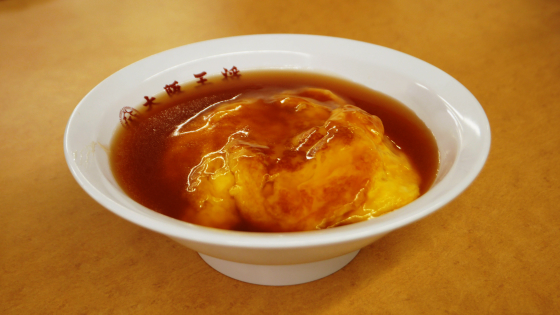 Good with the soft texture of eggs and sauce, the compatibility of rice is good.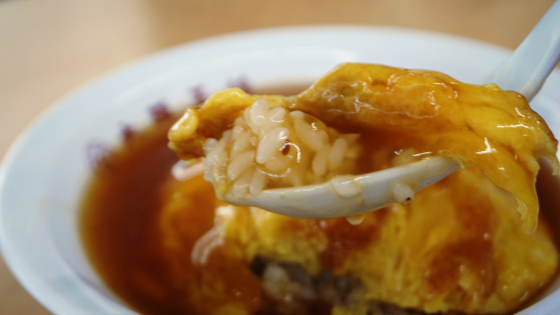 Next is "Tonkotsu Ramen", 390 yen separately.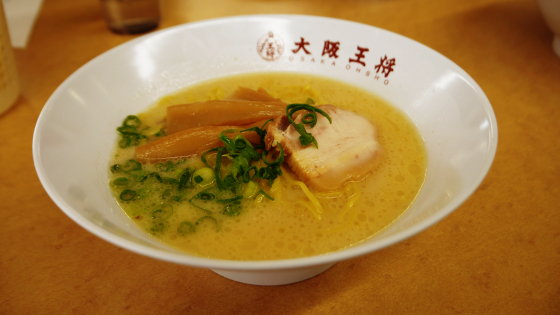 Because it is not a ramen specialty shop, the taste is it.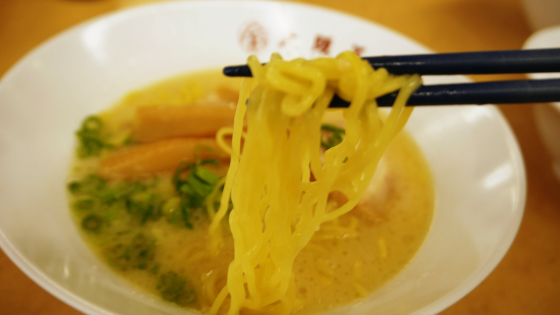 "Chinese noodle" is 390 yen as a single item, and as a taste is so-called soy sauce ramen, the feeling that sprouts are on it seems to have been a long time ago.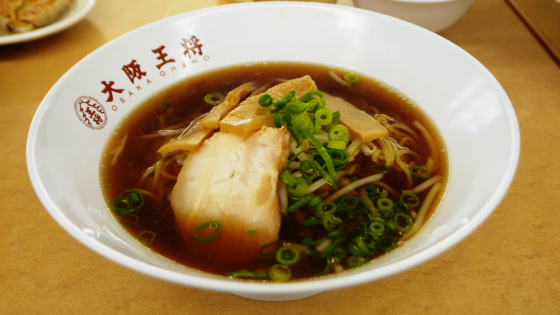 Taste ... ... Please give me a minute. In short it is suitable for the price, so if you tell people like to eat ramen specialty stores, "Making soup and noodles both poor and unnatural taste conspicuous" "Considering the chain store ramen, too, Ramen where natural flavor is conspicuous "" I can hardly feel the umami of pork bones, the noodles are too poor ", but how much is the advanced level required for 390 yen in the first place ... ....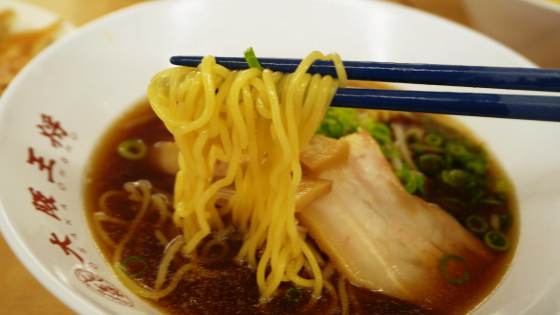 And it is 390 yen "iron plate fried rice" made with fried rice machine with only two Osaka kings in Osaka, Atsuatsu.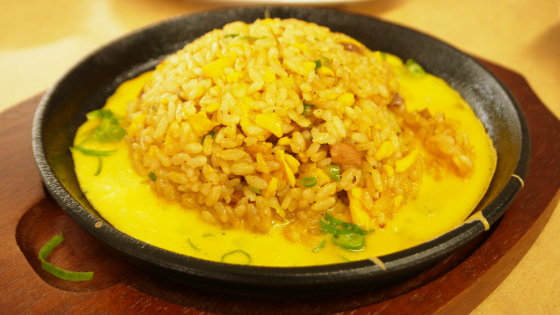 The store in Osaka University also serves research, so sales of test menus and test marketing will be done as well. Because the menu that will be released at the regular store of Osaka king general manager can be eaten quickly, perhaps there are more ridiculous menus suddenly may be lined up casually.