"Gigabot 3D Printing" which made it possible to print 30 times as large as a normal 3D printer can produce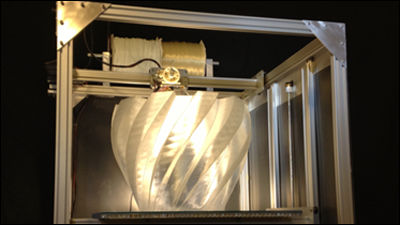 For inexpensive 3D printers so far it was possible to make only something of a small size, but it was possible to create relatively large sizes as wellGigabot 3D Printing"is.Example where gun was created with 3D printerThere was also, but it was only a part, not the entire gun. Gigabot 3D Printing allows you to make even bigger ones.

Gigabot 3D Printing: This is Huge! By re: 3D - Kickstarter
http://www.kickstarter.com/projects/re3d/gigabot-3d-printing-this-is-huge

Details of the product can be found by looking at the following movie.


Developing Gigabot 3D Printing "Re: 3DCo-founderMatthew FielderMr.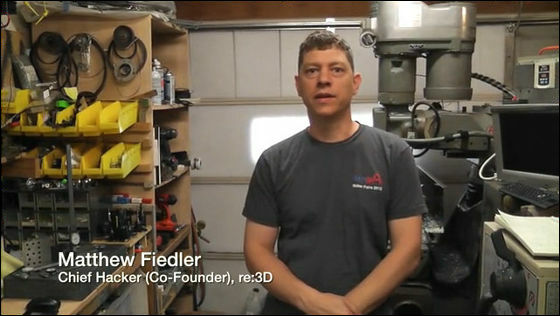 The maximum size of the creation is 600 mm x 600 mm x 600 mm = 216,000 cubic centimeters.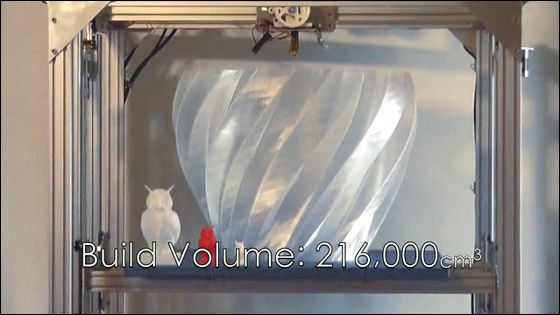 The area of ​​the printer table is over 3000 square centimeters so that you can print large size ones.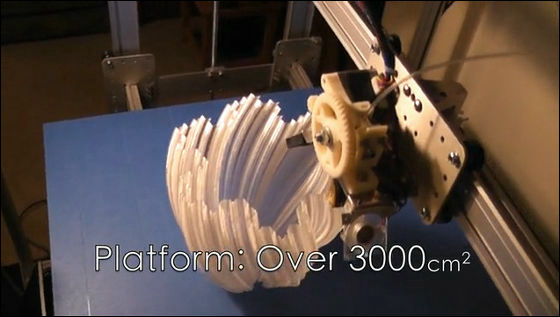 Multiple items can be printed simultaneously.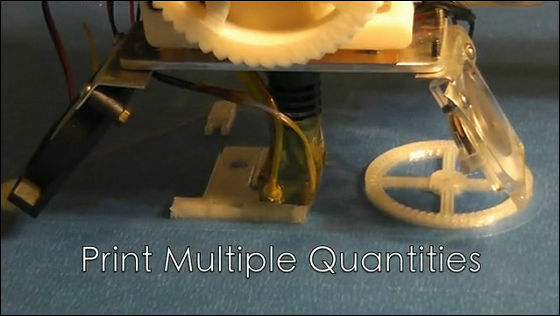 When printing, create data by reading data from the personal computer.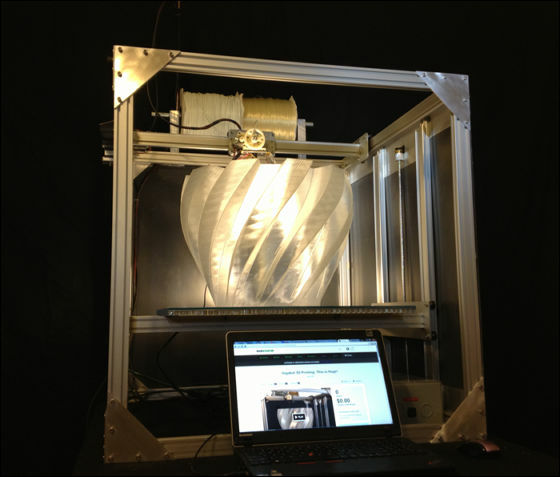 BelowBenitoSanduchi'S work "Twisting Kochflake VaseIt is a state that it creates and goes.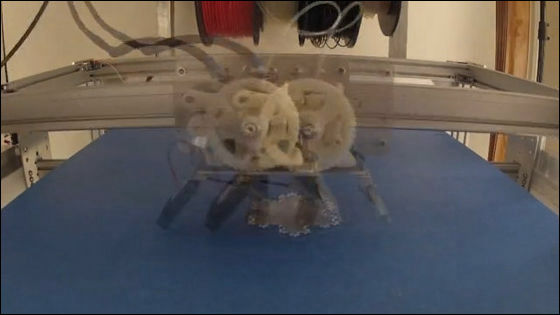 You can see that "Print Large Products" is displayed on the screen and large ones can be created.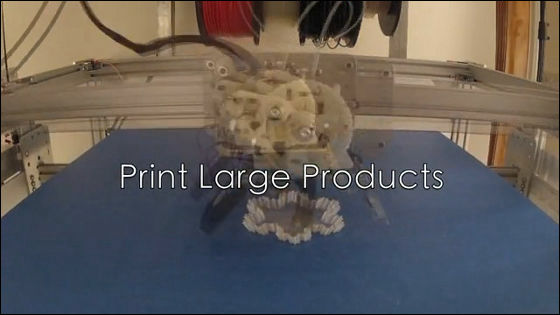 After creating a small foundation, we will create layers towards the top with layers superimposed.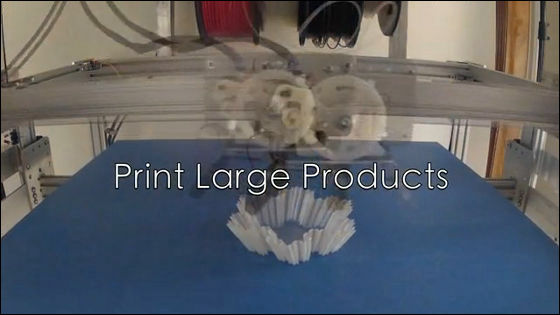 When comparing the edge with the foundation it has become quite large.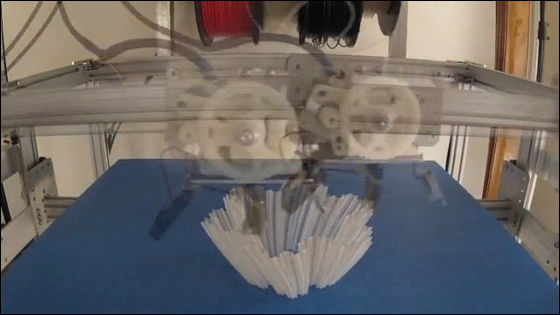 Although it is a vase having a rather complicated shape, it is printed tightly in detail.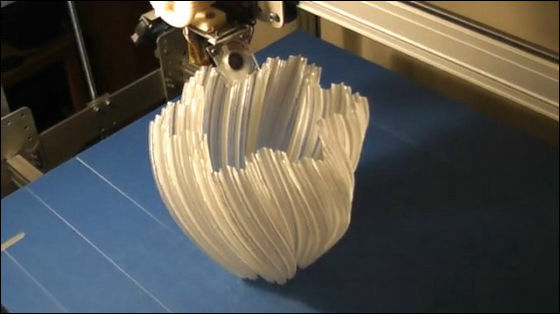 Since the size of the completed vase is slightly lower than the coffee maker on the far left of the photo, is it about 20 centimeters?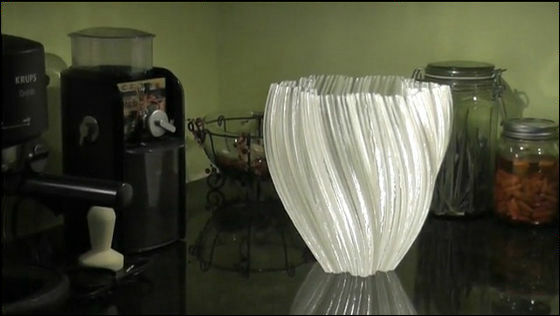 I am making flowers in the vase actually created. There is a small size vase next to it.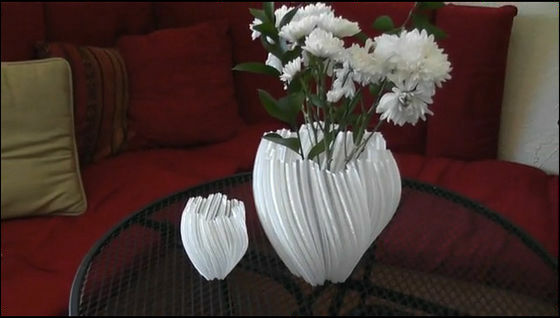 It is possible to create small sizes such as calibration cube (three-dimensional object printed out as a trial for nozzle precision measurement, trial writing trial writing).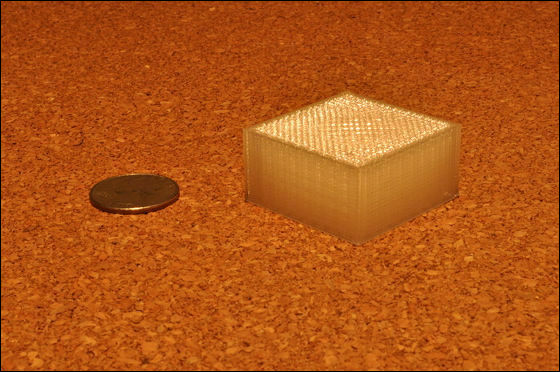 He is one of co-founderSamantha SneezeThinks about using Gigabot 3D Printings together with users of 3D printers and studying how to use it in the future.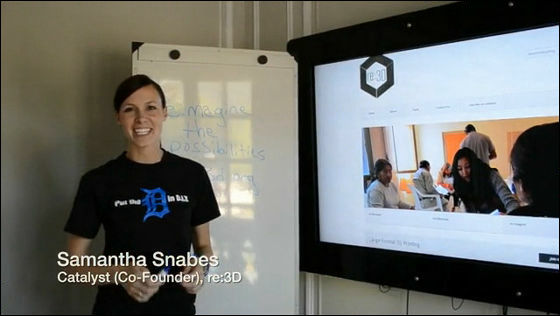 If you invest more than $ 2,500 (about 245 thousand yen) you can get one Gigabot 3D Printing but already all the capital is already filled and you will be able to invest Gigabot 3D Printing 1 (33,600 yen) or more with a capital of more than $ 3,500 Those that can receive the 8-hour training course and the 8-hour course can still be invested.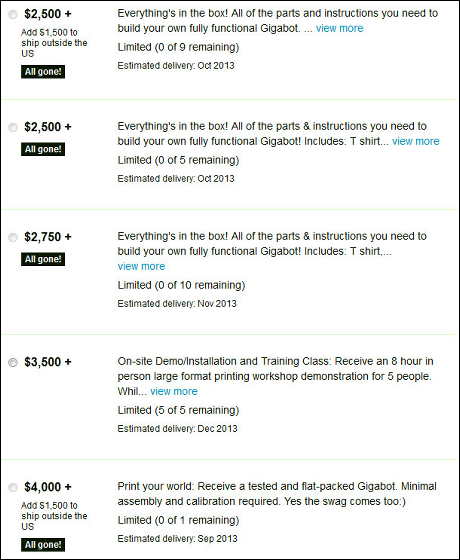 With Gigabot 3D Printing you can create quite big things, co-founder Matthew says he is considering creating toilets and farm tools. We are going to research what we can make besides those. The deadline is 10:33 PM on May 9, 2013 in Japan time.