"Desktop 3D Scanner" development project which can easily perform three-dimensional scanning at home is looking for investors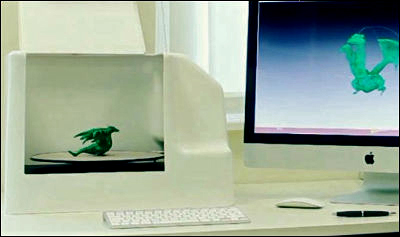 A box type of "3D data can be created simply by inserting three-dimensional objects such as figures and figurines from the PC and doing simple operations"Desktop 3D ScannerTwo British men are doing a project to develop and sell, nowKickstarterInvestment gathering is proceeding on above.

Desktop 3D Scanner by CADScan - Kickstarter


"We are aiming to make it easy for everyone to use the technology of 3D scanning," this project is doingCADScanCo-founder Alastair Buchanan.



His team is producing the desktop size 3D scanner as below.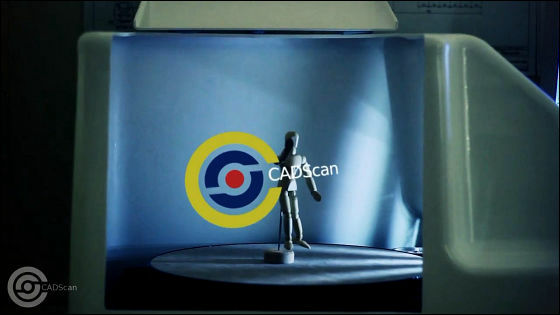 Simply put a small solid objectCADIt is possible to make it into data.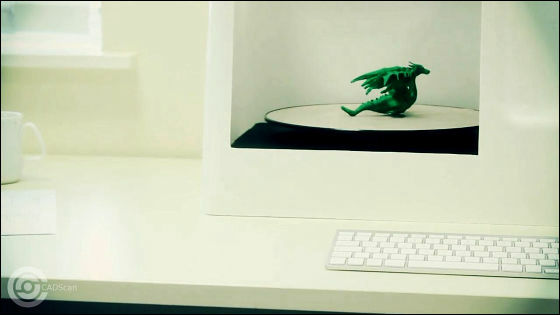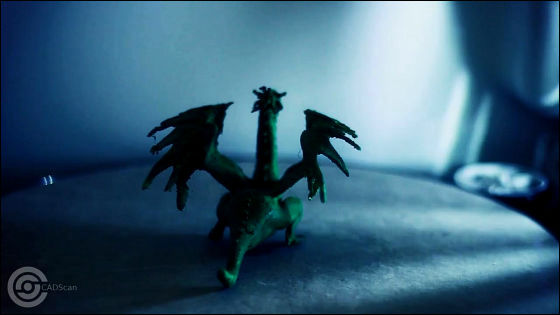 Thony Rhoades, another co-founder, talks about the goal of the project, "Scan 3D objects should be able to be used simply as paper copy machines".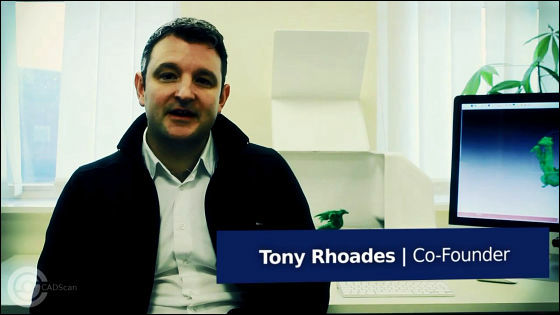 They are currently developing "Desktop 3D Scanner"It is possible to start the scan immediately by placing the object on the rotary table, so it is unnecessary to have troublesome calibration etc.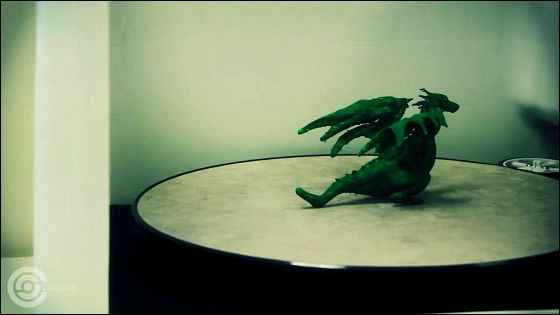 Just do the scanning operation on the computer.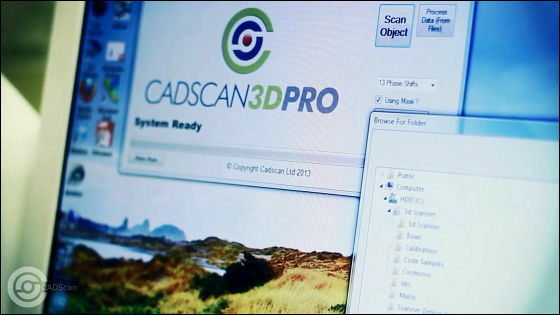 Two people said "3D scanners on the market are never easy to use and expensive, plus time-consuming adjustments and data post-processing, but we can change this situation A strong point.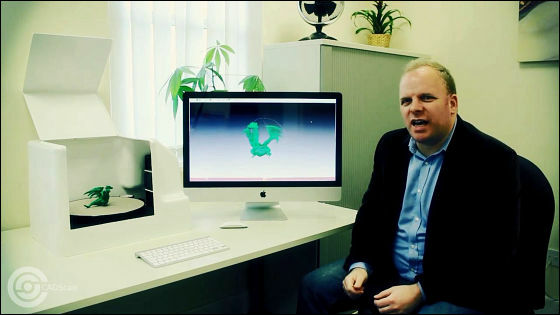 No special training is required to use this scanner.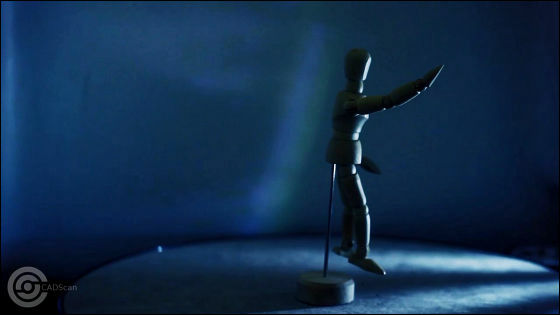 The scanner's design drawing looks something like this.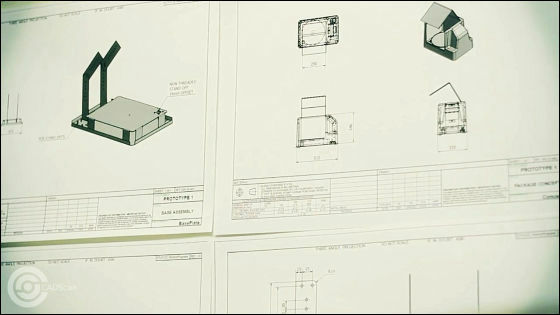 The size is also compact so it can be used in a very general office environment.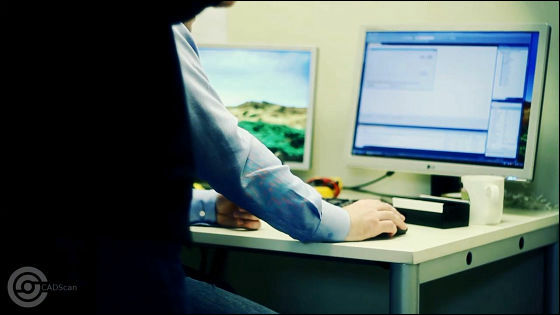 "I think that you can use it for both professional use and hobby and I think that every designer around the world can benefit from this product," Rhoades says. Designers who make package designs, figures, prototypes of gadgets are likely to be the main targets.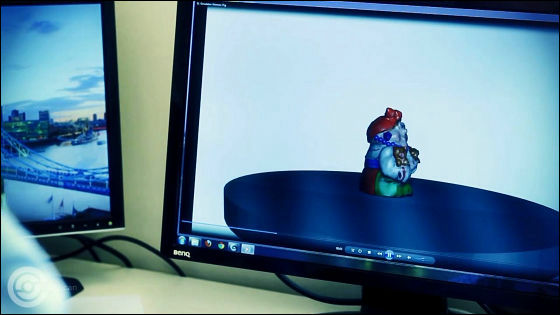 Scanned the dragon's figurine with this feeling.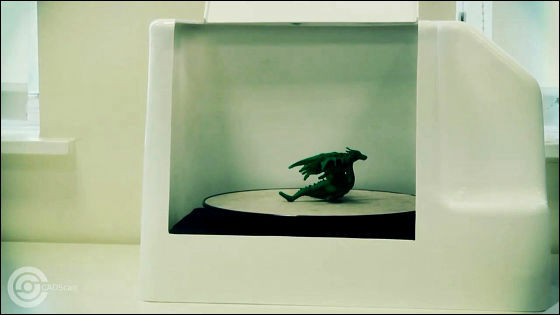 Then, the original shape is displayed as digital data in the display.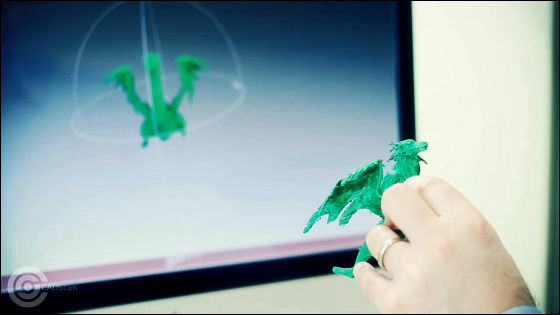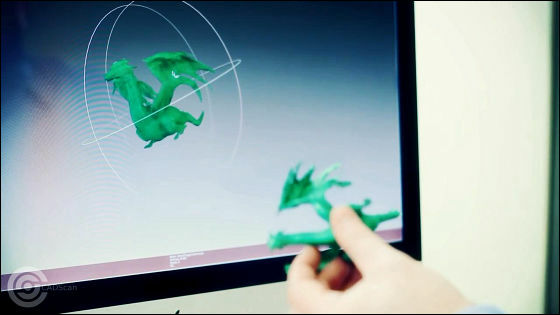 The design is like this.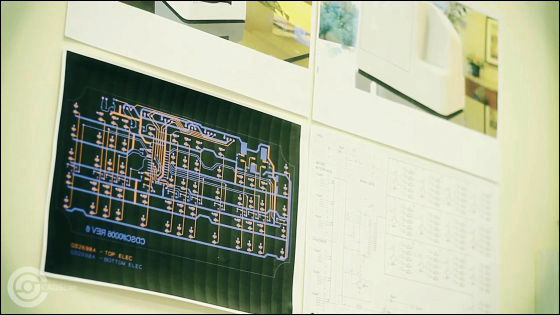 In addition, this project is currently recruiting funding providers and if you pay a total of 25 pounds (£ 3,600) of 20 pounds and 5 pounds postage you can get the original T-shirt, 599 pounds of investment and 25 pounds of For people who paid a total shipping charge of 624 pounds (about 90,000 yen), "Desktop 3D ScannerThe actual thing is sent when the completion is completed.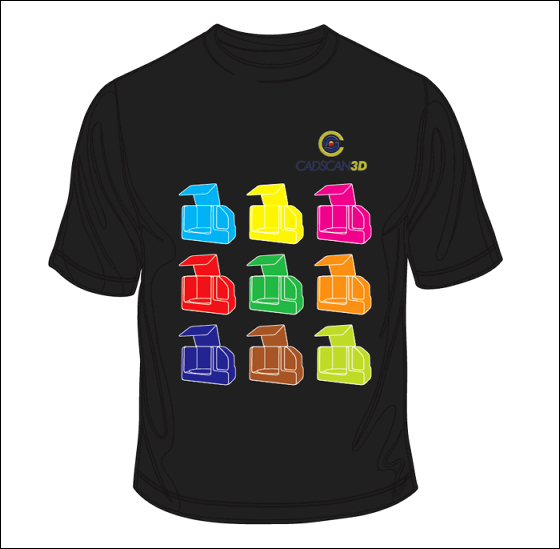 So, if we can actually perform 3D scanning, it will be possible to copy three-dimensional objects in combination with 3D printers so "I would like to challenge three-dimensional modeling but hurdles are high with existing technology" It may be good news for those who said they were shocked.